Current Banking Services of BRAC Bank Limited
BRAC Bank Limited, with institutional shareholdings by BRAC, International Finance Corporation (IFC) and Shorecap International, started its journey in 2001 and in just 8 years proved to country's fastest growing bank. The Bank operates under a "double bottom line" agenda where profit and social responsibility goes hand in hand as it strives towards a poverty free, enlightened Bangladesh. BRAC Bank Limited is a scheduled commercial bank in Bangladesh. It established under the Banking Companies Act, 1991 and its operation started on July 4, 2001 with a vision to be the market leader through to providing all sorts support to people in term of promoting corporate and small entrepreneurs and individuals all over the Bangladesh.
The bank consist of major divisions named 1) Corporate banking, 2) Retail banking, 3) Treasury, 4) Small & Medium Enterprise (SME). At present the Bank operating its business by 69 branches. BRAC Bank is the first local commercial banks that proving online banking service to its customers from the very beginning of its starts.
BRAC Bank, for the first time among local commercial banks, starts providing loan facilities to small and medium trading, manufacturing and service oriented enterprises all over the country.
Overview of the BRAC Bank Limited
BRAC Bank Ltd, a full service commercial bank with Local and International Institutional shareholding, is primarily drive by creating opportunities and pursuing market niches not traditionally met by conventional banks. BRAC Bank has been striving to provide "best-in the class" services to its diverse range of customers spread across the country under an on-line banking platform.
Today, BRAC BANK Limited, one of the latest generation of commercial banks which started its journey on the 4th of July 2001 with a vision to be the absolute market leader through providing the entire range of banking services suitable to the needs of modern and dynamic banking business as well as to promote broad based participation in the Bangladesh economy through the provision of high quality banking services. The unique strength of BRAC Bank lies in the fact that BRAC one of the world's largest private development organization is its key shareholder and the bank's vision are thus aligned with those of BRAC.
The reason BRAC Bank is in business is to build a profitable and socially responsible financial institution focused on markets and businesses with growth potential, thereby assisting BRAC and stakeholders build a "just, enlightened, healthy, democratic and poverty free Bangladesh".
BRAC Bank fulfills the purpose by reaching for high standards in doing everything for their customers, shareholders, associates and communities upon, which the future prosperity of their company rests.
BRAC Banks envisages providing mass financing by increasing access to economic opportunities for all individuals and business in Bangladesh with a special focus on currently under-served enterprises across the rural-urban spectrum
BRAC Bank is surviving in the large banking arena through its unique and competitive products and it is the only local bank providing 100% integrated on-line banking services. BRAC Bank Limited consists of four major business divisions namely Corporate Banking Division, Retail Banking Division, Small and Medium Enterprise (SME) and Foreign Trade & Treasury. Corporate Division provides full range of commercial banking products and services to any potential corporate clients including multinationals, large or medium local corporate, NGOs, institutional bodies.
Retail Division offers a wide array of lucrative and competitive banking products to the individual customers of the bank. Currently there are six lending products and a number of other attractive new products will be launched shortly. It also offers different types of term deposit scheme and attractive STD & Savings deposit schemes giving interest on daily balance.
As part of the total banking solution it has introduced an innovative and one of its kinds Remittance Service under the style and name "Secured & Easy Remittance Service" (SERS). The aim of the program is to introduce easy and secured remittance service whereby people will be comfortable and secured in remitting funds without hassle and delay. Using the countrywide network of BRAC comprising more than 1100 field offices the SRS will ensure secured and only 24 hour lead time delivery of remittance anywhere in Bangladesh.
BRAC Bank Limited, hereinafter called BBL, is a first growing third generation-scheduled commercial bank incorporated on 20th May 1999 as a public limited company under Companies Act, 1994 with multinational collaboration including IFC of The World Bank Group & Shore Cap. BBL started its operation on 4th July 2001. The main sponsor of the bank is the BRAC. The Bank is pioneer and focused on pursuing unexplored market niches in the Small and Medium Enterprise Business, which hitherto has remained largely untapped. BBL believes, this sector of the economy can contribute the most to the rapid generation of employment in Bangladesh. BBL caters the banking services to its rapidly growing customers through 69 branches and 429 SME Unit Offices.
Corporate Vision
Building a profitable and socially responsible financial institution focused on market and business with growth potential, thereby assisting BRAC and shareholders to build a "Just, enlightened, healthy, democratic and poverty free Bangladesh".
Corporate Mission
Sustained growth in "Small and Medium Enterprise" Sector
Continuous low-cost deposit growth with controlled growth in retail assets.
Corporate assets to be funded through self-liability mobilization. Growth in assets through syndications and investment in faster growing sectors
Continuous endeavor to increase non-funded income
Keep our debt charges at 2% to minimum a steady profitable growth
Achieve efficient synergies between the Bank's branches. SME unit offices and BRAC field offices for delivery of remittance and Bank's other product and services
Manage various lines of business in a fully controlled environment with no compromise on service quality
Keep a diverse, far flung team fully motivated and driven towards materializing the Bank's vision into reality
Core Values
Value the fact that one is member of the BRAC family
Creating an honest, open and enabling environment
Have a strong customer focus and build relationships based on integrity, superior service and mutual benefit
Strive for profit and sound growth
Work as team to serve the best interest of our owners
Relentless in pursuit of business innovation and improvement
Value and respect people and make decisions based on merit
Base recognition and reward on performance
Responsible, trustworthy and law-abiding in all that we do
Corporate Chronicle and information
Registered office: 1, Gulshan Avenue, Gulshan 1, Dhaka-1212
Company registered number: C – 37782(2082) of 1999
Inaugurantion of Bankign operation: 4th July 2001
First SME unit office: 1st January 2002
Signing with Shorecap as investor: 29th December 2003
Signign with IFC as investor: 8th May 2004
First ATM installed: 3rd April 2005
Preferential share issued: 31st January 2006
Signing with Infosys and 3i Infotech for changing Bank's IT platform: 1st August 2006
24×7 Phone banking opening: 9th September 2006
Intial public offering of shares held in 2006
Listing with CSE: 24th January 2007
Listing with DSE: 28th January 2007
Commencent of share trading in DSE and CSE: 31st January 2007
Credit card Launching: February 06, 2007
2500 remittance deliver point Gulshan-1, Dhaka-1212
Introduced probashi Banking: April 14, 2007
Launching of travel related services (TRS); November 20, 2007
Auditor S.F Ahmed & Co Chartered Accountants
Legal Advisor Law valley, shajan Tower, Commercial Block
Tax Advisor Delwar Hossain & Associates
50th Branch: Bashundhara, H- 193, Block B, Safwan Road, Bashundhara R/A
100th ATM: Alliance Franciase, 26 Mirpur Road
LOGO
The logo of BRAC Bank has been prepared keeping in mind the goal of the organization. The square structure of the logo means solid and strong.
The Golden Color in the lower portion of the logo means the 'Golden Bangladesh & her fertile land'.
The Blue color in the upper portion means 'the sky with enormous & unlimited opportunity'.
The white colored curve means 'Growth and Progress'.
White circles in the blue color mean the flashing sun that gives light to everywhere.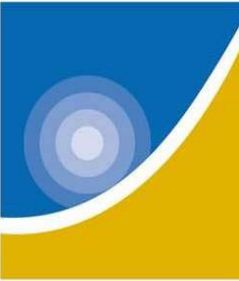 Products and Services
SME Banking
BRAC Bank, being the youngest bank, took a step to break away from usual tradition and tapped into the true suburb entrepreneurial initiatives.
Today, with over 10,000 crores of loans disbursed till date, BRAC Bank is country's largest SME financier that has made more than 265,000 dreams come true! If you have a dream on which you trust, let us make it true together.
Importance of SME
The main focus of BRAC Bank is to develop human and economic position of a country. Its function is not limited only to providing and recovering of loan but also try to develop the economy of a country.
Support Small Enterprise
The small enterprise, which requires BDT 2 to 30 lacks loan, but they have no easy access to the banks/financial institutions. For example: In case of Anonno loan, an amount of 3 to 8 lacks is provided without any kind of mortgage.
Economic Development
Economic development of a country largely depends on the small and medium seal enterprises. Such as, if we analyze the development history of Japan, the development of small & medium scale enterprises expedite the development of that country.
Employment Generation
The bank gearing employment opportunities by two ways: Firstly, by providing loan to the small enterprises expanding, these businesses require more workers. Secondly, Small & Medium Enterprise (SME) program requires educated and energetic people to provide support to entrepreneurs.
Profit Making
SME program is a new dimensional banking system in the banking world. Most of the CROs are providing door-to-door services to the entrepreneurs. Entrepreneurs are satisfied by the service of the bank and make profit.
Encourage Manufacturing
The focus of BRAC Bank is to encourage manufacturing by the entrepreneurs who produce by purchasing various types of materials. CRO try to educate them to produce material if possible because if they can produce in line of purchase profits will be high.
Spread the Experience
Another reason of BRAC Bank is to spread the knowledge on the importance of SME banking regarding various businesses. The customer services officer share their knowledge from various businesses and tries to help the entrepreneurs who have shortage of the gathered knowledge. CRO's who are the driving force of SME division of BRAC Bank also gather knowledge about various businesses and make stronger knowledge base.
Wholesale Banking
BRAC Bank offers a full array of Financial Services to Corporations and Institutions. Having access to the deepest end of the country, BRAC Bank is there to assist businesses in Bangladesh. With us on your side, you have the power of local knowledge with the capabilities of global standard.
Probashi Banking
When you send your hard-earned money from abroad to dear ones at the farthest end of Bangladesh, ask them to collect it from over 3,500 pay out locations of BRAC Bank. Every month, Probashi Banking executes around 150,000 transactions; which has made BRAC Bank one of the largest players among private commercial banks in channelizing inward remittance in the country.
And with ELDORADO, now you can withdraw money from any of the Eldorado member banks in addition to BRAC Bank outlets – that's too, instantly!
E-Banking
With over 100 outlets, 300 ATMs and over 500,000 plastics in the market, BRAC Bank offers you a wide range of financial solutions to meet your everyday need.
Management of BRAC Bank Limited
Boards of directors are the sole authority to take decision about the affairs of the business. Now there are 7 directors in the management of the bank. All the directors have good academic background and have huge experience in banking sector. Mr. Fazle Hasan Abed is the chairperson of the bank. The board of directors holds meetings on a regular basis.
Departments of BRAC Bank Limited
If the jobs are not organized considering their interrelationship and are not allocated in a particular department it would be very difficult to control the system effectively. If the departmentalization is not fitted for the particular works there would be haphazard situation and the performance of a particular department would not be measured. BRAC Bank Limited has does this work very well from the very beginning.
Market Positioning
Market positioning means to occupy a clear, distinctive and desirable place relative to accomplish products in the minds of target consumers. To meet the customer demands, SME already establish different offices across the country. Before taking the loan CRO clearly defines to the clients regarding SME policies and repayment schedules. To positioning in the market, SME not only provide loan but also they give some valuable ideas to enhance the clients business and for economic development.
Once a company decides in which segments of the market it will enter, it must decide what positions it wants to occupy in those segments. A products positioning in the way the product is defined consumers mind relative to competing product.
Main head office of SME is in Dhaka city and rest of its unit offices are spread out surrounding the country. Each unit office consist of 2 or 3 CRO who provides door to door services, they even work at night. Many banks have field officers but could not carry out the unit office facilities. So BRAC bank can reach to the potential clients at anywhere in the country. The CRO of SME never say to the customer at the first impression that interest rate is 24%. They try to make understand to the clients mind that 2% per month or equal monthly payment as well as many benefits.
Unique Selling Propositions Facilities- the main facility of SME is to provide quick service to the clients, which might take 15 to 20 days. Hypothecation loans are collateral security free which other banks take securities. If any clients got serious problem in business after taking SME loans then it gives reschedule to repay the clients loan. While taking repeat loan SME provide various facilities to the clients.
Different features- IFC and Shore banks are going to carry out equity participation with BRAC bank. It will deposit more funds to provide more loans to the clients, which cover around the whole country
5.4.4 Different services- to get the loan, client do not have to go in bank directly. All sorts of work are done by the CRO for clients to have the loan quickly. In terms of necessities CRO go to clients home and bring repayments of the loan. In favor of clients, CRO also work in holidays.
Marketing Strategies for Competitive Advantages
To be successful the company must do a better job than its competitors for satisfying target consumers. Thus marketing strategies must be geared to the needs of consumers and also to the strategies of competitors. The core competency of SME is that it already set up the business around the country and marketing officers go to the door to door to the clients. On the other hand, it provides the highest amount for unsecured loans than other banks. In addition, it provides extremely quick services to clients by getting the loan.
Developing Marketing Mix
The set of controllable tactical marketing tools- product, price, place and promotion that the organization blends to produce it wants in the target market. The many possibilities can be controlled into four groups of variables known as the four P's: Product, Price, Promotion and Place.
Product
Means the goods and services combination the company offers to the target market. In view of SME, they have short term and medium term loans whether CRO provide quick and quality services to clients. Customer service is another element of product strategy. A company designs its products and support services to profitability meet the needs of target customers. Short terms products means 3/6/9/12 months loan and midterm product means 15/18/24/30/36 months loan. For example- in Eid occasion most cloth merchants want short-term loan to carry out a profitable business.
Short Term Products
Easy repay- these categories of products are easy repaid for the clients. When the pick season comes like Christmas/Eid/Puja then these short-term products could be required for the clients. If the clients can exercise these types of loan at the pick season then clients business carry out like hot cakes and easily can repay the loan to BRAC bank.
Short-term fund requirement- without pick season, many clients could have required short funds to hold the tender or dealership. BRAC bank would be a good hand for the clients to have that dealership.
Conclusion
It is a great pleasure for me to have practical exposure in BRAC Bank Limited because without practical exposure it couldn't be possible for me to compare the theory with practice and it is well establish that theory without practice is blind.
There are number of commercial banks operating their activities in Bangladesh. The BRAC Bank Limited is a promising one in them. For the future planning and the successful operation in achieving its prime goal in this current competitive environment this report can be guideline. SME is the most emerging sector to expand and BRAC Bank has every potentiality to explore the SME business throughout the country. This report presents some significant ways to meet the future challenges in SME business. Nevertheless, the success of SME banking depends on the expertise and dedication of the field level officers. That is why continuous training and motivation is very much relevant to run the SME banking successfully.