Cortana: Personal Digital Assistant Created by Microsoft
Cortana is designed to help user get things done. It is an intelligent personal assistant created by Microsoft for Windows 10, Windows 10 Mobile, Windows Phone 8.1, Microsoft Band, Xbox One, iOS and Android. Ready on day one to provide answers and complete basic tasks, Cortana learns over time to become more useful every day. Count on Cortana to stay on top of reminders and work across their devices.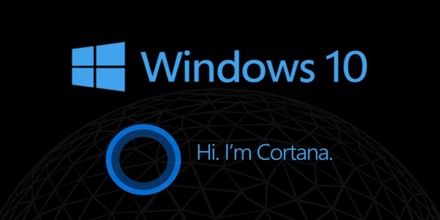 Cortana is currently available in English, Portuguese, French, German, Italian, Spanish, Chinese, and Japanese language editions, depending on the software platform and region in which it is used. Cortana mainly competes against assistants such as Apple's Siri, Google's Google Assistant and Amazon's Alexa.
To get started, type a question in the search box, or select the microphone and talk to Cortana. Typing works for all types of PCs, but user need a mic to talk. If users are not sure what to say, they will see suggestions on their lock screen, and in Cortana home when they select the search box on the taskbar.
Here are some things Cortana can do for its user:
Give you reminders based on time, places, or people.
Track packages, teams, interests, and flights.
Send emails and texts.
Manage their calendar and keep them up to date.
Create and manage lists.
Chit chat and play games.
Find facts, files, places, and info.
Open any app on users system.
Cortana is great at reminders and helping user keep their commitments. She can remind them to do things based on time, places, or even people.
Convenience Features
All of users favorite places in Cortana are automatically saved in the Maps app. User can dictate emails to Cortana and with Cortana on all Windows 10 devices, their search terms, flight info, and news feeds are in sync on your phone, PC, and tablet. Enjoy the convenience of their very own personal assistant and relax knowing that they are in control of the information as they share with Cortana.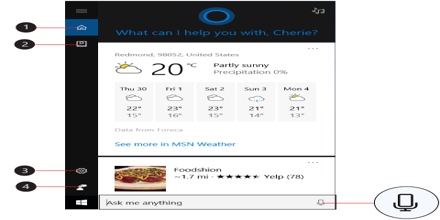 Cortana has a built in system of reminders which for example can be associated with a specific contact; it will then remind the user when in communication with that contact, possibly at a specific time or when the phone is in a specific location. Originally these reminders were specific to the device Cortana was installed on, but since Windows 10 Microsoft synchronises reminders across devices.
Cortana has a "do-not-disturb" mode in which users can specify "quiet hours", as was available for Windows Phone 8.1 users. Users can change the settings so that Cortana calls users by their names or nicknames. It also has a library of "Easter Eggs", pre-determined remarks.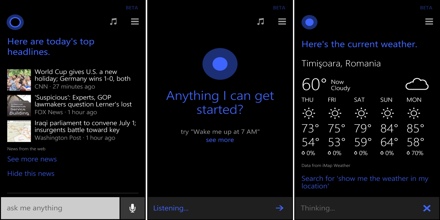 Who it affects
Cortana has the potential to affect anyone using a Microsoft Windows 10 device. Whether you want the advantages of a personal digital assistant or not, Cortana is there just waiting to be turned on.
Cortana is also available as a standalone app for devices running Android and Apple iOS.
For the privacy conscious, it is important to note that once Cortana is on, it starts collecting data about you. An effective digital agent will know your likes, dislikes, and activity patterns. It will be able to tell not only who your friends are, but also who is not really your friend. This is some serious and intimate personal knowledge, which may be more personal than some users feel comfortable sharing.
How to get Cortana
When user purchases a new device running the Microsoft Windows 10 operating system they will automatically have Cortana available if they choose to turn it on.
If users have a device or computer running a previous version of Windows, they can upgrade that device to Windows 10 for a fee.
For Android devices, the Cortana app is available on Google Play. For iPhone and other iOS devices, Cortana is available for download on iTunes.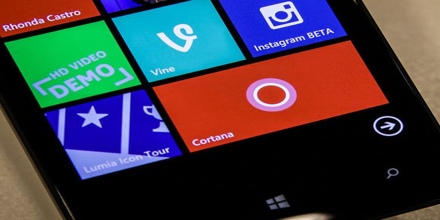 Updating Cortana
Cortana updates are delivered independently of those to the main Windows Phone OS, allowing Microsoft to provide new features at a faster pace. Not all Cortana-related features can be updated in this manner as some features such as "Hey Cortana" require the Windows Phone update service and the Qualcomm Snapdragon SensorCore Technology.
Set Cortana to hear user anytime they say "Hey Cortana." Select the search box on the taskbar to open Cortana home. Then select Settings and turn on Let Cortana respond to "Hey Cortana."