Carvana, the online used automobile marketplace, has agreed to pay $2.2 billion in cash for Kar Global's Adesa U.S. auction unit, a purchase aimed at providing another income source as well as a network of physical locations to assist improve operations. The purchase, which was announced alongside the company's fourth-quarter results report, represents the company's transformation from an entirely online operation to a more typical physical vehicle dealership.
Carvana clients may now shop, buy, and finance their vehicles via the company's mobile or online app. Customers may pick up their automobiles at one of the company's 30 multi-story car vending machines or have them delivered directly to their homes. Carvana also has 15 inspection and reconditioning centers where automobiles are inspected and reconditioned before being sold. Carvana also allows customers to sell their automobiles.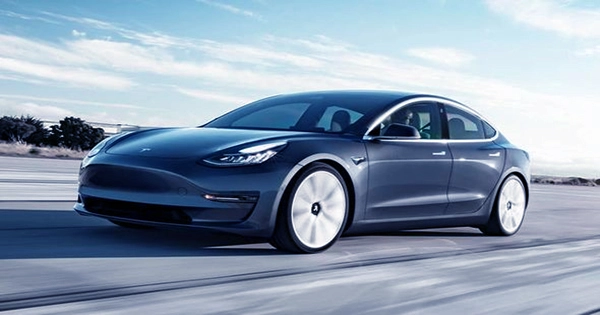 Adesa U.S.'s extra revenue and physical footprint look to be far too appealing and large a potential for Carvana to pass up. It also arrives at a convenient time. In the fourth quarter, Carvana sold 113,016 automobiles and earned $3.75 billion in revenue, up 57 percent year over year. However, that YoY number conceals a slowing of growth by the end of 2021. Carvana generated $3.5 billion in sales in the third quarter by selling 111,949 retail vehicles. Carvana has yet to achieve profitability under GAAP. The company's losses increased to $182 million in the fourth quarter, up from $154 million in the previous quarter.
However, the company's overall losses for the year shrank significantly. In 2021, the corporation recorded net losses of $287 million, down from $462 million the year before. Carvana will be able to utilize Adesa's 56 physical locations to check and recondition the automobiles it sells online. According to Carvana's letter to shareholders, the business will continue to manage Adesa U.S.'s physical auctions while also developing the locations to incorporate Carvana's normal retail inspection, reconditioning, and shipping capabilities.
Adesa's reconditioning operations in the United States, according to Carvana, may help the company increase its yearly production capacity from 2 million to over 3 million units. The 56 facilities, together with Carvana's current infrastructure, will bring inspection and reconditioning centers within 100 miles of 78 percent of the US population. In its shareholder letter, Carvana also sees an opportunity to expand its auction capabilities and launch or extend its "relationships with many significant and essential participants in the automotive industry."
Then there's the revenue potential, which is critical for a corporation that has seen sky-high used car sales prompted by the pandemic come crashing down. In 2021, Adesa U.S.'s business processed over one million transactions through their sites, generating over $800 million in revenue. Naturally, this potential reward comes with the danger that Carvana's operating expenses will exceed its earning potential. Carvana is funding the purchase using a portion of the $3.275 billion in financing it secured from JPMorgan Chase Bank N.A. and Citi.
The remaining $1 billion will be used to improve Adesa U.S.'s 56 locations through committed debt financing. The wholesale auction business of Adesa U.S. will continue to operate under its current brand name. Once the purchase is completed, John Hammer, president of Adesa U.S., and other senior-level executives will join Carvana.