Biography of Frank Lloyd Wright
Frank Lloyd Wright – American architect, interior designer, writer, and educator.
Name: Frank Lloyd Wright
Date of Birth: June 8, 1867
Place of Birth: Richland Center, Wisconsin, United States
Date of Death: April 9, 1959 (aged 91)
Place of Death: Phoenix, Arizona, United States
Occupation: Architect, Interior designer, Writer
Father: William Russell Cary Wright
Mother: Anna Lloyd Jones
Spouse/Ex: Catherine Tobin (m. 1889; div. 1922), Maude Noel (m. 1923; div. 1927), Olga Lazovich Milanoff (m. 1928)
Children: 7
Early Life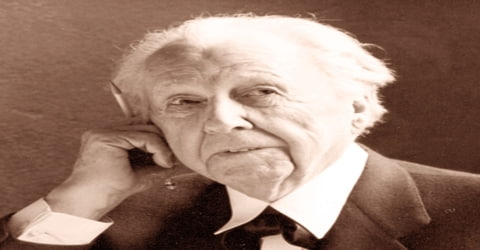 An American architect, interior designer, writer, and educator, the most abundantly creative genius of American architecture, Frank Lloyd Wright was born on 8th June 1869, in Richland Center, Wisconsin, the U.S. the first of three children to William, a preacher, and Anna Wright. He designed dramatically creative buildings during a career of almost seventy years. His work established the imagery for much of the modern architectural environment. His "Prairie style" became the basis of 20th-century residential design in the United States.
Wright believed in designing structures that were in harmony with humanity and its environment, a philosophy he called organic architecture. This philosophy was best exemplified by Fallingwater (1935), which has been called "the best all-time work of American architecture." His creative period spanned more than 70 years.
Over his long and productive career, Frank Lloyd Wright designed more than 1000 structures and 500 works including different types of buildings like offices, schools, hotels, museums, churches, and skyscrapers. He is best remembered for his innovative designs which were in harmony with nature and humanity. As an interior designer, he also designed furniture and stained glass. His interest in architecture began when he assisted famous architect Joseph Silsbee with the construction of the Unity Chapel as a college student. He also worked under the architect Louis Sullivan who was known as the 'father of skyscrapers'. This experience had a profound influence on the young Wright and motivated him to develop a uniquely American style of architecture. Wright later developed his own practice and became a much sought after architect famous for his unique and stylish designs. His residential designs were known as "Prairie Style" and reflected the influence of Japanese architecture. In spite of being highly talented, his scandalous private life and affair with a married woman jeopardized his career and he could never gain back the reputation of his heydays.
Wright wrote 20 books and many articles and was a popular lecturer in the United States and Europe. Wright was recognized in 1991 by the American Institute of Architects as "the greatest American architect of all time."
Childhood, Family and Educational Life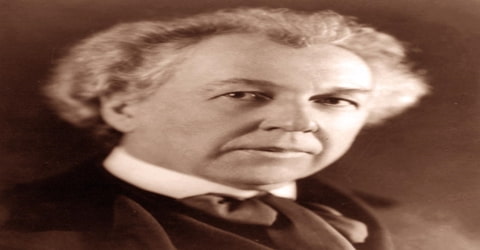 Frank Lloyd Wright, the original name Frank Wright, was born on 8th June 1869, in Richland Center, Wisconsin, United States, the oldest son of William Carey Wright and Anna Lloyd Jones. His father was an orator, preacher, and music teacher while his mother was a country school teacher. He had two sisters. Originally from Massachusetts, William Wright had been a Baptist minister, but he later joined his wife's family in the Unitarian faith. Anna was a member of the well-known Lloyd Jones family who had emigrated from Wales to Spring Green, Wisconsin. One of Anna's brothers was Jenkin Lloyd Jones, an important figure in the spread of the Unitarian faith in the Midwest. Both of Wright's parents were strong-willed individuals with artistic interests that they passed on to him.
When Wright was twelve years old his family settled in Madison, Wisconsin, and Wright worked on his uncle's farm at Spring Green during the summers. After the couple divorced in 1885, Frank lived with his mother, and the two shared a lasting relationship. It was from her that he developed an early love for pure geometric forms and designs, which later influenced his architecture.
Wright attended Madison High School; it is unknown if he graduated. In 1886 he was admitted to the University of Wisconsin-Madison as a special student. While there, Wright joined Phi Delta Theta fraternity, took classes part-time for two semesters, and worked with Allan D. Conover, a professor of civil engineering. Wright left the school without taking a degree, although he was granted an honorary doctorate of fine arts from the university in 1955. Wright moved to Chicago, Illinois, worked briefly for an architect in 1887, and then joined the firm of Dankmar Adler (1844-1900) and Louis Sullivan (1856-1924). Wright was very much influenced by Sullivan, and, although their relationship ended when Sullivan found out that Wright was designing houses on his own, he always acknowledged Sullivan's influence and referred to him as "lieber meister." In 1893 Wright opened his own office.
Personal Life
On 1st June 1889, Frank Lloyd Wright married his first wife, Catherine Lee "Kitty" Tobin. The two had met around a year earlier during activities at All Souls Church. The couple had six children. After several years of marriage, he abandoned his wife and family to be with a married woman Mamah, who was murdered later on by a mentally unstable servant. His first wife divorced him in 1922.
Wright's second marriage was to Maude Noel in 1923. This marriage lasted only four years before ending in 1927.
In 1924, after the separation, but while still married, Wright met Olga (Olgivanna) Lazovich Hinzenburg at a Petrograd Ballet performance in Chicago. They moved in together at Taliesin in 1925, and soon Olgivanna was pregnant with their daughter, Iovanna, born on December 2, 1925. Wright finally marriage to Olga Ivanovna in 1928. They remained married until his death.
Career and Works
Early in 1887, Frank Lloyd Wright left Madison for Chicago, where he found employment with J.L. Silsbee, doing architectural detailing. Silsbee, a magnificent sketcher, inspired Wright to achieve a mastery of ductile line and telling accent. In time Wright found more rewarding work in the important architectural firm of Dankmar Adler and Louis Sullivan.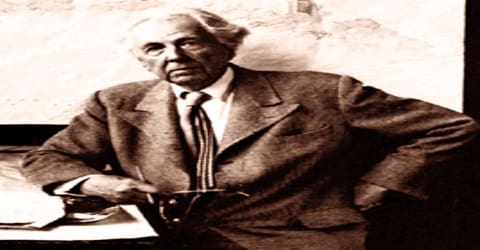 Frank Wright demonstrated that he was a competent impressionist of Louis Sullivan's ornamental designs and two short interviews later, was an official apprentice in the firm. Wright did not get along well with Sullivan's other draftsmen; he wrote that several violent altercations occurred between them during the first years of his apprenticeship. For that matter, Sullivan showed very little respect for his employees, as well. In spite of this, "Sullivan took Wright under his wing and gave him great design responsibility." As an act of respect, Wright would later refer to Sullivan as Lieber Meister (German for "Dear Master"). He also formed a bond with office foreman Paul Mueller. Wright later engaged Mueller to build several of his public and commercial buildings between 1903 and 1923.
Sullivan granted him a five-year contract. However, due to financial troubles, Wright began accepting independent commissions as well. He was fired by Sullivan in 1893 for breach of contract. He established his own practice after leaving Sullivan. His first independent commission was the Winslow House which was simple yet elegant and characterized by open, expansive interior spaces. This design soon came to be called the "organic style".
Frank Wright moved out of the Schiller Building and into the nearby and newly completed Steinway Hall building, in 1896. The loft space was shared with Robert C. Spencer, Jr., Myron Hunt, and Dwight H. Perkins. These young architects, inspired by the Arts and Crafts Movement and the philosophies of Louis Sullivan, formed what became known as the Prairie School. They were joined by Perkins' apprentice, Marion Mahony, who in 1895 transferred to Wright's team of drafters and took over production of his presentation drawings and watercolor renderings. Mahony, the third woman to be licensed as an architect in Illinois and one of the first licensed female architects in the U.S., also designed furniture, leaded glass windows, and light fixtures, among other features, for Wright's houses. Between 1894 and the early 1910s, several other leading Prairie School architects and many of Wright's future employees launched their careers in the offices of Steinway Hall.
Determined to develop an architectural style that was uniquely American, Wright designed several residential and public buildings over the next several years that came to be known as "prairie style". The prairie houses had extended low buildings with shallow, sloping roofs, suppressed chimneys, overhangs, and terraces. These houses are an example of the "open plan", with long and low windows that connect the interiors with nature. He was a lifelong Unitarian. After the Unitarian church was burned down in 1905, he offered to build the Unity Temple on which he worked till 1909. The temple was built with only one material, reinforced concrete, and was hailed as the world's first modern building.
Wright alone built about 50 Prairie houses from 1900 to 1910. The typical Wright-designed residence from this period displayed a wide, low roof over continuous window bands that turned corners, defying the conventional boxlike structure of most houses, and the house's main rooms flowed together in an uninterrupted space. During this period Wright lectured repeatedly; his most famous talk, The Art and Craft of the Machine, was first printed in 1901. His works were featured in local exhibitions from 1894 through 1902. In that year he built the home of the W.W. Willitses, the first masterwork of the Prairie school. In 1905 he traveled to Japan.
Wright's style changed often, always distinctive and independent. For about ten years after 1915, he drew upon Mayan (an ancient Indian tribe in Mexico) ornament (Barndall House, Hollywood, California, 1920). Even then Wright avoided the barrenness and abstraction of his designs, he insisted upon having the multiple form of buildings reflect the movement of unique sites: the Kaufmann House, "Falling Water," at Bear Run, Pennsylvania (1936–37), where interlocked, reinforced-concrete terraces are poised over the waterfall; the low-cost houses (Herbert Jacobs House, Madison, 1937); and the "prairie houses" (Lloyd Lewis House, Libertyville, Illinois, 1940). No architect was more skillful in the fitting form to its terrain: the Pauson House in Phoenix, Arizona (1940) rose from the desert, like a Mayan pyramid, its battered wooden walls reflecting the mountains and desert.
Wright was commissioned by the Japanese Emperor to design the Imperial Hotel in Tokyo in 1915. It took him a full seven years to build the project which he claimed was earthquake proof. This claim proved to be a fact as the hotel was the only large structure to survive the Great Kanto Earthquake of 1923. His career as an architect slowed down due to the Great Depression during the 1930s. He focused on writing and teaching at this time. His books 'An Autobiography' and 'The Disappearing City' was published in 1932.
In 1932, Frank Wrights opened the Taliesin Fellowship, a training program for architects and related artists who lived in and operated Taliesin, its buildings, and further school structures as they built or remodeled them. From 20 to 60 apprentices worked with Wright each year; a few remained for decades, constituting his main office staff. In the winter Wright and his entourage packed up and drove to Arizona, where Taliesin West was soon to be built. At this time Wright developed an effective system for constructing low-cost homes and, over the years, many were built. Unlike the Prairie houses these "Usonians" were flat-roofed, usually of one floor placed on a heated concrete foundation mat; among them were some of Wright's best works e.g., the Jacobs house (1937) in Westmorland, Wisconsin, near Madison, and the Winckler-Goetsch house (1939) at Okemos, Michigan.
One of Wright's most significant works was built during his later years. It took him 16 years (1943-1959) to design the Solomon R. Guggenheim Museum in New York City which rises as a spiral with its interiors similar to the inside of a seashell. The architectural drawings Wright left behind are magical and lyrical. No one might ever build accordingly, but Wright was never content with the commonplace or ordinary to the conventional or the practical. He imagined the wonderful where others were content with the probable. Wright's drawings suggest how far his talent surpassed any client's capacity fully to realize his dream: a world of sanctuaries and gardens, of earth and machines, of rivers, seas, mountains, and prairies, where grand architecture enables men to dwell nobly.
Frank Wright's designs for the campus and buildings of Florida Southern College at Lakeland (1940-49) were begun, and the V.C. Morris Shop (1948) in San Francisco was executed. Among Wright's many late designs, executed and unexecuted, two major works stand out: the Guggenheim Museum in New York City and the Marin County The Guggenheim Museum was commissioned as early as 1943 to house a permanent collection of abstract art. Construction began in 1956, and the museum opened in 1959 after Wright's death.
The only realized skyscraper designed by Wright is the Price Tower, a 19-story tower in Bartlesville, Oklahoma. It is also one of the two existing vertically oriented Wright structures (the other is the S.C. Johnson Wax Research Tower in Racine, Wisconsin). The Price Tower was commissioned by Harold C. Price of the H. C. Price Company, a local oil pipeline, and chemical firm. On 29th March 2007, Price Tower was designated a National Historic Landmark by the United States Department of the Interior, one of only 20 such properties in Oklahoma.
A prolific author, Frank Wright produced An Autobiography (published 1932, revised 1943), An Organic Architecture (1939), An American Architecture (1955), and A Testament (1957). He was a great originator and highly productive architect. Wright designed some 800 buildings, of which 380 were actually built and about 280 are still standing.
Awards and Honor
Frank Lloyd Wright received Gold Medals from The Royal Institute of British Architects (RIBA) and the American Institute of Architects in 1941 and 1949 respectively.
In 1953 Wright received the Franklin Institute's Frank P. Brown Medal.
Death and Legacy
On 4th April 1959, Frank Lloyd Wright was hospitalized for abdominal pains and was operated on April 6. Wright died at Taliesin West on April 9, 1959, at the age of 91. In 1985, Wright's remains were removed from his grave by members of the Taliesin Fellowship, cremated, and sent to Scottsdale, where they were later interred in the memorial garden. The original grave site in Wisconsin, now empty, is still marked with Wright's name.
The Fallingwater, a house designed by him was named the "best all-time work of American architecture" in 1991 by the American Institute of Architects. The home was partially built over a waterfall which adds to its aesthetic appeal. He designed the Solomon R. Guggenheim Museum which is a cylindrical museum building considered to be one of the most important landmarks of the 20th century.
Throughout his career, Frank Wright retained the use of ornamental detail, earthy colors, and rich textural effects. His sensitive use of materials helped to control and perfect his dynamic expression of space, which opened a new era in American architecture. He became famous as the creator and expounder of "organic architecture," his phrase indicating buildings that harmonize both with their inhabitants and with their environment. The boldness and fertility of his invention and his command of space are probably his greatest achievements.
Information Source: