Biography of Eddie Kendricks
Eddie Kendricks – American singer and songwriter.
Name: Edward James Kendrick
Date of Birth: December 17, 1939
Place of Birth: Union Springs, Alabama, United States
Date of Death: October 5, 1992 (aged 52)
Place of Death: Birmingham, Alabama, United States
Occupation: Singer, Songwriter
Father: Johnny Kendrick
Mother: Lee Bell Kendrick
Spouse/Ex: Patricia Kendrick (m. ?–1975)
Children: Parris Kendrick, Aika Kendrick, Paul Kendrick
Early Life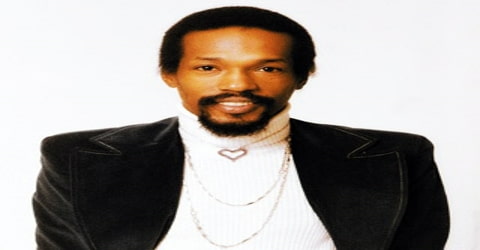 An American singer-songwriter known for his distinctive falsetto singing style, Eddie Kendricks was born in Union Springs, Alabama, U.S. on December 17, 1939, the son of Johnny and Lee Bell Kendrick. Kendricks was still living in Alabama in the late '50s when he formed the Primes with Kell Osborne and Temptation-to-be Paul Williams.
A native of Alabama, Kendricks started singing in his church choir in the 1940s. In 1955, he co-founded a doo-wop group named The Cavaliers, which later rebranded itself as The Primes. After the disbandment of The Primes, Kendricks and four others established the group The Elgins in 1960. They had to change the name to The Temptations soon after as there was already a group of the same name. Kendricks was with the group until 1971 before embarking on his solo career. He released 15 studio albums and several singles.
His was the lead voice on such famous songs as "The Way You Do The Things You Do", "Get Ready", and "Just My Imagination (Running Away with Me)". As a solo artist, Kendricks recorded several hits of his own during the 1970s, including the number-one single "Keep On Truckin'".
During the 1980s, Eddie decided to stop using the letter "s" at the end of his surname. In 1989, Kendrick, along with the rest of The Temptations, was inducted into the Rock and Roll Hall of Fame.
Childhood, Family and Educational Life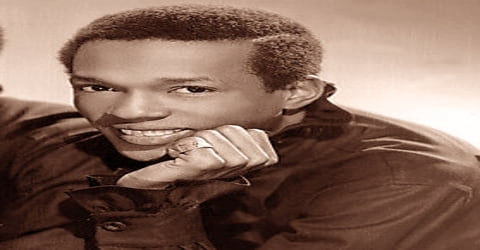 Eddie Kendricks, by name of Edward James Kendrick, was born on December 17, 1939, in Union Springs, Alabama, U.S. Eddie Kendricks was one of the five children of Johnny and Lee Bell Kendrick. He had three brothers, Charles, Robert, and Clarence, as well as a sister named Patricia.
His family moved to the Ensley neighborhood of Birmingham, where Kendricks met and began singing with his best friend Paul Williams in their church choir in the late 1940s.
In 1955, they set up a doo-wop group called The Cavaliers with Kell Osborne and Jerome Averette. Not long after they began performing in the area, they changed the name of the group to The Primes. In 1961, the members of the group decided to go their separate ways.
Personal Life
Eddie Kendricks was married to a woman named Patricia until 1975 when they divorced. They had one son together. Eddie had three children altogether, sons Parris and Paul, and daughter, Aika.
According to some sources, Kendricks was in an on-again, off-again relationship with singer Diana Ross that had started when he was still affiliated with The Primes.
Career and Works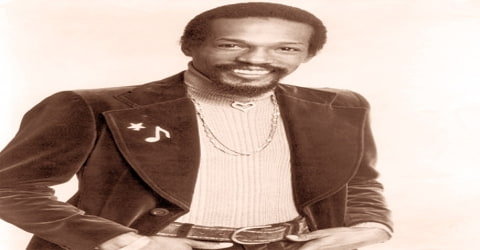 In 1959, Eddie Kendricks and Williams moved to Detroit and joined with Otis Williams (no relation to Paul), Elbridge Bryant, and Melvin Franklin to form the Primes. This group, which went by the name of the Elgins for a time, gained a strong following in Detroit's nightspots. The popularity of the Primes led to the formation of a"sister" group, the Primettes. The Primettes were headed by a whispery-voiced singer named Diane Ross. She later changed her name to Diana Ross and the group became known as the Supremes.
In 1960, in Detroit, Michigan, Eddie Kendricks and Paul Williams got together with Otis Williams, Elbridge "Al" Bryant, and Melvin Franklin, previously of Otis Williams & the Distance, to form The Elgins. They auditioned for Motown Records in March 1961, impressing the founder of the label, Berry Gordy, who decided to sign the group to the Motown imprint, Miracle. However, Gordy found out that there was another group that was using the name Elgins. The group subsequently renamed themselves as The Temptations.
Although technically Kendricks was the first tenor in the group's harmony, he predominately sang in a falsetto voice. Among the Temptations songs Kendricks sang lead on were "Dream Come True" (1962), the group's first charting single; "The Way You Do the Things You Do" (1964), the group's first US Top 20 hit; "I'll Be in Trouble" (1964); "The Girl's Alright With Me" (1964), a popular b-side that Kendricks co-wrote; "Girl (Why You Wanna Make Me Blue)" (1964); "Get Ready" (1966); "Please Return Your Love to Me" (1968); and "Just My Imagination" (1971). He was also allowed to sing a few leads in his natural voice such as "May I Have This Dance" (1962). He shared lead vocal duty on other records, including "You're My Everything" (1967) (shared with David Ruffin), and a long string of Norman Whitfield produced psychedelic soul records where all five Temptations sang lead, such as the Grammy winner "Cloud Nine" (1968), "I Can't Get Next to You" (1969), and "Ball of Confusion" (1970). He also leads on "I'm Gonna Make You Love Me" (1968), a popular duet with Diana Ross and the Supremes, and on the Temptations' famous version of the Christmas classic "Rudolph the Red-Nosed Reindeer" (1968).
The Temptations became wildly popular with both rhythm-and-blues and pop audiences, placing twenty-one singles in the Top Twenty pop charts between 1964 and 1971. Kendricks sang lead vocal on several of those hits, including the upbeat"Get Ready," and sang in harmony with Ruff in on many more. He stayed with the Temptations during several personnel changes, but when the Temptations came under the direction of writer-producer Norman Whitfield in the late 1960s, Kendricks's role in the group was reduced. In 1970, after singing lead on one of the Temptations few ballads, "Just My Imagination," Kendricks decided to strike out on his own. Many critics considered"Just My Imagination" as Kendricks's finest performance with the group. He had already left the Temptations when the song spent three weeks atop Billboard magazine's pop chart in 1971.
In the early years, either Kendricks or Paul Williams served as the lead singer in most of their songs. Kendricks was the lead in The Temptations' first charted single, '(You're My) Dream Come True'. The group's debut album, 'Meet the Temptations' was released in 1964.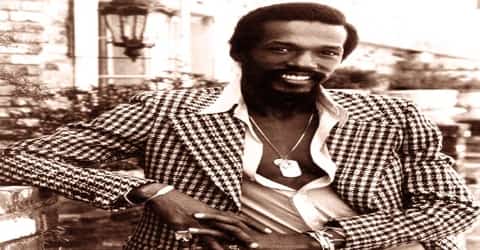 In the Temptations, Kendricks was responsible for creating most of the group's vocal arrangements, and also served as wardrobe manager, including the now famous purple suits the group wore for one performance. Though Whitfield had chief responsibility for writing, Kendricks co-wrote and received credit for several Temptations songs apart from "The Girl's Alright With Me" including "Isn't She Pretty" (1961) and "Don't Send Me Away" (1967). His favorite food was cornbread, and as a result, he was nicknamed "Cornbread" (or "Corn" for short) by his groupmates. According to Otis Williams, Kendricks romantically pursued Diana Ross, lead singer of the Supremes, and he was said to have been close friends with Martha Reeves of the Vandellas. In her second book, Supreme Faith, Supremes singer Mary Wilson writes that she and Kendricks were lovers "briefly," but remained close friends.
Kendricks quit The Temptations in 1970. While he was in the group, The Temptations put out 'The Temptations Sing Smokey' (1965), 'The Temptin' Temptations' (1965), 'Gettin' Ready' (1966) 'The Temptations with a Lot o' Soul' (1967), 'The Temptations in a Mellow Mood' (1967), 'Cloud Nine' (1969), 'Together' (1969)' 'Puzzle People' (1969) 'Psychedelic Shack' (1970), and 'Sky's the Limit' (1971). In later years, Kendricks stated that one of the reasons for his departure from the group was that his relation with Gordy was not ideal. In 1982, he briefly became part of the group once more for a reunion tour. They even released an album, appropriately titled, 'Reunion'.
Kendricks's 1973 proto-disco hit"Keep On Truckin'" reached Number One on the R&B charts, crossed over to pop, and eventually sold an estimated three million copies. Kendricks followed up this hit with"Boogie Down" and other singles drawn from his nine Tamla albums and remained a presence on the music charts throughout most of the 1970s. Songs such as"Son of Sagittarius," "Tell Her Love Has Felt the Need," "One Tear," "Shoeshine Boy," "Get the Cream Off the Top," "Happy," and"He's a Friend" all hit the R&B Top Ten.
By the time the Temptations scored their 11th number one R&B hit with "Just My Imagination," Kendricks had left to pursue a solo career. Many fans questioned the wisdom of his leaving such a successful group, but he proved to be quite viable as a solo act thanks to early-'70s singles like "Keep on Truckin,'" a number one R&B hit, and "Boogie Down," which went to number two on the R&B chart. Other noteworthy solo hits followed, including "Shoeshine Boy," "Get the Cream Off the Top," "Happy" in 1975," and "He's a Friend" in 1976. Most of his solo albums came out on Motown, although Kendricks recorded for Arista and Atlantic during the late '70s and early '80s. By that time, however, his popularity had decreased considerably. The singer wasn't heard from much in the '80s, though in 1985, he did participate in the Artists United Against Apartheid's Sun City project and recorded Live at the Apollo with Daryl Hall, John Oates, and Temptation partner David Ruffin. Two years later, he and Ruffin released an album for RCA.
In the initial years of his solo career, Eddie Kendricks endured his share of struggles while The Temptations thrived without him. Between 1971 and 1977, he put out nine studio albums through Motown: 'All by Myself' (1971), 'People Hold On…' (1972), a self-titled album (1973), 'Boogie Down' (1974), 'For You' (1974), 'The Hit Man' (1975), 'He's a Friend' (1975), 'Goin' Up in Smoke' (1976), and 'Slick' (1977).
Exasperated by a lack of creative and financial control, Kendricks left Motown in 1978, with the requirement of signing away the rights to his royalties. He moved first to Arista Records, and later to Atlantic Records. By this time, his popularity had waned, and he was also gradually losing his upper range as a result of chain smoking.
Kendricks subsequently released 'Vintage '78' (1978) and 'Something More' (1979) through Arista Records, 'Love Keys' (1981) through Atlantic Records, 'I've Got My Eyes on You' (1983) through Ms. Dixie Records, and Live at the Apollo' (1985) through RCA Records.
In 1984 Ruffin and Kendricks recorded an album together, Live at the Apollo with David Ruffin and Eddie Kendrick, "and performed at the Live Aid charity concert the following year. They also collaborated with the Philadelphia"blue-eyed soul" hitmakers Daryl Hall and John Gates, who modeled their restrained soul vocals on Kendricks's style. During the early 1990s, Kendricks teamed with another ex-Temptation, Dennis Edwards, on the song"Get It While It's Hot." Kendricks, Ruffin, and Edwards also toured together with a Temptations-themed show.
In a 1991 interview with a Chicago television series called Urban Street, Kendricks said he had actually considered leaving the group as early as 1965, even though that was when the band was finally starting to take off, because of things that "weren't quite proper." He explained that they were working with people that "didn't have their best interests at heart." Kendricks, however, initially decided to stay in the group because he was worried he would not get the support he needed if he left. He also expressed the fact that his relationship with Berry Gordy was less than cordial. "Berry Gordy is a man I don't know, I only met him about three times," he said, but "I know he didn't particularly care for me," Kendricks stated that he did not agree with many decisions that were made.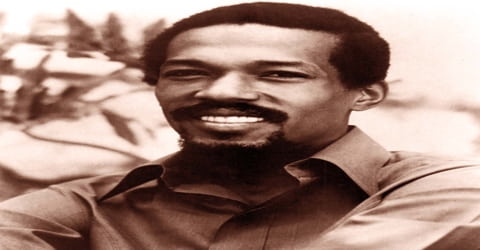 His collaboration with former fellow Temptation member, David Ruffin, resulted in the last studio album for both the artists, 'Ruffin & Kendrick', which was released through RCA in 1988. In 1989, Kendricks, Ruffin, and their Temptations bandmates were inducted into the Rock and Roll Hall of Fame. There, Kendrick and Ruffin made plans with fellow former Temptation Dennis Edwards to tour and record as "Ruffin/Kendrick/Edwards, Former Leads of The Temptations." The Ruffin/Kendrick/ Edwards project was cut short in 1991 when Kendrick was diagnosed with lung cancer and David Ruffin died of a drug overdose, although Kendrick and Edwards continued to tour for the remainder of 1991.
Awards and Honor
In 1989, Eddie Kendricks, Ruffin, and their Temptations bandmates were inducted into the Rock and Roll Hall of Fame.
Death and Legacy
Eddie Kendricks passed away on October 5, 1992, in Birmingham, after a long battle with lung cancer. He was 52 years old at the time. He was survived by his three children: Parris, Aika, and Paul Kendricks. He is interred at Elmwood Cemetery, Birmingham, Jefferson County, Alabama. At the time of his death, Kendricks did not have health insurance and soul singer Bobby Womack organized two benefit concerts to help Kendricks's family with their financial burdens.
On October 16, 1999, Eddie Kendrick Memorial Park, located on the corner of 18th Street and 4th Avenue North, was dedicated to Birmingham native Eddie Kendricks of the Temptations. The park uses Kendricks' family name sans the "s", which was added early in his career. The memorial features a bronze sculpture of Kendricks by local artist Ron McDowell as well as sculptures of the other Temptations, set into a granite wall. Inscribed on the granite are the names of Temptations' hit songs. Recorded music can be heard throughout the park, featuring songs by Kendricks and the Temptations.
Information Source: