Bacteria respond to environmental cues by expressing genes. As a result, when scientists analyze bacterial gene expression in vitro, they must eliminate the presence of any unwanted signal in the medium so that their results are not influenced. Scientists make purified growth media with accurately measured materials and grow bacteria under strictly controlled settings to avoid unwanted signals.
To endure harsh environmental conditions, researchers from the Universities of Bristol and Hamburg created bacteria with internal nutritional reserves that may be accessed as needed. The discoveries, which were published in the journal ACS Synthetic Biology, pave the path for more powerful biotechnologies based on synthetic bacteria.
Synthetic Biology allows scientists to redesign organisms, leveraging their capabilities to provide creative solutions ranging from sustainable biomaterial manufacturing to enhanced pathogen and disease sensing.
Dr. Thomas Gorochowski, co-senior author and Royal Society University Research Fellow in the School of Biological Sciences at Bristol, stated: "Many of the engineered biological systems we have created to date are fragile and easily break when removed from the carefully controlled conditions of the lab. This makes their deployment and scaling problematic."
Many of the engineered biological systems we have created to date are fragile and easily break when removed from the carefully controlled conditions of the lab. This makes their deployment and scaling problematic.

Dr. Thomas Gorochowski
To address this issue, the researchers focused on the concept of building up protein reserves within cells when things are good and then depleting these reserves when situations are challenging and additional nutrients are required.
The first author, Klara Szydlo, a Ph.D. student at the University of Hamburg, elaborated: "To operate and survive, cells require building blocks such as amino acids. We engineered bacteria to have a safe store of them, which could then be broken down and released when nutrients became scarce in the larger ecosystem. This allowed the cells to continue working during difficult periods and made them more resistant to any unanticipated difficulties."
To develop such a system, the researchers modified bacteria to make proteins that could not be utilized directly by the cell but were identified by molecular motors known as proteases. When nutrients in the environment changed, these proteases might be called upon to liberate the amino acids that comprised the protein reserve. The amino acids released permitted the cells to continue growing despite a shortage of nutrition in the surroundings. The arrangement functioned similarly to a biological battery, which the cell could use when the power was turned off.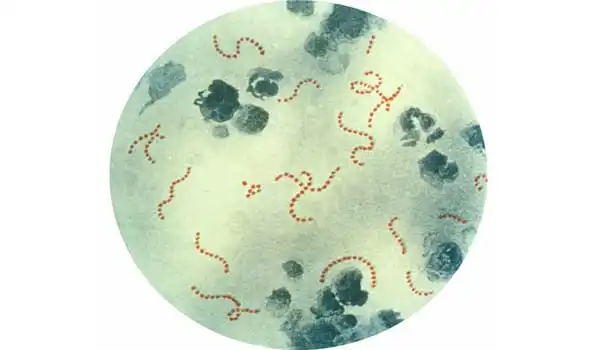 Dr. Gorochowski continued, saying: "It is tough to create a system like this since there are so many various components of the design to consider. What size should the protein reserve have? How quickly do you need this broken down? What kinds of environmental changes might this method work for? We had a lot of questions and no clear method to compare the various possibilities."
To address this issue, the team created a mathematical model that allowed them to replicate a wide range of scenarios and better understand where the system performed effectively and where it failed. It was discovered that a delicate balance was necessary between the quantity of the protein reserve, the speed with which it could be broken down when needed, and the length of time nutrients were scarce. However, the model also demonstrated that if the perfect combination of these elements was present, the cell might be entirely insulated from outside changes.
Professor Zoya Ignatova, co-senior author from the University of Hamburg's Institute of Biochemistry and Molecular Biology, concluded: "We've shown that carefully controlling reserves of important cellular resources is a beneficial way to creating bacteria that must operate in harsh settings. This feature will become increasingly crucial as we deploy our systems into more complicated real-world contexts, and our work contributes to the development of more robust designed cells that can operate in a safe and predictable manner."
Bacteria are germs with a simpler cell structure than many other creatures. Their control center, which contains genetic information, is housed in a single loop of DNA. Instead of a nucleus, some bacteria have an additional circular of genetic material called a plasmid. The plasmid frequently contains genes that confer an advantage on the bacterium over other bacteria. It could, for example, contain a gene that makes the bacterium resistant to a specific drug.
Microbes must resist a variety of stressors that limit their ability to develop or even survive. Bacteria have a variety of mechanisms for dealing with stressful conditions, including the production of cysts and spores, changes in cellular membranes, the expression of repair enzymes for damage, the manufacture of chemicals for stress relief, and so on.