Introduction:
Arab Bangladesh Bank Limited, the first private sector Bank under Joint Venture with Dubai Bank Limited, UAE incorporated in Bangladesh on 31st December 1981 and started its operation with effect from April 12, 1982.
Dubai Bank Limited (name subsequently changed to Union Bank of the Middleast Limited) decided to off-load their investment in Arab Bangladesh Bank Limited with a view to concentrate their activities in the UAE in early part of 1987 and in terms of Articles 23A and 23B of the Articles of Association of the Company and with the necessary approval of the relevant authorities, the shares held by them in the Bank were sold and transferred to Group "A" Shareholders, i.e. Bangladeshi Sponsor Shareholders.
At present the Authorized Capital and the Equity (Paid up Capital and Reserve) of the Bank are BDT. 800.00 million and BDT. 1105.32 million respectively. The Sponsor-Shareholders hold 50% of the Share Capital, the General Public Shareholders hold 49.30% and the rest 0.70% Shares are held by the Government of the People's Republic of Bangladesh. However, no individual sponsor share holder of AB Bank holds more then 10% of its total shares.
Background of Arab Bangladesh Bank Limited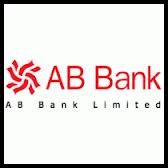 Since beginning, the Bank acquired confidence and trust of the public and business houses by rendering high quality services in different areas of banking operations, professional competence and employment of the state of art technology.
During the last 21 years, Arab Bangladesh Bank Limited has opened 68 Branches in different Business Centers of the country, one foreign Branch in Mumbai, India, two Representative Offices in London and Yangon, Myanmar respectively and also established a wholly owned Subsidiary Finance Company in Hong Kong in the name of AB International Finance Limited. To facilitate cross border trade and payment related services, the Bank has correspondent relationship with over 220 international banks of repute across 58 countries of the World.
Arab Bangladesh Bank Limited, the premier sector Bank of the country is making headway with a mark of sustainable growth. The overall performance indicates mark of improvement with Deposit reaching BDT. 28,130.00 million, which is precisely 14% higher than the preceding year. On the Advance side, the Bank has been able to achieve 5% increase, thereby raising a total portfolio to BDT. 19,910.00 million, which places the Bank in the top tier of private sector commercial banks of the country.
On account of Foreign Trade, the Bank made a significant headway in respect of import, export and inflow of foreign exchange remittances from abroad.
Board of directors consists of Chairman, Vice Chairman, Directors and President & Managing Director and Company Secretary.
| | |
| --- | --- |
| Chairman | M. Wahidul Haque |
| Vice- Chairman | Salim Ahmed |
| Director | Feroz Ahmed |
| Director | M. A. Awal |
| Director | Shishir Ranjan Bose FCA |
| Director | Faheemul Huq |
| Director | Syed Afzal Hasan Uddin |
| Director | Mishaal Kabir |
| Director | Md Salah Uddin |
| Director | Md Mesbahul Hoque |
| Director | Md. Anwar Jamil Siddiqui |
| Director | Dr. M. Imtiaz Hossain |
| Director | Runa Zakia Shahrood Khan |
| President & Managing Director | Kaiser A. Chowdhury |
(Source: www.abbank.com)
Conclusion
The banking sector of Bangladesh is passing through a tremendous reform under the economic deregulation and opening up the economy. Currently this sector is becoming extremely competitive with the arrival of multinational banks as well as emerging and technological infrastructure, effective credit management, higher performance level utmost customer satisfaction and the transactions of foreign exchange