Mindfulness is the deliberate practice of focusing your attention on the present moment and accepting it without judgment. Mindfulness is now being studied scientifically, and it has been discovered to be an important factor in stress reduction and overall happiness.
According to Rutgers researchers, school-based mindfulness programs can improve decision-making skills and teach children with autism to focus attention and react less impulsively through breathing exercises that reduce anxiety.
The study, which was published in the journal Research in Developmental Disabilities, is the first to look at the effectiveness of a school-based mindfulness program that emphasizes self-awareness and controlled breathing in autistic children.
Mindfulness practice teaches people to concentrate their attention on the present moment. It has been shown in neurotypical children to improve decision-making skills and to be effective in reducing anxiety, a common condition in one in every 68 children diagnosed with autism in the United States.
School-based mindfulness programs show promise in teaching children with autism to better control impulses, according to new research.
The researchers gave an eight-week mindfulness program to 27 high-functioning students with autism ages 10 to 17 at Newmark, a private school for special needs children in New Jersey. Students were taught the fundamental tenets of mindfulness before moving on to specific practices such as mindful breathing or focusing attention on the body, thoughts, and emotions.
Before and after the program, the students were tested on their impulse control, attention, and decision-making abilities. "We discovered that the children improved their executive functions, such as controlling emotions, maintaining self-control, focusing attention, and being flexible in changing their perspectives," said lead researcher Helen Genova, a research assistant professor in the Department of Physical Medicine and Rehabilitation at Rutgers New Jersey Medical School and the director of the Social Cognition and Neuroscience Lab.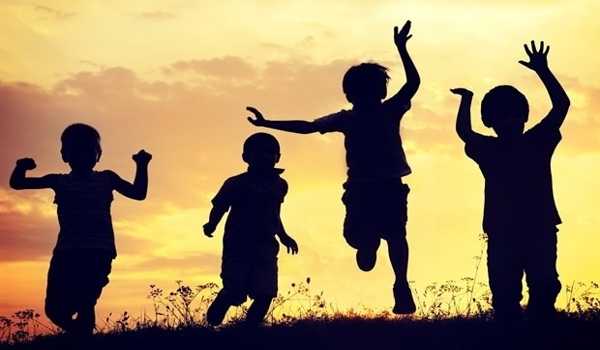 It's a hectic world out there. You fold the laundry with one eye on the kids and the other on the television. You plan your day while driving to work and listening to the radio, and then you plan your weekend. However, in the rush to complete necessary tasks, you may lose touch with the present moment, missing out on what you're doing and how you're feeling. Did you notice if you were well-rested this morning, or if the forsythia was in bloom on your way to work?
"We discovered that the practice taught the students to take a moment to stop and breathe, as in previous studies on school-based mindfulness programs and typically functioning children. This reduced impulsive behavior and enabled them to make better decisions."
According to Regina Peter, co-executive director of Newmark, the school promotes mindfulness every morning as well as prior to tests and competitions. "Mindfulness practice teaches our students the important skill of treating the moment as something that needs to be attended to and letting everything else go," she said. "The great thing about mindfulness is that it is a tool that they can use whenever they need it. It is not a medication with side effects, and it is completely free."
Other study authors include John DeLuca and Anthony C. Juliano of Rutgers New Jersey Medical School, Kessler Foundation and Children's Specialized Hospital, and Aubree Okun Alexander at Children's Specialized Hospital. The study was funded by Children's Specialized Hospital and Kessler Foundation.
Being a parent comes with a lot of stress and uncertainty. This stress has an impact on how you live, how you interact with others, and how you manage your child's ADHD. Just as seeing your child's challenges through the lens of executive function will help you, understanding how your own neurology may be affecting you — specifically, how you experience stress and its effects on your behaviors — will help you.