Social work and social work education: conceptual analysis, objectives
Social work is a professional service randed to people for the purpose of assisting them as individual or groups to attain satisfying relationship and standards of life in accordance with their particular wishes and capacities and in harmony with those of the community. Different writers have given different definition of social work. Herbert Bisno said "social work is the provision of service designed to aid individuals singly of in groups in coping with present or future social and psychological obstacles that prevent or is likely to prevent full and effective participation in society". National association of social work (N A S W) in America has made a effective comments in social work. "Social work is the professional activity of helping individuals, groups or communities enhance or restore their capacity for social functioning and creating societal condition favourable to this goal". High lighting the theoretical side w A Friedlander said, Social work is   a
Professional service based upon scientific knowledge and skill in human relation, which assists individuals alone or in groups to obtain social and personal satisfaction and independence".
Objectives
The main objectives of social work is to secure for each human living the economic necessities, a decent standard of health and living conditions, equal opportunities with his fellow citizens and the highest possible degree of self respect and freedom of thought and action without the same right of others.
Social work is designed to give assistance is respect of problems that pullback individuals, families and societies in their endeavour to secure a minimum desirable standard of economic and social well-beings.
 It is a social as well as helping activity carried or not for personal profit by private practioner but for the benefit of members of community.
 It is a humanitarian activity through which the disadvantaged in society may get the benefit of the resource in the community to meet their problems and needs.
Background
The statement of the social work dictionary about social work subsequent experience that social workers for the professional roles. The formal training takes place primarily in accidental colleges and universities at the under graduals BSWS level and in accredited professional schools of social work in MSW, DSW, PHD and other doctoral programs social work educations includes extensive classroom activity as well as direct supervised work with clients.(field placement) (Barker,1995,358)
Through the traditional background of social work originated in England but it was recognized as a profession in America. Co-ordination social work was originated and the questions of quality and the experience of the related persons was being discussed loudly when the separated and the traditional social welfare activities become unable to solve the problem to fulfill the needs of the people. In 1893 Anna L Dawes is the first man who gives importance on the training of social work profession in social work practice in international congress of charities, corrections and philanthropy in Chicago. (Friedlander,1982,484)
The Marry Eillen Richmond, one of the main founders of social work as a  professions he proposed for a separate school for professional social work practice in national charitable and correctional conference in Toronto in2987.(Encyclopedia of social work,1965,665)
For his declaration New York School of philanthropy was found in 1898 and have at first a 6 week training session was arranged on social work. Lather the duration of this training was extended at first one year and then 2 year. Mainly from that time professional social work practice education and training courses were started in different universities in America,(Richmond,1996)
Social work education in Bangladesh
Social work education has its journey in Bangladesh during the period of Pakistan through a short time training course by the help of the UN in1953 and social work education and training was extended afterwards. College of social welfare and research was established in 1958 and being included under Dhaka University. The college started its educations programs in the sessions of 1958-59 with 55 students. Afterwards in 19973 it is renamed as
the institute of social welfare and research under Dhaka University. In 1974 social work included in the curriculum of graduations (pass) and higher secondary level as a secondary course. Shahjalal University of science and technology started this subject as a B S S (Hons) course in the session of 1993-94. at present this university teaching this subject honors and masters classes in semester system. On the other hand National University was established in 1992 and from the starting of its establishment it is teaching this subject by the colleges under it. According to the data of 2001 masters course is being taught by 17 colleges and honors courses in 32 colleges under National University.(Islam 2002, 319)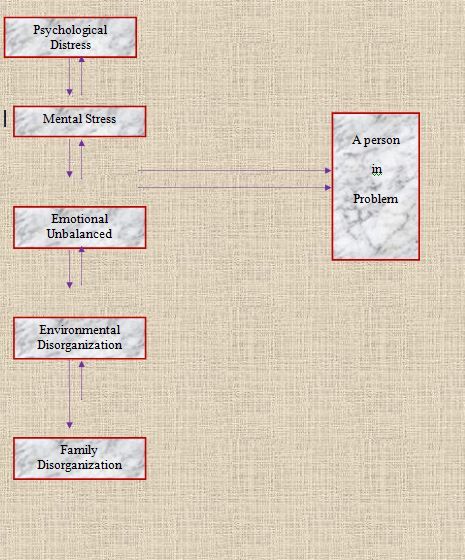 Practical training in field
Social work is a professional descpline. Like other profession we learn knowledge, value, principal and related objectives in our theoretical class. But it is not all. We can make our knowledge and skill strong by practical training. Practical training means go to the field and work with reality. It is considered an integral part of social work education. By this process we got opportunity to apply theoretical knowledge and techniques in field work agency to meet the social problems.
Practical training provides the student the opportunity to realize how social problems are influencing the individuals, group, family, organization and community. Moreover practical training enables a student to understand the roles and functions of social policy, law, and social service related organization network community resources. In total practical training gives a chance to a student to observe the role of a social worker in total problem solving process.
In the syllabus of BSS(HONS) of social welfare it is said there "field work consist of supervised practice in problem-solving activities with the receptionists of social work services which enable students to learn to apply and test social work skills necessary for professional practice with their knowledge.
Objectives of field work training
The objectives of field work programe in social work education is to provide the student with actual experience in applaying social work methods and enable him or her to become familiar with real work of practice. That is to relate academic theory to concretereality as found in agency setting. It also aims to allow the student to test him self or herself to develop sense of professional discipline to gain self-confidence and to fell him self or herself a social worker with beginning competence (University Of Dhaka). On the other hand, according to American social work council, the objectives of practical training are:
       # making contribution for getting student acquented comprehensively with all types of social work profession
      # Creating a due environment to make students self-conciousness.
      # Along with studies the attitude and the skill of the students should have a balanced display in the classroom.
        # Making opportunities available to the students to apply social work method and be experienced.
        # Taking necessary steps so that students can acquire primary
experience of social work profession.
Relationship between social work education and field work:
Modern social work has two dimention, theoretical and practical. A social worker gains knowledge about society, social problems, poverty, social structure, social values, human behaviour, social work process when practical training enable them to ensure them to use this  knowledge acquired knowledge in this field for real life purposes. Taking notice of this requirement higher education has been provided with practical training in its syllabus about social work which thought student can apply theoretical knowledge for soluation of problem. On the other hand acquiring knowledge and practical exercise of this knowledge is extremely necessary for a skilled social worker. And this point of views social work education and field work is mutually related.
A society devoid of deprivation of any class, developed and economic atmosphere around and a balanced social system is desired by every reasonable member of it and the fundamental and necessary methods of social work study and their appropriate application in real life can ensure those desired conditions. And these together make social work education and practical training inter-dependent upon each other.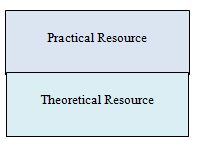 Importance of field work in social work education
By obtaining degree in social work in BSS and MSS he or she is treated as a social worker. Social worker is the ambassador of society. In performing field work a student gets the chance of mixing with different sections of people and can observe community directly, their behavior, social value, attitude and their socio-cultural and economic conditions and their inherent causes. So why to broden the knowledge of insight of student the necessary of field work is unique. And lately it is undoubtly clear that field work in present day social work is a wonderful combination of theoretical knowledge, prSactical experience and skill which are emergently necessary for students.
Location of the agency
Central drug addiction treatment center is located at Tejgaon industrial area in Dhaka. It's side thana complex, in south deo tin company, in the west residential hall of Bangladesh textile college and in the opposition side central office of milk vita. It is situated upon 2 acres of land of two 3 storied building. Its front side of ground floor is outdoor and follow up room. In its beside is pathological room. Near the right side of ground floor is social service department. In its 1st floor the room of director is situated. There has also room for official stuff. In its 2nd floor the front side is paying word, non paying word. And the back side is for the senior nurse, stuff, and for the occupational therapist.
Central drug addiction treatment center
 Central drug addiction treatment center is situated at Tejgoan in the green and ideal place. The authority started its launch taking 10 beds of Tejgoan health project on August in 1988. Afterwards Government increased its number of seat. Now it has 40 seats.25 non paying beds were under Tejgoan health complex and 15 non paying beds were Gulshan avenue.
Eminent psychologist Pro. Dr. Nazimuddulah Chowdhury joined this hospital as established director. It has come out as a renowned hospital of addiction treatment center in vary short time. Afterwards 15 paying bed of Gulshan transferred to Tajgoan health complex. Pro Dr. Nazimuddulah Chowdhury, doctor Syada Anawara huq, Pro.Dr.Enayetul Islam, doctor Syed Kamal uddin Ahmed, Doctor M.A SObhan and Shamim Matin CHowdhury led this hospital as director.
Administrative structure of central drug addiction treatment center: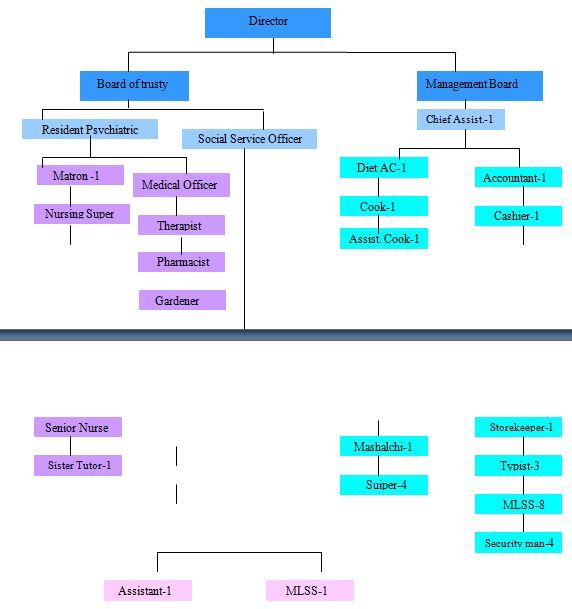 Goals and objectives of CDATC:
 Giving recreational treatment
 Taking case history of the patients.
 Communication with International and non-government organization for collecting resources.
 Follow up.
 Rehabilitation
 Token Economy
 Accept consciousness concerning program for patients,
 Creating technical training opportunities for addicts.
 To advice and influence patients through group discussion
 To do conscious about drug for protecting destructive effects.
Chart : Introduction of Patient in C.D.A.T.C
| | | |
| --- | --- | --- |
| | Percentage | Disease |
| Unemployed | 45.72% | I.D.U |
| Businessman | 22.62% | I.D.U |
| Service | 10.67% | I.D.U |
| Student | 6.69% | I.D.U |
| Labour | 6.80% | I.D.U |
Source: Daily Inqulab  (8 Feb. 2008)

Treatment Programme of C.D.A.T.C:
Outdoor:
Pre-Admission: Registration new patients, data collection, diagnosis kinds of addiction test of mental condition, pathological test.
–Saturday, Monday-Wednesday
Observation report pathological test, diagnosis accurately, motivation, counseling and treatment for the another disease. Home based treatment.
–Saturday and Thursday
Orientation class for the patients : Tuesday
Orientation class for guardian: Saturday and Tuesday
Booking for admission : Tuesday
After release :  Follow up treatment, person and family counseling:
–Sunday and Thursday
Social Club: Monday
Home visit for drop out patient: giving employment, counseling and Assistance.
–Monday
Inter Department:
Nursing Care.
Manage daily activities of patients according to routine
Morning Meeting
Training Class: Tendency of repudiation, complexity and effects of addiction, relapse, harmful effects of cigarettes and wine and protect difficult situation of AIDS with the help of CARE.
Occupational Therapy: Draw picture, singing and sports: chess, carom board, Iudu, table tennis, typing sewing for expressing their feeling and realization.
Token economy: Award for good behavior and act.
Personal counseling
Group Therapy.
Meditation in a week
Exercise
Watching Television.
Other Activities:
Data collection and analysis
Activities for consciousness against drug.
Manage special activities and advanced diet at various national and international day.
Training for doctor, Nurse and Social Worker
Activities concerning research and publication.
Manage cultural festival for recreation.
Award distributing arrangement.
Fortnightly staff meeting.
Year
Number of Patients
Indoor
Outdoor
Total Patients
New
Old
Male
Female
Male
Female

2002

3794
9
18814
20
22637
1927
20710

2003

3635
3
18396
14
22048
1647
20401

2004

3599
28
9486
19
13132
4989
7498

2005

2231
1
6792
25
9049
3557
5481

2006

1974
2
4077
10
6063
3143
2920

2007

2134
12
2732
0
4878
2395
2483

2008

1366
6
2589
8
3869
1964
1905
 Source: registration Book of C.D.A.T.C
Medical Treatment:
Basically central drug addiction treatment center provides medical treatment. In the detoxification approach, following medicine are given for the treatment.
| | | |
| --- | --- | --- |
| S.L | Medicine | diseases |
| 01 | Micropore | Cannabis dependency |
| 02 | Feplus | Heroine dependency |
| 03 | duralux | Morphine dependency |
| 04 | EGM | Wine, phythedine |
| 05 | Siddle | Yaaba dependency |
| 06 | Pnerx | Cannabis heroine dependency |
 Figure: Chart of medicine.
Rogi Kayllan Samiti:
There are several offices in the government hospital in Bangladesh and in every office being formed a patients Rogi Kaylan samiti. The Samiti is registered by social service department. It is being formed a treasury through collection of Zakath and donor assistance for vulnerable destitute patients welfare by this samiti.
Structure of Rogi Kayllan Samiti:
Rogi Kayllan Samiti for drug addicted patients launched on November 1988 and got registration from social service department no (d) Dha 022.03. Hospital director became chairman of the Rogi Kayllan Samiti.
by his designation power. Hospital social service officer being selected member secretary by his/her designation power or and treasurer from R.P. senior doctor, hospital doctors, matron, occupational therapist, social solvent people and renowned social worker became member of secretary. Every work being done by present member committee. It is being held bank exchange by samity chairman, secretary and treasurer signed by any two.
Activities of Rogi Kayllan Samit:
The drug addicts were detached from healthy life, social familial environment for long time use of drug. In this perspective drug addicts Rogi Kayllan Samiti has taken following initiatives.
 Arrange pathological test for insolvent people and several financial systems to admit.
In case of need blood supply, arranging medicine and transferring another hospital for the vulnerable patients.
To give communication fair to special news to the family/home.
Arrange religious discussion and milad mahfil on the special days.
Arrange group therapy, like sing, sports and drawing picture and served all instrument related to functioning.
Arrange television and dish connection for re-creation of indoor patients.
Arranging audio player and speaker connection within every ward for indoor patients.
To award for good behavior, regular class participation and good work.
To arrange  games for recreation of indoor patients on special days and give reward.
 To aware guardian display board, leaflet poster and sitting arrange in the waiting room.
 Arranging filter machine to serve pure drinking water in the patient ward
 To provide convenience to follow up the patients.
 To arrange games for recreation f indoor patients i.e. providing carom board, chess, tass and Iudu.
 To arrange rehabilitation for after care, learned vulnerable and unemployed on the basis of their capacity i.e. computer training etc.
 To arrange lecture class three days in week and give allowance to the facilitator/counselor.
 To publish regular paper, magazine and various educational book.
 To arrange meditation for buildup confidence to the patients.
 To provide counseling facilities to cope with family within the social club.
 Home visit and bearing related convenience.
| | | | |
| --- | --- | --- | --- |
| Year | govt. Donation | Private Donation | Total Benefited Patient |
| 2004 | 50,000 | 129830 | 2797 |
| 2005 | 84,000 | 85215 | 2797 |
| 2006 | 50,000 | 61258 | 1654 |
| 2007 | 50,000 | 64481 | 2090 |
| 2008 | 70,000 | 37715 | 3257 |
Source : Office of Social service Department