INTRODUCTION-Origin:
Eastland Insurance Company Limited a public limited company incorporated on 5 November 1986 under the companies act 1994 to carry out general insurance business as per the Insurance Act 1938 and other related applicable laws and rules. It commenced business on 22 November 1986. It has stepped into 23 years of its journey with the aim to achieve greater excellence in its performance.
Authorized Capital:
Eastland Insurance Company Limited has authorized capital of Tk.50, 00, 00,000.00 & it has paid-up-capital of Tk.16, 33, 50,000.00 on 31st December 2008.
Share Holding Structure
| | | |
| --- | --- | --- |
| | No of Shares | Shares in % |
| A. Sponsors/Directors | 5,29,645 | 32.42% |
| B. Institutions | 1,71,363 | 10.49% |
| C. General Public | 9,32,492 | 57.09% |
|                                                            Grand Total | 16,33,500 | 100.00% |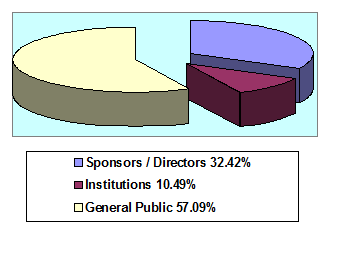 Corporate Profile
Date of Incorporation
5th November 1986
Date of Commencing Business
5th November 1986
Date of Registration
22nd November 1986
Authorized Capital
Tk.50,00,00,000.00
Paid-up-Capital
Tk.16,33,50,000.00
Date of issue IPO
November 1994
Date of Listing:

      a)Dhaka Stock Exchange

b)Chittagong Stock Exchange

28th December 1994

17th June 1997

Date of Participation in CDBL System
5th July 2005
Date of issuance of Right Share
29th November 2005
Credit Rating : Long Term
A+
Branches
There are a Principal Office and 22 branches of the company in the country. These are listed below:
Dhaka

Division

 

Telephone No.

Principal Office

13, Dilkusha Commercial Area, Dhaka-1000

PABX;9564600

(Auto Hunting)

Imamgonj

85/1(2nd floor), Chawk Moghaltuly Road, Dhaka

7311624

Nawabpur Road

120,Nawabpur Road (1st floor), Dhaka

7114253

Motijheel

Shadhinata Bhaban(2nd floor),88, Motijheel C/A, Dhaka

9552433

Kawran Bazar

59,Kazi Nazrul Islam Avenue (2nd floor), Kawran Bazar, Dhaka.

8112063

Elephant Road

MinitaPlaza,54, New Elephant Road,(3rd floor),Dhaka

8627497

Malibagh

83/B, New Circular Road, MouchakTower(3rd floor), Dhaka

9349849

Mohakhali

G.P.GA-19 Mohakhali School Rd, (1st floor) Mohakhali, Dhaka

8815436

Gulshan

Islam Mension(2nd floor),H-# 39, Rd.# 126,Gulshan Circle-1,Dhaka-1212

8852197

Narayangonjj

52/1,Bangabandhu Road(1st floor), Narayangonjj

7631937

Mymensingh

62, Choto Bazar, Mymensingh

52056

Tangail

230/231 B.B.Girls School Road (Bara Pukur Par), Tangail

54910

Rajbari

Main Road, Rajbari Bazar, Rajbari

65761

Chittagong Division

 

Telephone No.

Agrabad

Arup Bhaban(1st floor),107 Agrabad C/A,Chittagong

725660,713745

Jubilee Road

200/B,Jubilee Road, (2nd floor) Chittagong

613954

Feni

182, Al-Madina Market (1st floor), Trunk Road, Feni

74415

Khulna

Division

 

Telephone No.

Khulna

127-128 Sir Iqbal Road (1st floor), Khulna

721615

Jessore

Municipal Market (1st floor) 34, Mistri Khana Road, Jessore

68851

Kushtia

12, Shah Nabi Baksha Street, (N.S. Road), Kushtia

61982

Meherpur

236, Main Road (2nd floor),Meherpur

62981

Satkhira

Khan Market (2nd floor) 2092 Main Road, Satkhira

63805

Rajshahi Division

 

Telephone No.

Bogra

6, Thana Road (1st floor), Bogra

66105

Sylhet

Division

 

Telephone No.

Sylhet

ShahirPlaza(2nd floor),2143, East Zinda Bazar,Sylhet

718725,720498
Business Performance in 2008
Eastland Insurance Company since starting of its journey on 5th November, 1986 has passed another eventful and exciting year in 2008 and recorded continuous growth. Eastland Insurance Company with a difference and since inception the company has been maintaining operational excellence, unique customer's service, new business development, and continuous training of its employees in all spheres of its including operational transference and improved performance. The overall performance of the company during the year was encouraging. Company's business attained impressive progress during the year covering almost all areas of its operation. Its rate of premium income growth during the past 5(five) years may be seen as under:
| | |
| --- | --- |
| Year | Growth rate |
| 2004 | 17.65% |
| 2005 | 27.90% |
| 2006 | 29.98% |
| 2007 | 21.82% |
| 2008 | 10.75% |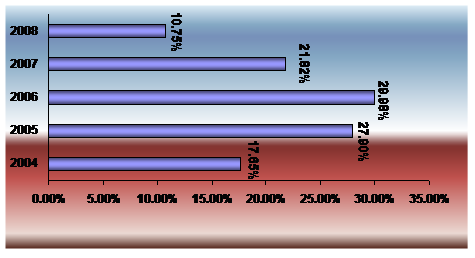 During the year in 2008, the company earned a premium income of th.350.96 million as against TK.316.87 million in 2007, a growth of 10.75% over the preceding year. Net premium income also increased by 11.42% to TK.196.64 million as against TK. 176.47 million in 2007.
Insurance Industry In Bangladesh
The growth of insurance industry in Bangladesh has made a moderate progress in 2007. Per capita spending on insurance is still less than $3 while insurance penetration, measured on premium as a percentage of GDP, also below 1%.
According to the Bangladesh Insurance Association, gross premium income of the country's insurance sector has reached at Tk 38.55 billion in 2007. Of the total premium income, general insurance company's income was Tk. 9.39 billion while Tk. 29.16 billion generated from the life insurance business.
The private sector operators consolidated their foothold in the insurance business during the last decade. The non-life insurance company's gross investment stood at Tk. 8.58 billion in 2007 which was Tk. 7.72 billion in 2006.
The total assets of the private non-life insurance companies increased to Tk. 19.83 billion at the end of December 2007 from Tk. 15.50 billion as of December 2006. Although, no upto date statistics on insurance business for 2008 is available so far, initial estimation shows that private insurance companies are expecting around 25% growth in the premium income. The combined premium incomes of both the non-life and life insurers are estimated at Tk. 48.58 billion in the 2008, of which non-life's share is Tk. 11.26 billion.
Despite, political uncertainty, natural calamities, economic slowdown and lack of major investment and infrastructure projects, the growth of insurance premium appeared reasonable. Intensification of marketing drive and introduction of new products (policies) helped the Insurance Companies to attain a positive business growth. Growing importance of the industry in the financial system and its increasing economic significance in other developing countries highlights the fact that, the industry needs a closer attention for its future development. As different sectors of the financial system are closely related to each other, risks of a particular sector can easily transmit to the other sectors of the system. Therefore effective monitoring and supervision of the insurance industry is crucial not only to guide the industry in efficient management of risks faced by economic agents but also to mobilize long term savings for the economy, and thereby allocate the funds to facilitate long term investment.
Policy Description
There are four (4) types of product line offered by the Eastland Insurance Company Limited. There are: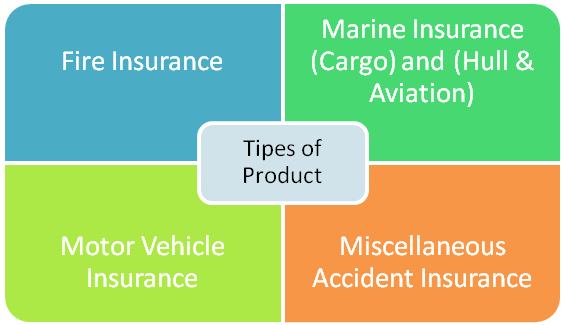 Fire Insurance
Fire & Allied Perils Insurance:
A fair number of allied perils (additional risks) can be insured against on optional basis in conjunction with fire insurance on payment of additional premium. A few of these perils are set forth below:
(a) Cyclone
(b) Flood
(c) Earthquake
(d) Riot & Strike (e) Malicious Act
(f) Riot Fire
(g) Explosion
(h) Electrical Hazards
(i) Landslide
(j) Aircraft Damage
(k) Impact (by road vehicles, horses or cattle)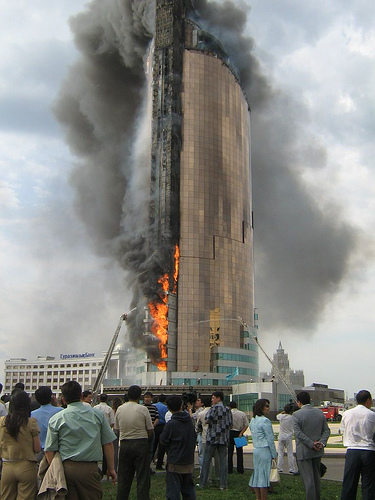 Marine Insurance
Marine Cargo and Hull & Aviation Insurance:
This insurance is associated with the transit of cargo/commodity from one place to another. The importers and exporters are the principal users of this insurance. The import into and export from Bangladesh are basically carried out by sea, air, road & rail. These dimensional modes of conveyance are set to embrace different tiers of risk.
The major risks covered under different modes of conveyance can by demonstrated by a simple diagram:
Consequential Loss Insurance:
This cover indemnifies the insured for such loss as net profit & standing charges arising out of business interruption due to any material damages caused by the perils covered under the fire policy.
Industrial All Risks Insurance:
This insurance is taken out by the industrialists for their properties worth not less than Tk. 50 corer. The policy provides comprehensive cover in respect of loss or damage to the properties against any risk not specifically excluded thereby.
Hotel Owner's All Risks Insurance:
This cover is particularly designed to meet the insurance needs of a hotel owner. The policy provides protection mainly against
material damage due to fire and allied perils, business interruption following material damage, loss or damage to plate glass, boiler & machinery and business interruption following machinery breakdown.
Householder's Comprehensive Insurance:
This insurance is specially intended for homeowners. The coverage is available on building, jewellery, domestic appliance, plate glass, television set, pedal cycle, baggage, members of the family and domestic employees.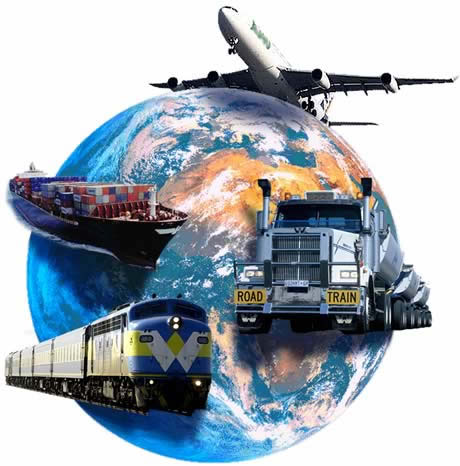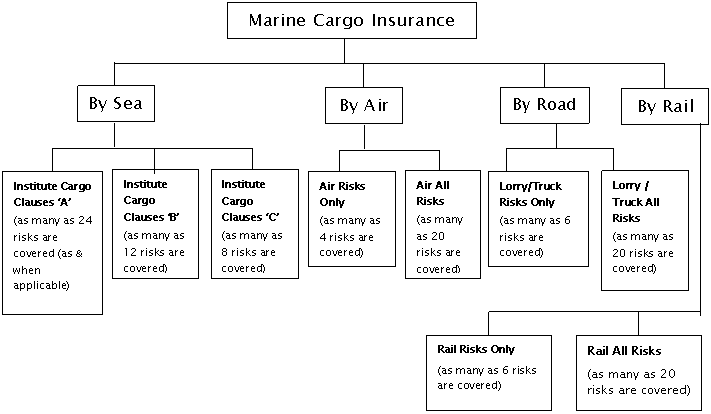 The total gross premium income from marine cargo business was TK.13,82,50,737 including premium of TK.58,85,118 from public sector. The net premium income of marine cargo business stood at TK.10,35,86,864 after ceding Tk.34663873 on account of re insurance premium. In the current year an amount of Tk.2,15,50,830 was paid for marine cargo claims. In the year 2008 the total under written premium income from marine hull and aviation insurance business was Tk.82,71,470 including premium of Tk.6,63,272 from public sector business. the net premium income came to Tk.19,36,061 after ceding Tk.63,35,409 on account of re-insurance premium. During the year, total claim of Tk.6,25,121 was paid on this account.
Motor Vehicle Insurance
The risks associated with the motor vehicle are classified into two major categories –
 Act Only Liability Insurance and
 Comprehensive Insurance.
Act Only Liability Insurance:
The insurer indemnifies the insured under the following circumstances :
(a)   Death of or bodily injury to any third party or any passenger of public service vehicle
(b)   Damage to property appertaining to third party
(c)   All costs & expenses incurred with the written consent of the insurer
The insurer indemnifies the insured against loss or damage to the motor vehicle and/or its accessories whilst thereon caused by
          (a)     Fire, Explosion, Self-ignition or Lightning
(b)     Burglary, Housebreaking or Theft
(c)     Riot, Strike or Malicious Act
(d)     Earthquake (fire & shock)
(e)     Cyclone, Flood, Hurricane, Storm, Inundation, Hailstorm or Frost
(f)     Accidental External Means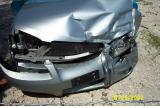 Motor Vehicle insurance:
From motor insurance business our total grows premium income was Tk.4,45,98,888 including public sector business of Tk.7,16,679. After ceding re-insurance premium of Tk.8,56,302 the net contribution to revenue account was Tk.4,37,41,586. During the year, motor claim to the extent of Tk.1,06,93,614 was paid.
Miscellaneous Accident Insurance
Ø Burglary & Housebreaking Insurance:
This insurance covers any loss or damage caused by burglary or housebreaking upon an actual forcible and violent entry into or exit from the premises by he person or persons committing such burglary or housebreaking.
Cash-in-Transit Insurance:
This insurance provides coverage against loss of cash, currency notes, cheques, postal orders & money orders whilst in transit due to unforeseen sudden violent and visible circumstances.
Fidelity Guarantee Insurance:
This insurance provides coverage to the employer for loss of money or goods due to forgery, embezzlement, larceny or fraudulent conversion perpetrated by the employees.
Personal Accident Insurance:
This is a global insurance coverage. It covers death, temporary & permanent disablement, partial & total disablement caused by accidental violent and visible means
Workmen's Compensation Insurance:
The insurer provides compensation under this insurance to the employer in respect of his employees sustaining accidental injury or occupational disease arising out of and in the course of their employment.
Product Liability Insurance:
This coverage is suitable mainly for the manufacturers of consumer goods. The insurer provides compensation to the insured for any third party liability arising out of or resulting from the use of the product supplied by the latter.
Public Liability Insurance:
There are some circumstances where the interest of the third party is likely to be endangered by the insured while accomplishing his activities. In such cases, Eastland Insurance Company provides compensation to the policyholder in respect of the third party bodily injury or property damage which the insured is legally liable to pay for.
Contractors' All Risks Insurance:
This is a comprehensive cover. The insurer indemnifies the policyholder for any unforeseen sudden and physical loss caused to the contract works, construction plant, equipment and machinery. This policy also covers third party liability and advance loss of profit.
Contractors' Plant & Machinery Insurance:
This cover is particularly purported for the plant & machinery owned and used by the contractors.
Erection All Risks Insurance:
This comprehensive policy is taken out mainly by those engaged in the erection of machinery, plant and steel structures. It covers material damage, third party liability as well as advance loss of profit.
The insurer under this insurance indemnifies the insured for damage to the machinery arising out of any unforeseen sudden and physical loss such as defects in casting & material, faulty design, fault in erection, bad workmanship, lack of skill, carelessness, physical explosion and short circuit.
Deterioration of Stock Insurance:
This insurance is intended for the stocks stored in cold storages. The indemnity is provided to the insured if any raise in temperature due to machinery breakdown causes deterioration or putrefaction of the stocks insured.
Boiler and Pressure Vessel Insurance:
This insurance covers damage to the boiler or pressure vessel and liability to third party injury or property damage caused by explosion or collapse of the said boiler or pressure vessel.
Electronic Equipment Insurance:
The insurer under this insurance indemnifies the claimant for any unforeseen sudden and physical loss caused to the electronic equipment's insured. This insurance also covers external data media and increased cost of working.
Eastland celebrates 20th anniversary
Miscellaneous Insurance:
The total grows premium income of miscellaneous business came to Tk.27,8,93,069 including Tk.1,39,35,717 from the public sector. In the year 2008 an amount of Tk.2,41,64,173 was ceded on account of re-insurance premium. During the year total came of Tk.2,80,03,841 was paid on this account.
Conclusion
Investment:
Despite continuous growth of business of the company, under writing profit is not increasing to that extent due to high operation cost. Growth of a general insurance company depends on its investment income and it is become now a common phenomenon in insurance industry. Keeping this in mind an investment wing headed by a senior vice president has been performing with outmost vigor to increase company's investment income. Negotiated higher interest rate, excellent portfolio arrangements, prompt decisions and quick actions taken by the department are the key factors of increased profitability.
The overall market situation during the year 2008 was more or less bearish. Due to world economic meltdown and uncertain market condition, the company could not earn projected gain from share trading during the year.    The company maid total investment income of Tk.72.36 million during the year including capital gains on sale shares of tk.26.21 million. Total investment of the company stood at tk.538.98 million as at 31.12.2008 against tk.492.31 million in 2007 which is 9.47% higher then that previous year.
Education and Training:
Eastland Insurance Company Ltd arranges education and training facilities for its employees from Bangladesh Insurance Academy (BIA) and abroad. By this the employees can increase their knowledge and experience. It will increase the expert labor force in the country who can ultimately contribute in the economy.
After completion of successful training the employees are awarded according to their performance.Eastland Insurance Company Ltd held a prize distribution program at a convention centre in the city recently. Chairman of the company Mahbubur Rahman presided over the program and distributed prizes among office executives and officers for their outstanding performance in 2007.The chairman, in his speech, congratulated the prize recipients. He urged the officials to be proactive in the competitive insurance market by providing dynamic and professional services to its clients.
Executives and officers of the company's head office, principal office and branches were present, among others, on the occasion.
Eastland Insurance Company Limited (EICL) also arranges conferences.EICL Chairman Mahbubur Rahman inaugurated the managers' conference. The EICL chairman expressed his satisfaction on the overall achievement of the company and thanked the officials for their performance during the year 2008. He called upon the managers to face the challenges ahead and maintain the trend of growth through dynamism and professional excellence.A total of 125 executives and senior officers representing branches of the company across the country took part in the conference. The chairman also distributed awards among the executives and officers of the company.
Employees and Branches:
There are huge number of employees working in the 1 principal office and 22 branch offices of Eastland Insurance Company Limited. They earn money from the company by providing their services. This money helps each individual employee's family. Ultimately it makes a contribution to the economy of Bangladesh.
Research and Awareness Building:
Eastland Insurance Company Ltd has a target to establish a research department. By this department, the company can identify problems and their solutions.  It will publish its findings to make awareness among the people.
Social Responsibility:
Eastland Insurance Company Limited has donated Tk. 5 lac to the fund of the under-construction AhsaniaMissionCancerHospital at Uttara in the capital.
Eastland Insurance Company Limited Managing Director (MD) M. Azmal Hoque handed over a cheque for Tk. 5 lac to Dhaka Ahsania Mission (DAM) President Kazi Rafiqul Alam at the Company's Dilkusha Head Office in the capital on 15 June 2009. It's Deputy Managing Director Mia Fazle Karim and DAM Assistant Director M. A. Hye was present on the occasion.
 While expressing his feelings, Eastland Insurance Company Limited MD said we are doing such activity as part of our corporate social responsibility. As facilities for cancer treatment is inadequate in the country, we too share with DAM in the noble endeavor.
While receiving the cheque, DAM President Kazi Rafiqul Alam said, AhsaniaMissionCancerHospital is being built on a plot of three acres of land in Sector-10, Uttara, Dhaka.
When completed at a cost of Tk. 256 crore, the 500-bed world class cancer hospital will have a total area of about 5.5 lac sft. Until now, 10 storeys of the 13-storied tower building have been completed. So far, Tk. 55 crore 6 lac has been received as donation. A further amount of Tk. 56 crore 55 lac including government grant is under process for donation to the hospital fund. An amount of Tk. 52 crore 16 lac was spent for the gigantic project, so far.
If only Tk. 23 crore can be managed, the hospital is likely to be brought into operation at the initial stage by the month of June of next year, he further said. The first phase will include Radiotherapy Unit, Chemotherapy Day Care Centre, Outpatient Department (OPD) and Diagnostic Centre etc. He appealed to all including the corporate sector and people in general to come forward with generous support to start the hospital.