Introduction:
Globalization has hit the populations of the third world hard. Unemployment has risen as established industries have been destroyed and poverty has deepened. Yet the organizations that clear the way for Foreign Direct Investment do have something to be proud of in Bangladesh – the rapid expansion of the garments industry, which now employs approximately 1.5 million people. However, for these workers the joy of having a job is marred by the harsh conditions they endure in the workplace.
Bangladesh began creating Export Processing Zones (EPZs) in 1978 to attract foreign capital and earn export dollars. In 1993 the Bangladesh Export Processing Zone Authority (BEPZA) was set up and a blanket ban on trade union activity imposed. This is obviously the most attractive feature for investors, on top of tax breaks and other incentives on offer. The EPZs now employ 70,000 workers, mostly in the garment and shoe-making industries. National labor laws do not apply in the EPZs, leaving BEPZA in full control over work conditions, wages and benefits.
However, BEPZA ignores not only national standards but its own. The guaranteed minimum monthly wages of $US70, $US 40 and $US 25 for skilled, unskilled and probationary workers respectively is a laughable fiction. As is the entitlement of permanent workers to annual festival bonuses, medical coverage, and accommodation and transportation allowance. The body has consistently refused to give out letters confirming employment and does not hire any workers on a permanent basis. In reality, earnings average about $20 per month – less than half the official rate – and workers do forced overtime under threat of dismissal. The withholding of pay for months at a time – a practice common throughout the private sector – is also the norm.
The situation in the garment industry at large is even worse. The nation's top export earner employs 1.5 million workers under conditions of super-exploitation. The majority are young women from rural areas who have migrated to the urban centers in search of work. The sweatshops are more like prisons than factories, with no fixed hours, regular breaks or days off. Workers earn between $7 and $10 a month, for an average of 13 hours a day, up to 27 days per month. This comes to an hourly rate of two or three cents! The bourgeois media reports that the industry currently owes $ 300,000 in back pay, a staggering amount considering the miserly wages.
Garment workers change jobs frequently because of wage arrears, lay-offs, ill health or harassment from the bosses and their "security guards". As the vast majority of employees are girls and young women – most living apart from their families – there are many cases of physical and sexual harassments.
Garments Industries in Bangladesh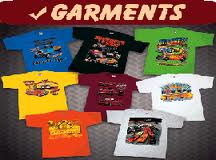 Garments Industries in Bangladesh are a very prospecting industries in Bangladesh.  The total demand of our garments can be fulfilled by the domestic made garments and so also this sector is doing very well in the sense of exporting. The major portions of our exports come from the garments industry.  Even though the major portion of the government revenue comes from this sector but only few people are thinking about the present situation of the workers of this sector.
 As it is very significant issue of the country so intellectuals should watch about it. They have reflected on it how the problem can eliminate on this sector.
Working environment and Law in Garments Industries in Bangladesh
There are some certain criteria in working condition. Every employer is bound to provide sound working environments for their employees according to different section of the factor is act 1965.  In working environment the following criteria's should be provide by the environment for employees of his/her organization. This are-
Health and Hygiene
Cleanliness *
Disposal of wastages and effluents**
Ventilation and temperature**
Dust and fume**
Artificial humidification***
Over crowding***
Lighting**
Drinking water**
Latrines and urinals**
Spittoons***
 Safety
Precautions Incase of fire**
Fencing of machinery***
Working on or near machinery in motion***
Employment of children's on dangerous machines***
Striking gear and devices for cutting of power***
Self acting machines***
Causing of new machineries**
Prohibition of employment of women and children near cotton openers***
Revolving machinery**
Floors stairs and means of access.*
Excessive weights.*
Production of eyes.*
Welfare
Washing facilities. *
Fast aid appliances. **
Shelters. **
Canteens.*
Rooms for children's. **
Working hours
Weekly hours. ***
Weekly holiday. **
Compensatory weekly holiday. ***
Daily hours. ***
Intervals for rest or meals.*
Spread over. ***
Night shift. ***
Prohibition of overlapping shift. **
Extra allowance for over time. **
Restriction on double employment.
Employment of young person
Prohibition of employment of children. ***
Certificate of fitness. ***
Working hours for children's. ***
Register of child workers. ***
Power to require medical examination. ***
Leave and holidays with wages
Annual leave with wages. ***
Festival holidays. *
Casual leave and seek leave.*
Maternity leave. ***
Wages during leave or holiday periods. ***
Payment in advance in certain case. **
 Miscellaneous 
Penalties.
Accident offences by workers.
Those are the specific criteria which are mention in the factories act 1965. Each and every section of the law is not mentioned and describe here due to the shortage of space and those are not subject related. Those laws must be followed by the employer of garments worker.
Garments industry in Bangladesh
Bangladesh earns nearly $7 billion a year by exporting textile products, mainly to Europe and the United States. This is about 70 percent of total export earnings of the country. The RMG industry has around 4,000 units across the country. It employs around 2.5 million workers, 90 percent of whom are poor women. Whenever the country is criticized for its high level of corruption and confrontational politics, its garment industry is held up as a success story.
For Bangladesh, the ready-made garment export industry has been the proverbial goose that lays the golden eggs for over fifteen years now.  The sector now dominates the modern economy in export earnings, secondary impact and employment generated.  The events in 1998 serve to highlight the vulnerability of this industry to both internal and external shocks on the demand and supply side.  Given the dominance of the sector in the overall modern economy of Bangladesh, this vulnerability should be a matter of some concern to the policymakers in Bangladesh. Although in gross terms the sector's contributions to the country's export earnings is around 74 percent, in net terms the share would be much less partially because the backward linkages in textile have been slow to develop.  The dependence on a single sector, no matter how resilient or sturdy that sector is, is a matter of policy concern.  We believe the policymakers in Bangladesh should work to reduce this dependence by moving quickly to develop the other export industries using the lessons learned from the success of apparel exports.  Support for the apparel sector should not be reduced.  In fact, another way to reduce the vulnerability is to diversify the product and the market mix.  It is heartening to observe that the knit products are rapidly gaining share in overall garment exports as these products are sold i
Preliminary data and informal evidence indicate that this sector seems to have weathered the devastating floods relatively well.  The industry is one hundred percent export-oriented and therefore insulated from domestic demand shocks; however, it remains vulnerable to domestic supply shocks and the smooth functioning of the banking, transportation and other forward and backward linkage sectors of the economy.  The Dhaka-Chittagong road remains the main transportation link connecting the production units, mostly situated in and around Dhaka and the port in Chittagong, where the raw material and the finished products are shipped in and out.  Despite increased dependence on air transportation, trucks remain the main vehicles for transporting raw materials and finished products for Bangladesh garment exports.  The floods disrupted     the       normal flow .
Eventually, this road link was completely severed for several days when large sections of the road went under water for a few weeks during the latter phase of the floods.  This delinking of the road connection between Dhaka and the port in Chittagong was as serious a threat as one can imagine for the garment exporters.  The industry responded by calling upon the Bangladesh navy to help with trawlers and renting a plane from Thai Air that was used to directly fly garment consignments from the Dhaka airport to the Chittagong airport several times a day.
List of Bangladesh Garment Manufacturers and Exporters:
=> AFTEX LIMITED
=> AGAMI APPARELS LTD.
=> AGAMI FASHIONS LIMITED
=> AGRANI SWEATERS LTD.
=> AG'S APPARELS LTD
=> AHMED FASHIONS
=> AHMEDIA GARMENTS (PTE) LTD.
=> AHSAN FASHIONS LTD.
=> AHSAN KNITTING LTD.
=> AIRTEES APPARELS LTD.
=> A ONE DRESSMAKERS LTD.
=> A PLUS INDUSTRIES LTD.
=> A.B. FASHIO WEAR LTD.
=> A.B. SIDDIQUEE APPARELS LTD.
=> A.B.C. ATTIRE LTD.
=> A.B.M APPARELS LTD.
=> A.B.M. FASHIONS LTD.
=> A.B.S. GARMENTS LTD.
=> A.D. ENTERPRISE (GARMENTS DIVISION)
=> A.F.M. SWEATERS LTD.
=> A.G. DRESSES LIMITED.
=> A.H. GARMENTS LTD.
=> A.J. SUPER GARMENTS LTD.
=> A.K. KHAN & CO. LTD. (GARMENTS DIV)
=> A.K.B. FASHIONWEAR (PVT) LTD.
=> A.K.J. FASHIONS FABRICS LTD.
=> A.K.M. KNIT WEAR LTD.
=> A.M. DESIGN LTD.
=> A.M. SWEATERS LTD.
=> A.M.C. GARMENTS LTD.
=> A.M.K. APPARELS LTD.
=> A.N. GARMENTS LTD
=> A.N. SWEATERS LTD.
=> A.Q.M. APPARELS (PVT) LTD.
=> A.R. APPARELS LTD.
=> A.R. FASHIONS LTD.
=> A.R. KHAN SIZING & FABRICS LTD.
=> A.R.A. GARMENTS & TEXTILES LTD.
=> A.R.B. KNIT WEAR LTD
=> A.S FASHION LTD.
Contributions of Garments industry in Bangladesh: 
Garments Industry occupies a unique position in the Bangladesh economy. It is the largest exporting industry in Bangladesh, which experienced phenomenal growth during last two decades. By taking advantage of an insulated market under the provision of Multi   Fibre Agreement (MFA) of GATT, it attained a high profile in terms of foreign exchange earnings, exports, industrialization and contribution to GDP within a short span of time.The industry plays a key role in employment generation and in the provision of income to the poor.Nearly two million workers one directly and more than ten million inhabitants are indirectly associated with the industry (Ahmed and Hossain, 2006). The sector has also played a significant role in the socio-economic development of the country. In such a context, the trend and growth of garments export and its contribution to total exports and GDP has been examined the following table shows the position.
Growth and Trend of Garments Exports, and contribution to GDP
                                                                                                    (Amounts in Million USD)
| | | | | |
| --- | --- | --- | --- | --- |
| Year | Garment Export (Min USD | Total Export (Min USD) | Share to total export in % | Share to GDP in % |
| 1984-85 | 116 – | 934 – | 12.42 – |     – |
| 1989-90 | 624 (40) | 1924 (16) | 32.43 (21) |        – |
| 1994-95 | 2228 (29) | 3473 (13 | 64.15 (15 | 5.87 – |
| 1999-00 | 4349 (14) | 5752 (11) | 75.61 (3 | 9.23 (9) |
| 2004-05 | 6418 (8) | 8655 (9) | 74.15 (-1 | 10.63 (3) |
| 2005-06 | 7901 (23) | 10526 (22) | 75.06 (1) | 12.64 (2) |
 Source: Economic Review of Bangladesh, BGMEA and Computation made by author. Figures in parentheses indicate compound growth rates (CGR) for the respective periods.
It is revealed from the Table 03 that the value of garment exports, share of garments export to total exports and contribution to GDP have been  increased significantly during the period from 1984-85 to 2005-06. The total garments export in 2005-06 is more than 68 times compared to garments exports in1984-85 whereas total country's export for the same period has increased by 11 times. In terms of GDP, contribution of garments export is significant; it reaches 12.64 percent of GDP in 2005-06 which was only 5.87 percent in 1989-90. It is a clear indication of the contribution to the overall economy. It also plays a pivotal role to promote the development of linkage small scale industries. For instance, manufacturing of intermediate product such as dyeing, printing, zippers, labels has began to take a foothold on limited scale and is expected to grow significantly.Moreover it has helped the business of basling, insurance, shipping,hotel, tourism and transportation. The sector also has created jobs for about two million people of which 70 percent are women who mostly come from rural areas.The sector opened up employment opportunities for many more individuals through direct and indirect economic activities,which eventually helps the country's social development,woman empowerment and  poverty alleviation.In such a way the economy of Bangladesh is getting favorably contribution from this industry.