Apple has announced that residents of Arizona will be able to utilize Apple Wallet to use their iPhones and Apple Watches as their driver's licenses and state IDs. Apple has previously announced that they wanted to connect smartphones with identity for everyday life and travel, and this is the first state in the US to accept digital versions. In a statement, Jennifer Bailey, Apple's vice president of Apple Pay and Apple Wallet, said, "We're thrilled to bring the first driver's license and state ID in Wallet to Arizona today, and provide Arizonans with an easy, secure, and private way to present their ID when traveling, through just a tap of their iPhone or Apple Watch."
"We look forward to collaborating with many more states and the TSA [Transport Security Administration] to provide IDs in Wallet to users across the United States," said the company. The news comes after many states, including Utah, Georgia, and Maryland, signed up for Apple's proposal in September. More states are expected to join the program shortly, according to Apple, with Colorado, Hawaii, Mississippi, Ohio, and the territory of Puerto Rico all enabling Apple Wallet IDs and drivers' licenses.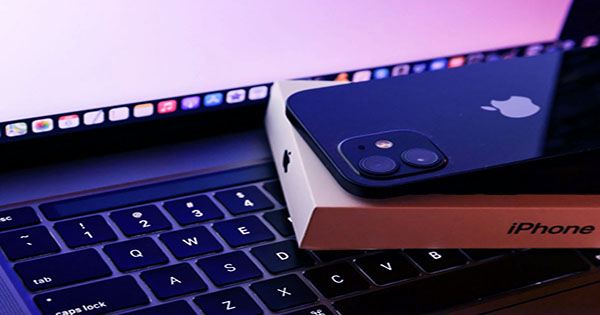 In order to test the new system, the TSA will now enable Wallet IDs to be used for travel at specified airports. Once the user has linked their ID to the phone, they can just tap it on the TSA identity scanner to see what the TSA is demanding. Users may also choose to share biometric data like as fingerprints and Face ID so that the phone does not need to be unlocked.
While this may appear to be a security risk, Apple claims that all interactions between the phone and the TSA system will be encrypted, and Find My iPhone will allow users to remotely lock the device in the event it is lost. Apple said today that it is collaborating with various states around the country to enable residents to connect their driver's license or state ID to Wallet on their iPhone and Apple Watch in a smooth and secure manner. Arizona and Georgia will be the first states to provide this new technology to its citizens, followed by Connecticut, Iowa, Kentucky, Maryland, Oklahoma, and Utah.
Customers will be allowed to use their driver's license or state ID in Wallet for the first time at specific airport security checkpoints and lanes in participating airports, according to the Transportation Security Administration (TSA). Wallet is a more secure and simple method for consumers to display their driver's licenses and state IDs on iPhone or Apple Watch, and it was built with privacy in mind. Jennifer Bailey, Apple's vice president of Apple Pay and Apple Wallet, stated, "The inclusion of driver's licenses and state IDs to Apple Wallet is a critical step in our ambition of replacing the physical wallet with a secure and easy-to-use mobile wallet."
"We're happy that the TSA and so many states have already jumped on board to help bring this to reality for passengers throughout the country using only their iPhone and Apple Watch, and we're currently in talks with many more states as we strive to make this available statewide in the future." TSA Administrator David Pekoske said, "This new and innovative mobile driver's license and state ID project with Apple and states around the country will provide a smoother airport security screening experience for travelers." "Through this program, TSA will be able to give an extra degree of convenience to travelers by allowing more possibilities for touchless TSA airport security screening."