They said it was believable to see, but we all joked about it. Eyes Polish residents are locking their windows this week for fear of a strange, unfamiliar creature that was hiding in the trees near their home.
The animal tried to react by trying to control and contained the mysterious animal but there was actually a croissant stuck in the tree after discovering the objectionable animal. Surprisingly the dramatic truth story read something like an April fool's Day prank, but a Facebook post on animal control nonprofit, Krakow Animal Welfare Society, said the convener was not in favor of the joke. Concerned citizens in the Polish city of Krakow have been increasingly concerned about the potential threat posed by a strange, unknown creature that has been sitting in a tree outside their home for several days.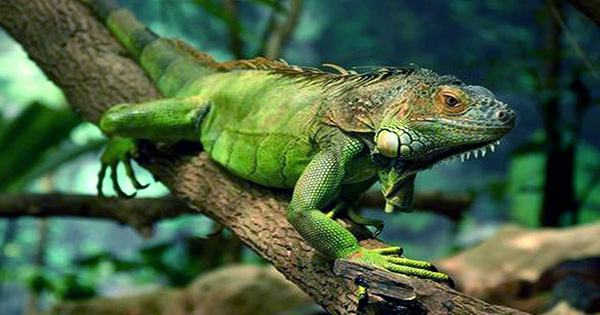 Considered a brown and possibly reptile, the caller suggested that it might be some kind of iguanas. Although Iguanas is a citizen of Poland, the animal welfare team thought it could be a runaway or abandoned pet (a runaway baby coral snake caused by a similar kerfuffle in Germany). Concerned about the misshapen Brown beast, however, the team arrived at the scene and tried to find the mystery tree beast, although it suspected that the fun juice of late April might still be from the icy iguana (which sometimes falls from the tree) or the estate. Critics of any shake looked, but they found nothing.
Undeterred, they went to see the woman who had called the issue to find out more about her existence. Eventually, they reached the tree in question, where it became clear that the animal was no iguana. It was not a giant chrysalis from Cretaceous or a small, flaky, arboreal primate, but a French pastry stuck in the tree.
Unable to resurrect the lifeless crocodile, the reactionaries laughed at the ridiculous decision to chase the wild goose. On Facebook, they suggest that the pastry probably thrown for the birds or somehow fell out of the window. As a defense of the collar, a vertical position is an unusual pose for a crochet and if you look at yourself a bit, it looks a bit like a dried reptile (or for Great British Bake Off fans, a snail under a mushroom). The discovery of baked iguana (mistakenly called a lagoon by the collar, when they forgot the Polish word for iguana "lagoon") even inspired Rynn Rysuje own fan art, which was shared on the Krakow Animal Welfare Society's Facebook page.