Artificial intelligence has invaded a variety of businesses, with the restaurant industry being one of the most recent to do so, owing to the global pandemic and the necessity to convert to online ordering. That demand is only increasing. In 2021, 60% of Americans purchased takeout or delivery at least once every week, with 31% using a third-party delivery service. The global restaurant management software industry is expected to increase about 15% annually to $6.95 billion by 2025, according to Market Study Report.
However, we've all had the experience of receiving a food delivery just to discover that the order was incorrect. Agot AI is developing computer vision technology with machine learning, with an initial focus on the quick-serve restaurant (QSR) market, in order to eliminate such blunders. Evan DeSantola and Alex Litzenberger started the company three years ago to address the operations perspective in restaurant technology, reward employee success, and improve customer pleasure.
Its solution verifies order accuracy in real time for online ordering and alerts personnel if an order has to be corrected, such as if cheese or ketchup were forgotten. Since announcing its technology, Agot has partnered with a number of significant food service companies to deploy it, including Yum! Brands, with whom Agot is piloting the technology in roughly 20 restaurants (with intentions to expand to 100 locations if the test is successful), according to CEO DeSantola.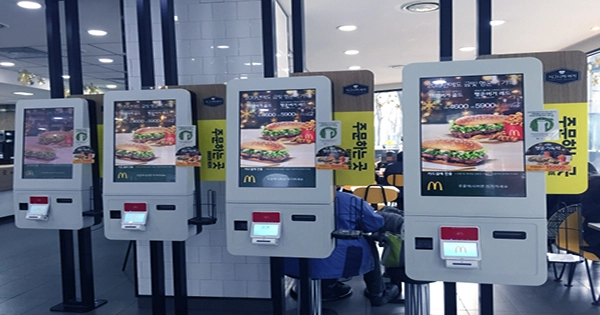 Yum! Brands' chief strategy officer, Gavin Felder, said in a statement that the company is "always looking for innovative ways to leverage technology to empower our team members, and improve both their experience and the customer experience in our restaurants," and that the pilot program's early results "indicate a promising potential to deliver more accurate orders to our customers across all the channels we serve." Yum! Brands is not just a customer, but also an investor in Agot AI, having joined Conti Ventures, the venture arm of strategic investor Continental Grain Co., Kitchen Fund, and Grit Ventures in a $12 million fundraising round. This takes the total amount raised by the firm to $16 million.
Agot plans to use its additional funds in expanding its engineering staff, landing more pilot programs with QSR companies, and adding new features to help restaurants improve their overall experience, both at the drive-thru and at the counter. The company has demonstrated operational capability in small and medium-sized proof-of-concept deployments and is now prepared to scale its technologies to broader markets and audiences.
Mike Regan, Agot's chief business officer, said he was previously an investor when he met DeSantola and recognized how huge of an opportunity order accuracy was and how Agot was approaching it holistically, calling the company's ambition "nothing short of transformational." While certain restaurant management pioneers, such as Toast, have emerged in the last two years, other entrepreneurs have seen the need in the sector and have not only developed their own strategy, but have also attracted venture financing.
Lunchbox, Deliverect, Orda, Zak, Sunday, and Margin Edge, for example, have all announced fresh rounds in the last few months, indicating that there is plenty of money to go around as eateries figure out how to fast adjust to the new ordering standard. The restaurant market is "tight" right now, according to Regan, but Agot is "far beyond where a three-year startup should be in terms of success" and is on track to take over the bulk of the QSR business in the next few years.
According to DeSantola, the fresh financing will "move Agot to the next stage of our business." "We've had early pilot success and are enthusiastic to scale across our current and new enterprise partners," he added. "We plan to use the funds to grow our array of solutions, including customer pace and analytics, operations analytics, and drive-thru technology," says the company.