One of Iran's tourist attractions, linked to the Qajar period and belonging to 80 years ago, the Time Museum in Tehran is one of the buildings that still stand in Tehran, shines like a diamond in the north of the capital of Iran and is now called the Museum of Time by exhibiting old and antique watches. Zaferanieh Street, Valiasr Street, Teheran, Iran, is the exact location of the Time Museum. Interestingly, one of the most beautiful and finest palaces for tourists to spend their leisure time in Teheran is the museum. It is, however, one of the museums with a special theme in Tehran, which started its work 16 years ago and is regarded as the first Iranian Museum of Time. The museum's architecture and design are very fascinating. The Time Museum building is approximately 80 years old. An aesthetician named Hossein Khodadad, however, bought this museum's building in 1967. He wanted to turn this building into a museum as he was profoundly devoted to artworks. The perfection of this museum has been completely achieved by the many architectural changes since then. The evolution of time measurement has been there for all to visit and enjoy since ancient times.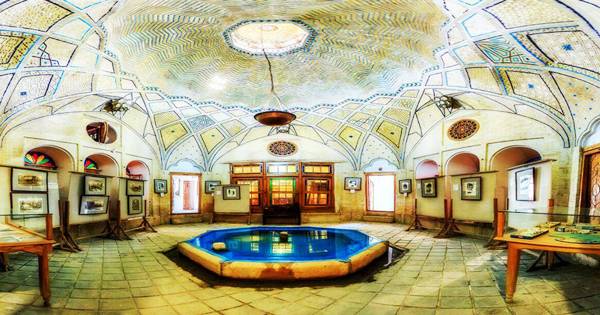 Inside view of Time Museum
For three factors, the Time Museum has drawn the interest of the public. First, the elements that exist in the Museum of Time building, second, the greenery and beauty of the Museum of Time Garden, and third, the architecture and decoration of this building, such as the stylization of this museum, took just 12 years, distinguishing the Museum of Time from other ancient buildings in Tehran. Primary watch replicas such as sundials, water, sand, and fuel-based forms were displayed in the lush outdoor section of the museum, where visitors can closely interact with them and get acquainted with their shapes and functions. Since the 17th century, the museum itself has exhibited all manner of clocks. The first floor is explicitly reserved for mechanical, pendulum, torsion, clock ships, and other clock types. These clocks' outward presence clearly indicates that our ancestors cared for their decorations. In addition, there are also numerous calendars compiled since ancient times. In addition, on the second floor of this museum are watches and pocket clocks. In this museum, too, there are documents related to the subject of time, mechanical clocks and other kinds of clocks in the museum, the clocks of famous people such as Naser Aldin Shah, Professor Hesabi. Outside in the kitchen, there is also a café that sells delicious drinks and snacks or breakfasts.