In Europe, more money for informal job-matching: Zenjob, a marketplace platform that connects students and others looking for part-time jobs in industries such as retail, logistics, and hospitality with employers looking for temporary workers, has raised $50 million in a Series D round of funding. The Berlin-based business raised a $30 million Series C round just over two years ago.
Zenjob, like a number of other "modern employment agencies," hires temps directly and handles the accompanying admin (such as pay and back-office operations) to make their experience even easier. Another enticement is a promise to pay half of a temp worker's wage within 72 hours of a completed shift, potentially speeding up remittance compared to a typical agency. Employers, on the other hand, sign a contract with Zenjob and can then book temporary workers as needed, for both short and long-term assignments.
Zenjob claims to work with "some of the biggest" names in the delivery, retail, logistics, e-commerce, hotel, and service industries, but refuses to name them. More than 2,500 enterprises in its two major European regions have joined up for its platform to hire temps on demand, with 40,000+ individuals utilizing the site each month to schedule side gigs, according to the company.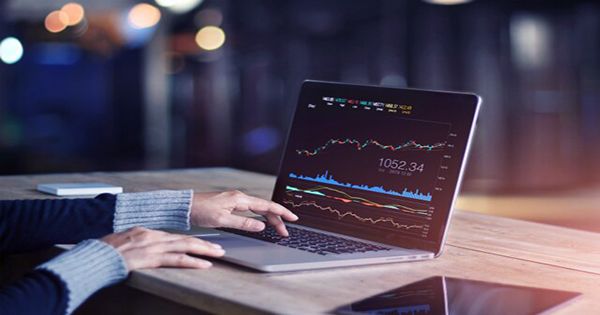 According to the startup, which was formed in 2015, it has matched over 1 million jobs in Germany and the Netherlands to date. Aragon is leading the Series D round, which includes all of Zenjob's current investors, including Acton Capital, Atlantic Labs, Forestay, and Axa Venture Partners.
The new funding will be used to expand throughout Europe, including the United Kingdom, where it plans to launch this summer, as well as product development, including new data-based automation features that the company claims are in the works to meet the needs of its growing customer base, such as supporting new "white collar" job categories. "This year, we're launching Zenjob in the United Kingdom, and we're continuing to invest in new European markets." "We are also expanding our operations in Germany and the Netherlands," it says, adding, "We are expanding our tech staff and will actively invest in our platform's scaling and new automated features."
"Due to high demand, we will extend our knowledge work and office job offerings." Zenjob competes with a rising number of tech-focused job matching sites, including Jobandtalent in Spain, CornerJob in the United Kingdom, and Job Today in Luxembourg, to name a few.
Platform for gigs Uber has been eyeing the market as well, releasing a Work Hub for U.K. drivers in 2020, as demand for car hailing fell due to pandemic lockdowns, and a shift finder app, named Uber Works, in the United States in 2019. In the European Union, new regulations aimed at combating bogus self-employment on gig platforms — via a pan-EU legal framework that will set out minimum standards for platform workers — could boost demand for agency-style temp staffing platforms by channeling demand for on-demand labor through staffing intermediaries that do directly employ them, allowing gig platforms to avoid hiring thousands of delivery and other casual workers.
When it comes to the employment market, job matching, and platforms, Zenjob believes that technology will be the most significant distinction. "When it comes to employing technology to manage the chores that make staffing and job search difficult and slow," it adds, "we've only scratched the surface." "As a result, we place a high priority on the internal technological growth of our platform and all necessary processes." We presently have about 75% of our processes totally automated, and our goal is to reach 95% in the near future.
"Our strategy works because our tech focus allows us to provide our clients with a very fast service with high-quality staff (due to the high degree of automation)." And, because the other half of our business is solely devoted on giving the finest experience and advantages to our talents, we can offer high fulfillment rates and dependable staff. We pay above market rates for the work we offer, and we care deeply about the experience and pleasure of the over 40,000 people who use our app to book jobs at any time of day."
Zenjob also claims that there is significant untapped potential, citing Germany as an example, where 95 percent or more of staffing is still done primarily offline. "As a result, we compete with huge firms who use a fairly traditional approach to job matching and employment," it adds. "We use a completely digital approach, and we're continually looking for ways to improve the benefits we can provide to customers who book tasks with us:" Payments are made quickly, and jobs can be booked at any time."