Vitamin C
Definition
Vitamin C is a water-soluble vitamin important for healthy skin, teeth, bones, and blood vessels. It is found especially in citrus fruits, tomatoes, potatoes, and green leafy vegetables. It is also called ascorbic acid and its chemical formula is C6H8O6. A deficiency of vitamin C in the diet causes scurvy. Vitamin C is an essential nutrient involved in the repair of tissue.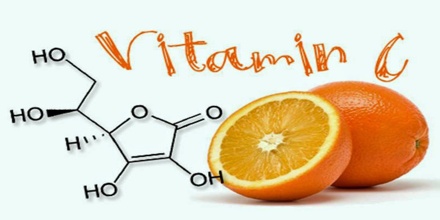 Vitamin C (Ascorbic acid) also promotes the healing of cuts, abrasions and wounds; helps fight infections; inhibits conversion of irritants in smog, tobacco smoke, and certain foods into cancer-causing substances; appears to lessen the risk of developing high blood pressure and heart disease; helps regulate cholesterol levels.
It was discovered in 1912, isolated in 1928, and first made in 1933. It is on the World Health Organization's List of Essential Medicines, the most effective and safe medicines needed in a health system. Vitamin C is available as a generic medication and over the counter. In some countries, ascorbic acid may be added to foods such as breakfast cereal.
Sources and Working of Vitamin C
Vitamin C is found in a wide variety of fruit and vegetables. Good sources are including:
Oranges and orange juice
Red and green peppers
Strawberries
Blackcurrants
Broccoli
Brussels sprouts
Potatoes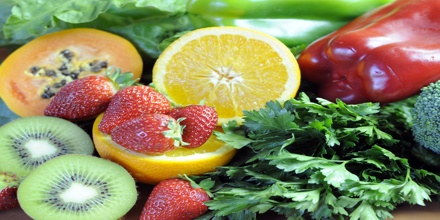 Vitamin C helps to repair and regenerate tissues, protect against heart disease, aid in the absorption of iron, prevent scurvy, and decrease total and LDL ("bad") cholesterol and triglycerides. Research indicates that vitamin C may help protect against a variety of cancers by combating free radicals, and helping neutralize the effects of nitrites, preservatives found in some packaged foods that may raise the risk of certain forms of cancer. Supplemental vitamin C may also lessen the duration and symptoms of a common cold, help delay or prevent cataracts, and support healthy immune function.
How Much Vitamin C We Need?
The safe upper limit for vitamin C is 2,000 milligrams a day, and there is a great track record with strong evidence that taking 500 milligrams daily is safe. While a cup of orange juice or a half-cup of red pepper would be enough to meet our RDA for Vitamin C, here are all the foods and beverages we had need to consume to reach 500 milligrams (mg):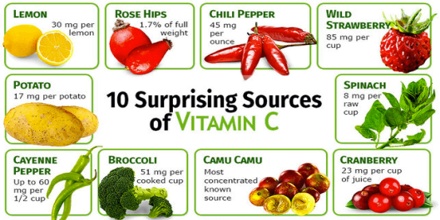 Cantaloupe, 1 cup (8 ounces): 59mg
Orange juice, 1 cup: 97mg
Broccoli, cooked, 1 cup: 74mg
Red cabbage, 1/2 cup: 40mg
Green pepper, 1/2 cup, 60mg
Red pepper, 1/2 cup, 95mg
Kiwi, 1 medium: 70mg
Tomato juice, 1 cup: 45mg.
Benefits and Side Effects of Vitamin C
Vitamin C is often supplemented to reduce the symptoms of the common cold. It is unable to reduce the frequency of colds in a healthy population. Supplemental vitamin C is able to reduce the duration of a cold by 8-14% in any population, when it is taken as a daily preventative measure, or at the beginning of a cold.
Vitamin C is one of many antioxidants that can protect against damage caused by harmful molecules called free radicals, as well as toxic chemicals and pollutants like cigarette smoke. Free radicals can build up and contribute to the development of health conditions such as cancer, heart disease, and arthritis. Vitamin C is easily absorbed both in food and in pill form, and it can enhance the absorption of iron when the two are eaten together.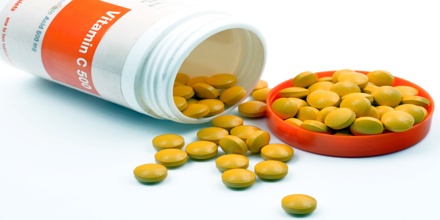 Vitamin C might raise blood sugar. In older women with diabetes, vitamin C in amounts greater than 300 mg per day increases the risk of death from heart disease. Taking less than 1,000mg of vitamin C supplements a day is unlikely to cause any harm.
In some people, vitamin C might cause nausea, vomiting, heartburn, stomach cramps, headache, and other side effects. The chance of getting these side effects increases the more vitamin C people take. Amounts higher than 2000 mg daily are POSSIBLY UNSAFE and may cause a lot of side effects, including kidney stones and severe diarrhea. In people who have had a kidney stone, amounts greater than 1000 mg daily greatly increase the risk of kidney stone recurrence.
Vitamin C content of a food sample such as fruit juice can be calculated by measuring the volume of the sample required to decolorize a solution of dichlorophenolindophenol (DCPIP) and then calibrating the results by comparison with a known concentration of vitamin C.
Reference: drweil.com, nhs.uk, examine.com, webmd.com, dictionary.com, wikipedia.