Virgin Galactic has successfully launched its first passenger into space, along with its billionaire founder Richard Branson. The event, held at Spaceport America in New Mexico, was a field day for the press and staff, culminating in a very early morning Khalid set and Branson and crew hero walk. On his return, Branson said, "Imagine a world where there are equal opportunities for people of all ages, backgrounds, places, genders, and ethnic groups."
"Welcome to the beginning of a new space age!" The comment is a bit premature, of course – that world is still a bit far away, but it is true that this aircraft marks a historic moment in the newborn space tourism industry. Currently, retirees are still an elite class, but the events of the day indicate that we are closer to seeing that change than ever before. After the incredibly first start of the day (leaving the shuttle on the spaceport from nearby Las Cruise at 2:45 a.m.), the festivities began late in true space launch style.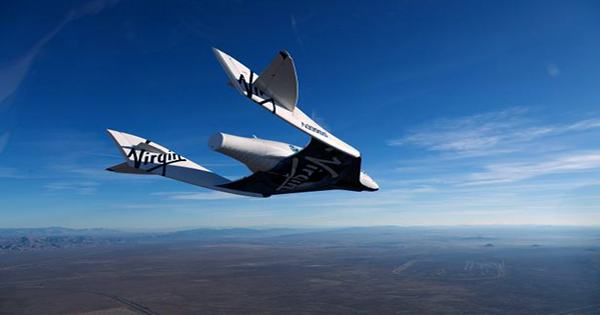 Overnight torrential rains prevented the team from spinning the spacecraft, which would not believe or get wet. Nothing related to speed and temperature is left as an opportunity – like ice is made from chassis water or from water. Soon the sun rose and the crowd gathered: VIPs, staff, a bunch of local students, and Branson's own guest list (about a hundred and fifty). Elon Musk showed up side by side, perhaps to accompany his fellow traveler, to congratulate the billionaire.
At 8:30 a.m. local time, the engines were launched at VMS Prack, a VSS Unity-carrying "mothership", a Robert-powered spacecraft carrying passengers from the Virgin Galactic, including Branson, Beth Musa (his second plane), Sirisha Bandla, and Colin Bennett. Eve was suddenly on the wheel at 8:40, when she climbed about 36,000 feet and began to wait on the ground.
The Unity Kitty detached rocket-propelled grenade started at about 9:24 and reached the Mach 3, and two minutes later reached an altitude of about 282,000 feet – about 53 miles as planned.