When researchers in Antarctica started investigating 500 meters (1,640 feet) beneath the surface of the ice a few kilometers off the Ross Ice Shelf and uncovered a secret underwater environment, they accidently crashed an amphipod party. As their probe dived into an Antarctic river, one of many that lie under the continent's ice giants, the team of researchers from Te Herenga Waka — Victoria University of Wellington, NIWA, and GNS were greeted by swarms of little, shrimp-like organisms.
The newly found underwater environment is part of a long-known network of underground freshwater lakes and rivers (some of which are home to fossil sea water). However, because this area is so difficult to access, this was the first time it could be properly examined, and peering into the secret depths proved to be quite the adventure. Professor Craig Stevens, an NIWA Physical Oceanographer, remarked, "We've done tests in other regions of the ice shelf and believed we had a grasp on things, but this time major surprises were brought up." "At first, we believed the camera was broken, but when the focus improved, we spotted a swarm of arthropods around 5 millimeters [0.2 inches] in size."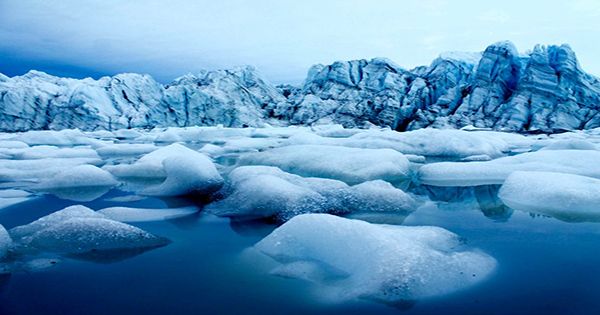 As they burst into view, footage shows swarms of shrimp-like creatures (albeit, rather blurrily). They're amphipods, a kind of arthropod that includes lobsters, crabs, and mites. While Stevens told IFLScience that the people in the picture are "not likely to be new to science," there are some fascinating questions regarding their existence that need to be solved. "What's fascinating is where their food comes from and why their presence fluctuated so much throughout the 10 days we monitored," he added. In terms of what these transitory populations are eating, the team is using e-DNA analysis on water from the location to hunt for hints as to what nutrients are keeping them alive.
"We were jumping up and down," Stevens recalled, "because seeing all those species swimming around our equipment shows there's certainly a significant ecology there." "We took some water samples back to the lab to examine the DNA and other features of the water to understand what makes it special, since we saw something not seen in other nearby systems." While the finding of the underwater ecosystem was unexpected, it is not unique in that there are many comparable ecosystems on Earth that we are already aware of, even if they are difficult to reach. The team's thirst for investigation deep under the Antarctic ice appears to have been whetted by the secret ecosystem's unexpected partygoers.
"Being the first to see and experience this river was like entering a secret universe." "There's a little valley snaking down to the coast on the ice shelf surface," said Dr Huw Horgan, Associate Professor of geophysical glaciology at the Antarctic Research Centre at Te Herenga Waka and project leader, who was also the first to spot the estuary where the hidden ecosystem was discovered. "Below here, hundreds of meters above, there is a cathedral-like cavern alive with life." All of this is concealed behind a massive ice shelf. It was a thrilling journey since it provided an once-in-a-lifetime opportunity to examine this sort of habitat. We've left sensors behind that should supply data for many years."