A talk was delivered to encourage girls interested in science, and more particularly space exploration, by one of NASA's first female astronauts. She has a compelling story to tell, but it is ironic that Susan Kilrain is telling it in a place where women were only first given the right to drive four years ago. Susan Kilrain returned the shuttle safely following a potentially hazardous fuel cell failure.
At a time when many questioned whether NASA would ever send a woman into space, Kilrain told her family as a young child that she wished to be an astronaut. Twenty-one years after John Glenn's journey, Sally Ride became the first American woman to fly into space. Kilrain's gender was still a significant barrier in the mid-80s when she was searching for a way to realize her childhood dream, despite the fact that two women cosmonauts had flown before her.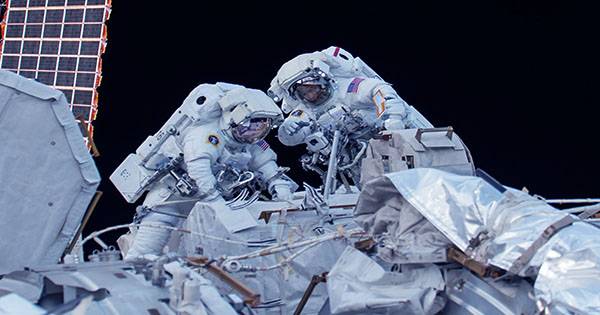 Kilrain, who has flown in space twice and even held the record for being the youngest person to operate a space shuttle, is the author of the upcoming book An Unlikely Astronaut and currently gives talks to encourage aspiring astronauts. Her most recent speech has garnered notice for its topic as well as the venue, King Abdullah University of Science and Technology (KAUST) in Saudi Arabia, one of the most conservative countries on the planet.
The lecture was delivered at KAUST Space Camp, a program designed to encourage 12- to 15-year-old students to major in STEM fields with an eye toward a career in space.
Kilrain joined NASA in 1994 after serving as a Navy aviator and earning a master's degree in aeronautical engineering. Even with Ride's precedent and his impeccable credentials, she claims that "there were many biases along the path." She continues, "I just determined the airplane does not know the gender of the individual sitting in the seat, though."
In terms of respect for female engineers, things have "changed dramatically" since then, but there is "still a little work to do," according to Kilrain.
KAUST has conducted some outstanding research, but as the premier institution in Saudi Arabia, it's standing abroad is impacted by the country's record on women's rights. The interviewer makes careful mention that Saudi Arabia is seeing an increase in the number of women in science and that 38 percent of KAUST students are female.
Both social and technical obstacles had to be surmounted by Kilrain (then known as Susan Still). The Challenger Shuttle's Fuel Cell #2 began acting up during her first trip into orbit, and if it wasn't shut down, it appeared as though it might blow up. There was no imminent threat because the other two fuel cells were operating, but the mission was halted out of concern for safety. Kilrain successfully landed the shuttle, and three months later he flew a replacement flight to complete the experiments planned for the first one. She was one of two ladies on the seven-person crew on both flights.
Kilrain's confident claim that "If I can do it, anyone can do it" didn't deter her; she had planned ahead. Science was a natural career choice for her because her father, a doctor, established the largest burn center in America. On the other hand, she was definitely accustomed to working in environments where males predominated because she had no sisters and eight brothers. That helped her when she recognized she would be an outsider during her time as a Navy fighter pilot.
Kilrain now sees her position as empowering kids to believe they can fulfill their potential, especially those who come from backgrounds where it's likely that others will tell them they can't. As a result of Kilrain and others who paved the way, many people will find the process simpler. Her oldest daughter was recently accepted as a Navy pilot.