Executive Summary
Strategic plan establishes what kinds of businesses the company will be in and its objective for each. Then within each business unit, more detailed plans are taken by the unit managing director. Without effective strategic plan a corporation can not be operated properly. Not only corporate planning but also division planning is important. If a division manager does not take effective plan to operate the organization activities so that the business will suffer in the long run that's mean the business unit will not be profitable and if a business unit fail to fulfill the objective, the corporation will be affected in total. Basically we have discussed strategic planning, implementation and control of Bashundhara Group on this term paper.
Introduction
As a company we  will need a good strategic marketing plan. Through strategic planning, the company deciding what it wants to do with each business unit. Marketing Planning involves deciding on marketing strategies that will help the company attain its overall strategic objectives. A detailed marketing plan is needed for each business, product, or brand. A company can go forward and increase market growth rate through a effective
strategic marketing plan.
1. Objectives of the Report

The main objective of the term paper is how the company operate there corporate activities as well as unit planning, product planning, marketing planning and how the company implementing these plans and control.
2. Strategic Planning
Strategic Planning is the main driving system of a company, so it is very important to develop the strategic in perfectly.
3. Background of the Company
The Bashundhara Group of Companies started off as a real-estate venture known as "Bashundhara" under the aegis of the Group's first concern – the East-West Property Development (Pvt) Ltd. This project turned out to be very successful and had helped foster the growth of trust and confidence of the urban people in "Bashundhara". Dhaka's burgeoning population, combined with a conspicuously slow growth of housing – led to
the landmark success of Bashundhare.
Driven by the ramifications of this success, Bashundhara geared up to invest in new fields, including manufacturing and trading. More enterprises were established in the
early 1990s, covering diverse activities involving the production of cement, paper and pulp, tissue paper, steel, LPG bottling and distribution, and a trading company, among others. All these had happened in a span of less than 10 years. During this period, additional schemes on land development and real estate were launched and these focused more sharply on increasing responsiveness to client needs. At present, the Group employs over 3500 people. The Group's first publicly-traded company, the Meghna Cement Mills Limited.
The Group now has 14 major concerns located in different areas of the country. The most-recent addition to the Group is a multi-faceted shopping mall-cum-recreation centre called the Bashundhara City (BCDL). The BCDL is one further step in our longstanding effort to strengthen our links with the general public through the unique offering of commercial operations and recreation facilities under one roof. It houses theme parks, food courts, multi-screen cinemas, fitness centers, space for over 2800 shops, basement-level parking for over a thousand vehicles, skating and bowling rinks, a supermarket.
The Group has come a long way in reaching these goals by listening to client needs, learning real-time lessons from past projects, innovating and partnering. Through major investment undertakings, Bashundhara has meaningfully contributed to the economy's stability in financial and capital markets. Underlying all of the Group's activities are the common threads of change, flexibility, and fostering closer ties with the Government, the City Corporation and our clients. Most of its projects have been success stories – this fact alone is enough to justify a sense of confidence in the Group's future.
4. Mission & Vision
The era of information and communication technology has changed the world with a whisker and now communication has emerged as the key to trade and development. The rapid development of information and communication technology has turned the world into a global village. Moreover globalization and its all pervasive impacts on states and their economies have made life more competitive, complex and technology driven.
Proximity has turned meaningless as the world is now in the tip of a finger and economy the ultimate focus of a nation and national life. Inter-state trading dependence, investment potentials and free flow of information and raw materials have made the world thriving
On the edge of competitiveness.
Now 'staying competitive' is the key to survival in today's world of business where quality rules and standard products and services sneak in shedding physical boundaries. Now, the recent global recession and its impacts have shown yet another challenge and
the bitter side of the globalization.
But despite the global challenges and its impacts on local economy, Bashundhara Group has kept on its forward march with visionary goal, best use of its human resources and meticulous planning.
Varied range of products with ensured standard, quality services and most effective managerial efficiencies have made the company a market leader in the
respective sectors of its operation.
Keeping main focus on business expansion and growth in the most prospective sectors, the group is continuously taking up projects to make it the largest conglomerate in the business arena of Bangladesh despite fast-changing business trend and tricky situation.
Depending on the firm foundation and highly professional human resources, the Bashundhara Group is still making good use of its business potentials and also contributing to the development of the local corporate culture and making a significant contribution to the overall development of the country and its economy.
But despite intriguing growth and business expansion, the company's aims and objectives remain the same – to serve people with maximum satisfaction and keep on working for the greater welfare of the people and the country. Still each and every Bashundhara Group companies care for their clients as their obligation and customer satisfaction remains the key to their success.
Segmentation
Segmentation means dividing the market into distinctive groups of buyers on the basis of needs characteristics or behaviors of consumers. Segmentation can be done in four ways like –
1. Geographic segmentation
2. Demographic segmentation
3. psychographic segmentation
4. Behavioral segmentation
1. Target Market
'Bashundhara Group' consists of consumer and retailers who need to store communicate and complete the marketing process. From the many segments, we choose psychographic segmentation. Targeted segment consists-
upper class-heavy users(business tycoons, superstars, media people, ministers)
upper middle class- medium users ( business executives, doctors, lawyers,)
middle class-light/occasional users
As our laundry would be specialized, we will have a high price than the local laundries. So it's more affordable for the upper class and upper middle class people. More over specialized cleaning is more needed for these people as they want to live in luxurious life. Although we targeted upper class people in our plan, we will mainly focus on the upper class and upper middle class people. The customers are more concern about the quality and also they want a quick service. More over now a day people are getting busier, so they want home service.
2. Market Positioning:
Positioning is a perceptual location. It's where your product or service fits into the marketplace. Effective positioning puts you first in line in the minds of potential customers. The Positioning is a powerful tool that allows you to create an image. And image is the outward representation of being we want to be, doing what you want to do, and having what we want to have. Positioning ourselves can lead to personal fulfillment. All classes of people being customers of Bashundhara Group, the company offers their products to markets with quality and affordable price. The company wants to available their products because their competitor's products are available.
3. Marketing Mix:
Marketing mix is the set of controllable tactical marketing tools- product, price, place, and promotion, that the firm blends to produce.
The major marketing management decisions can be classified in one of the following four categories:
Product
Price
Place (distribution)
Promotion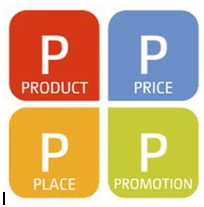 These variables are known as the Marketing Mix or the 4 P's of Marketing. They are the variables that marketing managers can control in order to best satisfy customers in the target market. The marketing mix is portrayed in the following diagram.
The firm attempts to generate a positive response in the target market by blending these four marketing mix variables in an optimal manner.
Product
The product is the physical product or service offered to the consumer. In the case of physical products, it also refers to any services or conveniences that are part of the offering.
Product decisions include aspects such as function, appearance, packaging, service, warranty, etc.
Price
Pricing decisions should take into account profit margins and the probable pricing response of competitors. Pricing includes not only the list price, but also discounts, financing, and other options such as leasing.
Place
Place (or placement) decisions are those associated with channels of distribution that serve as the means for getting the product to the target customers. The distribution system performs transactional, logistical, and facilitating functions. Distribution decisions include market coverage, channel member selection, logistics, and levels of service.
Promotion
Through promotional activities "Bashundhara Group" will communicate the merit of its services and persuade target customer to buy these. Clarity will try to follow integrated promotion mix for effectively promoting its services to maximize profit through customer satisfaction. Clarity will not integrate all the elements of promotion mix rather it will apply the most profitable elements of the promotion mix. These are described below
1) Sales Promotion- Bashundhara will run the following sales promotion strategies-
a) Gift Card
b) Discounted prices
c) Free service campaign
d) CRM (Customer relationship management)
e) Occasional Packages
2)      Advertising
3)      Direct Mail
4)      Personal Selling
Business strategic planning process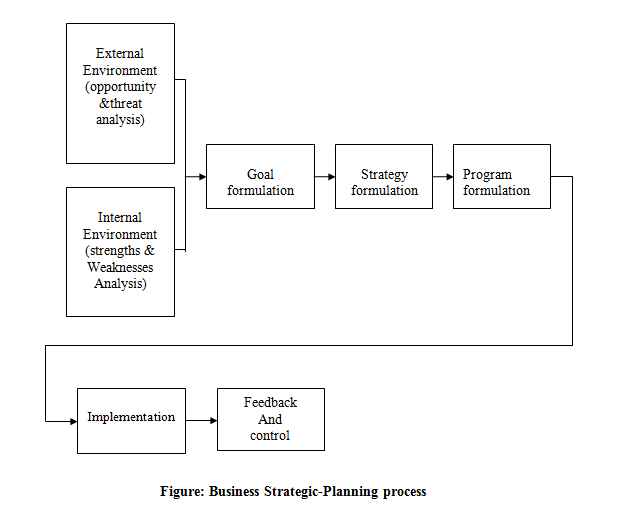 1. SWOT Analysis
This is top qualitative evaluation of the key factors affection the company. To know how will the company fairs and how interesting an investment would be, our analysis follow the market on a daily basis and you could benefit from their valuable expertise to maximize you knowledge.
            ExIn

O

T

S

So

Maxi maxi

ST

Maxi mini

W

WO

Mini maxi

WT

Mini mini
Strengths : It's very famous group in our country. So it has more strong sides. So the strong sides of the Company are shown below….
1. Huge amount of capital.
2. The management system is strong.
3. The employees are very qualified.
4. The workers are practical.
5. The products are acceptable and popular in our countries than other company's product.
6. Huge amount of properties.
Weaknesses:  Since it is reputed company so it has some weaknesses.
It has legal problems.
It has taxes problem.
Opportunity: It has huge amount of opportunity such as.
1. International and National  market segment opportunities.
2. Expansion opportunities.
3.Growth opportunities.
Threats: Though it is a reputed group of company, it has some threats such as competitors, Political instability, Bad weather, Increase raw material price and so on.
Findings of SWOT analysis
Through SWOT analysis, we try to find out strong and weak point of the company. Here we find out strong points more than weak point. The employees of the company are highly qualified. They enjoys work and do not want to avoid it. The employees of the company work hard to achieve the organizational goals through self accept the responsibility without any hesitation. Its market position is good comparing to others. The working condition of the company is comfortable.
2. Goal formulation
By following SWOT analysis the company improved the specific goals for the planning period this is called goal formulation. Managers use the term goals to describe objectives that are specific with respect magnitude and times.
1.      arranged hierarchically: Bashundhara group business unit's increased the rate of return on investment. This can be accomplished by increasing revenue and reducing expenses.
2.      Quantities objectives: Bashundhara group want to return on investment 15% last 2 year.
3.      Goals should be realistic: They fixed their goal on the business unit's opportunities strength not wishful thinking.
4.      Objectives must be consistent: It is not possible to maximize both sales and profits simultaneously.  
3. Strategic Formulation
Every company must have a strategic for achievingorganization goal such as Bashundhara have a strategic formulation. This corporation follows "overall cost leadership"
Overall cost leadership: It is means to reduce the cost of a product than other company.   So the Bashundhara group follow the overall cost leadership strategic because they reduce the product cost.
4. Program formulation
The corporation's business unit has developed its principal strategic. It must work out detailed supporting program. If the program is continue by the technological leadership then the company create values for the customer.
5. Feedback and Control
Every actionhas a result, so Bashundhara group has a result on their task. The Bashundhara group business planning is effective to earn the organizational goal. So the company's feedback is good. And the controlling system of the group is good.
6. Concept
Bashundhara Group follows the marketing concept as well as societal concept in their product.
SBUs Review
Products of Bashundhara paper mill ltd (BPML)
1. Writing & printing paper
·         white printing paper
·         white writing paper
2. Photocopy & stationary paper
·         multipurpose paper
·         decorative & special grade
3. Color printing paper
4. Mg poster paper
5. Packaging paper
Products of East West Property Development (Pvt) Ltd
1. Land Project
2. Apartment project
Products of Bashundhara LP Gas Ltd
1. Specification of LPG bottle
2. LPG Cylinder In operation
BCG Matrix
The Boston Consulting Group approach (BCG):
It is a process of evaluating a company's strategic business units in terms of their market growth rate and relative market share. The SBUs are Stars, Cash cows, Questions marks, Dogs.
Stars
In this position a company has high growth rate and strong market share. It needs huge amount of investment to keep their rapid growth. After above discussion we can say that the East West Property Development (PVT) Ltd. of Bashundhara Group is in the star position.
Cash cows
Bashundhara Paper Mills Ltd. is in the cash cow position because this company has low  growth rate and strong market share. This company needs less investment to keep their current position. They produce a lot of cash that the company uses to pay its bills and to support other SBUs that need investment.
Questions marks
Bashundhara City Development Ltd. is in the questions marks position because this company has high growth rate and weak market share. Sometimes this company converts into star position.
Dogs
Bashundhara Lp Gas Ltd. is in the dogs position because it has low growth rate and weak market share. It may generate enough cash to maintain themselves but do not promise to be large sources of cash.
Implementing & Control of Strategic Planning of Bashundhara Group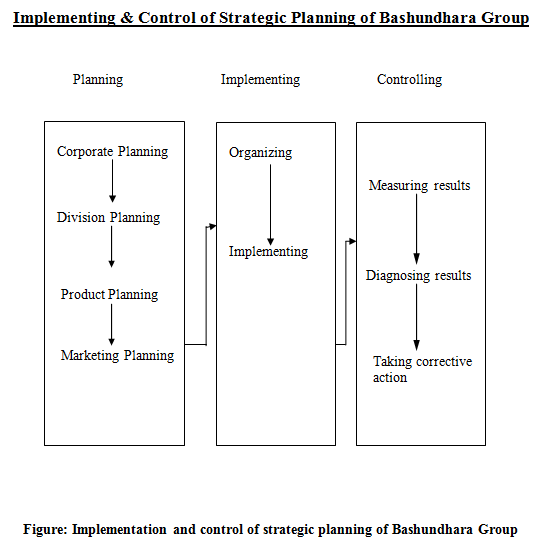 By preparing statements of mission, policy, strategy, and goals, headquarters establishes the framework within which the divisions and business units prepare their plan. This corporation gives a lot of freedom to their business units to set their own sales and profit goals and strategies.
Corporate headquarter undertakes four planning activities
Defining the corporate mission
Establishing strategic business units (SBUs)
Assigning resources to each SBU
Planning new business, downsizing, or terminating older business
The others planning of Bashundhara group are taken by the each division's managing directors.
1. Findings and Recommendation:
There is no doubt that Bashundhara Group is the reputed corporation in our country. The strategic planning situation is good in present, but it has some problems in this process. If the corporation can remove those problems then the corporation will be role model in the business sector of Bangladesh. The corporation has some problems in their legal sector. If the corporation improves their legal problems, they could create more popularity than previous.
2. Conclusion
Bashundhara Group is the biggest corporation in our country. From above discussion we can say that the corporation strategic plan is effective. Now-a-days it wants to capture foreign market by producing quality products. Bashundhara City wins "Superbrand".