Sicily, southern Italy, probably recorded the warmest temperature in Europe. The thermometer recorded a temperature of 48.8 ° C (119.8 ° F) near the town of Syracuse, local authorities said. The World Meteorological Organization, which is examining it, has yet to confirm its value. According to the WMO, on July 10, 1977, Athens recorded a record 48.0 C (118.4 ° F) in Europe.
The Società Meteorologica Italiana says the 48.8C temperature report is real. However, with potential records like this there is usually a process of verification before they are officially announced," Trevor Mitchell, a meteorologist at the UK MetDesk, told the Guardian. This Northern Hemisphere summer broke other high-temperature records. Death Valley reached 54.4 degrees Celsius (130 degrees Fahrenheit) on June 9, the official (but controversial) world record set in 1913.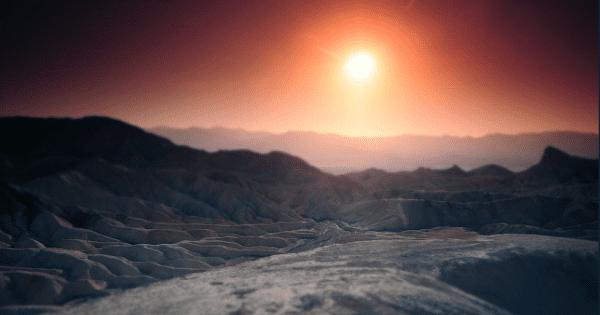 The entire North American continent has experienced severe heat waves over the past few months, resulting in the continent having the highest daily average and highest night temperatures, as well as many local and regional records. In June 2021, the temperature broke the record of 1238 days and 1,503 nights. A recent report found that these burning temperatures would be almost impossible without a man-made climate crisis. Extreme weather events will become more common unless bold action is taken.
The recent heatwave in Italy is due to an anticyclone – named Lucifer – moving away from Africa. An anticyclone is a place of high atmospheric pressure where the air is sinking. Lucifer predicted that the mainland would move north across Italy, raising temperatures further in cities, including the capital Rome.
Italy's health ministry has issued "red" warnings for extreme heat in several regions, and the number of cities facing the highest health risks is expected to rise from eight to 15 by Friday. The Mediterranean heatwave, which has seen some countries record their highest temperatures in decades, has caused wildfires to spread to southern Italy, with Sicily, Calabria, and Puglia being the hardest hit. 
Italian firefighters said Wednesday they were involved in more than 30,000 operations in Sicily and Calabria in 12 hours, fighting overnight to control thousands of acres of land. According to Italian media, the fire killed three people – two in Calabria and one in Sicily.