Main purpose of this report is to analysis Service Marketing of Private Commercial Bank, here focus on Mercantile Bank Limited, Rajshahi Branch. Other objectives are to measure the marketing activities and problem behind those activities. Report also find out service efficiency and find out latent demand of customer. Finally identify strength, weakness, threats and opportunity and observe future growth prospect based on Service Marketing.
Introduction
Service business, like other business, considers customers as kings and queens. Their competitive power in the industry, even their existence in the same depends on their acceptability to present and potential customers. Customers' acceptability to any company is the outcome of the ability of that company to provide the customers with superior value. Customers' value again depends on the level of perception of the service they have received. Whenever, after consumption of service, the perceive level of service customer receive, is perceive less than the expected level of service, the customers become this satisfy. When customers are this satisfy to the respective service providers they may either do nothing or may simply switch to any other service provider of that industry.
Commercial Banks are the most important functionary of financial system of a country. They play a dynamic role in the economic development of a nation through mobilization of savings and allocation of credit to productive sectors.  All the policies, programmers and strategies of a Bank must be formulated and implemented to satisfy the needs of the customers in the most efficient manner.
Service is any activities or benefit that one party can offer to another that is essentially intangible and does not result in the ownership of anything. Service is completely experience based, intangible, no storable and simultaneous. It is given in a specific location. Moreover it is different from products. Customer service includes the following and much more:
Products, Services, Employees etc.
Communicating effectively and if necessary instantly with customers at different levels on different matters.
Being close to customers physically or otherwise.
Processing customer order efficiently and instantly.
Delivering service as per schedule
Gaining confidence and trust of customers.
Keeping customers satisfaction.
Listening to customer complaints and taking action on them.
Finding out new requirements of customers and endeavoring to fulfill these requirements.
Mercantile Bank Limited is one of the reputed commercial private Bank of Bangladesh. There are 20 branches of Mercantile Bank Ltd. in Bangladesh and Rajshahi branch is one of the branches. It provides services to thousands of people of Rajshahi district with the activities of special investment as well as general banking, foreign exchange and loan & advance activities. It is necessary to find out the nature of the service facilities and the ways of improving customer services.
Importance of the study:
Marketing is the performance of the business activities that direct the flow of goods and service from producer to customer or user in order to satisfy customer and accomplish the firm objectives. In order to achieve the customer's satisfaction product must be available in the right from of the right firm in the right place and the number that will allow customer to obtain possession of the product.
Bank is the symbol of financial stability of a country. It is an institute which is responsible for safeguarding the financial stability of a country. In modern age the role of Banks is very wide as well as comprehensive. Mercantile Bank Limited contributes over all the fields like agriculture, small and middle industry. It take part Trade and commerce, Foreign exchange and foreign trade, poverty alleviation etc. and much more. In last year it can bring a significant change in different internal policies as well as introduce some new financial products. The new financial products are: 1) Life long pension scheme. 2) Consumer credit scheme. 3) Small loan scheme 4) Lease financing 5) doctor's credit scheme 6) Rural development scheme 7) Women Entrepreneur Development scheme 8) Special saving scheme for service holders etc. So it is very much important to find out the problem and prospects of customer services of Mercantile Bank Limited, Rajshahi Branch.
After knowing customer opinion about service and Bank performance of Mercantile Bank Limited, Rajshahi Branch will be capable to achieve customer satisfaction. Which problem we have find out from the SWOT analysis the corporate branch will take initiation to solve these problems and gives guideline to Rajshahi branch to be more profitable to ensure how to solve problem.
Objective of the study:
It is said that "where there is no objective there is no way to do something". What over, should be performed depending on any specific objective. This study is not out of the above concept. However the objectives depending on which the research study will be performed as follows:
To find out various activities/services rendered by the Mercantile Bank Limited.
To measure the marketing activities and problem behind those activities.
To know the opinion of the customers regarding the existing services of the Mercantile Bank Limited.
To find out service efficiency.
To find out latent demand of customer.
To identify strength, weakness, threats and opportunity and observe future growth prospect.
To observe future growth prospect.
Hypothesis:
H-1 :Ranking of factor that the choice of mercantile Bank Rajshahi by different bussiness man is different from the ranking of executive of MBL, Rajshahi Branch.
H-ll :Ranking of Factor factors that the choice of bank by service holder is different from the ranking of executive of MBL, Rajshahi Branch.
H-iii: Ranking of Factor factors that the choice of bank by other customer is different from the ranking of executive of MBL, Rajshahi Branch.
Data Collection Method and Procedure:
A questionnaire containing scenarios served as the data collection method the maximum data was collected from respondents in the Bank and observation method has conducted to determine whether the customers are with the service rend end by the Bank.
Preparing of Questionnaire:
A set of question is essential for colleting primary data from individual sources through interviewing that is why I have to prepare a questionnaire carefully.
I have use easy language to easily understand consumer.
The size of questionnaire in respect of number minimum as per as possible.
I have to avoid dual ward and leading question.
Technical question is also avoided.
Well design Questionnaire.
Considering the above terms condition I have prepared some open ended and close ended questionnaire for the clients to fulfill my research objectives.
Company profile
HISTORICAL BACKGROUND OF MERCANTILE BANK LIMITED
Mercantile Bank limited, a private commercial bank with head office at 61 Dilkusha C/A Dhaka, Bangaldesh started operation on 2nd June, 1999. The Bank has 20 braches spread all over the country. The special objective of bank was to exploring a new horizontal of banking and provides a wide range of quality products and service comparable with those available with any modern bank in the world. Its authorized capital was TK. 800 million and a paid up capital of TK. 245 million contributed by sponsors. 100 percent private sponsors own the total share of capital. The numbers of sponsors are 30.
BACKGROUND OF MBL, RAJSHAHI BRANCH:
Rajshahi Branch is the 7th branch of Mercantile Bank Limited. It located in Shaheb Bazar zero point, Which is central position of Rajshahi. The formal commerce minister and chairman of the Bank Mr. Abdul Jalil inaugurated this branch on the 1st February of 2000. and the activities of the branch has started from the next day. This branch has established to consider the business man banking needs including L/C.
Mercantile Bank Limited, Rajshahi Branch, Rajshahi has started it's    business from 1st February, 2000 as 7th branch of the Bank. Since inception of the branch, we had tried our best to expedite overall business in Rajshahi. From the very beginning of the branch, we have always looked forward for concur business with a diversified perspective. Meanwhile, our deposit increased up to TK. 5004.18 lac, advance up to 3565.97 lac, import up to 906.10 lac & profit up to 104.08 lac in the year 2006.
Substantial number of clients of deposit & loan account has also increased. We had also achieved all types of business targets that given by our Head Office for the last three years.
Mercantile Bank Limited, Rajshahi Branch Progress at a Glance:
| | | | |
| --- | --- | --- | --- |
| Particulars | 2004 | 2005 | 2006 |
| Income | 570.63 | 762.47 | 888.28 |
| Expenditure | 404.43 | 582.86 | 618.24 |
| Deposit | 3087.63 | 4036.20 | 5059.55 |
| Advance | 2861.76 | 3786.28 | 4637.81 |
CUSTOMERS SERVICE MIX OF MERCANTILE BANK LTD. RAJSHAHI BRANCH
Opening of Account:
By opening of an account a person/s becomes a customer of a bank. It is a legal contract between the bank and the customer. An account opening from is the contractual document. It is the legal basis of banker – customer relationship. The rules and regulations for opening of an account vary from customer to customer.
SCHEMES TAILORED FOR VARIOUS TYPES OF ACCOUNTS
Now a days, it is very risky for people to carrying cash in hand and keeping money in the house so, these people can be safe by keeping their in the bank. Mercantile bank mobilize deposit through the following accounts.
A) Demand deposit:
Current account is most suitable for private, individuals, traders' merchants, importer and Exporters mill and Factory owners etc. For opening of a current account minimum deposit of Tk. 1000 is required along with introductory reference. No interest is given the current account deposited money. One can enjoy maximum flexibility and convenience when he/ she open current account with MBL
This account offer-
Any number of transactions in a day.
Cheque book.
Statement of account at any desired frequency.
Phone banking.
Online banking
Saving account:
The saving account is primarily for small – scale savers the main objective of this account promotion of thrift. Hence there is restriction on with drawls in a month. Heavy withdrawals are permitted only against prior. Minimum amount of Tk. 500 is required as initial deposit. Frequent withdrawal not allowed. The role of interest is 6.5%.
STD Account (Short Term Deposit):
This kind of account is opened normally various big companies, organizations Government department etc. This account is operated like current account. If 7 days written notice is placed before the bank is gives interest at the rate 6.00% per minimum.
(B) Time Deposit:
Deposits are life blood of a commercial Bank. Since commercial bank deals with other people's money, without deposits there is no business for the commercial Bank. Accepting deposits is one of the main functions of MBL.
(C) Fixed Deposit Receipt:
Fixed deposits are the deposits in which an amount of cash is deposited in Bank for a fixed period specified in advance. These deposits are time deposits. Normally the money on a fixed deposit is not repayable before the maturity date of a fixed period. At the time of opening the deposit account, the banker issues a receipt acknowledging the receipt of money on deposit account. It is popularly known as FDR.
Monthly saving scheme:
Objectives:
To generate saving intension.
To make attraction small savory
Saving for terrible time
Opportunity for large profit
It is a best saving scheme for the small savers through savings of fixed amount of money every month. One can get a lucrative lump sum amount of money after five, eight or ten years. The installment size range is given below.
The final figure Table amount of monthly saving scheme project:
Monthly

Premium    Duration

250
500
1000
1500
2500
5000
5 Years
20625
41250
82500
123750
206250
412500
8 Years
40375
80750
161500
242250
403750
807500
10 Years
57500
115000
230000
345000
575000
115000
The  features of this scheme:
Move than one account is opened by one man.
Premium rate is given ten days in a month.
Loan is given agent savings.
Advance premium is taken.
Digun Bridhi Amanat Prakalpa:
It is highly yielding saving scheme money doubles in 6 years. TK. 1.00.000 becomes TK. 2.00.000 in 6 years.
The project summery as follows:
Double Benefit Deposit Scheme:
| | | | |
| --- | --- | --- | --- |
| Particulars | Deposit | Period | Benefit |
| Previous | 100000 | 7 years | 200000 |
| Presents | 100000 | 6 years | 200000 |
By depositing the amount of TK. 57,500 or any coefficient value of this amount can deposit to any personal name or institution name for five years and the depositor can get a fixed amount monthly until a certain time.
The requirement of project
Masik Munafa Prokalpa:
| | | |
| --- | --- | --- |
| Particulars | Previous | Present |
| Deposit | 1,15000 | 1,00,000 |
| Profit Per Month | 1,000 | 1,000 |
The deposit is kept here 5 years or over 5 years
Loan is given against savings
Special saving scheme:
Objectives:
To help industrialization by increasing investment.
Making a dynamic economy.
Reducing foreign dependability.
Five thousand and amount to TK. Multiply any digit by five thousand is depositing under this project for eleven years. One can get three times on maturity. A depositor may withdraw his/ her depositing money after one year in any time of then project time interval.
The benefit of the scheme:
Year
Saving Amount
5,000
10,000
50,000
1,00,000
01
1,09,000
02
1,19,355
03
1,31,293
04
1,45,083
05
1,61,051
06
1,78,610
07
1,97,365
08
2,18,287
09
2,42,633
10
2,68,961
11
3,00,000
More than one account is opened by one man.
Every coefficient amount of 5 thousand taka is saved.
Loan is given against savings.
Ajiban pension scheme:
Ajiban masik pension is get under this project, after depositing a certain amount of money in the project scheme time. This account is also open by minor name. The project summery as follows:
Ajibon Pension Scheme
Monthly Installment

10 Years
15 Years
Pension Per Month
Lump sum
Pension Per Month
Lump sum
Pervious
Present
Previous
Present
Previous
Present
Previous
Present
1,000
2,500
2,000
2 lac
1.8 lac
5,000
4,000
4.0 lac
3.6 lac
Monthly Installment
20 Years
25 Years
Pension Per Month
Lump Sum
Pension per month
Lump Sum
Previous
Presents
Previous
Present
Previous
Present
Previous
Present
1,000
10,000
8,000
8.0 lac
7.25 lac
20,000
16,000
16.0 lac
14.75 lac
The benefits for Installments of Tk. 2,000, Tk. 3,000 Tk. 4,000 and Tk. 5,000 are Proportionate with Installment of Tk. 1,000.
Installment is deposited in date of ten per month.
Advance installment is deposited
Monthly pension will be given after 30 days of deposit last installment
Ajiban monthly amount of pension and ageist pension one time paid him or her nominee.
Depositor can enjoy life time benefit
In exchange of monthly pension contemporary specified amount can with drew after duration.
Depositor can with draw total specified amount in any time at enjoying person.
After data nominee can with draw contemporary specified amount pension.
Transfer of accounts:
Account holder may transfer his account from one branch to another for this he / she must apply with proper reason to the manager of the branch where he/ she are maintaining the account. Manager requests to the account holder want to transfer his account holder wants to transfer his account. Besides, he / she also send original copy of 'Account opening form, and "specimen signature card and photocopy" of application for transferring the account with the balance remained in the account.
Closing of an Account closing of account may happen for the following reasons-
Customer desires to close the account.
Customer's insolvency.
Death of customer or insanity of the customer.
The bank finds that the account is inoperative for a long period.
To close the account, the Cheque book is to be returned to branch.
BILLS and Remittance:
Remittances of funds one of the most importance aspects of commercial private banks is rendering service to its customers. Among various service rendered by a commercial bank to its customers, remittance facilities are very well known and popular. The word remittance means sending of money from one place to another through past and telegraph. Bank expands this facility to its customers by means of receiving money from one branch of bank and making arrangement for payment to another branch with in the country. In general there are two types of bank remittance
In ward remittance
Out ward remittance
Bank takes the risk and ensures payment to the beneficiary by charging the customer commission. Mercantile bank branch gives their customers the opportunity to different kinds to billing and to remit fond from one place to another the instruments which are used to remittance and billing are, D. TT. SDR and pay order.
Demand Draft (DD):
Demand draft is a negotiable instrument issued by a particular branch of a bank containing an order to another branch of the same bank to pay a fixed sum of money to a certain person or order on demand. This instrument can be purchased by a customer from a particular bank's branch for himself or for beneficiary and can be handed over to the purchase for delivery to the beneficiary bank issue drafts for a nominal commission. The commission depends upon the amount to be transmitted mercantile bank charges the commission on DD 0.1% and minimum charge is TK 25.
Telegraphic transfer (TT):
Telegraphic transfers quicker than a transfer of amount by DD. TT is the most rapid and con veining but expensive method. Telephone, Telex, Fax is different made of TT. If an applicant wants to remit the amount urgently to the payee is another city or district he/ she may request the banker to send it by TT. The Branch generally recovers from the telex charge in addition to usual service charges.
Security Deposit Recite (SDR):
SDR is one kind of bill which use the government tender, From SDR Bank earns a big amount. Mercantile Bank Rajshahi branch give credit facility against on SDR.
Pay order (PO):
Payment order is a written document. This pay order can be enacted on that Branch from where it is insured. Several suppliers, organizations use this P.O. it is issued locally.
Services provided for depositors:   Rajshahi branch provides there services that are as follows:
Collection of out station Cheques / bills (Clean / Documentary)
Collection of local Cheques.
Collection of pour water bill
Bills of exchange and promissory
Credit policy of Mercantile Bank:
Mercantile Bank, like other private sector banks, is sponsored by the private industries that are strongly motivated by profit motives. So being a private sartor Bank Mercantile Bank has sat its credit operation and management functions keeping in view the objectives of its sponsors. Despite these acts, it has the objectives of operating as a partner of development by extending credit facilities to the intending borrowers in the field of trade commerce and industry.
Mercantile Bank is functioning mainly in the city areas of the country. The rural people are almost outside the credit network of Mercantile Bank. Its credit operations are dominated to short term cash credit. Secured overdraft etc. and short terms trade financing. The long- term credit operation of this Bank is not significant, as the Bank is eager to expend short term rather than long term risky investment. It is important to mention that Mercantile has no prescribed and written credit policy. It sanctions loans and advances within the scope of instructions and guidelines of Bangladesh Bank. It can sanction loans and advances up to their loan able fund. Loan able fund indicates 80% of their total deposits (20% is the statutory requirement). Statutory requirement consists of:
5% cash (minimum) with Bangladesh Bank
15% in the form of:
Cash in hand
Balance with Bangladesh bank.
Treasury bill
Other approved securities.
Procedure of loan sanctioning
Loan sanctioning does not depend on a particular credit committee, rather being empowered by the Board offices at different level, sanction loans and advances the sectors presided.
Discretionary power of Loan Sanctioning:
Branch Marriages can sanction loans and advances against financial obligations like Bangladesh Sanchay Patra, FDR etc. Sanctioning power of Loans and advances varies sector to sector for the officials of Mercantile Bank.
Branches receive loan application and then forwarded to the Head office in the cases chare head office approved is required. After scrutinizing and filling a prescribed from where emphasis is given on the following point.
Name of loans and advances
Purpose of loans and advances
Amount sought
Particular to securities offered and their value.
Mode of repayment
Existing friability position in case of old barrows.
Consideration factors
Consideration is given on business volume, security, goodwill. If it is a renewal case, last one year performance is obtained and strongly considered. For a new loan sanctioning, the applicant for borrowing should have and account with the bank for at least six month to be an eligible applicant. This six months cash flow in addition to the considerations given on renewal given case is strongly monitored for sanctioning new loan.
Loan proposal for one crore end about requires lend ding risk analysis (LRA) as directed by Bangladesh Bank. But banks may go for LRA for loan proposals of any amount at their discretion.
It the loan proposal is accepted i.e. loan is sanctioned then a sanction advice is forwarded to the borrowers though branch points are mentioned.
Amount at limit
Purpose at limit
Margin equity
Rate of interest
Disbursement schedule
Repayment schedule
Expiry date of the limit
Security details with value
Other terms and conditions
Foreign Exchange transactions:
Foreign trade financing is an internal part of banking business. With the globalization of economies internal trade has become quite competitive timely payment for exports, quicker delivery of goods is a therefore a prerequisite for the success of international trade operation.
The MBL, Rajshahi brunch works as an 'Authorized Dealer' for the financing of foreign trade and dealing with foreign currency. This branch has a good reputation with the importers and exporters. In MBL, Rajshahi branch 'Foreign Exchange Department' is mainly active on import Function. This branch operates Export Function. But export business of this branch is not mentionable.
Import section:
Import of merchandise involves two things brings of goods physically into the country and remittance of foreign exchange towards the cost of merchandise and services. In case of import, the importers are asked by their exporters to open a letter of credit. So, that their payment against goods is ensured. Documentary credit has emerged as a vital system of trade payment. It is a key player of foreign trade.
Letter of Credit is (L/C):
Letter of Credit is a payment guarantee to seller by the buyer's Bank. It is a credit contract whereby the buyer's bank of behalf of the buyer is committed to pay and agreed amount of money to the seller under some agreed conditions. If the conditions of the credit do not require for presentation of specified documents, it is called 'Clean Credit'. On the other hand, if the presentation of specified document is obligatory, the credit is called a 'Documentary Credit'. Documentary Credit is an assurance of payment by the Bank. It is an arrangement to make the payment to the seller provides documents are submitted. Buyer and seller enter into contracts for buying and selling of goods/ service and the buyer instructs his Bank to issue L/C in favor of the seller. Here the Bank assumes fiduciary function between the buyer and seller.
Import Procedure:
An importer is required to fulfill some conditions/criteria to be eligible as an importer as per provisions of Import policy order and guidelines for foreign exchange transaction. An importer is required to submit the following documents along with L/C application to get a license to import goods through MBL Bank Limited.
An account with MBL Rajshahi Branch
Import Registration Certificate
Performa Invoice/ Indent
Tax paying Identification Number
Membership Certificate from recognized Chamber of Commerce & Industry
Letter of Credit Authorization Form duly attested
L/C Application duly signed by the importer.
One set of IMP Form
Insurance cover note with money receipt.
Findings of the Study
Marketing for Bank:
Marketing is a total system of business activities designed to Plan, Price, Promotion and distribution wants satisfying goods and services to present and potential customers. According to the official definition of the American Marketing Association Marketing is the performance of Business activities that direct the flow of goods and services from producer to customer or user.
The concept of Bank Marketing has been defined by various Bank Marketers as that part of management activity that seeks to direct the flow of banking service profitability to selected customers. The adoption of the marketing concept will recognize that Bank Customers are changing in terms of their wants, needs, desires, expectations, and problems Bank must define these in explicit terms and then evaluate their offering in customer's terms. That is satisfying customers' needs at a profit to the Bank.
Marketing Mix Adopted by the Bank:
Marketing mix is the mixture of controllable marketing variables that the firm uses to pursue the sought level of sales in the target market.
We cam say that the four P's are interrelated and must be blended into one integrated whole to satisfy some target markets needs and performances. So, marketing mix is a set of product, price, promotion and place which are interrelated.
The Banking Product:
The products of Bank are essentially services. Any satisfaction the customer gets from the performance of the service rather than from the ownership of goods. Banks are in the Business of marketing cash security, cash accessibility, monetary transfers and time to enable customers wants to be satisfied to day without waiting until tomorrow when their own savings are higher. So, banking product means services, which are able to satisfy the present and potential customers. Mercantile Bank limited Rajshahi Branch offer the following services.
There are different types of deposits that the bank operate like as follows:
Current Account
Saving Account
Short term deposit
Fixed deposit receipt
Ajibon pension scheme
Double benefit scheme
Mashik munafa prakalpa
Special savings scheme
Various types of credit that the Mercantile Bank Ltd. operate such as below:
Cash credit (Hypo)
Project Loan
Working capital loan
Export loan
Commercial loan
Small and Cottage industry loan
Lease finance
Staff loan
Various credit scheme
Consumer credit scheme
Small loan project
Doctors credit scheme
Rural credit scheme
Foreign service (Export, Import)
Bank Remittance (DD, TT)
Product Strategy:
Customer

Product

Existing
New
Existing
Market Penetration
Market Development
New
Service/ Product Development
Diversification
There are four alternative planning product strategies.
Market Penetration:
Offering more existing service to existing customer or client, that is market penetration Mercantile Bank Limited Rajshahi Branch are offering more service to existing customers.
Market development:
Offering more existing service to new client that is market development Rajshahi Branch tries to attention new client.
Service/ Product Development:
Development New services/ Products to existing customer what is service/ product development. MBL Rajshahi branch are following this strategy.
Diversification:
Develop new service for new customers, that is, diversification. MBL Rajshahi Branch has more diversify products to new customer.
The Banking Price:
Bank interest rate means Banking Price. Price is important since it represents the only element of marketing mix that creates revenue. The banking system does not in fact price all its services. Since some are offered free to customers. The most important prices in the banking system relate to interest rates. The government controls basic interest rates.
MBL Rajshahi branch are providing various interests to deposits and receiving interest from various creditors which are showed in the table:
| | |
| --- | --- |
| Types of Product/service | Rate of interest |
| Current account | 0% |
| Saving account | 6.5% |
| Short term deposit | 6.0% |
| Fixed deposit receipt | 7 to 10% |
| Cash credit loan (Hypo) | 14.5% |
| Project loan | 14.5% |
| Working loan | 14.5% – 15% |
| Various credit scheme | 15% |
| Consumer Credit Scheme | 14.5% |
| Small loan scheme | 14.5% |
| SOD Against Earnest Money | 14.5% |
| SOD Against PAD | 14.5% |
| SOD Against LTR | 14.5% |
| SOD Against SS | 14.5-15% |
| SOD Against work order | 14.5% |
| SOD Against SP | 12.5% |
| Bank Remittance (DD. TT) | 0.1% |
The Banking Promotion:
The term promotion is used to refer to the use of persuasive information which in conjunction with other elements of marketing mix, relates to the target market. The Bank has to decide how information about the organization and its services will be disseminated. Four elements of the marketing communications mix are generally recognized.
Advertising:
Advertising is non-personal communication directed at target audiences through various media in order to present and Promote Products, Services and ideas. Advertising in banking alerts a potential user that a service or product will help him to reach as objective. There are two major types of advertising: Institutional advertising and Brand advertising. The private limited Bank can use the both types of advertising to introduce their Bank image and new services.
Mercantile Bank Ltd corporate branch published advertisement through electric media such TV. Website and press media such as news paper, magazine.
MBL Rajshahi branch published advertisement by the media of organizational souvenir and other magazine and this branch display outdoor advertisement beside the street.
Personal Selling:
Personal selling is another element of the Bank promotion mix. It is associated with the Bank manager and his staff. Personal selling is an oral presentation and conversation with one or more prospective customer/ client. MBL Rajshahi branch are following this promotional method to delivery their services.
Publicity:
Publicity is a non-personal stimulation of demand for products services or business units that is transmitted through a mass media at no change. MBL some times use this media.
Sales promotion:
Sales promotion is short-term ince4ntive to encourage purchase or sale of a product or service. Actually promotional activities are conducted by Bank's head office.
Place (The banking channel of distribution):
Channel of distribution performs all of the activities to move a product and its title from production to consumption. Some private Bank Ltd. in Bangladesh are following channel of distribution, which are shown below: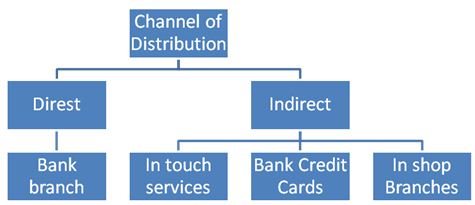 Some of the private Bank Limited in Bangladesh are using credit cards, Bank branch etc. to provide Bank service to customer. But MBL Rajshahi branch provide their service through Bank branch.
MARKETING ACTIVITIES
A private commercial Bank Limited performs activities by buying and selling. The products which the MBL Rajshahi branch buys from the customer/ client are as follows:
Buying:
Application                                                 No. of Account
Current Account                                                    1043
Saving Account                                                     1041
Short Term Deposit                                                 110
Fixed Deposit Receipt                                             150
Monthly Saving Scheme                                       4482
Monthly Benefit Scheme                                        169
Double Benefit Scheme                                          292
Advance Deposit Scheme                                      Nell
Special Saving Scheme                                           181
Ajibon Pension Scheme                                            35
Total – 7503
Here, I present this data on March 31, 2004 MBL Rajshahi branch. Here, we can see that, more depositors are involved in Monthly Saving Scheme. But Advance deposit Scheme is Nell and rest of three are involving with small number of people. So, it needs to inform these customers about their various types of scheme.
Selling:
The products which MBL Rajshahi branch sells to the customers are as follows:
Application                                                    No. of Account
Cash Credit (Hypo)                                                  118
LTR                                                                            02
Consumer Credit Scheme                                          64
Staff loan                                                                      1
SOD against FDR                                                      10
SOD against PSPETC                                                19
SOD against work order                                             8
SOD against Special Scheme                                   149
SOD against Earnest Money                                    198
Total – 569
This branch has sold total no. of Account until the March 31, 2006.
Risk Bearing:
In banking sector the main risk is business risk. For this purpose the liquidity problem is the problem for a Bank. To face that type of problem Mercantile Bank Limited, Rajshahi branch reserve money of their total deposit as a liquidity reserve in Bangladesh Bank. Beside they borrow money from others Bank it its need to minimize their liquidity problem.
Quality Control:
Every product need to quality control this quality control make assurance customer satisfaction. So it is very important for service marketing to control their product quality. The Mercantile Bank Limited control their product quality or service quality in such ways as below:
To create proper working environment.
To give remuneration the employee.
To operate computerize banking system.
To delivery quick customer service.
Market Information:
Market information helps to take appropriate decision, reduce risks, maker stability of demand, showing the right direction to the business man etc. In this case the Mercantile Bank Ltd. analysis Government power and regulation, the growth rate of the previous year.
The Societal Marketing Concept:
The societal marketing concept holds that the organization should determine the needs, wants and interests of target market. It should then deliver superior value to customers in a way that maintains or improves the consumers and the society's well being. This concept is also followed by Mercantile Bank Ltd. because the mission of MBL is not only to earn profit but also done some thinks for the society and the people. The societal activities of MBL mention in the below:
Annual six prize-literature, economic, science, education, journalism and sports.
Free interest education loan
Research operation operates from Bangla Academy for research on Bangla literature.
Selected book purchase and distribution.
Free interest loan for self employee.
Contemporary donation for distressed Artiest literature treatment of difficult disease.
Uprooted project for development of disregarded helpless orphan babies.
By linking with the societal marketing concept of the corporate branch, the Rajshahi branch also obey some social responsibility for the people and society such as- to distribute warm cloths among the destitute and poor people in our society.
Problem of the Branch:
Lack of customer awareness about various types of the product/scheme of MBL
| | | |
| --- | --- | --- |
| Particular | No. of Client | Percentage |
| Aware (yes) | 49 | 82% |
| Unaware No. | 11 | 18% |
18% of the customers of this branch are doing not know the various types of the product/scheme of MBL.
Price or Interest Rate:
Customer's opinion of interest rate
Depositors:
Client with in 36
High
Reasonable
Low
01
12
23
Percentage
03%
33%
0%
Creditors:
Client with in 24
High
Reasonable
Low
17
7
0
Percentage
71%
29%
0%
We collect the customer opinions regarding the MBL's interest rate on deposit and saw that 64% of the customers express their opinion the interest rate is low. So those customers do not motive to saving in this Bank. So this interest rate is a great problem of this Bank to increase or spend the deposit scheme.
On the other hand we also collect customer opinion through questionnaire method about the interest rate on credit scheme. The customers also express the dissatisfactory interests on the credit the credit. They say that the interest rate against the credit scheme is high so they do not fell interest to take loan from the MBL. The percentage of those customers opinion is 71%.
Unaware about Credit or Loan Scheme:
The people of Rajshahi region all are not well known about the MBL's credit or loan scheme. For this reason this branch does not sale all types of credit scheme which provide the corporate branch. It is one kind of major problem of this branch to earn more profit.
Problem faced by the Bank for importing from India:
Problems faced by banks for importing goods from India by Land/Rail ports of Bangladesh are given below:
Quality of goods can not be ensured.
Lengthy time for bulky import.
Whether goods have been entered into country can not be ensured.
CRF agent is importer's commission agent; goods are delivered to importer without having Bank's endorsed shipping documents.
Delay in receiving Bill of Entry.
Problem of E-commerce to providing the modern banking service:
There are some loyal customers in Rajshahi region. Those customers prefer modern on line banking service with credit card. So, those customers sought this type of on-line banking system is the Rajshahi region. But the Mercantile Bank Ltd. Rajshahi branch not able to include on-line banking system in Rajshahi branch for those type customer. So, it is a great problem to adopt the banking activity of Rajshahi branch with the present loyal customers need and expectation because those customer do not want to lost more time and effort to get banking service they are agree to give high banking charge if the bank can ensure them on line banking service in short time in right place.
Problem of Advertising strategy:
I have discussed about the advertising strategy of Mercantile Bank Ltd. Rajshahi branch with some selective respondent those respondent told me the advertising strategy of Mercantile Bank Limited, Rajshahi branch is not extensive to create public image about the providing banking service of Rajshahi branch.
SWOT Analysis of the Branch
SWOT analysis the most important element to analysis the overall situation of any organization, strength, weakness opportunity and threat are the including elements of SWOT. It is possible to balancing the strength and weakness of internal environment with the opportunity and threat of external environment.
In is easy to achieve the goals to face any situation through analyzing those element carefully.
I have included SWOT analysis in my study for this reason. I think that corporate body can be able to through this SWOT analysis and they can take necessary step to over come any challenges.
Here, the overall evaluation of a bank's strength, weakness, opportunity and threat is called "SWOT" analysis.
S = Strength (Positive+ Internal)
W = Weakness (Negative + Internal)
O = Opportunity (External + Positive)
T = Threat (External + Negative)
In general, a business unit has key external macro environment forces (demographic / economic, technological, political / legal, and social / cultural) and internal micro environment actors (customer, competitors, channels) that affect its ability to earn profits.
SWOT is internal and external factor of a bank. Internal factors are controllable but external factors are uncontrollable. Internal factors are management related that is controlled by the bank. The impact of SWOT may negative or positive on the bank. Favorable impact of SWOT can create organizational growth and unfavorable SWOT creates organizational problem.
Objective of SWOT analysis:
To asses overall strong competitive position.
To decide whether to continue current strategy or not.
To determine possible course of actions.
Development of functional strategy.
Strength:
A strength is a resource skill or other advantage relative  to competitors and the needs of market a firm serves or anticipates saving. Strength is a distinctive competence that gives the firm a comparative advantage in the market place.
Mercantile Bank is a modern private Bank. It has more capacity to adopt new technology when the environment will be changed. This Rajshahi branch has various types of strength elements. Such king of strength are representing below:
The image/ Goodwill of this branch are very good.
The market share of this branch is satisfactory than others private in Rajshahi.
The product portfolio or scheme of this branch is exception than other private Bank of this district such as, National Bank, Jumuna Bank, AB Bank, Dhaka Bank.
The branch has good communication with their client. For this the client of this branch is too much loyal upon this branch.
The client is favorable regarding Foreign Exchange Service of this branch.
The branch has huge amount of deposit and market potentiality.
This branch has skilled and experienced personnel whom are properly handle clients need in right time and right place.
The branch is providing various consumer credit scheme, commercial net work, standard documents keeping, computerized services, money transfer system, and international connection.
Skill communication with other branch and corporate head office to solve any king of client oriented problem.
The working place of this branch is too much upgraded so the employee feels interest to work here and have enough security for the personnel and client.
Weakness:
A weakness is a limitation or deficiency in resources, skills and capabilities that seriously impedes effective performance.
When I study in Rajshahi branch some problem surface me. Those internal problems mention in the below:
Corporate head office provide various types of product or scheme but Rajshahi branch cannot provide all those scheme to the client still now such as Agrim Sanchaya Prakalpo, Single Counter Service Prokalpo.
The credit section of head office sanction various types of credit but Rajshahi branch cannot able to provide all those credit scheme to the client such as- Packing Credit, House Building Loan, Lease Finance, Hire Purchase, Doctors Credit Scheme, Rural Development Project and others.
This branch does not operate extensive promotional activities among upper to lower level people regarding the various scheme and credit section and customer service.
All kinds of decision taken by the top management so in many times this branch cannot able quick service.
This branch has no online banking facilities for the clients which facilities are available in other branch.
Opportunity:
A marketing opportunity is an attractive area of relevant marketing action in which a particular organization or company is likely is enjoy a differential advantage. It is an area of customer need in which a company can perform profitably.
In my study on Rajshahi branch some opportunity surface to me. Those opportunities of Mercantile Bank are given below:
Rajshahi is very old town. It is a big region in North Bengal. There is a lot of cultivating land here. Peoples of Rajshahi cultivate different kinds of agricultural product for this reason various types of agro based industry set up in Rajshahi. To set up those types of industry huge capital is needed those people try to collect their capital Bank loan. So there is a great opportunity for banking section to provide credit facilities and other banking service to fulfill the need of businessman and other professional people.
The most important land port named Sona Masjid situated beside Rajshahi. The most import products of Rajshahi enter through these land ports. So, the importers of this reason want to open their L/C for operating their import business in a nearest Bank. Rajshahi branch is very nearest position for those people. For these reason it is a great opportunity for Rajshahi branch to capture those importer by providing our unique banking service business occurs here, the people withdraw and deposit foreign currency in this branch.
Mercantile Bank, Rajshahi branch is situated at the central point of Rajshahi. So it is very easy to communicate with this Bank for all kinds of people and people can easily and safely to come here.
Many types of middle class people live in Rajshahi. Mercantile Bank Ltd. provides various types of products/schemes and credit facilities to fulfill banking need of those people. So, it is great opportunity for this branch to collect deposit from the savory and the bank give credit facilities to the loan seeker from those deposit funds.
In the modern time the all business activities are operating by modern technology. To collect the modern technology the business man has to invest large capital to get modern service in business field. If the businessman gets those modern technological services they have to take setter under the shadow of Bank to fulfill their capital requirement and transfer money. So, it is a great opportunity to the branch to sell credit card to set up on line banking service. Computer / internet based service to provide up graded banking service.
Threat:
An environmental threat is a challenge posed by an unfavorable trend of specific disturbance in the environment that would head in the absence of purposeful action, to the stagnation or demise of an organization or company, product.
When I study on Rajshahi branch I observed that this Bank faces various types' threat. Such kind of threats are representing below:
There are three well known national Bank such as Sonali Bank, Agrani Bank, Jamuna Bank the people are too much familiar with those Bank since a long time as those Bank establish early time than Mercantile Bank. Than reason the public image is more upon those Banks than Mercantile Bank. So, it is threat for MBL to create an extra image among those people.
At present the main competitors of MBL are National Bank, AB Bank, Islami Bank, UCBL and other equal Bank. Recent, a new private Bank named Jamuna Bank Ltd. is operating their activities and through a challenge upon Mercantile Bank Ltd.
Recent time Finance planning ministry have impose some rules and regulation such as- low interest on credit scheme money laundering act which are creating pressure for the M.B. to expand their scheme and other facilities.
Shaheb Bazar is the most important trade point of Rajshahi district because it is the main point of Rajshahi city. people usually do not want to go in a far place to operating their banking service. To consider the demand of those people jamuna Bank Ltd. had opened a Branch to give proper banking service those people forms the nearest position. For this reason the people to this branch to save their time, security and travel expense. So, it is a great threat for Mercantile Bank to expand their market share in Rajshahi.
Prospect of Future Growth:
The target market of Mercantile Bank Limited Rajshahi branch is a small and middle class businessman the Bank is trying to expand their target group. This branch always provides standard service to the customers. Beside a group to customer can take Bank loan against low interest for their special purpose. Sp this Bank is going on the bases of cost leadership and differentiation strategy. MBL Rajshahi branch is trying creating value than competitor's services and this branch has control cost driver such as learning resource proper utilization, interrelationship and time control. The future growth of this branch is high because this branch already achieves success which is given below:
Increase Trend of Deposit:
The Mercantile Bank Limited, Rajshahi branch mobilized total deposit 37083.21 Lac as of March 31, 2004.This branch's deposits are increasing day by day. So this branch are proving various loan and advance successfully in the year of 2004, 2005 & 2006, the deposit was 4106.30, 5286.90, 6002.60 Lac respectably.
Profile of total deposit:
2004

2005

2006

4106.30

5286.90

6002.60

Success in Credit and Advance:
Banks are the principle source of credit for the borrower. One of the core functions of commercial banks is to create loan able funds for house holds (individuals and families) for local units of govt. for agricultural, commercial and industrial activities of a nation. This Bank distributes its funds among various sectors to drive sufficient in come. The MBL Rajshahi branch has not only earned good reputation in market but also performed well in term of financial performance. The lending is spread of out indifferent sector of trade, commerce and business including import and export finance. The small and middle class businessman can take large amount of loan for their special purpose from this branch. The total loans and advances of the Bank stood at Tk. 2145.98 Lac as of March 31, 2004.
Profile of Total Advance:
Year
Tk. (Lac)
2004

2005

2006

3000.76

4186.28

5637.81
Successful Foreign Transaction:
Because of the Bank image, from the very beginning this branch embarked extensive foreign exchange business with a view to facilities international trade transaction of the country. Most of the exporter and importer in Rajshahi region are conducted with this branch. This branch are providing export and import facilities to the exporter and importer such as export and import letter of credit, foreign remittances etc. The import performance of this branch is 16386.15 Lac in 2003.
| | | | | |
| --- | --- | --- | --- | --- |
| Year | 2003 | 2004 | 2005 | 2006 |
| No. of L/C | 562 | 770 | 814 | 989 |
| Amount | 16386.15 | 17092.46 | 22030.90 | 26386.15 |
2004

2005

2006

4106.30

5286.90

6002.60
Tremendously Increase of Customers:
Mercantile Bank, Rajshahi branch's target market small and middle class businessman. This branch already penetrated in this market and this market is expanding now amount and satisfactory customers in this branch who are regularly transacted with the branch. In the present time the branch has about 8000 depositor about 600 creditors and mentionable foreign correspondents.
Increasing Total Income:
The total income of this branch was Tk. 170.60 Lac during the year 2001. But efficiency of service operation day by day branch income increase in 2003 the total income of this branch was Tk. 488.28 Lac.
| | | | |
| --- | --- | --- | --- |
| Year | 2004 | 2005 | 2006 |
| Total Income | 588 | 662 | 792 |
To observe the statistical analysis based data we see in every year the growth increase highly than the immediate previous year. The sequence of this growth rate gives a good symbol to the Mercantile Bank Limited a tremendous growth in future terms of increase trend of deposit, success in credit and advance successful foreign transaction, tremendously increases of customer, increasing total income.
Recommendations
For giving better and better customer service and ultimately for ensuring the economic development and stability of the country the following suggestions/ notes can be made from above observation:
At present customer satisfaction is one of the important factor for continuing the business successfully that's why Bank authority should observe/ monitor closely and continuously customer reaction about services.
Advertising and promotional policy is very important for informing customers about the various new and attractive financial services. So, advertising program should be stronger for quick improvement of the Bank. The Bank can send message to target audiences by using advertising tools.
The people who are interested to take a lion amount of loan from the Mercantile Bank of Rajshahi branch, they want to get special interest facilities for their credit scheme. So, the corporate branch should initiate to implementation interest rate of package program for the big loaned merchandise.
The clients of Rajshahi branch to get on line banking service from the Rajshahi branch for operating their transaction and other banking activities with other branch in a short time. But dis expectation of those clients not comes into for the lack of online banking service in Rajshahi branch. So, the corporate branch should take a step to implementation online banking service, credit card facilities and ATM card (Automated Teller Machine) service, which will reduce time, cost and increase efficiency.
Bank should take proper step in proper time for adjusting the competitive situation.
The branch manager officers and executives who have achieved target in all respect may be rewarded.
Bank should arrange a round discussion among the clients and bank management.
Conclusion
This report has attempted to explain the banking services and policy allowed by the Mercantile Bank Limited and also attempted to harmonize and link the theoretical knowledge acquired in the previous term of MBA program with the experience gathered the period practical orientation.
Comparing practical knowledge with theoretical involves identification of weakness in the branch activities and making recommendation for solving the weakness identified.
Since all department and sections are covered in internship program, it is not possible to go to the depth of each activities of branch because of time limitation. So objectives of the internship program has not been fulfilled with complete satisfaction however, highest effort has been given to achieve the objectives the internship program.
UBL is playing an important in the banking system and in the payment system of Bangladesh. The Bank has taken suitable policy and strategies on the basis of present situations.
Finally it can be conclude that authority needs to think more about customer services and level of customer awareness- how to improve the service strategies, how to bring more speed in banking process, how to achieve more efficiency and above all how to obtain more deposit with lower cost . Otherwise it will be very difficult for the Bank to compete with the other international and native Banks that already have achieved such level of efficiency. Also every Bank has to be very careful about the credit/ advance banking. Overall awareness of both borrowers and the lenders has to be developed.