The main objective of this report is to analysis and evaluation of the marketing activities of Nesaria Foundation Limited (NFL). Here marketing activities regarding to real-estate business mention into the report. This report contains the information about the target market, product, pricing, policy implantation and sales planning by Nesaria Foundation Limited (NFL). Finally evaluate promotional activities of the company and identify  different problems of the company and prescribe some recommendations.
Introduction
The Real Estate sector is experiencing significant changes. "Professionalism" is the key word for success, now a days and in the year to come only those companies which have a total commitment to this sector will succeed. Nesaria Foundation Limited (NFL) has started fully fledged operation in real estate sector on 1th January, 2oo2 with the intention to take care of the housing needs in this future Mega City.
The objects for which the company is established are and all the objects will be implemented after obtaining necessary permission from the government/concerned authority/competent authority before commencement of business. Noakhali Tower, 11th Floor Suite-12 C, 55/B, Purana Paltan, Dhaka-1000.There is mother & her four sons started the business.
Nesaria Foundation Limited is now working to fulfill customer's expectations & demands with their sufficient offers to purchase apartments & readymade plots. In keeping with rapid population growth in metropolitan Comilla & Dhaka city, the organization stretched itself to cover new boundaries & respond effectively to long-term needs of the mammoth city populace. Housing plans were tailored to focus on the affordability limits of fixed income groups & their specific amenity needs.
NFL is Land Developments with high structural quality and superiority throughout a wide spread in Comilla city. Having highly experienced professionals NFL has a mission to ensure clients satisfaction and to build a lifetime relationship with their valued customers, land owners and communities all around providing safe shelter with high quality construction.
NFL started to look for safe & sound, calm & quiet and above all, a hassle-free living space. This stands NFL in good position for delivering top quality apartments .NFL ensure full fledged after sales service support to their customers, backing them even in their smallest of needs. It is only logical that the customer feels very much at home with real value investment.
Objectives of the Study
The study has been carried out with the following objectives on the basis of marketing activities:
To evaluate the plot projects of Nesaria Foundation Limited,
To evaluate the apartment projects of Nesaria Foundation Limited,
To evaluate promotional activities of the company,
To identify different problems of the company,
To prescribe some recommendations.
Methodology of the Study
To prepare the report data have been collected from primary and secondary sources.
Primary Data:
Employees of the Nesaria Foundation Limited (NFL).
Customers of the Nesaria Foundation Limited (NFL).
Secondary Data:
Office operational guidelines of NFL.
Product and service brochures of NFL.
Reports published in real-estate fair.
Related published book.
Method of Administrating the Questionnaire:
The major tool of data collection was the questionnaire that includes simple, straight-forward, close-ended questions.
Sample Design:
Target population Identification: Data have been collected from the employees of NFL and the customers who have purchased apartments and plots from NFL.
Sampling method: Convenience sampling has been followed for selecting samples.
Method of Data collection
For preparing this report, I used both primary and secondary data. The collection of data given below;
Collection of Primary data:
Interview with the employees and the customers of NFL.
Practical experience and queries from the employees while doing my internship at the NFL.
Nesaria Foundation Limited (NFL)
Objectives:
To focus on 'Quality and Durability' since the first day of their business.
To ensure 'Quality product' backed by 'Quality after sales service'.
To provide comfortable housing through fairly spacious, well feature with safe environment.
To adopt new technology and innovation in this field.
Mission:
To make NFL into a first class and responsible company.
To change face of the metropolis and introduced the "Land projects & High-tech Apartment" concept.
To seek new and creative ways for addressing product, Economy and Social aspect.
Vision:
To expand and be an example of a progressive company playing a dynamic role in the economic development, while providing all the modern amenities of a integrated Township and remaining responsible to the posterity for healthy and peaceful living.also play a vital role in solving the housing problem partially in Bangladesh.
Departments of the Nesaria
Have reputation as a reliable real estate company that gives high priority to customer desire and needs, has been created through the hard work and dedication of its work force. Instead of just stressing on good academic qualification which is compulsory for the executive level employees, Nesaria Foundation has selected its staff based on their intelligence, creativity and innovation. Nesaria Foundation Limited has four departments that consist of few sections:
1) Administration and Logistic
2) Accounts and Finance
3) Sales, Marketing and Customer Service
4) Engineering & Design
1) Administration and Logistic – Nesaria Foundation has a professional & highly skilled Administration team to co-ordinate all departments of the company. Adequate number of security guards working round the clock to ensure the security of the residents of each apartment building. Logistical services include repair maintenance facilities such as plumbing and prompt troubleshooting. Permanent maintenance personnel ensure that the apartments & Land are in good condition.
2) Accounts and Finance – Nesaria Foundation has an experienced team in this department headed by senior most cost and management accounting professionals of Bangladesh.
3) Sales, Marketing and Customer Service – One of the strongest point of Nesaria Foundation is it efficient Customer Service Department. This department gives personal attention to each client and is known for the prompt, effective action. A warm, friendly atmosphere is created for the client who can make purchase decisions at his/her pace without feeling pressurized.
4) Engineering & Design – Nesaria Foundation has developed in house design team for architectural, structural, planning & electrical design. Nesaria Foundation has 10 (ten) engineers in construction and development team in addition to its Quality Control, Monitoring & Evaluation and Construction management personnel with many senior level professionals,
5) Human resource: Human resource is the area of a company that deals with payroll, firing employees, hiring employees, benefits, and FMLA leave. They are responsible for making sure a company has all the needed paperwork and documentation required by law.
Products
Nesaria Foundation Limited is an organization that is involved in various features for the real-estate sector. Massive experience and expertise is required in the development of high-quality, lower cost living for middle class people and upper class people who are seeking land & luxury apartment. An area of intense training and attention is the importance of strong customer service.
Competitive Comparison
Nesaria Foundation Limited's competitive advantages are given below:-
Nesaria Housing' the Prime Project ofNFL has come up with a huge area of 60 acres of land, having been comfortably demarcated into six Blocks from 'A' to 'F'.
Nesaria Housing',with all the allied and modern facilities, is situated right in the heart of Comilla, opposite Comilla khanderpar adjacent to the comilla Tomsom Bridge. The Project is within the very close proximity of Comilla besshow Road as well, under the Detail Area Plan of
For those who demand the ultimate in waterfront living,'Nesaria Housing' offers the very best. This IS the perfect place to live with expansive views of the brilliant blue lagoon and the lavishly landscaped greenery surrounding the development where the dwellers will enjoy the serene beauty of nature.
Nesaria Foundation Limited offer a higher level of quality apartments than the average apartments found on city. This allows for those residents who do not want their living situations to hamper their comfort and enjoyment of urban life.
Nesaria Foundation Limited follow national building code like diagonal infrastructure and use 135 degree hook to protect earth quake where others real-estate firm don't follow.
Nesaria Foundation Limited marketing and advertising costs are low, due to simple marketing strategies. However, the owner's expertise in visual layout and communications is helpful to create a unique and artistic product for the customers. The main competition of Nesaria Foundation Limited is encountering the average lower cost apartment units.
The Plot Projects Of Nesaria Foundation Limited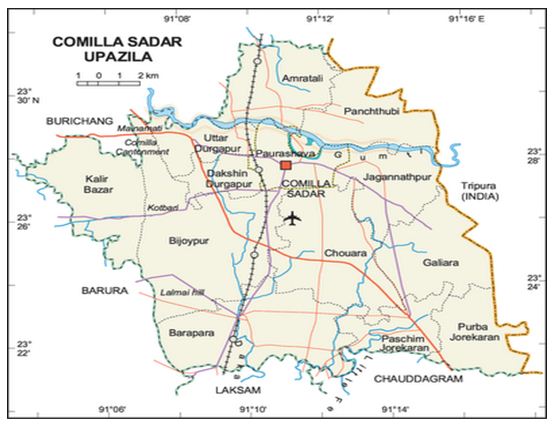 About the Plot Project
Success lies in the ability to adapt with ever changing time and multi-dimensional environment. That is something that we have learnt since our inception in 2002. Understanding the changing nature of the Real Estate sector, Nesaria Foundation LTD commenced to build comfortable and decent living, introducing daring and innovative concepts in modern and highly compatible town-planning.
Nesaria Foundation Limited. Working has been for last 10 years to solve the problem of resident problem of Comilla city. Therefore, Nesaria Foundation LTD. started 1st project in Kochua chowmohuni, Biswa Road and 2nd project in the same area in the name of Ram nagger.At the same time another project have been declared near Comilla-kotbari residential area of a city. We have completed the earth filling of A to D block and handed over few plots to the clients who has paid total amount. By the grace of Almighty, our long experience and cooperation of all concerned we wish to achieve our aim Insha Allah.
Nesaria Foundation LTD is one of the fastest growing housing companies in the Real Estate sector, with a mission of sharing social responsibilities of meeting the ever rising housing demand of the country; especially in and around the City of Comilla.
Evaluated the plot projects of Nesaria Foundation Limited
Nesaria Foundation LTD. is vigorously contributing to one of the major needs of human being- The Shelter. 'Nesaria Housing', within a short span of time, turned out as one of the most trusted brand names in this Sector and has already proved to be a top-notch land project in Comilla city. As such, our objective is to deliver apartments or lands ahead of schedule and to maintain the highest-grade construction quality that has gained trust and respect of our valued clients.
We, presently intend to offer plots to all corporate bodies and executive staff of any organization in our project. We are ready to entertain the organizations as well as individuals with best possible Evaluated like Schools, Colleges, University, Hospitals, Mosques, Graveyard, Play-ground, Lakes, Amusement Park, Road networks, Electricity, Gas facilities etc.
Evaluated the plot projects
Security Concern
Roads
Lakes & Children Parks
Schools, Colleges & Universities:
Commercial & Shopping Centre
Health and Treatment
Mosque and Graveyard
Infrastructural Facilities & Utility Services
Security Concern:
Round the clock close circuit camera and best technology communications systems will be provided. In association with Police & Ansar, Individual security forces will monitor the total city.
Roads:
Inside the project roads and lanes would be minimum 20 feet and maximum 50 feet wide. The roads would be handed over gradually to the Comilla City Corporation for bituminous carpeting and for proper development and maintenance. The Road safety Overseas Security Advisory Council's publications provide information about personal security and safety while traveling abroad.
Carjacking – Don't be a victim
Personal Security – At Home, On the Street, While Traveling
Lakes & Children Parks:
The project incorporate plans for the development of picturesque lakes covering eight percent of the land. Wide roads would flank the lakes. The greenery would be punctuated by sitting arrangements. There would be the most modern children park & amusement facilities around the city. A playground or play area is a place with a specific design for children to be able to playthere. It may be indoors but is typically outdoors.Modern playgrounds often have recreational equipment such as the seesaw, merry-go-round,swingset, slide, jungle gym, chin-up bars, sandbox, spring rider, monkey bars, overhead ladder, trapeze rings, playhouses, and mazes, many of which help children develop physical coordination, strength, and flexibility, as well as providing recreation and enjoyment. Common in modern playgrounds are play structures that link many different pieces of equipment.
Schools, Colleges & Universities:
The Project Layout accounts for 25% of the total area for Schools/Colleges/Universities totaling which has been earmarked from the very beginning of the Project.
Commercial & Shopping Centre:
The project layout plan includes modern shopping centers, market places and central multi-storied shopping centers with car parking and other facilities.
 Health and Treatment:
'Nesaria Housing' will have many international standard hospitals, clinics and a proposed medical college in this project area.
Mosque and Graveyard:
The project plan includes a Central Mosque amongst seven others. Inside this Project there would be a graveyard, the land would be provided for free by the Company.
 Infrastructural Facilities & Utility Services:
The Project has earmarked 20% of the land for PDB, the Titas Gas, WASA, Fire Services & Civil Defense, Police Box, Post Office, Banks, Gas Stations, Eid congregation places and many more.
Terms & Conditions:
It is a 'first come first serve' allotment system.
Application must be made using the NFL prescribed form and attach two passport-sized photographs along with booking money @ Tk. 25,000/- per Katha for Nesaria Housing.
For Ready Plots, full price of the Plot must be paid at-a-time.
Prices of the Plots are shown in the respective Price List. However, depending on circumstances, NFL reserves the right to change the Price List at its discretion.
NFL will conclude a Deed of Allotment with the Allot tee after payment of full price in case of at-a-time payment and after payment of 30% Down Payment in case of purchase on installment basis.
All payments must be made through Cheque/Bank Draft/Pay Order in favour of Nasaria Lands Development Ltd. However, the Booking Money should be paid in cash.
Non-resident Bangladeshis can pay in foreign currency equivalent to BDT through Bank Draft/TT.
In case of purchase by installment, Down Payment @ 30% of the total price minus the Booking Money to be paid within one month from the booking date and rest amount must be paid in installments as prescribed in the Price List.
Utility Services like Water & Sewerage, Electricity, and Gas etc will be provided in the Project by the concerned authorities under the supervision and coordination of NFL. Total expense for the Utility Services will be divided by the total number of Kathas in the Project. Accordingly, each Allot tee will be required to bear the expense per Katha as decided by NFL.
Plots will be physically handed over to the respective Allot tees once it is ready along with the Boundary Walls and full price of the Plot has been realized. However, before handing over of the Plot the Allottee will be required to pay NFL the cost for Registration, Boundary Walls and the Utility Services. Registration will be done after the physical handover of the Plot.
For Registration and Transfer of the Plot, the respective Allot tee will bear expenses for Stamp Duty, Registration Fee, VAT, Documentation Charge, miscellaneous charge etc.
In case of any increase/decrease of Plot measurement, the price of the concerned Plot will be adjusted during its registration.
After payment of Booking Money and allotment of Plot if any Customer wants to cancel the Allotment then he/she must apply in writing. In such case the total amount of Booking Money and 10% of the deposited amount (Down Payment and Installments) will be deducted and rest amount will be refunded as per the Company's Rules & Regulations.
Allotted plot must be used for the purpose as stated in the Deed of Allotment and the development works on the Plot must be done as per the rules of Government.
Company maintains the handover schedule very carefully. However, if there is delay due to any unavoidable circumstances like natural calamity or political situation etc, the valued customer will kindly accept the inconvenience.
The Apartment Projects of Nesaria Foundation Limited
About the Apartments
Nesaria Foundation uses the highest quality building materials and finishing products to ensure durability and customer satisfaction. Main concentration of Nesaria Foundation has been in the prime, attractive locations of Bashaboo, jatrabari, Goran and central Town of Dhaka city, the emphasis being on sound construction and aesthetic design. In addition, Nesaria Foundation has tried to provide accommodations suitable for small families & large families while creating scope for development of residential lands in the vicinity of the capital city. Efforts are underway to cater to the needs of clients in every market segment. The success of such a large construction company requires specialized labors and highly qualified professional backup and Nesaria Foundation has developed a strong team of such highly skilled, experienced professionals to work under its competent management.
Evaluated the Apartment projects of Nesaria Foundation Limited
The apartment project having a combination of  different types of floor space designed by a team of qualified and experienced planners, architects, engineers, and other skilled professionals to offer modern architectural  excellence and comfortable living facilities.
Evaluated the Apartments Projects:
Apartment layout
Building Entrance
Reception Lobby
Lift, Lobbies & Staircases
Roof Top
Painting and Polishing
Living Rooms
Bed Rooms
Kitchens
Balconies
Apartment layout:
The total layout has been thoughtfully arranged to maximize advantages, specially in relation to the day light from all sides and cross – ventilation throughout.Spreading the layout from end to end. The master has emphasized privacy and second bed rooms have been located away from the guest. All rooms can take advantage of both the winter sunlight and cool summer breeze.
Evaluated The Promotional Activities Or Marketing Activities
Nesaria Foundation Limited.runs is promotional activities for introduce is projects to customers. Promotional activities have major impact to increase sales volume. Nesaria Foundation Limited. has promotional activities done that illustrate below-
Bill boards: 
Bill-board in the every project's location and beside the road.
Road Show:
Nesaria Foundation Limited. Introduces its products and offer by road show.
Press Ads:
For increase sales Nesaria Foundation Limited provide ads on daily news paper such as Dainik Prothom alo, The Daily Star and Bangladesh protidin.
Video Ads:
Telecast advertisement in personal dish channels.
Left-left:
For projects advertisement provide left-left in the daily news paper.
Pricing strategy
Pricing decision should take considering account profit margins and probable pricing response or customer and competitor. Nesaria Foundation Limited generally follows the pricing policy in a standard way. The most elementary pricing method is to add a standard mark up to the project cost.
Nesaria Foundation Limited is using "Competitive pricing" strategy.
Most of the time flat or product price is determined by location or area.
Product price or flat price also determine by quality.
Price changes occurred when raw materials price is increase.
Building Entrance:
Secured deorative MS gate with lamp as per the elevation & perspective of the building.
• Functional Comfortable Drive-way with pavement Tiles.
• Reserved Car parking
• Attractive Apartment Logos.
• Guard post with adequate lighting.
• Drivers Rest Room with Toilet facilities.
Reception Lobby:
Impressive reception desk with Tiles/marble finished.
Tiled floor in reception area.
PABX/Intercom system connected with each apartment.
Separate Mailbox for each apartment.
Lift, Lobbies & Staircases: 
Imported Passenger Lift of Europe/Korea origin of required capacity.
• Spacious lift lobby in each floor.
• Floor tiles in all lift lobbies and staircase with proper lighting system
Roof Top: 
Roof top garden.
• Clothe drying area.
• Community space with kitchen and toilet.
• Protective Parapet wall.
• Adequate Sitting arrangements in roof top.
Painting and Polishing: 
Internal walls & ceiling – Plastic emulsion paint (Berger/Elite) of soft color.
• Grilles & railings – Synthetic Enamel Paint (Berger/Elite)
• Exterior walls – Weather Paint (Berger/Elite)
• Boundary walls – Weather Paint (Berger/Elite)
• Boundary Gate(s) – Spray finish with duco paint.
• Ground Floor Columns – Column protective metal corners painted with synthetic enamel paint (Berger/Elite).
Living Rooms: 
The living room and formal dinning are large enough for parties. A unique atmosphere of elegance instantly dominates the living areas.
Bed Rooms: 
Spacious sizes with white mosaic floors and tinted glass windows in aluminum make every bedroom a place of relaxation. The main bedrooms each have conveniently attached dressing rooms that lead to attractive Baths.
Kitchens: 
The kitchens are beautifully designed luxuries with marble worktops and stainless still sinks. Wall and floor tiles in colored ceramics complement the traditional styling. The kitchen has been expertly designed to take most appliances. Cabinet shutters are optional to suit the choice.
Balconies:
Comfortable adequately sized balconies are strategically located. These have both aesthetic and functional values.
Sales Planning
Strategy
Nesaria Foundation Limited is initially focusing their efforts on buying lands and developing existing properties. Once the lands are purchased, then promotional activities run to attract customer for apartment sale.
Keys to success
Safe and quality housing that attract customers. Maintaining open communication between Nesaria Foundation Limited and is customers in order to ensure the highest level of customer satisfaction and long lasting reputation within the community. To continue to expand the number of apartments soled and developments of the existing, while also increasing the level of profits for Nesaria Foundation Limited.
Sales Literature
Nesaria Foundation Limited have brochures available at their offices. These will give the customer a general outline of their apartments and will make clear the benefits of Nesaria Foundation Limited's apartments.
Sales Strategy
A sale in Nesaria Foundation Limited's business is based upon providing customers with a living concept fitting of their needs. Nesaria Foundation Limited must be in touch with the needs and desires of their customers in order to best attract a reliable flow of incoming residents.
Sales Forecast
Nesaria Foundation Limited follows their own estimated survey information of people living pattern and that is applying for measuring the current and future forecasted earnings for Nesaria Foundation Limited apartments. Nesaria Foundation Limited perceives a continuing increase in the total number of apartments over the next year. The annually sales price should slowly rise as time goes on, joined by the decline in cost over time, producing an increased per apartments profit.
Sales Program
Nesaria Foundation Limited's sale program is including sales awards for number apartment purchased, maintaining a full capacity status and customer service awards for those who best demonstrate Nesaria Foundation Limited's commitment to customers. Also Nesaria Foundation Limited will award existing customers for referring new customers to the company.
Future Services
In the future, Nesaria Foundation Limited will look to give each department within the company the opportunity to become a more independent unit. This will make expansion efforts more efficient and will provide specialists in their departments the chance to become more focused in their field. Nesaria Foundation Limited is in the process of conducting surveys in order to determine the best possible markets for its expansion.
PROBLEMS IDENTIFIED
Findings
Nesaria Foundation Limited is a good company it maintain its quality in standard level though it has some problems that illustrated below:
The products offered by Nesaria Foundation Limited are good but the project locations are not so lucrative. It is because, Nesaria Foundation Limited management try to purchase land where ever they found it in cheap cost and want to develop it. Considering the competitive market; other competitor are developing their projects at good locations. Nesaria Foundation Limited unable to manage such kind of location for developing their projects to grab attention of more potential customers.
The promotional activity done by Nesaria Foundation Limited is limited to print media only. Nesaria Foundation Limited hasn't done any promotional activities in electronic media for their target customers. Where their competitors are doing lots of promotional campaign by using electronic media.
Project pricing is another factor which is not properly managed by Nesaria Foundation Limited. For the customer Nesaria Foundation Limited charges various price ranges for the same project which is not good for the business reputation of Nesaria Foundation Limited. If competitive price range will not set, it will be difficult to get number of potential customers and it could hamper Nesaria Foundation Limited good will too.
Projector and laptop are not available in Nesaria Foundation Limited for that reason projects presentation is tough and draw customer attention.
RECOMMENDATIONS 
If Nesaria Foundation Limited (NFL) follows the following steps, then Nesaria Foundation Limited can overcome such types of unexpected problems. These are given below:
Nesaria Foundation Limited management should select such kind of location for developing their project which has huge demand to the target customers. The location should be good for getting attention of the target customers. This will help to get more profitability and acquire competitive advantage for Nesaria Foundation Limited.
Nesaria Foundation Limited should undertake more promotional campaign by using electronic media like; television, internet etc. It is because majority people are like to watch television advertisement can help Nesaria Foundation Limited to get attention of the target customers.
Setting competitive price range has got huge impact among the target customers. It is necessary Nesaria Foundation Limited should have set fixed price range for their target customers for same project.
Nesaria Foundation Limited should provide projectors and laptops for projects presentation and drawing customer's attention.
Conclusions
The Real Estate sector of Bangladesh is a rising sector. The sector is growing very rapidly and increase competition day by day. Without follow a specific target and work schedule it's very difficult to make above average return from market.
We have been so far trying to present you with an overview of our Project 'Nesaria Housing' in nutshell. To prosper and soar high, we believe in your active participation in our noble effort. The best way you could contribute is to be a proud member of 'Nesaria Housing' by owning your abode or an office or even a University Campus, for that matter! We expect you to project your dreams a little forward and let us shoulder the responsibility of turning that dream into reality. We are confident-you will remain our Ambassador in all the days to come.
Though it's the repaid growing sector, still its activities are limited to the higher class people. A few number of middle class people who get a healthy amount of pension fund after retirement or can manage bank loan, may buy apartment; but the price of the apartment are excessive for them. If it's possible to decrease apartment's price it may helpful both for customers and firm. In this way firm can able to enhance their sales volume by decreasing the price of apartment respectively.
Though some problems and weakness are found in real estate sector can stand in a strong position by creating trustworthy, decrease price, regulation of collecting installment, developing product etc. The Government should give all kinds of support to achieve the goal of this sector.