According to a Rutgers study, newborns at risk for Type 1 diabetes, because they were given antibiotics, may have their gut microorganisms restored with a maternal fecal transplant. The research, which included genetic analysis of mice, was published in the journal Cell Host & Microbe.
According to the findings of a mouse study led by Rutgers University, transferring maternal gut microbes to babies susceptible to type 1 diabetes who have had their gut microbiome wiped out by antibiotic treatment may reduce their risk of developing the autoimmune disease.
The findings suggest that newborns at risk for Type 1 diabetes because their microbiome (the trillions of beneficial microorganisms in and on our bodies) was disrupted may be able to reverse the condition by transplanting fecal microbiota from their mother into their gastrointestinal tract after the antibiotic course is finished.
Newborns at risk for Type 1 diabetes because they were given antibiotics may have their gut microorganisms restored with a maternal fecal transplant, according to a new study.
Despite the fact that this research is still in its early stages, the researchers believe it could be useful for human babies who are at risk of developing this type of diabetes. Other research has found that significant changes in the gut microbiome can be seen before and during the onset of type 1 diabetes in humans, implying a possible causal link, though the exact mechanism is unknown.
Type 1 diabetes is the most common autoimmune disease in childhood.
"Previous research has shown that antibiotic exposure in young animals disrupts the microbiome, which may change age-associated immunity and organ-specific inflammation, increasing the risk of immune-mediated diseases," said co-author Martin Blaser, director of Rutgers' Center for Advanced Biotechnology and Medicine.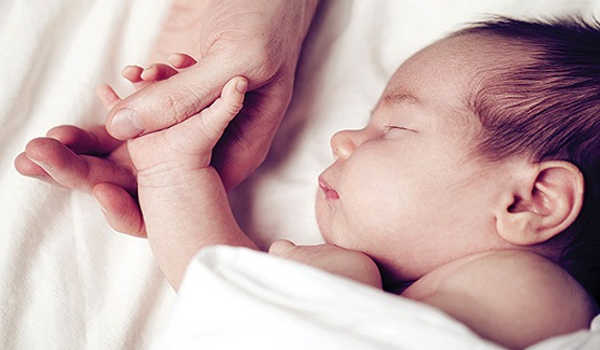 The gut microbiome is minimal at birth and grows over time, taking approximately three years to become as diverse as that of an adult. Babies get the majority of their gut microbes from their mother, both during birth and through breastfeeding, as well as through skin-to-skin contact. Early infection exposure can result in babies being treated with antibiotics, which can have a serious impact on their developing gut microbiome.
The researchers compared mice that were given antibiotics between days 5 and 10 of life and then given a transplant of maternal microbiota up to a week later to those that were not. The researchers discovered that the mice who received the transplant had their microbiome partially restored and their diabetes risk returned to normal.
"The mice that were exposed to antibiotics had either too high or too low expression of indicator genes in their intestinal wall, but the transplant brought that back almost to the original levels and restored metabolic pathways," said co-author Xue-Song Zhang, an assistant research professor at Rutgers' Center for Advanced Biotechnology and Medicine. "We were able to identify groups of genes that returned to normal after the transplant as if the mice had never been given antibiotics."
The next step, according to the researchers, is to identify the beneficial microbes. Further research revealed that there is a type 1 diabetes protection mechanism that is strongly linked to an immune peptide called Reg3g, as well as immune regulators CD44 and TLR2. Reg3g was reduced in antibiotic-treated mice, which could explain why these animals developed type 1 diabetes earlier.
"The mice that were exposed to antibiotics had either too high or too low expression of indicator genes in their intestinal wall, but the transplant brought that back almost to the original levels and restored metabolic pathways," said co-author Xue-Song Zhang, an assistant research professor at Rutgers' Center for Advanced Biotechnology and Medicine. "We were able to identify groups of genes that returned to normal after the transplant as if the mice had never been given antibiotics."