A sand tiger shark has been born by artificial insemination for the first time at Ripley's Aquariums in Myrtle Beach, South Carolina, in a world-first for the species. With the number of these creatures declining, this achievement might be a critical step in ensuring their survival in the wild. The miraculous puppy was born on March 24, 2022, and was called Rip after the company's founder, Robert LeRoy Ripley. He's grown at his own pace since then, weighing 7.9 kilos (17.4 pounds) and measuring nearly 1 meter (3 feet) in length.
In order to artificially inseminate a shark, a sperm sample is taken and inserted into the reproductive canal of a female shark with egg cases growing inside her. The female will be examined first for any traces of leftover sperm from a prior contact, as some egg-laying sharks retain sperm for later use. Artificial insemination sperm samples are frequently frozen and then thawed before being implanted into a female, a breakthrough in captive shark care that has allowed researchers to produce shark pups from parents on opposite sides of the globe.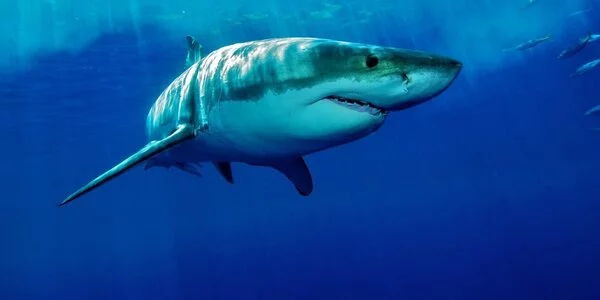 This is critical to the success of captive breeding programs because it allows genetic material from a wide range of species to be transferred between aquariums and research institutes, allowing the genetic pool to remain open. "Chickens of the sea" is a moniker given to egg-laying sharks because their egg-laying schedules are similar to that of chickens. This is beneficial for artificial insemination since it allows us to better estimate when the optimal moment to fertilize growing eggs is.
Rip's mother was artificially inseminated in May 2021, and she began to exhibit indications of pregnancy soon after. These animals' gestation periods range from eight to twelve months, implying that they have a sluggish reproductive rate and can only produce two pups every two to three years. Ripley's Veterinary and Husbandry Teams were able to monitor Rip's progress over the following year using ultrasonography, and when the time was perfect, he wriggled into the world in March of this year.
In the wild, sand tiger sharks (Carcharias taurus) can live for more than 24 years, but they are vulnerable to fishing and climate change, which can induce fluctuations in their preferred habitats. The species is currently Critically Endangered, according to the International Union for Conservation of Nature (IUCN) Red List of Threatened Species, thus pups like Rip might play a crucial role in conserving the genetic variety of these sharks. In a statement, Vice President of Ripley's Aquarium Tim Handsel remarked, "Rip represents the future and a significant point in history for his species." "Vulnerable animals like the sand tiger shark have a better future when study, science, and care are combined. This pup is extremely important to Ripley's Aquariums and the global survival of species."