Apple has recently released a slew of new OS betas, including two long-awaited features. IOS Beta 15.4 adds the option to unlock your phone with Face ID while wearing a mask (or, if we are being pedantic, upper-Face ID), while iPadOS Beta 15.4 and MacOS 12.3 provide the long-awaited Universal Control feature. Face ID with a mask on has been a popular feature request since the outbreak began, for obvious reasons.
A feature that would drop the user to a password entry screen when the phone detects a mask first reported in April 2020, and this February, iOS 14.5's developer beta added the ability to unlock the phone through a connected Apple Watch – a creative workaround of sorts. The new beta version of the operating system has the feature that users have been asking for. When activated, the phone will check for features around the eyes to see if it is the correct person. The reading is less precise and potentially less secure without the entire face, which is why it is opt-in.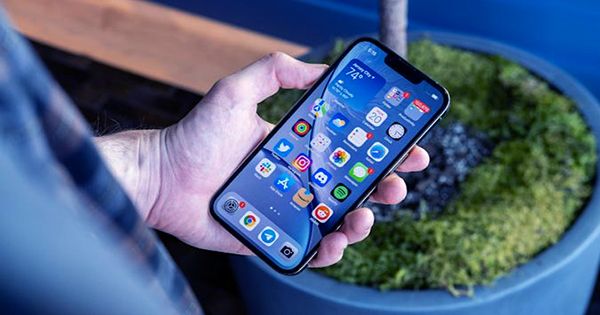 On the iPad/MacOS side of the fence, the business is finally releasing Universal Control as a beta. The feature, which announced in macOS 12 Monterey, was due last year but has since delayed. It's due out in the spring, but developer beta testers can get their hands on it right now. The feature serves as a complement to Sidecar. Universal Control, on the other hand, will instantly share a mouse cursor and keyboard between a Mac and an iPad, whereas that function converts an iPad into an additional display.
Users can also pick up content on one device and move it between PCs by dragging and dropping it. A handful of new emojis are also available for iOS, including heart hands, a biting lip, and a pregnant woman/man. Starting today, the betas are available. There is no indication yet on when the product will be available to the public.
Face ID was a brilliant idea until big swaths of the population forced to wear facemasks, therefore rendering it useless. Apple appears to have heard our groans. Users are reporting that the latest developer version of iOS 13.5 includes a modest new feature that makes it easier to unlock your iPhone without removing your protective facemask.
If a mask detected, Apple devices with Face ID will move to the backup passcode-entry page, according to videos published on Twitter by Robert Petersen and Guilherme Rambo. That is not just convenient if you unlock your phone hundreds of times a day, as we all do, but it also helps to keep people safe by not requiring users to remove their masks, which could expose them to the virus.