Consumers in the United States may now use Klarna's "Pay Now" service to pay in full and promptly at any online merchant, that accepts Klarna. This expands the global retail bank, payments, and shopping giant's US operations, where Klarna's client base has grown to more than 21 million.
Customers in the United States will be able to make interest-free payments in four installments using a physical card format, either in shops or online, in addition to Pay Now. It may be used with the Klarna app as well as Apple Pay and Google Pay.
Klarna's Express button for a streamlined checkout, which is currently live at Macy's and Coach, and its subscription service, a first-of-its-kind tool for paying subscriptions and memberships in four, interest-free instalments, were previously available to US consumers. Over 250,000 shop partners operate with Klarna.
According to Sebastian Siemiatkowski, co-founder and CEO of Klarna, launching these services in the United States is a natural extension of what the firm has previously experienced in its other regions. He said that Europe accounts for 50% of Klarna's Pay Now business.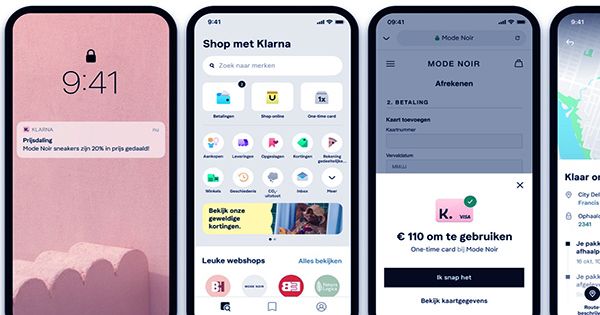 "We're really looking forward to launching a card in the United States," he added. "We want people to utilize Klarna everywhere, as we've seen in other areas." Some people will use Klarna on occasion on websites and in apps, but when you give them a piece of plastic, they are also really grateful, and they enjoy it."
Klarna's approach as a means to pay online and its portion of checkout is creating some competition, despite its market share being behind competitors like PayPal. After only two years in the US market, merchants are reporting Klarna that its percentage of checkout is rapidly increasing, according to Siemiatkowski.
He continued, "It feels like a fantastic chance to offer them a nice challenge." This latest service comes after a slew of recent changes from the firm, including the launch of its super app earlier this month, which aims to give a single app for the full customer journey, from discovery to returns. Klarna also bought Inspirock, an online trip planner that uses artificial intelligence and local knowledge, in October to add a travel agency component for its 90 million members.
David Sandstrom, Klarna's CMO, said the super app was a chance to introduce skills found in other nations, such as China, to the Western world and link many pain areas for customers while addressing the Inspirock purchase.
"With the app, we looked at what other problems we might solve outside payments," Sandstrom explained. "When it comes to online shopping, the process is often broken down into 20 separate applications, one for each procedure such as discovery, payment, and return administration." The super app is a platform for releasing features on a large scale. We can now put new things into the app on a regular basis, and we will ultimately open it up to other parties.