Powered by People, a Kenya-based wholesale e-commerce platform with hubs in the Americas, Asia, and Europe, has raised $5 million in early capital to expand its transaction volume by increasing the number of small firms utilizing its B2B online marketplace to access worldwide customers. Susa Ventures and Golden Ventures led the round, with participation from a number of investors, including Flexport Ventures, J Ventures, and Fabric, the founders of DraftKings. The firm has previously obtained money from a variety of investors, including the Founders Factory Africa, Mercy Corps, and the Mastercard Foundation, bringing its total cash raised to $7 million.
Powered by People connects small businesses with retailers who value supply-chain transparency, sustainability, and small-batch manufacturing – businesses that are driven by the need for diversity and have vowed to help small businesses as they adapt to the increase of conscious consumers. "We are going to continue growing up our technology," Powered by People co-founder and CEO Ella Peinovich said of the stock investment.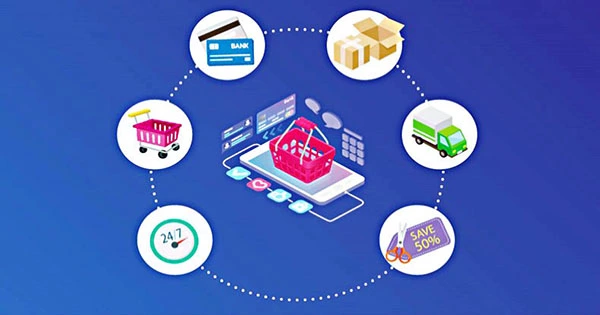 We're releasing new vendor tools this quarter that will assist streamline and automate processes so that small firms can take on larger orders and flourish. We're also putting resources into developing our senior leadership." More than 200 brands and 45,000 craftspeople from 47 countries cooperate with the firm, which sells to shops such as West Elm and The Citizenry in major regions such as North America and Asia. By mid-March, the company had achieved an annualized run rate of $15 million in total gross merchandise value, which they intend to increase to $25 million by the end of the year. The platform's average order value is $1,200.
"We're giving these companies a new window into the specialized retail industry in North America," says the company. We've also exposed them to wholesale, which we believe is the most cost-effective method to acquire from any country." Traders may also get up to 50% advance financing from the startup, which helps them handle consumer orders rapidly. A 5% interest rate is charged on the 120-day loan. Traders have already received $5.8 million in credit from the firm, which expects to provide another $10 million by the end of the year.
"It's true that many of our manufactures wouldn't take on larger deals if they didn't have the necessary cash flow." "We're providing them with funding to help them expand their enterprises," she explained. Powered by People was launched in 2019 by Peinovich, Hedvig Alexander, and Alison Phillips to help developing companies get access to global markets. It wasn't Peinovich's first time starting a social venture. In 2011, she co-founded Soko with Catherine Mahugu and Gwendolyn Floyd, a fashion label that collaborates with tens of thousands of craftspeople to create accessories for worldwide markets. She relocated to Kenya after graduating from MIT ten years ago and served as CEO till 2018.
The concept behind Powered by People was to build a platform that would allow several businesses to reach foreign markets, rather than just one. "We sold three quarters of our sales in the fourth quarter of the year as a seasonal brand." What about the other three-quarters of the year? How can we ensure these craftspeople' long-term success? I was incredibly proud of what we were doing at Soko, and I thought we could do the same for other businesses. As a result, Powered by People was born," Peinovich explained.
The plan was simple: she wanted to build a marketplace for artisan dealers, providing them with funding and business tools such as a customer relationship management software to help them manage and develop their enterprises. "They can track products, and we offer low-cost money transfers from the United States, which is our main market." We provide payment rails so that orders may be placed in US dollars. "We also provide logistical aggregation," Peinovich added.
Powered by People is also establishing regional hubs to assure faster order delivery, taking advantage of drop-ship e-commerce potential. Peinovich stated that social enterprises had always piqued her interest. She pointed out that each item made by the craftspeople had a tale.