Drones have made it possible for humans to fly through the air and receive a close-up view of some of Earth's most breathtaking—and occasionally dangerous—natural landscapes and occurrences. They have introduced a completely new perspective to photography, whether it is maneuvering around active volcanoes, focusing on a polar bear village, or simply climbing high enough to fully appreciate the scene.
The winners of the 2022 Drone Photo Awards, which honor some of the best and most astounding photographs in the industry, were just revealed. View a few of our competition highlights to get a sense of what the breathtaking pictures actually depict.
Photographer Igor Altuna captured the image above, titled Feast, in Zambia's South Luangwa National Park. The bloated remnants of a deceased hippopotamus are visible in it; it has been transformed into a substantial feast for a gang of crocodiles in the Luangwa River.
Armand Sarlangue won Photo of the Year for Big Bang, which depicts a minor fissure occurring off the main crater of Iceland's Fagradalsfjall volcano. The final eruptive phase is represented by the Sauron-like configuration. Sarlangue had to contend with rain and strong winds during a storm that hit west Iceland around the time this photograph was taken, as if soaring over the hot rock wasn't already a challenging experience.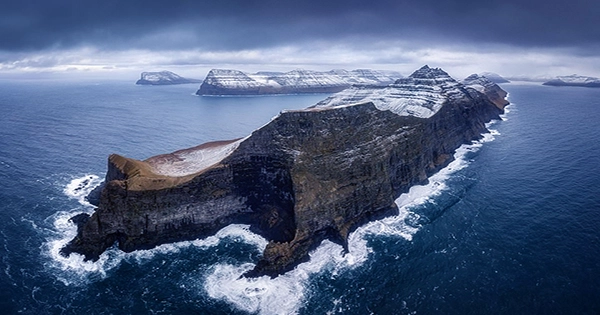 The name of the explosion crater, Ljótipollur, which literally translates to "ugly puddle," is referenced in the title of this stunning photograph, which at first glance would seem ironic. It is surrounded by vibrant rhyolite mountains and hot springs and is located in the Fjallabak Nature Reserve in Iceland's southern Highlands. Lava rock, which is red, contrasts sharply with the nearby greenery.
The largest landslide dam in Romania, Cuejdel Lake, is visible in this aerial photo of the Carpathian Forest. As a result of trees that were originally on land being surrounded by water, half of the trees in this picture appear to be stuck in ice.
Look! A harbor seal is perched atop a large ice pancake. When the water's surface begins to break loose but is prevented from forming a solid ice sheet by wake and tidal action, ice disks, as they are also known, form. As a result, chunks of ice collide with one another and finally smooth out to form ideal frosted pancakes.
Nothing better than a scale banana shaped like a newborn one can convey the overwhelming enormity of a blue whale. These cetaceans are the largest ever to have lived, making them not just the largest mammals on Earth. Despite their size, commercial whaling has endangered them; however, since the practice has been outlawed, the population is now growing for the first time.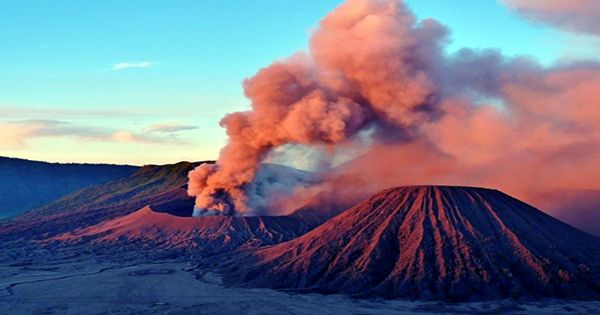 The Reykjanes peninsula in Iceland, which was shaken by hundreds of earthquakes before to an eruption, provides another volcanic Icelandic image. Then, at 8:45 p.m. on March 19, 2021, the Geldigadalir valley floor gave way to magmatic pressure and ruptured, releasing a massive amount of molten rock.
While playing with its sibling and jumping in and out of the water, a yearling polar bear is seen by a drone flying over it struggling with new ice. Ledoux spent the five months it took to get the shot in a remote camp on Svalbard's east coast.
We're back in Iceland once more (what can we say, it's a terrific place for drone photography), this time to capture the Highlands landscape's striking hue. With response to the fertility of the terrain abounding in water, grass, and blossoming foliage, Trustup was inspired to name this photo Fertility as it was hovering over the ground.
Phumdis, or odd floating islands, are found only in Loktak Lake in northern India. The spongy, trampoline-like surface of the floating clumps of plants is made up of vegetation, earth, and organic waste in various stages of decomposition. Similar to icebergs, just a small portion of an object's overall mass—about 80 percent—is visible.
This tree is not a real tree, but rather the path is taken by water as it travels inland from a source at the bottom of the image. To accentuate the visual trick, photographer Gomez traced its "branches."
The Atlantic Ocean's confluence with a glacier river can be seen in this striking image. The several streams of water represent the various flows of water that, you got it, come from the glaciers in Iceland.