Whale, predator, and desert aren't exactly terms you'd expect to see in the same phrase, but when you consider that the lethal sea creature in question is 36 million years old, it all makes sense. The finding of a basilosaurus skull in Peru's Ocucaje Desert provides proof of the region's past as a shallow marine habitat for primitive sea animals. A basilosaurus was discovered in 2021 around 350 kilometers (215 miles) south of Lima. It joins a slew of other prehistoric bones discovered in the dunes, but stands out as a particularly well-preserved example.
Rodolfo Salas-Gismondi, head of the Department of Vertebrate Paleontology at the Natural History Museum in Lima, told AFP, "This is an unusual find because of its great degree of preservation." "At the time, this species was one of the most powerful predators on the planet." The ocean behemoth has been dubbed the "Ocucaje Predator," a terrifying moniker for a 17-meter (55-foot) long predator with menacing teeth. These teeth have prompted paleontologists to place basilosaurus at the top of the food chain, indicating that it is more than capable of catching fish, sharks, and other extinct whales.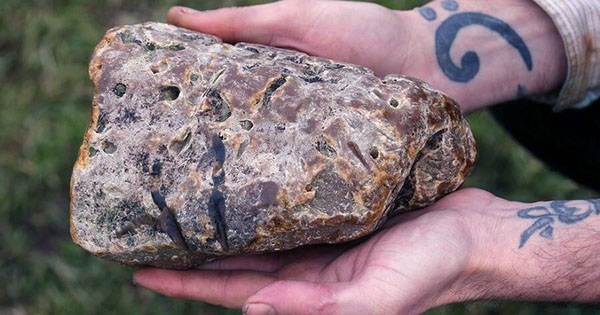 A full skull of a 36-million-year-old basilosaurus has been discovered, providing scientists with an intriguing opportunity to learn more about these ancient and magnificent carnivores. The specimen is presently on exhibit in Lima's Museum of Natural History, where its massive, overlapping teeth may be seen. Paleontologists who are interested in ancient marine species will find the Ocucaje Desert to be a haven. Its buried riches date back 42 million years, and historical fossil findings include Miocene period dolphins, sharks, and uncommon four-legged dwarf whales. It's like a fortunate dip sandpit for biologically interested grownups.
"The Peruvian sea was warm at the time," Salas-Gismondi told AFP. "We can recreate the history of the Peruvian sea thanks to this sort of fossil." The name basilosaurus roughly translates to "king lizard." While this is a bit of a misnomer (basilosaurus is a mammal, not a lizard), they are considered to have traveled through the water like a snake. That is, like a snake with a massive fanged face. Salas-Gismondi told Reuters, "It was a sea monster." "It must have caused a lot of harm in its quest for food."