The volcanic eruption on La Palma, which saw the lava flow across the landscape, has received a lot of attention in recent weeks, but some of the island's tiny residents have suddenly come to the fore as teams began organizing an epic rescue attempt. They wanted to use drones to rescue a bunch of dogs that had been trapped for weeks in slow-moving lava. The dogs appeared to be in horrible form after being spotted by drones searching the region since they had had minimal access to food since confined at the beginning of the month.
While drones have never allowed users to save people or animals in this fashion previously, they feared that the dogs would perish if they were not rescued.
On September 19, 2021, the Cumbre Vieja ("Old Summit") volcano began releasing lava in the calm Cabeza de Vaca area, but within hours, the spread of smoldering lava threatened many municipalities, prompting an evacuation order. Late in September, videos of a church destroyed by lava flow in Todoque, the same village where the dogs imprisoned, began to circulate. They were hiding out in two empty water tanks surrounded by molten lava, according to CBS News reports.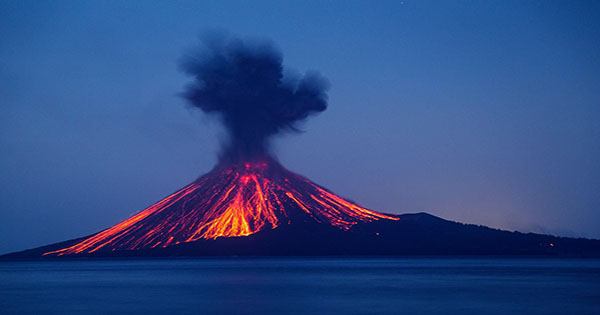 When lava flows through terrain like this, pockets in the flow form, providing safe havens for wildlife, domestic animals, and people. The dogs' predicament prompted animal welfare organization Leales.org to recruit the services of drones in early October to deliver food and water to the starving creatures. They contacted Aerocameras to see whether the dogs might be carried out as cargo using a larger model since they were curious if the technology could travel much further.
The precise number of canines trapped on the spit of land is unknown, with news accounts varying from four to six dogs. According to The Hill, the drone that will be used to recover them weighs 50 kilograms (110 pounds) and will need to fly each dog 450 meters (0.25 miles) to reach safe ground. This would have left the drone operator with only eight minutes to entice the terrified dogs into the drone's net and complete the voyage before the battery died in mid-flight. Fortunately, their savior would arrive in a less obvious manner, as it appears that a mystery team of rescue workers stormed in to save the day while everyone was crunching figures. The drone flew out on Wednesday with infrared cameras to find the dogs, but they found no dogs and what appeared to be human footprints after inspecting the tanks where they had been hiding.
Then, on Thursday, a video of a flag inside the tanks was shared online, with the words "Keep on, La Palma!"The A-Team" signed, "The dogs are alright." While you may be skeptical, that The A-Team was behind the rescue attempt, allow us to give you with some solid proof: the placard also featured spray-painted "bullet holes" in an apparent nod to the show is opening titles. Is there anything else we can say? According to the Guardian, Jaime Pereira, the chief executive of Aerocamaras, stated, "We've watched the footage and we've established its true, just like the footprints we found [on Wednesday]." "The important thing is that the dogs have gotten out in some way."