Aurora Innovation, an autonomous vehicle technology startup, is launching a small test fleet of self-driving Toyota Siennas for future ride-hailing operations. According to an Aurora representative, the business will test its cars on highways and suburban streets in the Dallas-Fort Worth region, with a concentration on high-speed routes. The hybrid electric Toyotas will use the same software and hardware as Aurora's Class 8 trucks, which are already being tested for transporting cargo. Aurora, like Waymo, seeks to show that it has a "key competitive advantage," particularly the "transferability" of its fundamental technology across two major markets: freight and passenger mobility.
The test fleet was unveiled six months after Aurora announced its initial development prototype of the same vehicle, which was tested in Pittsburgh, Dallas, and the Bay Area, and a year after Aurora first announced its intention to work with Toyota to integrate Aurora Driver with driverless vehicles designed for robotaxi operations. Aurora has indicated that it plans to introduce Aurora Connect, a driver-as-a-service solution that would be available through existing ride-hailing applications, including Uber's, by late 2024.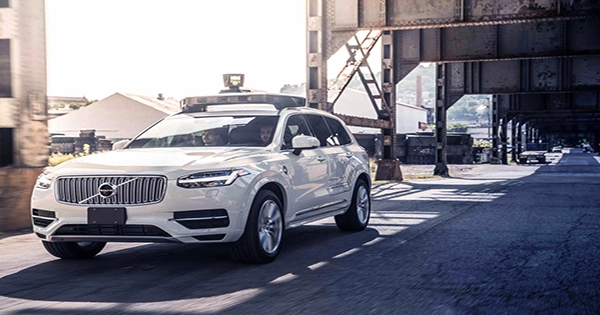 Aurora purchased Uber's self-driving business in 2020 and has maintained a partnership with the firm since then. For example, Aurora's self-driving trucks are transporting products for Uber Freight clients in Texas as part of a multiphase commercial test that will see the two firms become increasingly integrated. An Aurora spokesman told TechCrunch, "We're now utilising Uber's extensive marketplace data to inform and expedite our commercialization plan to broadly deploy Aurora Connect in cooperation with Toyota and Uber."
"To join the ride-hailing industry, we created Aurora Connect to integrate seamlessly into current ride-hailing networks, resulting in a hybrid model of autonomous cars and human drivers that will enable networks to fulfill rising demand and provide a smooth experience for riders."
When Aurora Connect is live, a rider can request a jour32ney and be picked up by an Aurora-driven car or a human driver, depending on the route. While Aurora appears to be on track for commercialization, others in the robotaxi business are already paving the way. Motional, for example, has partnered with on-demand and transportation Tech Company Via to establish a free robotaxi service in Las Vegas, and it's planning to launch commercial service with Lyft in the same city next year. Argo AI and Ford have already debuted autonomous vehicles on Lyft's network in Miami, with an Austin launch anticipated soon.
There's also Cruise and Waymo, who have established robotaxi services under their own names in San Francisco and Phoenix, respectively. Aurora has been testing its self-driving trucks on Texas roadways with big-name corporations like FedEx in recent months. According to Aurora Connect, the company that just became a SPAC, Texas will be the first state where Aurora Connect will be available on the streets.
"Texas is home to a number of important United States interstates and routes that are crucial for moving products throughout the country, and where many of our customers and potential customers operate," the spokesman added. "Texas also allows us to create and test routes that will be prioritized when Aurora Connect launches, such as rides to the airport." The self-driving Toyotas, which are based on the "Sienna Autono-MaaS" (S-AM) platform, have a top speed of 70 mph and rely on Toyota's proprietary FirstLight lidar for safe highway driving.
Aurora's test fleet will include two vehicle operators, one in the driver's seat to supervise Aurora Driver's conduct and the other in the passenger seat to watch and take notes for the engineering team. According to Aurora, the Siennas outfitted with Aurora's AV stack can already handle Texas U-turns, high-speed merges, and lane changes, including while vehicles are stopped on the shoulder of the road and to avoid slow-moving traffic. In addition, the driver is reacting to numerous types of construction, stop-and-go traffic, and bad weather.