About Yellow Fever
Yellow fever is a viral disease that is transmitted primarily by mosquitoes. Yellow fever can lead to serious illness and even death. It is called 'yellow fever' because in serious cases, the skin turns yellow in colour. This is known as 'jaundice'.
ellow fever virus is found in tropical and subtropical areas in South America and Africa. The virus is transmitted to people by the bite of an infected mosquito. Yellow fever is a very rare cause of illness in U.S. travelers. Illness ranges in severity from a self-limited febrile illness to severe liver disease with bleeding.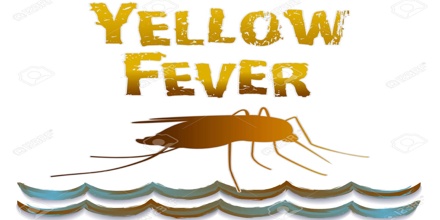 In 2013, yellow fever resulted in about 127,000 infections and 45,000 deaths, with nearly 90% of these occurring in Africa. Nearly a billion people live in an area of the world where the disease is common. It is common in tropical areas of South America and Africa, but not in Asia. Since the 1980s, the number of cases of yellow fever has been increasing. In 1927 yellow fever virus became the first human virus to be isolated.
Yellow fever disease is diagnosed based on symptoms, physical findings, laboratory testing, and travel history, including the possibility of exposure to infected mosquitoes. There is no specific treatment for yellow fever; care is based on symptoms. Steps to prevent yellow fever virus infection include using insect repellent, wearing protective clothing, and getting vaccinated.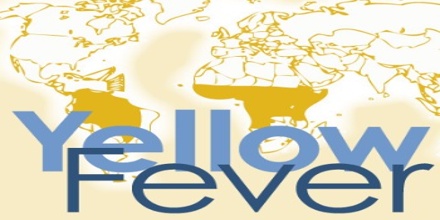 Key Facts –
Yellow fever is an acute viral haemorrhagic disease transmitted by infected mosquitoes. The "yellow" in the name refers to the jaundice that affects some patients.
Symptoms of yellow fever include fever, headache, jaundice, muscle pain, nausea, vomiting and fatigue.
A small proportion of patients who contract the virus develop severe symptoms and approximately half of those die within 7 to 10 days.
The virus is endemic in tropical areas of Africa and Central and South America.
Since the launch of the Yellow Fever Initiative in 2006, significant progress in combatting the disease has been made in West Africa and more than 105 million people have been vaccinated in mass campaigns. No outbreaks of yellow fever were reported in West Africa during 2015.
Large epidemics of yellow fever occur when infected people introduce the virus into heavily populated areas with high mosquito density and where most people have little or no immunity, due to lack of vaccination. In these conditions, infected mosquitoes transmit the virus from person to person.
Yellow fever is prevented by an extremely effective vaccine, which is safe and affordable. A single dose of yellow fever vaccine is sufficient to confer sustained immunity and life-long protection against yellow fever disease and a booster dose of the vaccine is not needed. The vaccine provides effective immunity within 30 days for 99% of persons vaccinated.
Good supportive treatment in hospitals improves survival rates. There is currently no specific anti-viral drug for yellow fever.
Signs and Symptoms of Yellow Fever
Once contracted, the yellow fever virus incubates in the body for 3 to 6 days. Many people do not experience symptoms, but when these do occur, the most common are fever, muscle pain with prominent backache, headache, loss of appetite, and nausea or vomiting. In most cases, symptoms disappear after 3 to 4 days.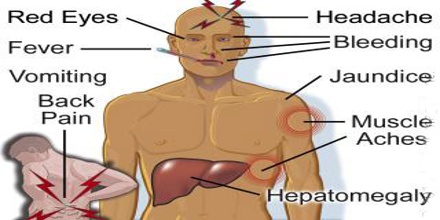 A small percentage of patients, however, enter a second, more toxic phase within 24 hours of recovering from initial symptoms. High fever returns and several body systems are affected, usually the liver and the kidneys. In this phase people are likely to develop jaundice (yellowing of the skin and eyes, hence the name 'yellow fever'), dark urine and abdominal pain with vomiting. Bleeding can occur from the mouth, nose, eyes or stomach. Half of the patients who enter the toxic phase die within 7 – 10 days.
Yellow fever is difficult to diagnose, especially during the early stages. More severe disease can be confused with severe malaria, leptospirosis, viral hepatitis (especially fulminant forms), other haemorrhagic fevers, infection with other flaviviruses (e.g. dengue haemorrhagic fever), and poisoning.
Blood tests (RT-PCR) can sometimes detect the virus in the early stages of the disease. In later stages of the disease, testing to identify antibodies is needed (ELISA and PRNT).
Treatment and Prevention
Good and early supportive treatment in hospitals improves survival rates. There is currently no specific anti-viral drug for yellow fever but specific care to treat dehydration, liver and kidney failure, and fever improves outcomes. Associated bacterial infections can be treated with antibiotics.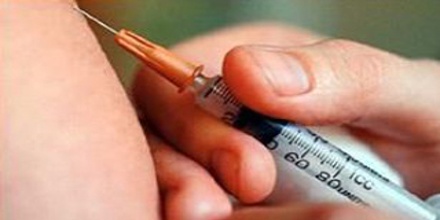 Vaccination is the most important means of preventing yellow fever. In high-risk areas where vaccination coverage is low, prompt recognition and control of outbreaks using mass immunization is critical for preventing epidemics. It is important to vaccinate most (80 % or more) of the population at risk to prevent transmission in a region with a yellow fever outbreak.
Several vaccination strategies are used to protect against outbreaks: routine infant immunization; mass vaccination campaigns designed to increase coverage in countries at risk; and vaccination of travellers going to yellow fever endemic areas.
The yellow fever vaccine is safe and affordable and a single dose provides life-long protection against yellow fever disease. A booster dose of yellow fever vaccine is not needed.
There have been rare reports of serious side-effects from the yellow fever vaccine. The rates for these severe 'adverse events following immunization' (AEFI), when the vaccine provokes an attack on the liver, the kidneys or on the nervous system, leading to hospitalization, are between 0.4 and 0.8 per 100 000 people vaccinated.
The risk of yellow fever transmission in urban areas can be reduced by eliminating potential mosquito breeding sites by applying larvicides to water storage containers and other places where standing water collects. Insecticide spraying to kill adult mosquitoes during urban epidemics can help reduce the number of mosquitoes, thus reducing potential sources of yellow fever transmission.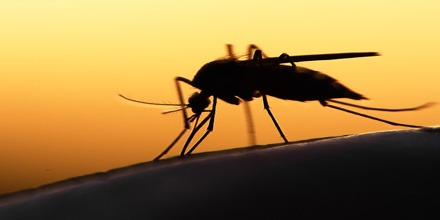 Prompt detection of yellow fever and rapid response through emergency vaccination campaigns are essential for controlling outbreaks. However, underreporting is a concern – the true number of cases is estimated to be 10 to 250 times what is now being reported.
WHO is the Secretariat for the International Coordinating Group for Yellow Fever Vaccine Provision (ICG). The ICG maintains an emergency stockpile of yellow fever vaccines to ensure rapid response to outbreaks in high risk countries.