Main objective of this report is to discuss and analysis on Living Stone Limited With a Project Estimate, Basically estimate Living Stone Limited's construction policy. Other objectives are analysis the present situation of Real Estate business in Bangladesh and briefly discuss about Living Stone Limited. Finally identify the problems related on Management, Marketing & Construction and make some recommendations to overcome this problems.
Introduction
Real State is directly related to human life and therefore, its manufacturers have immense social responsibility of providing safe and effective housing, demanding uncompromising efforts, at all levels of its activities. Living Stone Limited." The leading housing sector company in Bangladesh has been making every effort to ensure the effectiveness of the apartment  that it produces. Engineers and Architects of the company reply on the efficacy of the design of Living Stone Limited." At the time of critical needs demonstrating their confidence and trust on Living Stone   products. Living Stone   has a remarkable mission statement, which is being seriously pursued in its thoughts and actions. An increasing amount of contribution is ploughed back into social causes demonstrating Living Stones commitment to the nation. As we continue to grow, it should not only benefit  Living Stone Ltd   itself but it should also positively contribute to the nation and society where we live.
In Living Stone   believe that they construct and sell apartment to provide accommodation, happiness and smile back in life of our fellow citizens. We intend to help realize the ultimate aspiration of the nation for a lifetime of security   ensuring a safety tomorrow for the people.
Living Stone   is a leading edge Constriction & Marketing Company, based in Dhaka, Bangladesh and is acclaimed for outstanding product quality, world-class Constriction facilities, product development capabilities and outstanding service.
We produce and market 'branded generics' for almost all type of apartments' national and international markets. We also construct commercial complex, duplex villa, and bungalow international brands of leading multinational companies. We partner our activities to the humanities quest for longer, healthier, and happier life.
We employ more than 300 staff, including over 50 qualified specialists such as Architect, Engineers, Lawyers, Plane etc.
Origin of the study
This report has been prepared as a requirement of the internship program, Daffodil International University (DIU). The organization attachment started on 1st january 2009 and ended on 31st  may 2009" A case of "Living Stone Limited".With A  Project estimate (conostraction) Was assigned by Proff. M.Shahjahan Mina was my academic supervisor, Daffodil International University, Bangladesh .
Objectives:
The study has been carried out with the following Objectives.
To analysis the present situation of Real Estate business in  Bangladesh
Briefly discuss about Living Stone Limited
To analysis   A project estimate ( construction)
To identify the problems regarding Management, Marketing &Construction.
To make some recommendations to overcome the problems.
Methodology:
A multi-stage research methodology was used for collecting primary & secondary data. Since there is scarcity of published materials on real estate business in Bangladesh, the study was mainly based on secondary sources of data. the company to divide Dhaka city area into several zones conducted extensive physical survey. On the basis of the survey, the Dhaka city was divided into six zones. For dividing the Dhaka city, the company basically uses the metropolitan area and on the basis of the income group, class of the society, business zones, official zones in the city. Basically there is no use of direct questionnaires to survey. It's depend on the basis of the existing companies project location. The income level of the society and the business zone of the city select the project locations. Real estate housing association of Bangladesh and the company's own marketing section help to collecting the secondary data. The pricing policy was collected by the training session of the company. Various data and information were reviewed from secondary sources like reports, articles, journals, prospectus and other printed materials.
Sources of data:
Primary sources:
Before discussing about the primary sources of this research project let us try to know first of the basic concept regarding primary sources. The primary sources are that information which has been collected for the first time relevant with –the research project. In this regard the primary sources are the direct personal observation from the related Person & office.
Secondary sources:
Different types of secondary data are included in this study report. Sources of secondary information can be defined as follows
Internal Sources:
Brochures,
Annual report.
Unpublished information from the company
Daily Note Book (containing my activities of practical observation of LIVING STONE LIMIRED) maintained by me.
Internal records
Website
External Sources:            
As an external secondary source of information I have taken data from some other reports of other companies & other sources.
Company Overview
Living Stone Ltd. Is a real estate construction and marketing company involved in developing residential and commercial projects. Living Stone Ltd. Provides an exciting adventure and experience for landowners/apartment owners to build their home with us. Our company is committed to maintaining quality while placing special emphasis on culture and style. We have already completed a number of apartment projects in areas like Dhanmondi, Old DOHS, Lalmatia, Uttara, Green Road,  etc.
Our site selection, design and planning are always based on professional methodology and business acumen. At every level of work we rely on actual field tests and standard verification of super-structural raw materials. Overall supervision and monitoring fed into our Management Information System (MIS) allow us to plan, predict, and implement our work schedule in a seamless and efficient manner.
We consider Design to be one of our key strengths since we develop several alternative plans for each project before deciding on a final one. We are very critical when it comes to structural safety as we take all known measures and safety methods. In construction our strength is in the structure design and its implementation. At every phase of RCC (e.g. Foundation, column, slabs) we conduct concrete cylinder tests and reinforcement tests.
We also believe our behavior with our clients is undoubtedly different from our competitors. This of course our clients would be the best people to verify. We always try to do that little bit extra for each client depending on their specific requirements and needs of the moment. Our aim is to offer value for our products and services which are outstandingly different and wherever possible better than our competitors.  
Vision:
"If there is one characteristic that has typified the LIVING STONE  LIMITED  approach it is Vision to be the best of our nature and human resource. A vision to establish our group and country as respected and valued regional presence".
Mission:
"Each of our activities must benefit and add value of our society. We firmly believe that, in the final analysis we are accountable to each of the constituents with whom we interact; namely: our employees, our customers, our business associates, our fellow citizens.
Department Of Living Stone 
LIVING STONE  operates its business through extensive departmentalization as needed. This is for specified effectiveness of the tasks. The business activities of LIVING STONE  are directed, controlled and monitored from the head office of LIVING STONE LIMITED . Located at house # 50, road # 2 Old D.O.H.S,Banani , Dhaka. Being a leading Reall Estate  company in the country it employs good number of people are different departments to keep its business thriving. The following major departments coordinate the activities of LIVING STONE
CPM Department
Planning department
Admin Dept.
Marketing & Promotion Dept
H.R. Dept.
Purchase Department
Sales department
Sales education and training department
After Sales Services department
Business Research & Development department
International marketing department
MIS department
Finance and Accounts department
CPM Department
CPM stands for Central Product Management that takes care the total marketing of a product. It includes
Selection of new product
Design of new product
Introduction of the product to the market and others
Planning Department 
The planning department ensures smoothness of total operation of LSL. It is concerned with the following:
The Construction  planning
Design development
Land procurement.
Marketing & Promotion.
Sales product.(apartment)
Client service.
Raw material procurement.
Inventory Planning
Based on sales forecast from the CPM planning department breaks up the yearly sales forecast to monthly basis and develop the planning of Sales Promotion, Construction, purchase and stock of raw material . It also initiates the negotiation of Sales. It refers the suppliers' quotations to the purchase departments.
Planning department try to ensure buffer stock of three months of all the raw materials to meet any untoward events or circumstances in market.
Marketing & Promotion Dept:
Advertising and promotion are an integral part of our Social and Economic system. In our complex society, Advertising has involved into a vital communications system for both consumer and business. The ability of advertising and other promotional methods deliver careful prepared messages to target audiences has given them a major role in the marketing programs of most organizations. Companies ranging from large multinational corporations to small retailers increasingly rely on advertising and promotion to help them market products and services. In market based economies, consumers have learned to rely on advertising and other forms of promotion for information they can use in making purchase decisions.
Sales Department 
To follow the recent management of the business world the sales department has been completely separated from marketing department. It sets the forecast in coordination with marketing department and upon fixation of the sales it is the responsibility of the sales department to realize the yearly sales volume forecasted.
Marketing Executives are farthest unit of the organization. They are to generate demand for products. They are trained before sent for field.
Purchase Department
The purchase department is concerned with all the purchases of LSL. Apart from purchasing it keeps the record for tracking the costs of the company. This department works in coordination with planning department for negotiation and price fixing.
Training Department 
Training department is to provide the training to the all executive medical representatives of the company. This training is necessary to improve the quality of job-related function. The curriculum of training varies from group to group.  The department basically offers 4 types of training programs:
Induction Training Programs
Supervisory Management Programs
Advanced Supervisory Management
Refresher Training Programs (for everyone in sales in as and when basis).
After Sales Services department
Business Research & Development department
International Marketing Department
Functions of the international marketing department are.
Studying rules and regulations.
Studying different market.
Studying different buying behavior.
Studying sales force for different culture.
Studying different market characteristics is another major function of international marketing department.) – Anyone can buy and sell these products.
Marketing of  apartment product in abroad is not like as it is in Bangladesh. Product can not enjoy advertising like any other consumer products. So personal selling is the way the products can be advertised and sold. As OTC products do not require any rules to buy or sell it has a chance to go through print advertising and TV advertising. But, marketing of POP and  apartment  products can be done by personal selling.
After analyzing the buyer's attitude, the second important factor is to make the sales force effective and efficient. International marketing department determine the process in which way they will market the products. It depends on the various factors.
MIS Department 
The MIS department is the department that takes care of total automation of LSL. It supports the hardware and network of the company . It maintains the automation regularly and keeps the pace with the global IT. The MIS department also maintains the telephonic conversation between all side office  and the head-office.
Though separately dealt before, recently software department has been incorporated with MIS department. This software section is to work for developing software solutions as per organizational requirements. It also supports the other companies' requirements of the Constriction division. The facilities of MIS department are available round the clock for 24 hours.
Marketing Strategies of Living Stone Limited
Sales and Marketing Strategies:
I think the following variable plays the most important part behind the success of Living Stone Limited In Bangladesh and also across the globe. They are
Quality controls of LSL.
Product Innovation.
Use of modern technology in construction.
Quality Controls
Quality is the ultimate factor that works in the mind of the customers which create brand image at the end of day. The Living Stone Limited is known for its products. The strength of LSL lays in its quality controls system and up to date construction facilities. It has established construction facilities conforming to global   standards. During all stages of construction operation from receiving raw material to the release of the finished product the requirement   are strictly adopted.
Product Innovation:
Product innovation is successive factor behind the success of Living Stone Limited in the construction company of Bangladesh. LSL knew that in order to survive in this challenging market product innovation is need to focus on deeply. So, as result research and development department were established in order to innovate new product, improving construction process, product quality for further strengthen the position of LSL in the company.
Use of Modern Technology In Construction:
Living Stone Limited is equipped with modern and updated technology in their constriction  process. In the production process LSL is adopting all modern technology which strengthens the quality of product in more efficient manner. From my point view I think this is another reason for the success of LSL i.e. Bangladesh and also across the globe.
People:
LSL's most vital resource is its people. Its dedicated team of professionals form various disciplines are integrated in conducive environment to achieve companies objective. The people of LSL strongly believe in the company's philosophy of serving the nation and contributing to the society. LSL's over 150 young, energetic, professionals ensures the timely promotion and smooth running of the product to every parts of the country. Thus this is another factor for the success of LSL.
At the conclusion of this section I would like to say that now LIVING STONE  is a name of unique quality, commitment for society, customers and all parties involved with LSL. Co-ordination of this factor is another reason behind the success of LSL. If LSL could not make the co-ordination between these variables then the situation might have been different from now.
Marketing Mix
Marketing is the process of planning and executing the conception, pricing, promotion, and distribution of ideas, goods, and services to create exchanges that satisfy individual and organizational objectives. Marketing mix is the set of controllable variables of marketing .In  brief it is termed as the 4Ps of marketing which stands for product, price, place & promotion.
Product
LSL   does not simply believe  in  introducing  new  product  it also believes  in creating the difference  in the  market place by offering  impeccable quality. LSL   stands on   the   heritage of  bringing  innovative  building to people.  LSL' s   products are  all  intended   to help  people  to live  healthy & happy  lives. LSL's    portfolio o  features   a range of  high quality ,effective products ,some are the first of their  kind and many are  ranked number one in their   area. A lean of highly people qualified people sets LSL's  product feature and  attribute. Arts and science are blended  together  inside LSL's  products. LSL's products are designed and engineered in such manner that their overall presentation, size, shape, location, etc   are completely different from those of the competitors.
Place
The method for making your product available to the consumer marketing of product is very important no matter how good product is. In case LIVING STONE  the marketing  of LSL product is really good. In fact LSL has a marketing unit I & I services Ltd which is the sales   divisions. It maintained a large network and cover all over the prime location of Dhaka city.
In the   real estate   market, sale is very important. Having made all decisions of marketing properly, a company   will not be successful if it cannot sales its products well.
Price
In   the   real estate    market   of   Bangladesh, there is not much price differentiation in General among the different companies due to the highly competitive nature of the company.  Whatever   price   differentiation   is   there,   it   is   between the quality and the commitment of the companies.
More over,   pricing is   not a very important factor due to the nature of the product. Quality is more important.  However, the   purchasing capacity of the   buyer is also an important consideration. This fore, it is important for the companies to charge a reasonable price for their living stone product.
Promotion
Due to high competition  in this sector  among the different players in the  market,  aggressive marketing  have been  adopted  by  the  different companies.  In   this regard, promotion has become a useful tool to fight competition. More over, promotional materials of companies have an impact on buyers needs. Therefore, different companies have set out different promotional tools  to  increase market share.
How apartment building business works
Developer and landowner:
 Development buys the land or come in to an agreement with the landowner to develop the land. The basis of agreement may be the sharing of apartments or cash payments or both. Sometimes the landowner may take initiative and find a suitable developer for development of this land with the aforesaid agreement. But the very recent phenomenon is different that the developers are searching for vacant land for developing projects because number developers increased as compared to vacant and suitable land in the urban areas.
Designer:
Any developer or landowner may come up with the design. Usually the developer sets the design with the consent of landowner is other party.
Financier:
Finance is the vital factor of the development of apartment projects, For starting a project huge amount of cash is required, some arc fixed capital and some are working capital. There are so many specialized financial institutions, both govt. And private sector e.g. BHBFC, DBH, NHFI and commercial banks, private as well as govt. Sector.
Marketer:
The developer performs the entire jobs relating to marketing of the projects.
Contractor:
The Developer or Any Other Constructing Firm Appointed By Them
Construction time:
The developers in Dhaka city to take on an average 2.5 years to complete the construction of the apartment from the date of first installment given by the buyers. Interestingly, there is no provision for any kind of delinquent charge be the developer to the buyer if the developers breaks the commitment and makes deliberate delay in completing the projects or handing over the actual possession of the apartment to the buyer.
Mode of payment:
In this survey it is found that the payment mode completely varies from case to case. Basically the developer starts the project after receiving 15% to 20% of the apartment price from as many apartments as possible. After receiving the down payment, the developers then split the remaining amount, to be payable, into 5 to 8 installments that varies from case to case as per negotiation between the buyer and  the developer,
Transfer of ownership:
As there is no provision for registration of apartment, the title of the land determines the ownership of the apartment. Developer and landowner enter into a contract for the sale of the land. Due to high cost of land registration and to keep low investment by not purchasing the land, developers agree to give some apartment to the landowner. So the developer docs not have to transfer ownership into his name and in return the landowner issues an irrevocable power of attorney to the developer authorizing him to retransfer ownership to the ultimate to the ultimate owner of the apartment. There arc two types of ownership adjustment of the apartment.
Joint registration:
In case joint or proportionate registration the developer directly registers the ownership of the land in the name of the buyer. That is if there are 10 apartments on a 10 katha land then the ownership will be transferred in the name of each apartment buyer by registering 1 katha land, l-'or RAJ UK leasehold property, the land is jointly registered in the name of all apartment owners along with a Baina Nama (apartment distribution schedule) to distinguish ownership of each apartment. However, individual documents for each apartment is drawn up so that subsequently each may be independently.
Cooperative ownership or shareholding in a limited company:
In this process the buyers from cooperative society  a limited company. The title of the land is transferred to the name of the society. Leach member of the SOCIETY. Being an apartment owner, holds an equal share of the society and is free to transfer the ownership of the apartment with apartment distribution schedule clearly specified.
Identifying the location of the projects:
Prospective buyers of the real estate property consider the location before taking a final decision to buy. It is well to keep in mind, while land and improvements arc stationery, the surrounding neighborhood or the community in which the property is situated is in a significant state of flux and movement Changes in the immediate environment have a significant effect upon property values.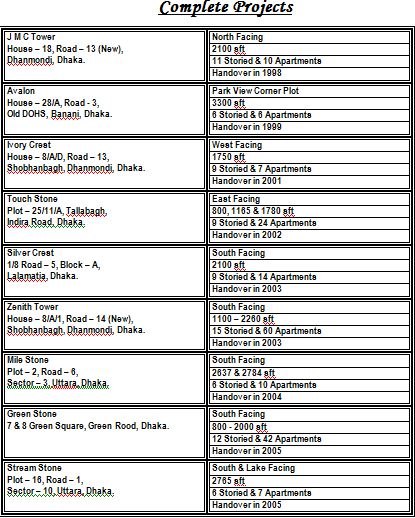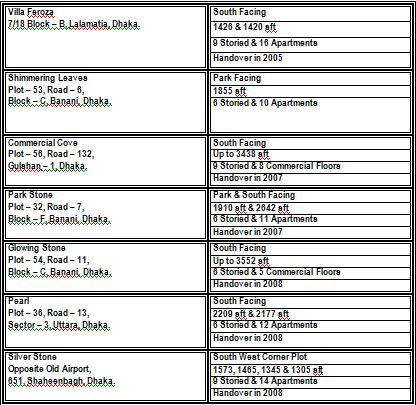 Project Estimate
Factor to Be Considered  
For
Property Buyers & Sellers
Guideline For First Time Home Buyers.
Advice to help when you're buying a Home
First time home buyers might fell better to know that there're not the only ones who feel confused about the process of buying a home. Nearly all home buyers feel the same way, even if they've bought a house in the past, because it's easy to forget the home buying steps you took to get there once the event is behind you. Get Educated
Before you begin, get educated about the home buying customs where you live. Relatives or friends who live in another state might have some good general advice for you, but chances are the process is very different in their area, so avoid the mistake of relying solely on their advice to make important decisions.
So How Do You Get Educated?
Talk to a real estate agent about the typical home buying scenario. This is not a meeting that should lead to an agreement for the agent to represent you.
It's simply a general discussion about the real estate customs in your area. An agent who won't take fifteen minutes to help you understand what to expect when you're buying  a home isn't much of an agent, so if the first few calls don't produce someone who will help, keep looking. If you don't want to talk with a real estate agent how about a bank loan officer or mortgage broker? They look at home buying from a different perspective, but can usually give you a basic overview of the process.
Questions to Ask
If you decide to work with an agent, will the agent help you compose you offer to purchase a home? If not, who does help?
If the agent uses fill-in-the-blanks forms, ask for a blank sample copy to take home and study.
What types of disclosers are sellers in your area required to give to buyers? Can the agent give you a sample copy of typical disclosures?
What types of home inspections are standard in your area? Are there other inspections that the agent recommends?
How much do the inspections usually cost? Are they regarded as a buyer expense?
When are inspections done?
Is a survey required for most transactions? If so, who typically pays for it, the buyer or the seller?
Who does the title search to verify that the deed is problem free, attorneys or a title company? What's the average cost for that service?
Who acts as settlement agent, the person who puts together final paperwork for you to sign? (Attorney, title company personnel, real estate broker, other)?
Other than loan costs, what's the average total cost for other closing fees?
Taxes, settlement agent fees, etc.
How long does it usually take to close on a home once an offer is accepted?
That's a good start. After you have the answers to those questions, you'll have a better feeling for the basic customs in your area. Always Keep a Cool Head Even simple problems can be a burden when you have so many details to take care of, so don't over-reaact if you hit a few snags on the way to closing. Keep a cool head and work with the people helping you through the transaction to resolve any issues that pop up.
At this point, you remaining steps are no different than the steps nearly every home buyer must take. It's time to start digging into the details you need to get through the home buying process.
10 Things You Shouldn't Do When you're Buying A Home
It's Not Yours Until the Paperwork is Complete  The sellers accepted your offer to purchase. The home is officially under contract and you're counting down the days to closing. The lender pre-approved you, so buying the house is a sure thing, right? Sorry, but nothing is certain until the keys are in your hands. There are still major hurdrles to get past before you close, and your actions between now and closing can create headaches, slowdowns, and even break the deal.
Don't Make a Major Purchase
You've just found out your credit is A+. That's great news, because a new car would look fantastic in the driveway of your new home. But hang on-if you are depending on a mortgage to move in, you'd best wait until after closing to buy the car. An increase in your debt to income ratio reduces the amount of monthly income avail-able for your mortgage payment.
If you tack on a higher car payment, the bank might decide you cannot afford the home. Using cash reserves when approving your mortgage. If you must make a major purchase before closing, talk to your loan officer before you do it.
Don't Change Jobs Unless It's Necessary
Banks like to see a consistent job history. They aren't usually as nervous if you change jobs within the same field, but it's better to stay put until the keys to the house are in your hand.
Don't Give an Earnest Money Deposit Directly to a For Sale By Owner Seller
Your good faith deposit should go into a trust account. Some for sale by owner sellers don't understand that funds are to be applied to your expenses at closing. I've heard many stories about sellers who spent buyer's deposit money prior to closing. When the transactions didn't take place for valid reasons-such as financing or repair problems, the buyers had to many fight to retrieve their funds. Find and attorney or other neutral party who will hold the deposit for you until closing day and make sure your contract dictates what happens to the funds if the transaction doesn't close.
Don't Let Your Emotions Take Over
Keep a cool head during the entire closing process, especially during and after an inspection. Be realistic. No home is perfect, especially older homes. Don't let the seller's refusal to do a small repair kill the deal on a home you truly love. It's not at all unusual for new owners to take care of some repairs themselves. On the other hand, don't fall so much in love with the house that you'll buy it no matter what needs to be done-unless you're absolutely sure you can handle it emotionally and financially. Decide what type of repairs you can realistically tackle, the stick with the decision. Background Reading  Do you Need a Home Inspection? And Taking Your Final Walk Through
Don't Forget to Switch Utilities
That sounds simple, but you'd be surprised how many people forget to apply for utility service at their new home. Call the utility companies as soon as you have a contract. Find out how many days lead time they need to switch the service, then get back with them when you have a firm closing date. Don't forget to discontinue services at your old home.
Line Up Your Hazard Insurance
A no-brainer, right? But it's another often-forgotten task that buyers scramble to take care of at the last minute. Before closing. Your lender will want to see an insurance binder showing you have coverage for the new home. Get it as early as possible so that closing won't be delayed. In some locations, additional types of insurance coverage might be necessary. Talk to your lender about insurance requirements well before the closing date. Background Reading Insuring Your New Home
Don't Become Best Friends with the Seller
I'll get some flack on this one. It's great to be friendly, but don't get into too many long discussions with the sellers, because personality conflicts often cloud judgments. Remember, this is their home. You're no doubt excited about moving in, and if you didn't like the house you wouldn't have offered to buy it. But you'll make changes-everyone does. A casual statement about "ripping up that ugly carpet" might be hurtful enough to keep the seller from negotiating with you about repairs or other issues that crop up.
Don't Panic if the Appraisal Comes in Low
At least not a first. There ate some things you (and your agent) can do to correct the problem. Study your options.
If you're working with an agent, it's the agent's duty to help you make it to closing. The agent should be tracking many of the day to day details that involve the lender, the seller, or the seller's agent. Background Reading Working with Agents
Don't Ignore Lender Requirements
Know what is expected of you and take care of it. For instance, a Certificate of Eligibility is required to move forward on a VA loan. That's something you must handle yourself. Answer lender questions and provide required paperwork as quickly as possible-your closing depends on it.
Important disclaimer information about this About site.
10 Steps You Should Take Before You Sell Your Home
Essential Home Selling Decisions
The home selling process differs from state to state, but there are some important steps that all home sellers should take before they put their homes on the market.  Get Pre-Approved for a Home Loan. i've known sellers who signed a contract to sell their house before they knew if they were qualified to buy another. Either their financial circumstances had changed since their last purchase, and they could not longer quality for a loan, or they weren't able to sell at a price that allowed them to buy the type of replacement house they wanted. They ended up renting or buying something that was far from ideal
Before you decide to sell the house, get pre-approved by a lender you trust and research the housing market in the area where you wish to live so that you have a good idea how much it will take to buy a replacement.
How To Start Researching? Start looking for two types of real estate: houses that seem to match the one you'd like to buy and houses that seem similar to your current home.
How do the categories compare in price? Can you handle the difference if you're planning a step up? Pick up free For Sale publications outside the grocery store, or wherever you find them in your town.
Search the Internet for homes for sale in your area and read real estate ads in your local newspapers. You won't find house locations without making phone calls, but browsing the general market is a good start.
See: Are You Pre-Approved for a Mortgage? And to compare for-sale homes to your own, learn how to Measure Residential Square Footage.
Check Your Mortgage Payoff
Make a call to your lender to check the payoff for your current home mortgage. You'll need the figure to complete Step 6.
How Much Is The House Worth
Determine your home's fair market value. Real Estate agents will usually help you determine value as a courtesy, but you might prefer to order an appraisal. Do both of the above if you want to be sure the price is right.
Estimate Your Costs to Sell
Real estate commission if you use an agency to sell. Advertising costs, signs, other fees if you plan to sell by owner. Attorney, closing agent or other professional fees.
Excise tax for the sale.
Prorated costs for your share of annual expenses, such as property taxes, home owner association fees, and fuel tank rentals.
Any other fees typically paid by the seller in your area (surveys, inspections, etc.)
If you are unsure of costs, ask a real estate agent. Agents deal with transactions every day and can give you a very close estimate of seller closing costs.
Determine You Costs to Acquire a New Home
Total your costs to acquire a new home: moving expenses, loan costs, down payment, home inspections, title work and policy, paying for a new hazard insurance policy-all expenses related to buying a home. Your lender should give you a disclosure of estimated costs when you apply for pre-approval.
Calculate Your Estimated Proceeds
Deduct your mortgage payoff from your home's fair market value.
Deduct your costs to sell from the remainder to get an estimate of the proceeds you will be paid at closing.
Will your closing proceeds cover your costs to acquire a new home? If not, do you have cash or other funding to make up the difference?
Make all needed repairs unless you want the house to be regarded as a fixer-upper. I'm not referring to cosmetic updates, but to items in need of repair. Anything that's obviously broken gives potential buyers a reason to submit a lower offer.
For a preview of several repair hot spots that worry buyers the most, read Passing Your Home Inspection.
Get the House Ready to Show
Most houses need at least a little spiffing up before they are shown to potential buyers. Great curb appeal, fresh paint indoors (and sometimes out), organized closets and cabinets, sparking clean windows and appliances, and a clutter-free atmosphere are essential if you want the house to appeal to buyers.
Read: The Importance of Curb Appeal and Getting the House Ready for Showings for more prep advice.
Get Psyched Up to Let People In
If you're listing with a real estate agent , she'll no doubt ask you to leave when the house is shown. Why? Because lurking sellers make buyers nervous-they don't feel comfortable inspecting the house when they feel they are intruding.
Unless there's a real reason for it, don't ask your agent to be present for all showings. That's the kiss of death for the best showing rates. Other agents want privacy with their buyers and they don't usually have time to work around your agent's schedule. Make the house accessible. That means it's always ready to show. Many agents won't bother showing a house that takes 24 hours to get into.
For more about showing your home, read Preparing Sellers For Home Showings.
 If you're ready to sell,   Move on.
Buying A Home With Good Resale Potential
For faster-growing equity and a speedy sale when it's time to move. You might think it's strange to consider selling a house you don't even own yet, but what if you decide to move? Do you want a house that has grown in value and sells quickly? Sure you do. Most of us won't live in the same house for the rest of our lives, so it makes sense to begin analyzing resale values from the very first day we set out to buy a home. Buying a house with good resale value might take a little longer, and it might take a bit more work on your part, but it's worth the effort. Location Comes First Locations regarded as most desirable today might not keep that status forever, but they're good models.
Why are those neighborhoods in demand and how long have they been top choices?
Are there areas in town that are increasing in desirability?
Does new growth seem to be headed in one direction? Will there be plenty of services (groceries, shopping, schools) in that area?
Is the community changing-with residential areas shifting over to commercial properties? (That can sometimes be a plus for eventual value, but a negative while you live there.)
Home Buying Tip: Always choose a home that suits your needs, but if you can, find one in a location that others seem to want, too.
Who's Moving In
Who are the primary buyers in your town? If it's seniors-or a crowd getting close to that age, your best resale potential might be a one level home. Seniors don't like to do steps.
If the majority of buyers in your area are young families with children, consider a house with a large yard that's not fronted by a busy street. Or a house with plenty of bedrooms and baths.
Home Buying Tip: Browse your local real estate ads. A feature that's mentioned in numerous ads is likely one that's in demand.
Avoid Outdated Features
One-bath homes sell for significantly less than homes with a least two baths-and they take longer to sell.
Electric baseboard heat and electric ceiling heat are not as desirable as central heating systems.
Tubs and showers in outdate colors, or scratched from years of improper cleaning, might be hard to change without ripping out doors or walls.
Popcorn ceilings date a house—you know-those bumpy ceilings that were so popular in the 1970's.
Home Buying Tip: Outdated features are usually a negative, but you can turn them into a positive if you buy a home under market value and make updates. Before you make a decision, analyze the update costs and determine how much they will add to the home's value.
Don't Sweat the Cosmetics
Fresh paint is a quick and relatively inexpensive fix-and sometimes makes the home look like it's had a complete overhaul.
New appliances freshen up a kitchen cabinets gives them a new look.
Skylights and sun tunnels brighten a dark home. Be sure to buy top-quality products and install them with care.
New light fixtures do wonders to lighten rooms  and enhance character.
New switch plates are and inexpensive way to make a room look nicer. Browse the options at your hardware store.
Home Buying Tip: Sometimes attention to cosmetics is all a home needs to make it shine. Watch for homes in need of cosmetics, because they're often priced under market value.
What Are Buyers Looking For
Closets-lots of closets, preferably walk-in, and as much additional storage space as possible.
The term light and bright is a little overused, but it's an accurate description of one buyer favorite. Homes with lots of natural lighting are very popular.
Split bedroom plans, with bedrooms on each end of the home, are increasing popular with buyers.
If you live in a scenic area, having a view can help you sell.
Home Buying Tip: Popular features differ from region to region, so try t determine what's hot in your town. Ask your real estate agent which features are always in demand.
Bottom Line
Your first objective is to buy a house that's right for you, but do consider its resale value before you make the final decision, especially if you know you'll move again within three to five years. A careful purchase now will help give you extra funds to move up with the next time you buy a home
Dealing With Incompetent and Unethical People
Overseeing Your Real Estate Transaction
Are your uneasy about the events taking place during your real estate transaction? Is your real estate agent, attorney or other person involved less than helpful-or worse, unethical? There are questions every day on the Home Buying and Selling Forum from unhappy buyers and sellers who are (rightly) confused about the path their transactions are taking. What's unfortunate is that many of them feel uncomfortable confronting the people who are not doing the job they are being paid to do. Don't let that happen to you! You'll find as many unethical and incompetent people when you buy and sell real estate as you do in other situations. I'm referring to everyone who's involved with the sale-real estate agents, attorneys, buyers, sellers, mortgage people, appraisers, surveyors-everyone.
Don't assume that any person or group is incapable of ethics problems. It's Your Money, Your Time, Your Future…
Would you put up with poor service at your auto dealer or from the plumber who fixes your kitchen sink? Of course not, so don't let it happen when you purchase a home. Never let anyone push your questions aside or talk you into doing something that your feel will hurt your present or future ownership interests. If you feel there are problems,  start digging for answers and results now-not after you close.
Examples of Common Problems
My agent is also the agent for the seller and is taking sides against me. Are you the agent's client or customer? There's a big difference. Both types of buyers must be treated with care and honesty, but a listing agent working with a buyer customer is duty-bound to get the best deal for his client-the seller.
Learn the facts about working with agents. If you still feel your needs are not being met, or that the agent was initially less than honest about how he could help you with the sale, go to the broker in charge of the office. Explain your predicament and ask to switch agents. The listing agent won't want to do that because it means a reduction of commission, but press for a solution.
A referral to another agent in the office (the original agent would be paid a fee)
The broker in charge takes over your transaction
A referral to someone at another agency (they won't want to do this)
Staying within the same office doesn't truly solve the problem, because all agents in that office represent the seller-but it shifts the responsibility away from the agent with the most personal relationship with the seller.
We see a similar problem when attorneys represent both the buyer and seller, especially when one person has worked with the attorney in the past. Switch attorneys within the firm or go elsewhere.
The seller didn't make the repairs agreed to in the contract.
We had a case where a listing agent from another office told us that repairs were nearly finished, but they hadn't even begun. It's uncertain if the agent knew the information was bogus or was simply passing on statements from an unethical seller. You and your home inspector should check repair progress in advance of closing, not at the final walk-through.
You might want to delay closing if you find that repairs have not been made. An alternative is to go ahead and close, but hold back a portion of the seller's proceeds and use those funds to make repairs after closing. Hold at least 2 times the estimated repair amount in a neutral party's trust account, with a written agreement that states who controls their use. Personally, I think you should have control. It's your house now and you want the job completed by a reputable person. Unethical sellers will be looking for the least expensive alternative in order to get a portion of their funds back. They won't care about quality.
My closing agent hasn't sent me the final paperwork;
If it's four months after closing and you are still waiting for your title insurance policy and other documents that weren't available at closing, demand that the closing agent provide them.
Making Complaints
It's a lot less hassle if you can negotiate with problem people yourself, but sometimes you need help. Remember that nearly every person involved with helping you buy or sell real estate is governed by a licensing board in their state.
Agents are controlled by state commissions. Local Board of Realtor offices also ACCEPTS complains about their members.
Attorneys are controlled by a State Bar.
Bankers answer to banking commissions.
Search at the state level to find the governmental agency that accepts complaints against the person creating the problem. Keep a written log of the events that are taking place, since specifics might be difficult to remember if you must make a statement to an agency (or in court) months later.
Every Transaction is different
There are hundreds of potential problems that can occur during a real estate transaction. Don't hesitate to speak up, and keep doing so until you've resolved the issue.
Material Facts and Property Disclosures
Sellers should disclose facts about the home
Home owners in most states in the US are required to fill out a form that discloses material facts about the house they are selling. Material facts are details about the condition or legal status of the property, the age of its components and any defects that may exist. The exact questions that are asked vary from state to state, but they cover many of the same topics.
Even if your state is one of the few that does not require a written disclosure, the real estate laws probably do require sellers to disclose any known problems with the house they are selling.
Examples of Material Facts
Age of shingles and other roof components.
Leaks in the roof or foundation walls.
Existing mold or mildew within the home.
Damage from wood destroying insects.
Problems with sewer or septic systems.
The amount of property taxes paid per year.
The square footage of the home.
A planned roadway that will slice ten feet from the property's front yard.
Details about an individual who claims to have an interest in the property.
Information about a structure on the property that overlaps an adjacent property.
The existence of a buried oil tank.
Things That Are Not Material Fac.
How Can Build House With Good Indoor Air Quality?
Eliminate pollutant sources by using healthier alternatives wherever possible separate from the living space any polluting materials you can't completely eliminate ventilate to remove stale, polluted air and bring in fresh air. (Sometimes filtration is listed as a fourth design point, but it's often combined with ventilation).
What is a "healthy house?"
Broadly speaking, a healthy is one that does not make its occupants sick due to chemicals within the home. Specifically, the design and construction of a healthy house addresses the constituents of the materials used and the quality of indoor air. American Lung Associaltion has created a Health House program that provides guidelines and standards for construction of houses that promote good indoor air quality and occupant health. Meanwhile, some individuals experience negative reactions to products commonly used in buildings. Different people are affected by different products, so individual products so that they can be avoided in construction. For more information on healthy houses, indoor air quality, and chemical sensitivity, see Healthy Houses & Non-Toxic Materials (PDF), a reference to organizations, books, websites and services.
Your Final Walk Through Inspection. Buying A Home
When should you do it and what should you look for? When you're buying a home, it's essential to do one or two final walk-through inspections prior to closing. Checking Completed Repairs
If the seller made requested repairs, verify that repairs have been made as soon as the seller notifies you they are complete. Don't wait, because if problems still exist you'll need time to get them corrected before closing.
The home inspector who discovered that repairs were necessary should accompany you to verify that repairs were done correctly.
The Day of Closing.
Always do a final walk-through after the sellers have moved, but before you go to closing. At this point you're not inspecting for repairs-you simply want to make sure that the home is in the same condition it was in when you signed the offer to purchase it.
Have items been damaged during the move? Inspect floors for rips or gouges
Look at the walls, especially around door frames that large furniture and appliance might have been moved through.
Most offers to purchase include wording that states that all major systems in the home must be working at the time of closing, so it's fine to do a quick test of appliances and other items such as the furnace and air conditioning. Those items should have been checked during the home inspection, but there's always a chance they've quit working since that date.
Make sure all items the sellers agreed to leave are still there.
Make sure all items the sellers agreed to remove have been removed. If the condition of the home has changed since your offer to purchase, you are in a better position to get the problems handled when you bring them to everyone's attention before the deed change's hands.
If necessary, repair or replacement funds can be negotiated , deposited into an attorney's trust fund, then drawn on to bring the home back to the shape it was in on your contract date. If you do not use an attorney to close in your state, ask your real estate agent for advice on how to proceed. It's usually best to hold back an amount that exceeds the estimate for making repairs.
An alternative is to negotiate a flat amount to be paid to you at closing. Or, if damage is excessive, you might prefer to delay closing until repairs are made.
The final walk-through is not the time to do a home inspection. It's simply an opportunity to make sure that the home being conveyed to you is the home you agreed to buy
Follow the links above right for more advice about buying a home.
Problems Identification:
Housing is one of the most important basic needs of life. Due to rapid increase of the population in urban area, acute housing shortage is a common phenomenon. So present status of real estate developers, their activities, advancement, problems have to be found out to augment their performance. The real estate developer, like Living Stone Ltd. Also face some problems. Also real estate developers and government agencies create problems in the process of real estate development. The problem identified in the study are as follows:
Lack of quality material:
The building materials available locally are of very poor, quality. In other sense, adulteration in building materials hampers in the quality building construction.
Hindrance from hooligans:
Sometimes local terrorists demand undue subscription from the developers. If they fail to pay, hooligans obstruct in construction activities.
Scarcity of open space:
The migration of people from village to city areas in increasing day by day. People are occupying every open space of public properties for shelters and creating slums. For this, the open space is decreasing day after day which is increasing the price of land.
Lack of Technical personnel:
To complete a multistoried project, various types of technical and skilled personnel are essential. Personnel who are available cannot handle modern machinery properly. So lack of technical personnel is a big problem faced by the company.
Insufficient fund:
 Most of the developers cannot manage any fund from the government agencies. So the amount of investment seemed to be very negligible for completion of the total project. This problem discourages them to undertake a new project.
High promotional cost:
 Some developers engage promotional agencies to promote their offerings. But due to high promotional cost, the company often slow-down their promotional activities.
Price fluctuation:
Prices of various building materials such as brick, rod, cement wires, electrical fittings are not stable. It creates lot of problems in the cost estimation of the company.
Non-cooperation from clients:
LSL. Depends on advance sales and installments.  But sometimes clients do not cooperate in payment.  It hampers in completing projects accordingly.
Material shortage problem:
City area is growing day by day. There is acute shortage of open space for material shortage. Sometimes existing building creates problems in this regards. So material shortage problem is a great problem faced by the company.
Cumbersome procedure:
During preconstruction period, developers have to face various types of formalities, which they are very complicated and time-consuming. The Corrupt officials create most of these formalities intentionally for illegal monetary gains.
Demand of undue money:
Most of the officials of housing related agency demand money illegally for any kind of activity.
Delayed project completion:
The companies do not keep their commitment to hand over the apartments in many cases. Insufficient fund and commercial interests induce them to delay the projects.
Degradation of environment:
Most of the real estate developers do not keep places for tree plantation inside the project boundary in order to optimal uses of project land. It causes degradation of environment.
Employment of unskilled personnel:
Most of the developers employ unskilled professional personnel in various department of construction activities to save money. This hampers in proper construction.
Shortage of utility service:
Most of the developers have an intention of earning more profit. This tendency often allures them to provide improper fire controlling system, improper electricity security system etc. It causes safety problems to the apartment dwellers.
Inappropriate plan:
Sometimes developers start their projects with and appropriate structural plan which creates various types of problems.
Breach of commitment:
Some developers offer a variety of facilities at the time of starting the projects. But all the facilities are rarely implemented.
Violation of rules:
The violation of the established rules and regulation by few developers spoils the image of real estate business
Lengthy loan procedure of BHBFC:
The loan procedure of BHBFC is easy copy Bureaucracy and red-Taoism creates various types of problems in sanctioning loan from BHBFC. Solicitations and negligent behavior are the common phenomena of BHBFC
Lengthy plan approval procedure:
RAJUK is an organization, which takes much times to approve plan for building. Sometimes developers suffer undue harassment by the officials of RAJUK.
High cost in registration and transfer:
Cost of land registration and transfer is increasing day by day due to the increased cost of land. So higher registration and transfer cost emerge as problems of real estate business.
Lack of co-operation:
Lack of cooperation from government agencies
Lack of democratic management:
Sometimes officials of government agencies show nepotism approach in allocating government facilities. Such kind of practices restricts expansion of real estate business in Dhaka city.
Absence of institutional coordination:
Lack of proper coordination among the public agencies concerned with housing, urban development, infrastructure and utility services also hampers the development of real estate business.
Recommendations:
Private housing policy is the primes need to bring discipline in this  sector as well as for the overall development of this sector.
As there is scarcity of buildable land for housing, Dhaka must   expand vertically. So government must realize the need of high rise building and the real estate companies.  Government should   formulate an acceptable high-rise building construction laws
and there should be provisions of its proper implementation.
The detailed area plan of DMDP 1995 should be completed very   soon and there should be proper zoning plan for Dhaka to guide the development. FAR for different area must be mentioned there.
The national housing policy 1993 and Bangladesh National  Building Code 1993 should be properly implemented to ensure  safety.
Building Construction Act 1996 and Setback Rules of RAJUK are   becoming inefficient and unsuitable in the present context. So these acts and rules must be updated and its legitimacy must be ensured.
A modem, efficient and effective taxation policy for urban land of Dhaka should be formulated.
Vacant land tax for inner city areas should be enacted to prevent land speculation.
Now a day's developer has to get to different such as WASA,   DESA, DOE, etc. For the sake of permission for high-rise   construction which is time and money consuming. It also increases the total duration of the project. To improve this problem RAJUK  should provide one window service.
RAJUK should play its role as an efficient monitoring and  regulatory authority in the housing sector. So they work force    of RAJUK should be increased and their skill should be increased   through regular training.
Government should regulate the price of urban land and through this process the increase in land value can be retarded.
Government should provide cross subsidy to real estate developers to provide housing for the low-income people.
Registration cost should not increase rather it should be reduced. By reducing registration cost government can encourage people to register in time and this will increase government revenue earning.
Fiscal support for linkage industries can led to reduce the cost of raw materials. This is turn would reduce construction cost. This will reduce the price of apartment.
Government, non-government and private financial organization should provide easy finance at low interest rate both for the developers and the apartment buyers.
Infrastructure organization like WASA, DESA, TITAS, T & T etc. Should increase their existing level of service to support housing sector.
The role of REHAB must be strengthened. The membership of REHAB must becoming compulsory for all developers. All members must be accountable to REHAB.
Real estate developers should employ skilled personnel so that they can expand this business with their recognize expertise and merits.
Conclusion
This study explained the status of the real estate developer, profile of projects, construction activities, marketing aspects and financial conditions of renown real estate developer in Bangladesh. Brief discussions are also made in this study on several relevant issues of the housing sector of the Dhaka as well as the country. This will provide an overall idea of housing business in Dhaka-the capital city of Bangladesh. It is evident that real estate sector is now playing a crucial part in housing sector. It has a strong contribution in removing housing problem. The real estate business is a booming sector of economy at present because of several reasons. Scarcity of the open space in the city is the first reasons. Security of leaving coupled with amenities and features are the second reasons for buying an apartment. Moreover, decreasing bank interest let the people to look for a secured investment with satisfactory return and an apartment is a good investment in this sense The real estate developers are growing fast to meet the challenges of housing needs. But in a number of cases, this business does not follow the standards rules and regulations, which will be fatal in near future both for developers and apartment buyers. This tendency is damaging the image of the professional developers. Organized efforts are very essential to identify and solve various problems that are obstructing real estate developers. Government can play a vital role with private sector and non-government organizations in this regard. So the development of real estate sector should be ensured for overall development of housing sector.
The recommendations mentioned in this paper will provide a guideline in this regard. It is evident the government alone or real estate developers alone can not solve the housing problem of the country. So they should cooperate with each other. Their close cooperation will ensure progress in providing housing for all.