Some animals are suitable for life as pets. Take, for example, dogs whose domestication by their ancestors transformed them from ferocious predators. Cheetahs, on the other hand, are not so much, but it is right to know what to do with wild animals raised in captivity because they will not survive without rebuilding. Hard but impossible to call it impossible since the Aspinall Foundation successfully repatriated two captive-descended cheetah brothers to the wild and completed the final phase of their reconstruction as part of the project that took years to build.
Saba and Nairo, brothers were born on July 15, 2017 at the Port Lympne Hotel & Reserve in Kent, England. Under their supervision, he was able to make a complete recovery, but inevitably, he became accustomed to playing and feeding with humans: dependence that would not benefit a cheetah in the wild. Saba reunited with her brother Nairoin December 2018 and despite their time, the pair formed an immediate bond.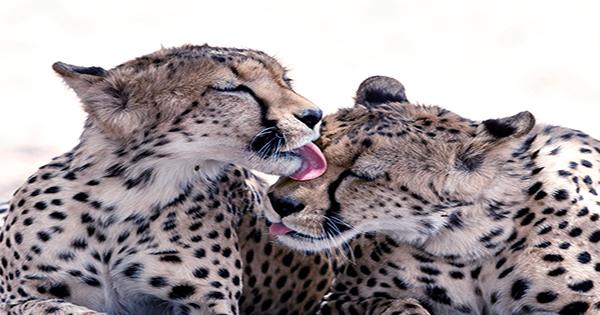 There are only 7000 cheetahs in the wild, and genetic diversity is a final issue for this species, and with that in mind, the Aspinall Foundation was determined to bring these two young and now healthy males back to their wild roots. Then a project was started which saw that the two would be successfully rebuilt and the wild cheetah would be free to hunt successfully despite the story of their captive source. The two left the United Kingdom on February 5, 2020 to visit the South African Asia Cheetah Conservation, where the first phase of their reconstruction will begin. Once they found their feet, they transferred to a hunting camp at Mount Camdeboo Private Reserve. Here, it was crucial that the animals began to make their own food sauces, and after being sufficiently convinced, the two secured the first kill in August 2020, a young blesbok.
"This is an incredible achievement for the conservation of the Aspinall Foundation, Mount Camdeboo, and the Asia Cheetah," Damien Aspinall, chair of The Aspinall Foundation, said in an emailed statement to IFLScience. "Many doubted this seismic project was possible, but together we have proved conclusively that captive-bred cheetahs can be successfully rebuilt. We are already working with other agencies to replicate this incredible project and to rebuild more cheetahs in Africa, to bring valuable new genetics to the local population, and to bring this stunning cat back to their ancestral homeland."