Hospitality Industry
The hospitality industry consists of broad category of fields within the service industry that includes lodging, restaurants, event planning, theme parks, transportation, cruise line, and additional fields within the tourism industry. The hospitality industry is a several billion dollar industry that mostly depends on the availability of leisure time and disposable income. A hospitality unit such as a restaurant, hotel, or even an amusement park consists of multiple groups such as facility maintenance, direct operations (servers, housekeepers, porters, kitchen workers, bartenders, etc.), management, marketing, and human resources.
The hospitality industry covers a wide range of organizations offering food service and accommodation. The hospitality industry is divided into sectors according to the skill-sets required for the work involved. Sectors include accommodation, food and beverage, meeting and events, gaming, entertainment and recreation, tourism services, and visitor information.
Usage rate is an important variable for the hospitality industry. Just as a factory owner would wish to have his or her productive asset in use as much as possible (as opposed to having to pay fixed costs while the factory isn't producing), so do restaurants, hotels, and theme parks seek to maximize the number of customers they "process".
In viewing various industries, "barriers to entry" by newcomers and competitive advantages between current players are very important. Among other things, hospitality industry players find advantage in old classics (location), initial and ongoing investment support (reflected in the material upkeep of facilities and the luxuries located therein), and particular themes adopted by the marketing arm of the organization in question (such as a restaurant called the 51st fighter group that has a WW2 theme in music and other environmental aspects). Very important is also the characteristics of the personnel working in direct contact with the customers. The authenticity, professionalism, and actual concern for the happiness and well-being of the customers that is communicated by successful organizations are a clear competitive advantage.
Hotel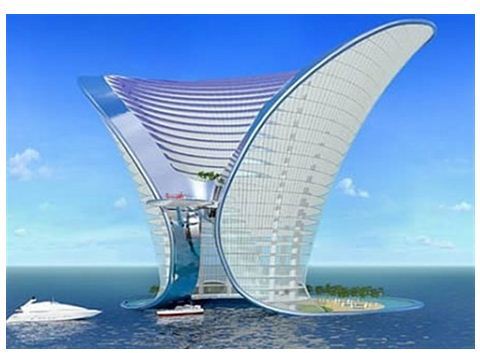 A hotel is an establishment that provides paid lodging on a short-term basis. The provision of basic accommodation, in times past, consisting only of a room with a bed, a cupboard, a small table and a washstand has largely been replaced by rooms with modern facilities, including en-suite bathrooms and air conditioning or climate control. Additional common features found in hotel rooms are a telephone, an alarm clock, a television, and Internet connectivity; snack foods and drinks may be supplied in a mini-bar, and facilities for making hot drinks. Larger hotels may provide a number of additional guest facilities such as a restaurant, a swimming pool or childcare, and have conference and social function services. Hotel rooms are usually numbered (or named in some smaller hotels and B&BS) to allow guests to identify their room.
"Hotel" or "Inn" is defined by British law as a place where a bonfire traveler can receive food and shelter, provided he is in a position to pay for it and is in a fit condition to be received". Hence a hotel must provide food (and beverage) and lodging to travelers on payment and has, in turn, the right to refuse if the traveler is drunk, disorderly unkempt or is not in a position to pay for the services.
Some hotels offer meals as part of a room and board arrangement. In the United Kingdom, a hotel is required by law to serve food and drinks to all guests within certain stated hours; to avoid this requirement it is not uncommon to come across private hotels which are not subject to this requirement. In Japan, capsule hotels provide a minimized amount of room space and shared facilities.
Motel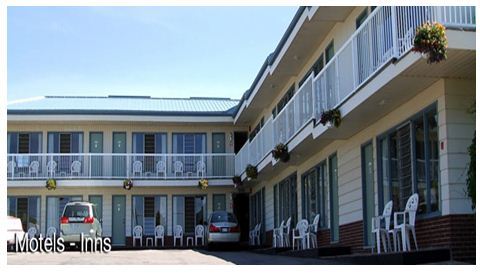 A motel is a hotel designed for motorists, and usually has a parking area for motor vehicles.
Entering dictionaries after World War II, the word motel, a portmanteau of motor and hotel or motorists' hotel, referred initially to a type of hotel consisting of a single building of connected rooms whose doors faced a parking lot and, in some circumstances, a common area; or a series of small cabins with common parking. As the United States highway system began to develop in the 1920s, long distance road journeys became more common and the need for inexpensive, easily accessible overnight accommodation sited close to the main routes, led to the growth of the motel concept.
Resort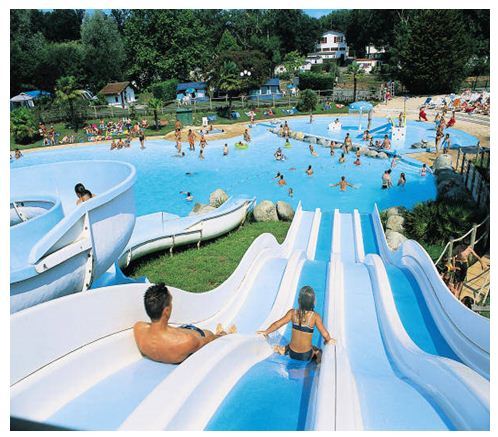 A resort is a place used for relaxation or recreation, attracting visitors for holidays or vacations. Resorts are places, towns or sometimes commercial establishment operated by a single company. Such a self-contained resort attempts to provide for most of a vacationer's wants while remaining on the premises, such as food, drink, lodging, sports, entertainment, and shopping. The term "resort" may also used to identify a hotel property that provides an array of amenities and typically includes entertainment and recreational activities.
Restaurant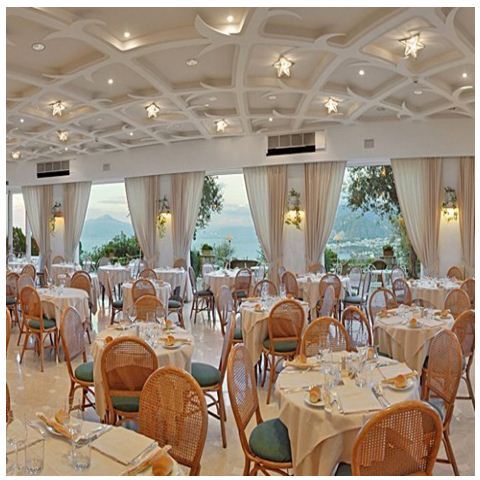 A restaurant prepares and serves food, drink and dessert to customers. Meals are generally served and eaten on premises, but many restaurants also offer take-out and food delivery services. Restaurants vary greatly in appearance and offerings, including a wide variety of cuisines and service models.
Cafe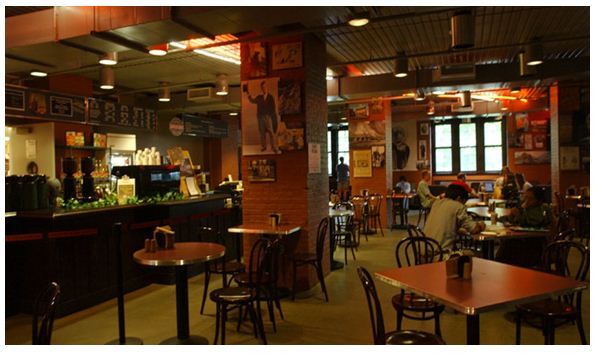 A cafe also spelled cafe may in the United States mean an informal restaurant, offering a range of hot meals and made-to-order sandwiches, while in most other countries it refers to an establishment which focuses on serving coffee, like an American coffeehouse.
A "cafe can also refer to a small informal public discussion. These are usually live events, and often focus on starting an open conversation on a particular topic.
Nightclub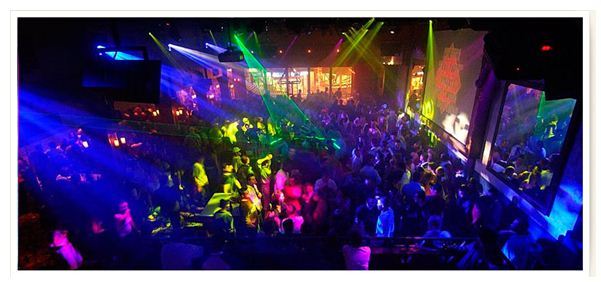 A nightclub (also known simply as a club, discothèque or disco) is an entertainment venue which usually operates late into the night. A nightclub is generally distinguished from bars, pubs or taverns by the inclusion of a dance floor and a DJ booth, where a DJ plays recorded dance and pop music.
The music in nightclubs is either live bands or, more commonly, a mix of songs played by a DJ through a powerful PA system. Most clubs or club nights cater to certain music genres, such as techno, house music, trance, heavy metal, garage, hip hop, salsa, dancehall, Drum and Bass, Dub step or soca music. Many clubs also promote playing the Top 40 which has most of the night playing the most broadcast songs of the previous week.
Spa Service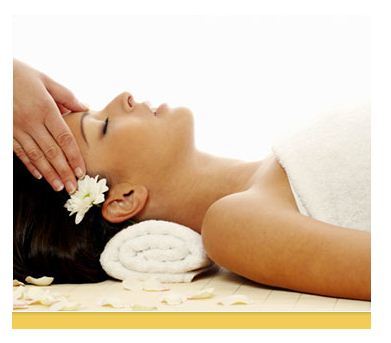 Spa service is a short term residential/lodging facility with the primary purpose of providing individual services for spa-goers to develop healthy habits. Historically many such spas were developed at the location of natural hot springs or sources of mineral waters. Typically over a seven-day stay, such facilities provide a comprehensive program that includes spa services, physical fitness activities, wellness education, healthy cuisine and special interest programming.