The best South-East Asian eateries in Manchester are coming together to raise money to fight food poverty in the area. The upscale Chinese restaurant Tattu and the newcomer Neon Tiger will be attending the event for the non-profit Eat Well MCR.
They will be joined at the banquet by Mackie Mayor's New Wave Ramen, a local favorite Tampopo, and Rice Over Everything, a Burmese manufacturer of fine chilli oils who will be preparing something special that evening. Mackie Mayor's New Wave Ramen was recently nominated for Food Trader of the Year at the Manchester Food and Drink Festival.
There will be a variety of sweets, dim sum, sushi, sashimi, exotic curries, platters of fragrant rice, fresh Asian-style salads, ramen, and more on the menu. Internationally renowned graphic designer, artist, and DJ Stan Chow will also show up that evening to play music.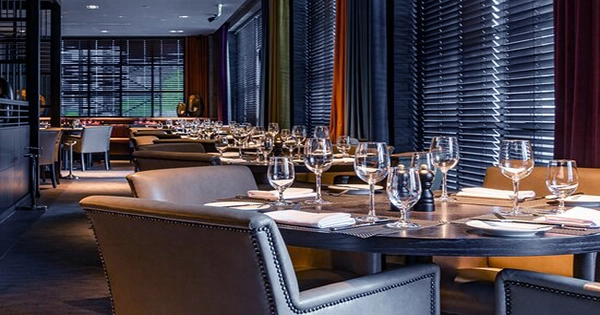 The event will take place at Hello Oriental, which will also serve food that evening. It's a wonderful chance to celebrate the cuisine from this area and highlight a little portion of what Manchester has to offer, according to co-owner Ricky Yip.
The Queen's death forced a postponement of the event, which was originally scheduled to take place in September. Tickets are now available here, and the new date is November 30.
A welcome beverage and snack from Neon Tiger will be followed by a selection of appetizers, sushi, sashimi, dim sum, and salads from Hello Oriental, Rice Over Everything, and Tattu followed by a main course from New Wave Ramen. Following that are a variety of main dishes from Tampopo, Hello Oriental, and Rice Over Everything, followed by desserts from Tattu and Hello Oriental.
The organization founded by chef Mary-Ellen McTague to address food insecurity in the city, Eat Well MCR, will receive 100% of the revenues from the sale of tickets. Since it was established at the start of the pandemic, it has enlisted the assistance of restaurants and kitchens all throughout the city to help it fulfill its mission of providing freshly prepared food to those in need.
A startling 70,000 meals have already been given to homeless families, women seeking safety in protected housing, hospitalized parents, food banks, and schools that assist families struggling with hunger.