INTRODUCTION :
Bata Shoe Company is one of the largest companies not only in Bangladesh but also in many other countries. Bata Shoes is a large,  family owned shoe company based  in Bermuda but  currently headquartered  in Lausanne, Switzerland, and operates  4  business units worldwide – Bata Europe, Bata Emerging Markets, Bata Branded Business and Bata North America. It has a retail presence in over 50 countries and production facilities in 26 countries. In its history the company has sold more than 14 billion pairs of shoes. In 1985 Bata Shoe listed in Dhaka Stock Exchange. At this moment, its shares are traded in our two stock exchanges (DSE& CSE).
Objective of the study:
Objectives of the study are given below –
To know about Bata's products.
To get idea about their current business condition.
To analyze it's market position with its' competitors.
To  take an over view of their market strategies.
 Methodology of the study:
This is a descriptive analysis. Most of the data is secondary data. I have collected the data from different websites and by taking viva of some Bata officials.
 Limitations of the study:
To prepare this term paper we faced a lot of problems which include time & cost. Moreover, we faced a lot of difficulties to find out the actual data from websites. The officials also were not cooperative to give data about their company for their company's regulation.
 An over view of the company:
The business that became the Bata Shoe Organization was established on August 24, 1894 in Zlin, Czechoslovakia by Tomas Bata, and included his brother Antonin and sister Anna. Although this business was new, the Bata name had been part of a tradition of shoemaking for eight generations, spanning three hundred years. It was one of the first modern-day shoe 'manufacturers', a team of stitchers and shoemakers creating footwear not just for the local town, but also for distant retail merchants. This departure from the centuries-old tradition of the one-man cobbler's workshop was a brand new concept, creating an entirely new industry. The Bata enterprise revolutionized the treatment of employees and labor conditions. Tomas consistently maintained a human focus, creating opportunities for development and advancement, and added compensation for employees based on achievement. As the enterprise prospered, so did the communities where it operated. Tomas believed that a focus on people and public service was critical for business success. The enterprise built housing, schools and a hospital near the shoemaking plant in Zlin. It provided food and inexpensive rent during very difficult times. Bata companies later provided rail services, construction, insurance, publishing and a tannery in Zlin.
"The Bata System" devised by the Zlin team, and later applied in other Bata Shoe Organization companies, organized operations into autonomous workshops and departments ("profit centre"), allowing employees to contribute ideas and stimulate production, and contributed significant breakthroughs in footwear technology. By 1938 Bata Shoe Organization had established a unique and widespread presence, designing, producing and marketing footwear in more than 30 countries. The Bata Shoe Organization regarded itself as a 'Multi-Domestic' rather than multinational enterprise, making it a priority to contribute to the economy in any new markets it entered.
During the 50s, 60s and 70s the Organization redoubled its focus on retailing excellence, international footwear branding, advanced manufacturing techniques and extensive employee training, another Bata tradition that dated back to the Organization's earliest years. The Organization continued to expand its retail operations, production facilities and moved into new countries of operation. Thomas J. Bata, and son Thomas G. Bata, continued to lead the Organization with the traditional philosophy ensuring that each operation focused on customer satisfaction. As the world-manufacturing base for footwear shifted to developing countries. New business strategies have been guided by the founding principles of focusing on customers, marketing and employees. Branded products, innovative retail store concepts, lifestyle merchandising, non-footwear products and participative retailing have been introduced. In 1992, the Organization and family were invited to return to the Czech Republic, where Bata had remained a symbol of national pride and achievement.
 BATA TODAY:
Bata is one of the world's widest reaching companies, with operations in 68 different countries. Bata companies strive to listen to the customers in their local markets and clearly identify their footwear needs, and then to provide products that exceed their customers' expectations in terms of quality, style and value. Bata operating companies are grouped into four business units based on similarities in markets and business issues. Each group benefits from synergies specific to their requirements, such as product development, sourcing and marketing support. Each business unit is entrepreneurial in nature, and can quickly adapt to changes in the marketplace and seize potential growth opportunities.
Bata International serves customers in much of Asia, the Pacific and Africa through its 3,000 stores and many dealers. It is supervised from Singapore. Bata International operates shoe innovation centers in several countries as well as 30 factories to serve individual markets.
Bata Europe is based in Paris and operates 500 stores offering fashionable footwear. The world-class shoe innovation center just outside of Venice supplies many of the exclusive lines found in Bata stores throughout Europe.
Bata Latin America is based in Mexico City. Bata is the leading retailer of shoes in Latin America and the leading marketer of children's branded footwear.
Bata Canada is based in Toronto from where 250 stores serve the Canadian market. Its chain of Athletes World's and Nike Shops is the leading fashion source in Canada for young urban customers.
Bata Shoe organization (B.S.O.) is the largest manufacturer and marketer of footwear in the world. Its global business comprises of shoe factories, tanneries, engineering plants, quality control laboratories, product development and research centers. Bata distributes its products through approximately 6,300 retail outlets, 10,000 franchises and thousands of wholesale depots and dealers. More than 50,000 people are employed in producing and selling over 300 million pairs of shoes each year, primarily for the domestic markets in which B.S.O companies operate.
Approximately 400,000 additional people and their families are engaged in the support services required by B.S.O. operations. Bata International Centre is located in Toronto, Canada. Mr. Tomas Bata, the founder of Bata Shoe Organization, initiated this worldwide operation in Zlin, Czechoslovakia, now known as the CzechRepublic. The year 1994 marked the 100th founding anniversary of BATA. Over the years B.S.O.'s operation expanded across the entire globe and established itself as the world's largest organization in footwear manufacturing and marketing Today Bata operates in 68 countries.
 Bata leadership points:
Bata operates in many different economic and cultural environments around the world, dictating very different types of operations. Although Bata does not sell the same shoes nor does it have identical stores in each country, customers will recognize common elements to the Bata experience everywhere in the world. These common elements are the Bata Leadership Points.
The best product:
Bata companies offer our customers fresh, fashionable footwear and accessories, designed specifically for the needs of the local market. Our shoes are always well made from quality materials.
  The best service:
Whether in India or Italy, our sales associates offer consistently first-class service. They are well trained to ensure a proper fit, and we pledge customer satisfaction.
The best value and quality:
Through the efficient sourcing and distribution of Bata products, we can control the cost and quality at every step to ensure value to our customers.
The best locations
Bata stores are modern, attractive and located conveniently to our customers. Bata companies utilize innovative promotions and displays to display our products in attractive manner.
Bata Bangladesh:
Bata Shoe Company established by G. Bata in 1874 at Zing in former Czechoslovakia. From a very modest beginning it has come a long way since, mainly by the vision of its founding father and sheer commitment of its employee around the world. At first it only made and sold good high quality shoes in and around Europe but as time goes by it crosses the boundary to Europe and enter in many countries around the world. At the Pakistan period Bata was first came to this country. After independence Bata continue their commitment to provide good quality shoes at an affordable price. Many of the elderly people still remember the "Naughty Boy" shoe of Bata that was known for its durability among the kids of that time. But since then Bata Bangladesh has changed a lot. Now they are not only providing durable shoes but have brought new designs too according to the taste of the people. Bata expands its operation all through the country. It has now huge number of stores, agencies, dealers and wholesalers around the country. And undoubtedly it has the biggest shoe manufacturing and marketing organization here in Bangladesh. There are hardly any places in the country where one will not found Bata store, which signals its expansion, success and popularity here.
Bata Bangladesh is a public limited company, which has 51- 49% share with the government of Bangladesh. Though it has established in Czechoslovakia but at present Bata is a Canadian company because of the migration and mergers of the family and now J. Bata who happens to be the grandson of founder G. Bata has his operation and headquarter in Canada and operates as a Canadian company. In Bangladesh it is operating as a Canada-Bangladesh company.
Bata has two factories in Bangladesh from where it produces all kinds of shoes. One of which is at Tongi and other one at Dhamrai. The second factory at Dhamrai has state of the art technology and facility with leather treatment to leather processing to waste treatment plants, which is the only one of its kind in the country. Bata Bangladesh produces daily around 80,000 pairs of shoes of various descriptions in its two manufacturing units located at Tongi and Dhamrai. It has a modern Tannery with the latest technological facilities to process approximately 19,000 square feet of leather daily, which comprise a wide range of products and finishes. The Tannery is also equipped with a modern effluent treatment plant to ensure a pollution free environment. The Company's marketing network is consolidated through its own retail outlets, distributors, franchises, agencies, wholesale depots and a large number of registered distributors and dealers.
     BATA BD. – BASIC FACTS
                              YEAR OF ESTABLISMENT AS BRANCH OFFICE                             : 1962
                              YEAR OF INCORPORATION AS FULL FLEDGED COMPANY`     : 1972
                              TOTAL MANPOWER                                                                                    : 4300
                              NUMBER OF BROAD CATEGORIES OF SHOES                              : 4
                              TOTAL NUMBER OF CATEGORIES OF SHOES                                :40
                              BATA'S ANNUAL SALE PAIRS(2009)                                                 :35 M PAIRS
                              BATA'S ANNUAL TURNOVER IN 2009                                             :70M US $
                              AVERAGE RETAIL PRICE                                                                  :4 US $
                              No. of Brand                                                                                     :20
CHANNELS OF SALES:
      RETAIL AREAS                                                                                   : 30
      NUMBER OF RETAIL OUTLETS                                                        : 350
      WHOLESALE DEPOTS                                                                        : 20
      TOTAL NUMBER OF DEALERS                                                         : 1200
 Company profile of bata shoe company (bd) Ltd.
Mission:
Introduction of a strong shoe line targeted to various market segments to maintain leadership through increased market share.
Vision:
To provide good quality shoes at an affordable price. By keeping in mind the comfort that needs to be there and providing new designs with it.
Objectives:
Achievement of 100% estimated business in each category
Maintain a shoe line with 700 lines of which 200, 300, 150 & 50 lines for Men, Women Children & Plastic respectively.
Introduction of a shoe line as per life style as well as fashion trend.
Achieve an average 55% margin in each category
Innovate ideas or system for better management of merchandise distribution by maintaining 4 times stock turn.
Strategies:
Penetration to new & targeted market segments through introduction of shoe lines as per life styles with supportive promotion activities
Defined number of lines, assortment & quantity for each store according to merchandise classification & store profile in order to increase efficiency in distribution.
Identification of loopholes in cost structure to increase production efficiency.
Detail analysis of price points of entire shoe line in order to achieve maximum margin.
Detail analysis of departmental work flow & bringing necessary changes for efficiency better coordination with other departments.
 BATA'S BUSINESS:
Bata manufactures and sells a wide range of footwear made from leather, canvas, plastic and rubber. The company sells over 59 mn pairs per year throughout the country and in overseas markets such as USA, UK, Europe, Middle East, etc. The company also markets a range of sports shoes, garments and accessories manufactured by others.
Footwear sales account for more than 97% of the total revenue. Rubber and canvas footwear contributes 48% of volumes, leather footwear contributes to 30% and plastic footwear accounts for 22% of volumes. In value terms, leather footwear contributes to 58% to turnover, Rubber and canvas footwear contributes 27%, plastic footwear accounts for 12% of total turnover. Accessories, garments, etc account for 3% of turnover. Bata manufactures around 50% of its footwear in its own units, while the rest is outsourced. from small-scale manufacturers. While all the plastic footwear is outsourced, in leather company manufactures 63% of the footwear in-house and in rubber and canvas footwear, 61% is manufactured in-house.
SOURCES OF PRODUCTION:
Bata Bangladesh has four different sources of production:
Own:
Bata Bangladesh has two factories in Tongi and Dhamrai. All the rubber and related production has been done in Tongi factory. Every type of leather products are been manufactured in the Dhamrai factory. About 92% of all Bata products are produced in these two factories.
Satellite:
There are some satellite production factories which produces solely for Bata with the production facility, which has been, step up by Bata Bangladesh. 4% of Bata production is from satellite sources.
Outsourcing:
As related and supporting industries are growing in shades of the massive structure of Bata Bangladesh. It also does outsourcing with different small shoe industries mainly from the Dhaka region. The quality and the specification has been ensured by the Bata people. The participation of outsourcing in the companies business is 4%.
Import:
With high import duty it is hard for Bata to import a substantial amount from different subsidiaries and other outside suppliers. It can be mentioned that the duty for importing complete shoe here in Bangladesh is 101%. Even though Bata Bangladesh import shoes to keep up with the market trend, which is around 1% in every year.
 Products:
    School shoes of Bata:
Bata first earn its name as the most durable shoe manufacturer for school going children. When it first comes to this country it has realized that there is a huge market opportunity for school shoes. Quickly they introduced the "Naughty Boy" shoes. Which quickly earn recognition among the parents of that time, as they need a durable shoe that really can last even after lots of rough treatment. From there on Bata gone on to make Canvas shoes, other black leather shoes, hard top white sneakers for school goers. The most popular brand of school shoes that are now in the market are NorthStar which provides hard and soft white sneakers and the leather black Bata school shoes which are of various designs.
Bubblegummers:
The Bubblegummers brand of Bata serves the infant to children, according to them 0-13 years of age group. Bubblegummer brand has provided Varity of design and type of shoes for above-mentioned age group of children.
 Marie Claire:
The Mari Clare brand of Bata is for women. It has more than 100 designs and has different price range of shoes. The price range here starts from Taka 450. In recent times Bata has targeted the young working women who wants reasonably priced, decent design and durable shoes for work and this brand in many cases serves this segment well.
Sandak:
What we called is Sponge Sandle is professionally called as Thongs. Sandles of Sandak brand of Bata serves that very segment of the market. It produces different types of very good quality plastic and Thongs for women. From my survey it has found that it is the most popular shoe of Bata. The pick seasons for Sandak shoes are rainy season when many prefer this shoe, which are washable and decent in looks.
  Power:
This is a reasonable priced good quality sports shoes and sandle shoes for young male and female. The target segment of Power is teenagers and some parts of the elderly people who need sneaker for walking purpose. The price range starts from 695/- and in many cases not exceed more than thousand taka. According to the buying power this price range is very popular with the general public as durability comes with it as with every Bata footwear.
KingsStreet:
The most famous dress shoes of Bata come under the brand name of  "KingsStreet". It has been nice to know that this brand of shoes has been solely made in Bangladesh. The Dhamrai factory of Bata has the machinery to make these shoes, which they established in 1999 at a cost of 1 core taka. These shoes have different price range for different segments of people.
Weinbrenner:
This brand of Bata provides trendy, outdoor, rough use footwear for men. This is also a popular brand with the youth of the country. Though the brand is not that cheap but the quality of it is very good. Apart from these Bata has numbers of leather sandles of various designs, sandle-shoes under Bata brand name that serves different segment of the market. Bata also manufacture and market popular brands such as HushPuppy, Dr.Schole's in this region of south Asia. Bata also have quite new brands for male and female like Bata Comfit, Bata Flexible. According to the Bata officials in Bangladesh Bata have more than 1000 lines of footwear's here in Bangladesh at present.
Thus Bata's well known brands include Power, Bubble-Gummers, Marie-Claire, Hawai, Naughty boy, Sandak,  North-Star etc. International brands such as Hush Puppies, Nike, Lotto, and Dr Scholl are sold under manufacturing and licensing agreements. The company has more than 1000 shoe designs and caters to all the segments. Over 60% of sales come from the men's range, while children's and women's range account for about 20% each. In women's segment the Sun-drop range of casual ladies wear in the popular range has done well in the market and registered a strong growth of 500% in F12/2000. The brand is being endorsed by filmstar Rani Mukherjee. Bata also markets sports wear, readymade garments, hosiery, and other footwear accessories like socks, shoe polish, etc. The company also exports its products to countries like Germany, Australia, USA, UK, Holland, Denmark, New Zealand, France and Canada. It exports about 4mn pairs of shoes in a year.
Analysis and Findings:
 INTERNAL ANALYSIS:
      Target Market: lower to middle income group as well as the upper segment.
      Basis of Segmentation: There are two different criteria used in order to segment the market. Thus Bata Shoe Organization divides the market "geographically" as well as on the basis of "product type".
Retail marketing manager: As retail is the highest contributor of the companies business. Retail marketing manager is responsible for planning, advertising as well as the whole of the retail operation around the country. He also deals with the governmental regulation in respect of price, stability, license, fees etc. for launching new products. It is his responsibility to take initiative to pass all the necessary documents from the regulation board of government. For this reason this post-ranked third in the hierarchy of the companies' organ gram in Bangladesh.
      Wholesale marketing manager:  The functional objective of the wholesale marketing manager is to monitor and planning of wholesale market operation of Bata Bangladesh, which also is a very important sales channel of the company.
      Merchandising manager: In charge of the heart of the company the Merchandising department. Who reports to the CFO and managing director directly and to some instance to the sales channels especially to Retail. All the categories of shoes are headed by the Merchandising officer/Category Merchandiser/Buyer who is in charge of every detail of his/her category. He/she is responsible for his category business, choosing the right merchandise according to the market need, distribute it properly and getting the feedback of the performance of his/her merchandise in the market and plan accordingly. He/she on the other hand repots to the Merchandising manager. There are basically four categories in Bata Bangladesh of which a merchandiser who is basically the head of the category has a distributor, who is responsible of distribution of the merchandise to the right place at the right time and the right amount. A designer also under the category merchandiser who is responsible for designing new shoes according to the market needs and the advise of the merchandising officer.
      Production Department: Production division is aimed to increase productivity and quality as much as required without spending more. There are two plant managers on in Tongi and other in Dhamrai. They are controlled by the director of production. They are responsible for directing, coordinating and controlling the overall production activities means from the purchasing raw materials to transferring those into complete shoes. The function of production manager is to assist the director of production in achieving the production target for a specified period. The function of planning and supply manager is material planning, production planning etc.
      Finance Department:
To maximize the interest of the shareholders of Bata Shoe Co. (BD) Ltd.
To allocate the fund in a proper way that minimizes its cost and maximizes its profit.
To ensure conductive financial climate of the company.
To ensure sound management of the administrative staff and financial matters of administrative staff and selection grade employees.
      Company Secretariat:
To ensure the best selection, placement and utilization of the administrative staff within the company.
To ensure discipline, mutual coordination, smooth communication among the administrative stuff and thereby peaceful corporate environment.
To provide sufficient training and opportunities to the administrative stuff to improve their skill and efficiency for the well being of the company.
To ensure proper management of the financial matters of selection grade administrative stuff.
      Accounts Department:
To ensure conducive financial trend of the company.
To ensure sound financial plan in terms of raising and allocation of funds and thereby maximizing shareholders interest.
To prepare Annual Financial Plan of the company in terms of both procurement and allocation of fund.
To maintain books of accounts, cost and financial accounts of the company as per the requirement of law and group head office.
To manage the assets of the company.
To provide financial information and report to the top management for decision making purpose.
Internal Audit Department:
To provide reasonable assurance of adequate and effective process of internal control and functioning effectively such that assets are safeguard, proper accounting records are maintained, financial information used within the business or for publication is reliable.
To confirm transparency in all auditable entities.
Pre-audit: To carry out all operational checks.
Post-audit: Conduct internal control review, physical verification on various audit universes.
Investigation: Conduct thorough review in any specific area of audit universe as desired by the authority of the concerned audit entity.
Development of procedure manuals.
      MIS Department:
To coordinate and supervise data entry for the accounting and payroll package.
To update product cost and product profitability from time to time.
To arrange repair and maintenance of the computer hardware.
To provide necessary support and help to the computer in their day to day function
To prepare the monthly statement of "Advanced Sale Invoice".
      Costing Department:
Headed by Costing and efficiency manager. The department is responsible for all kinds of costing related issue of the shoe and makes the highest use of the manpower. The department also is responsible for the highest use of the material consumption and does the costing of the shoes effectively and efficiently.
      Personnel / Human Resource Department:
To ensure the proper section of personnel.
To help the employees to grow and develop themselves.
Maintenance of personnel records.
To maintain cordial and peaceful labor management relationship.
To ensure discipline among the employees.
      Quality Assurance:
To ensure that the end users receive medicines those are safe, effective and quality consistent with leadership position in the health care industry throughout the country.
To apply the principles of customer-focused quality, service and excellence to all processes and system, from product design, development through production, distribution and marketing.
To maintain the standard of quality in order to protect the patients, prevent errors and optimize value provided to the consumer and company.
Within a given environment, marketing strategy deals with the interplay of three forces known as the strategic three C's: the customer, the competition and the corporation. Based on interplay of the strategic three Cs, formation of marketing strategy requires the following three decisions:
Where to compete: It requires a definition of the market (e.g. competition across an entire market or in one or more segments).
How to compete: It requires a means for competing (e.g. introducing a new product to meet a customer need or establishing a new position for an existing product).
When to compete: It requires timing of market entry (e.g. being first in the market or waiting until primary demand is established).
Thus Marketing strategy, in terms of these three key constituents, is defined as an endeavor by a corporation to differentiate itself positively from its competitors, using its relative strengths to better satisfy customer needs in a given environmental setting.
 ENVIRONMENTAL ANALYSIS:
      Social and Cultural Factors:
People's lifestyle is changing with the increase in disposable income and more and more people are becoming quality and fashion conscious. Since people travel more and more they know what the other Bata store offers to them elsewhere. So Bata Bangladesh must have to come out of their old styling and store design to suit with more modern fashion. Social and cultural indicators are positive signal for the future prospects of the company.
      Technological Factors:
Due to vast improvements in the information technology systems, 'Internet' has posed itself to be new media to reach the consumers. Realizing the need and the opportunity Bata Bangladesh has already set a state of the art facility in Dhamrai. All the leather products that they made here in Bangladesh are made there. They provide new forms of technological improvement where MIS department monitor their whole operation. The POS system in the wholesale depot is also a positive step towards good use of technology in the survival and competition in today's business.
Political and Legal Factors:
In Bangladesh, political turmoil like hartal, strikes etc. are a serious barrier in the smooth functioning of a company. However, Bata Bangladesh is able to take some positive outputs from political factors. As they are 100% taxpayers to Bangladesh government, they must able to make understand the politicians the importance of FDI in the country. Therefore, Bata Bangladesh can get some benefit from political factor as well.
Economic Factors:
Per capita income is increasing.
Shoe industry is growing with the increase of urban population and income level.
Currency rates are fluctuating which influence the cost of procurement of raw materials from external sources.
 ANALYSIS OF THE CORPORATION: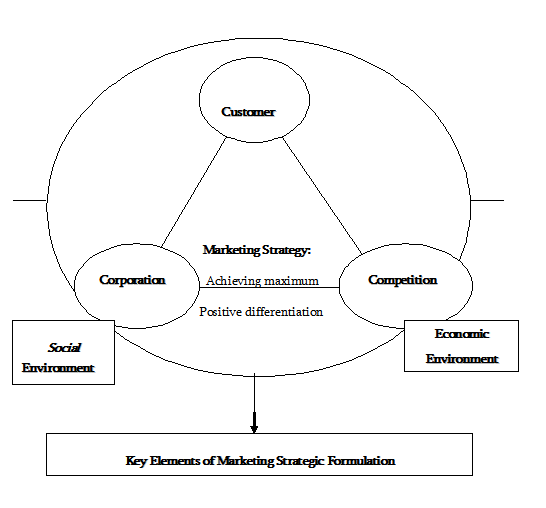 MARKET POSITION:
Bata Bangladesh is the largest player in the footwear industry with around 9-10% volume share and a 60% market-share in the organized segment. BB (Bata Bangladesh) has a market share of 70% in canvas shoes segment while it has a share of 60% in leather shoes. BB manufactures about 10% of the total Hawaii's sold in the country. BB competes in manufacturing low priced Hawaii's with the unorganized sector with its price ranging from Taka35-Taka110 with unorganized sector's pricing in the range of Taka25-Taka50.
Leading competitor in the popular segment of the organized market Apex Shoes. Other organized sector players are liberty shoes, Baly Shoes, Woodland, Pagasus. Most global players like Adidas India, Reebok, Nike, etc are operating through their Bangladeshi subsidiaries with main focus on premium sports shoes segment, which has an insignificant volume share. Competition is hotting up in the domestic market due to popular brands such as Gaitonde, Red Tape, Lotus Bawa in the illegal and smuggling of these shoes. These brands are gaining market share especially in the premium segment.
 MARKETING MIX OF BATA SHOE COMPAY (BD) LTD.
     Product:
Bata shoe Bangladesh Ltd. has more than 900 lines of shoes in different categories. They distribute all of these lines of shoes in different parts of Bangladesh through wholesalers, dealers and through their own stores. In the following chart some of the shoes, its average price, size and other dominating features are mentioned.
| | |
| --- | --- |
| BATA | Best Price Range (TK)        |
| Men's | 995-1695 |
| Women's | 250-550 |
| School | 200-330 |
| Children | 130-195 |
| Sport | 695-995 |
| Non Shoes | 50-100 |
| Dominating Color              | |
| Men's | Black |
| Women's | Black, Chocolate |
| School | Black, White |
| Children | Multicolor |
| Sport | White, Gray |
| Non Shoes | Black, Chocolate |
| Best selling sizes                | |
| Men's | 41,42 |
| Women's | 4,5 |
| School | 4,5 |
| Children | 11,12 |
| Sport | 7,8 |
| Non Shoes | Depends on the product |
| Opening Days | 6 days |
| Opening Hours (AM-PM) | 9:00 am-8:00 pm |
| Implementation of new designs | Weekly |
| Effective sales campaigns | 15-20% discount |
Table 1: Different Product Category and Best Selling Sizes
      Promotion:
Promotion strategies are concerned with the planning, implementation, and control of persuasive communication with customers. Clear-cut objectives and a sharp focus on target customers are necessary for an effective promotional program. As Bata is a established brand here in Bangladesh they think that they should go on with more and more retail outlets rather than intense advertising. So they limit their advertising into following places:
Billboards
Adds on local newspaper
Some promotion together with other established brands
Distribution:
The physical distribution starts when the raw materials send to the factory and the manufacturing process starts there in Tongi and Dhamrai factory. From there the end products send to the CDC (CentralDistributionCenter) in Tongi factory. After they receiving the end products then and their the packaging has been done and according to the requirement of different stores, Agencies, dealers and wholesalers the goods has been transferred directly to the distributors through company owned vehicle. There is separate process for own agencies and stores against the wholesalers and dealers. The goods for agencies and stores gone straight to the store headquarter and goods for others gone to the 13 depots around the country from where they collect the goods. In retail, BB operates through a chain of exclusive own and franchise stores. BB's stores are located in prime locations countrywide. 70% of Bata's sales are from its own retail outlets. Besides there is a network of about 500 exclusive wholesalers who service about 300 retail stores all over the country. Bata has showrooms, wholesale depots and distribution centres across the country.
BB's major thrust is on middle-class and upper class customers. The concept of `budget stores` has been introduced to remove apprehension in the minds of customers who viewed Bata outlets as being expensive. The company is focusing on the rural markets for volume growth in the low-priced footwear segment.
Distribution process of Bata Bangladesh:

 FUTURE PLANS:
To improve the sales and profits, BB is planning to increase penetration by setting up more retail outlets and taking space in shopping malls across the country. Existing retail stores would be upgraded even as wholesale depots would be set up in smaller towns and semi-urban areas. BB's main efforts will be to streamline the wholesale business. BB's thrust is on becoming marketing driven firm from a manufacturing oriented company. Steps are also being taken to reduce costs, improve distribution logistics and focus on launch of new products in order to improve the performance of the company.
INDUSTRY ANALYSIS:
Products tend to go through different stages, each stage being affected by different competitive conditions. These stages require different marketing strategies at different times if sales and profits are to be efficiently realized. The length of a product life cycle is in no way a fixed period of time. It can last from weeks to years, depending on the type of product. In case of shoe industry in Bangladesh it is presently going through the growth stages which are characterized by many new consumers entry in the market, by fall in price as experience and economies of scale have been attained, by developed distribution channel and by increasing intensity of competition.
            Introduction           Growth                  Maturity          Decline
Figure: 4 Product Life Cycle of shoe industry in Bangladesh
 INTENSITY OF COMPETITION IN SHOE INDUSTRY:
Conceptual framework for industry analysis has been provided by Porter. He developed a five-factor model for industry analysis, as shown in the exhibit. The model identifies five key structural features that determine the strength of the competitive forces within an industry and hence industry profitability. Analysis of shoe Industry of Bangladesh in respect to Bata shoes with Porters Model of Industry Competition has been summarized as followed.
Threat of new Entrants:
Threat of new entrants is high in Bangladesh because Apex is already entered into the market as a domestic shoe industry with high expectation and good management. Apart from that foreign competitors like Liberty of India which already taking a grip into the shoe market especially the women segment. There are also some other foreign shoe manufacturer like Nike, Reebok, Addidas and Woodland. There are also some other domestic companies like Baly, Pagasus, and Homeland etc. So the road ahead for Bata is not smooth at all and to forget the independent sellers and smuggled shoe sellers who already have the highest market share. Bata has to go for variety as well as their durability which they known for long.
     Bargaining power of Suppliers:
The bargaining power of suppliers is relatively moderate. The number of suppliers is huge. And the upcoming and other shoe companies buy in so much quantity that the suppliers have to satisfy them even if by increasing quality and by decreasing price. The threat of forward integration by the suppliers is high as brand identity is not a critical issue in the shoe industry in many cases.
Bargaining power of Buyers:
Bargaining power of buyers is increasing day by day as new shoe companies with optimistic future plan and changing trend and quality consciousness in increasing day by day. People want durable shoes as well as modern designs. So to satisfy the customers the companies have to keep up with the trend as well. The entrance of foreign brands like Nike, Reebok doesn't make the scenario easier. So one have to say that the competition is just heating up in the shoe industry. No one can take easy even the establish brand like Bata who have more than 35 years of experience in Bangladeshi market. So they must aware of the situation and work and take steps accordingly.
     Threat of substitutes:
One can't think of much substitute of shoes. There are not too many bare footed people now days. At least they wear a sandal. So the threat of substitute is not that much.
     Degree of Rivalry in the Industry:
Though Bata has enjoying quite a good market share and know the market for long the market competition is intensifying day by day. In the decade the only worry for Bata was independent sellers who have the minimal establishment costs and in many cases sale shoes of high quality of minimal cost or poor quality shoes. But the situation has been changed much since now not only the independent sellers but also the regional and world famous brands are now in Bangladesh. So the competition has now much more intense. Bata Bangladesh has to think both of their old threats as well as new competitors who has much more organized structure than the old competitors.
SWOT ANALYSIS:
      Strengths:
Image of the company
Quality Product
Differentiated line of products
Competitive Pricing
Strong distribution channel
Modern manufacturing facilities
Brand loyalty  at mass level
      Weaknesses:
Insufficient promotional activities
Bata at present conducts all the store management activity manually. This results lots of lengthy paper works, errors & waste of time.
Inability to catch the present trend in time
Less competitive price due to high cost structure.
VAT & tax barrier
      Opportunities:
Despite political turbulence a segment of our middle-class is coming up with reasonable buying power. Many of them are women who are decision maker so the city store concept of Bata can attract them as whole of the family footwear can be available there.
Consumer like differentiated products. They like to shop in a store where they serve the whole family.
More competition results in more campaign for products.
Business Expansion in Shoe care products
Utilize outsourcing especially the synergy sources to achieve competitive pricing
Franchisee opportunity with global brands like Nike, Reebok, Hush Puppy
Market expansion opportunity in high fashion &  value for money footwear market for all categories of  shoes through Retail & WCSM channels
      Threat:
Political instability affects the supply of raw materials and distribution of finished products.
Uncontrolled counterfeit of Bata products
New companies like Apex, Homeland, Pagasus of Bangladesh and the foreign companies like Nike, Reebok, Addidas are already in the market with good quality product. Have to keep up with them respect of quality.
Smuggelling of shoes and many stores in the city like the one's in elephant road are the major market leaders. As they don't have to pay for large amount of money for establishment, production, quality and advertising so they can sell at a much lower price than established brands like Bata.
Rapid market expansion program by organized competitors like APEX.
ANALYSIS OF COMPETITORS:
     APEX:
Most of their shoes are expensive. They don't provide any school shoes. The sports shoe they bring into the market are mostly imported "Addidas" shoes and quite expensive. In the men's section the most dominating color is black, in women section-black and chocolate. They provide sophisticated color shoes for children. The most dominating sizes of the men, women and children are the average sizes that are sold in any Bata store. They remain open on everyday of the week except any government holiday. Opening hour is 9:00AM-10:00PM. They generally implemented new design after every 6 months according their employees. The most successful sales campaigns are 60% off on specific design. Their market share is about 1.50% in Bangladesh.
     LIBERTY:
Here in this shoe stores the average price of the shoes are also expensive. Their average retail price is 600+. They also have the same kind of offerings in their respective divisions. Usually the normal color and size that are sold elsewhere are also sold here. They remain open everyday except of any government holidays. They open at 10 in the morning and remain open up to 10 in the evening. After 3-6 months they brought new design shoes in the market. The most effective sales campaign is 40-60% discount on specific design shoes. The market share of Liberty shoe is about 1%. They are in the market for about 13 years as a franchisee they are from India.
     REEBOK:
They only sale sports shoes and some children shoes who are in their teens. The price of all shoes is high 1200+. The color and design of their shoes are of high quality.  Reebok brings different types T-shirts, tracksuits and non-shoes items, which are quite expensive. After every 1-2 months new design of shoes comes in their store. 20-25% discounts on specific design are their most effective sales campaign. About .10% market share Reebok is quickly gaining ground and getting attention of the brand conscious segment of the country.
     NIKE:
Same as Reebok, Nike only offers high quality sports and some children shoes. Their shoes are also expensive sports shoes ranging from 2000-5000, which are sold most. Best-sold non-shoe items such as T-shirt, tracksuits are ranging from 750-2250 taka. They open their store everyday of the week. They brought new design in the market after every 3 months. They don't have any sales campaign up to now. Same as Reebok but their market share is less than their international rival as they have enter Bangladesh market for 6 or 7 years.
PAGASUS:
They made their name as sports shoe manufacturer. After that they come up shoes for both the male and the women. Their best-sold price range is 800-1200 for men, 550-750 for women and 300-500 taka shoes for children. Their best sold sports shoes are ranging from 700-900 taka. They open their store everyday from 9:00-10:00 in the evening. After 2 months they bring out at least some kind of new design in one of their segments. Most effective sales campaign up to 20% discount. Their market presence in the country is over 25 years but not doing that well. Market share is only .50% mainly the quality of the shoe is moderate.
     INDEPENDENT HIGH:
It is most popular among buyers. They are the type of seller who usually sold relatively high priced imported shoes. Men's best-sold price ranges are1400-1750 taka, women's 600-750 taka, no school shoes but have children's shoes 320-400 taka. They remain open everyday form 10:30-10:00PM at night. They don't provide any kind of sales campaign, as all of them are bargain stores. They are named as the elephant road shoe market. They have good market share more than 15% and holds a preference in the general people's mind. Though sometimes they bring some new designs but that is slow and the quality of the shoe is also moderate.
     INDEPENDENT MEDIUM:
These types are stores are of plenty in the elephant road area. They're usual best range for men's shoes are 500 -600taka, 200-400 taka for women, and 100-250 taka shoes for children. They have no school shoes and non-shoe items. Dominating color and sizes are the same as Independent highs.  Their opening hours are same as high's. Implementation new design happens after 3-4 months. They hold a major market shares. The bargain price of them attracts people. The quality of their shoe is not up to the standard in many cases. Low establishment cost, no promotion cost makes them sell shoe at a very low cost.
 Ethical conduct and Corporate Responsibility:
Bata companies have a tradition of being good corporate citizens and seek to contribute to the well being of the countries and communities where they operate. Bata companies conduct themselves as positive and contributing members of any community in which they operate, and seek to provide employees with a safe and healthy working environment. Bata companies are committed to ensuring that operations are conducted ethically, and in compliance with applicable local laws and regulations. Bata Bangladesh is also concern about the environmental safety related issues. So it has established of its own an Effluent Treatment Plant (ETP) in its organization premise with a huge investment.
The Bata Environmental Mission Statement is: "To protect our people, customers and communities and to protect our natural environment in order to help sustain human development globally."
In the implementation of this mission, international guidelines have been developed in the areas of environment, health and safety. The efforts and achievements of Bata companies have been recognized in many countries, by both local and international bodies. The contribution to environmental conservation includes a role in prevention and education. Bata companies have long standing relationships with groups that have helped several generations of young people become more aware of the need for protection of the natural environment.
Recommendation:
Give sales discount and free samples to influence more sales in the growing shoe market.
Reduce the price level.
More advertisements should be aired.
Should build awareness among the potential users of this type of footwear product.
Bring more design, color, and design combination to be competitive.
To merge with the local companies and to expand more segmentation.
CONCLUSION:
From the analysis of Bata Shoe Company Bangladesh Ltd and the shoe industry we have identified that the shoe industry is growing and identified their main weakness is insufficient lack of development with the rapid changing market needs, insufficient promotional activities, and downward trend of quality. On the other hand, distribution system and vertical integration are the strengths of Bata From strategic marketing viewpoint; we see that Bata is taking corrective steps in almost all the way. In very few sides Bata has lacking. Based upon these facts recommended strategies would assist in more growth of Bata shoe company Bangladesh Ltd. in among the upcoming fierce competition in the shoe industry.