Snapchat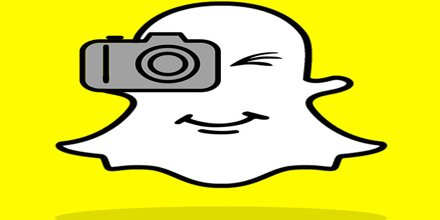 Snapchat is an image messaging and multimedia mobile application developed by Daniel Smith and his team at Stanford University that enables users to take pictures and record videos then, if desired, add captions to them and send them to selected individuals.
It allows users to take pictures and videos called "snaps." Users can set a time limit, after which the picture or the video is removed from the SnapChat server and the recipient's device. This provides security for users who are concerned their images may be stored on the Internet or used without their permission.
Actually, it is a photo messaging application that was initially released in 2011 on Android and iOS platforms. Its key objective is to improve the social networking experience in a fun and interactive way while providing users with complete control over the visual content they share.
In May 2013, the Electronic Privacy Information Center (EPIC) filed a complaint against Snapchat Inc. with the Federal Trade Commission (FTC), alleging that the company is misleading users by encouraging them to believe that pictures are permanently removed from Snapchat servers within seconds of viewing.
Snapchat evolved into a mix of private messaging and public content, including brand networks, publications, and live events such as sports and music. Nevertheless, according to survey studies conducted in March 2016, the personal oriented messaging was still being accessed by users more than the publicly offered content that was being presented. 71% of users surveyed said that they preferred the app for its chat, messaging, and imaging services, versus 5% who almost exclusively chose the various events, published features, and media content on a daily basis. 24% responded that they accessed all features equally. However, about three quarters of those surveyed were also familiar with the events, media brands, and celebrity content, having a favorable opinion of those areas.
Features about Snapchat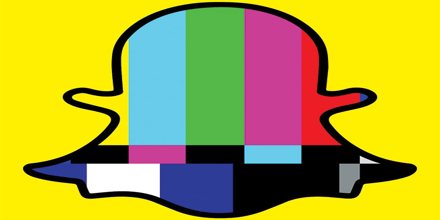 Snapchat is primarily used for creating multimedia messages referred to as "snaps"; snaps can consist of a photo or a short video, and can be edited to include filters and effects, text captions, and drawings. A feature known as "Geofilters" was added in July 2014, which allows special graphical overlays to be available if the user is within a certain geographical location, such as a city, event, or destination. The "Lens" feature, introduced in September 2015, allows users to add real-time effects into their snaps by using face detection technology which is activated by long-pressing on a face within the viewfinder.
Snapchat Stories
Snapchat Stories are compilations of snaps that create a narrative, as they appear in chronological order. They are comprised of a combination of photos, videos, graphics and illustrations, such as stickers. Each compilation contains snaps that a user has posted to his or her Story over the last 24 hours. Each Snap appears for 24 hours, and the user's friends can view them an unlimited number of times before they expire.
An "Official Stories" designation was added in November 2015 to denote the public stories of notable figures and celebrities, similar to Twitter's "Verified account" program.
Snapchat Memories and Messaging
Snapchat Memories is a personalized album of snaps and Stories that a user can download and save within the Snapchat app directly. The ability to reshare these archived snaps and Stories is one of the main benefits of Snapchat Memories.
In contrast to other messaging apps, Spiegel described Snapchat's messaging functions as being "conversational," rather than "transactional," as they sought to replicate the conversations he engaged in with friends. Spiegel stated that he did not experience conversational interactions while using the products of competitors like iMessage.
In March 2016, Fortune reported that Snapchat had acquired Bitstrips; the target of the acquisition was its sister app Bitmoji, which allows users to design stickers featuring personalized cartoon avatars. On March 29, 2016, Snapchat launched a major revision of the messaging functionality known as "Chat 2.0", adding stickers, easier access to audio and video conferencing, the ability to leave audio or video "notes", and the ability to share recent camera photos. The implementation of these features are meant to allow users to easily shift between text, audio, and video chat as needed while retaining an equal level of functionality.
Snapchat Filters
Snapchat's portrait lenses, also known as animated filters, have become a sensation since their introduction in September 2015. With these features, a user can create a selfie that distorts his or her image. Examples of popular Snapchat Filters include those that transform users into dogs, shoot lasers from their eyes and place a crown of flowers on their heads.
Snapchat privacy concerns
When Snapchat launched, it immediately became popular with younger users because of its feature permitting images to disappear — presumably, permanently. A revision to Snapchat's privacy policy four years later, however, stated that Snapchat could in theory store, reproduce and distribute any image created in the app. In response to the public's Snapchat privacy concerns, the company noted that users could tweak their individual privacy settings to restrict its reach.
Snapchat Monetization
Features added to Snapchat have been used to provide monetization; Snapchat's first paid advertisement, in the form of a 20-second movie trailer for the horror film Ouija, was shown to users on October 19, 2014. In addition to acknowledging Snapchat's need for a revenue stream, the company stated that it wanted to evaluate "if we can deliver an experience that's fun and informative, the way ads used to be, before they got creepy and targeted."
The "Discover" feature, which presents short-form content from publishers, also allows for paid advertising. The entity that sells the ad campaign causes the revenue distribution between Snapchat and its partner to vary, but it is estimated that advertisements are worth ten to fifteen cents per view. Furthermore, advertisements are estimated to be seen 500,000 to 1,000,000 times a day.
Advantages of Snapchat: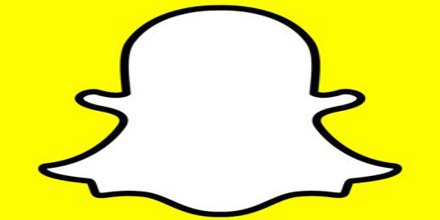 Sends photos and videos that self-destroy (deleted forever, they disappear). This novelty is the main, because it allows to exchange information without worrying about anything, everything you share disappears.
Enjoys the best filters. Snapchat is famous in part for the filters; it is one of the great features of Snapchat, that make him "cool". You'll be able to take stunning photos with them and in real-time. Something like MSQRD only that there is from before.
Geofiltros by location, or not-so-new feature that allows you to view the filters that are in a particular location. Customize and make it your own from a drawing.
You Can edit video, add amazing effects, text… also with images.
Is available in Android and iOS free. You will not have to pay if you don't want to use it in the normal way.
Disadvantages of Snapchat: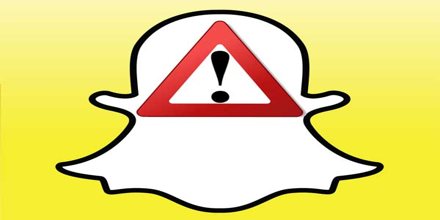 Eye with the screenshots, notify the other user if you do. Although there is a trick that allows you to take screenshots on Snapchat in secret.
Is less safe that other messaging services.
Is one of the apps less ethical they exist, because many use it to hide information that they share. Ideal for teenagers who don't want to know what they are talking about.
climbs adult content because there are no filters. This app is feature because you can share risqué photos, which is not detected and does nothing, then disappear.
On March 29, 2016, Snapchat launched Chat 2.0, an upgrade to the previous service. Chat 2.0 allows users to quickly share photos and stickers during a chat session and also provides new live video features.