Rumor Details about Samsung Galaxy S8 and Galaxy S8 Plus
With the Galaxy S8 and Galaxy 8 Plus making some of the biggest changes yet seen to the Galaxy range, we expect these phones to sell like hot cakes. In addition Blass says the commercial delay won't affect the (now official) public unveiling date of March 29th. Were it technical it would. The event will begin at 11:00 a.m. Eastern Daylight Time.
In case you've been living under a rock, you're probably aware that the Galaxy S8 and S8+ are coming very soon. That means we're seeing more and more leaks and rumors every day, making it difficult to judge what's real and what's probably fake.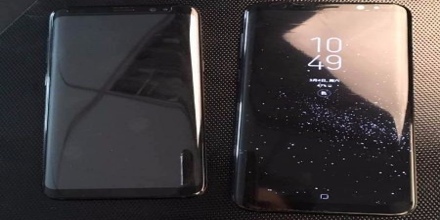 In this latest batch of leaks, we've been able to see images and videos of both handsets out in the wild, as well as leaked slides detailing the on-screen buttons, rear-mounted fingerprint sensor and more. Oh, and Samsung has finally confirmed the date that it will reveal the S8 and S8+ to the world, so now all we have to do is wait and speculate a bit more, of course.
We're looking at two different-sized models — a smaller Galaxy S8 and larger Galaxy S8+ — both of which will feature a dual-curved Super AMOLED display (hence dropping the Edge moniker) with a tighter curve like that found on the Galaxy Note 7.
Although Samsung's profits are soaring on the strength of its chips as well as S7 and S7 Edge phone sales, it will still need to make up the $5 billion it lost on the Note 7 — and that's not counting any impending lawsuits.
Samsung has the power to make a truly great phone. After all, reviewers like me had initially lauded the Note 7 as one of the most impressive phones Samsung had ever made. The question is, will the Galaxy S8 have enough of the goods to refocus shoppers who bolted after the Note 7 debacle? And can Samsung win back buyers' trust?
The Galaxy S8 could start selling mid-April.
Samsung could ready 16 million total units of the Galaxy S8 phones for its first batch of sales, a sign that the company anticipates high demand. The rumor suggests that the smaller Galaxy S8 will account for 10 million of those and the remaining 6 million phones would be the larger S8 Plus.
Features about Galaxy S8 and Galaxy S8 Plus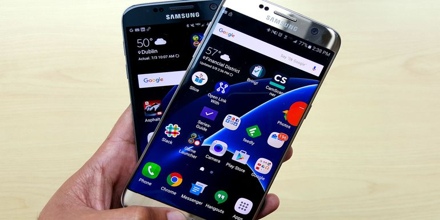 Big, "bezel-less" Displays: The Galaxy S8's face could be 85 percent or 90 percent screen, according to various reports like this one. That isn't just conjecture. Longtime rival LG has announced that its "Full Vision" display, which allows for a much larger screen proportionate to the phone face, is coming to its LG G6, a phone that will launch at Mobile World Congress later this month.
5.8- and 6.2-inch Screens: One rumor says that Samsung will be able to fit a 5.8-inch display into the S8 and a 6.2-inch screen on the S8 Edge/Plus. Both screen sizes are larger than the Note 7's 5.7-inch screen real estate, but the S8 is expected to have a smaller footprint than both the Note 7 and S8 Edge/Plus.
Home button: The Galaxy S8 could toss out its whole home button — including the fingerprint reader — and use on-screen navigation controls instead. Another suggestion was that it could use an optical sensor that lives beneath the display.
That's supported by Samsung partner Synaptics' release of its own optical fingerprint scanner that fits the bill. It's quite possible that the two are one and the same. It's also been suggested that the fingerprint reader will move to the back.
Leaked images of an (alleged) Samsung-made case has a cut-out on the back where some people think the fingerprint reader will go.
Rear camera: Samsung may have been readying a rear camera combo with 12MP and 13MP lenses on the back, but the claims out of China haven't materialized in the latest Galaxy S8 photo leaks. It looks to have just one camera on back (8 MP, f/1.7, dual video call, Auto HDR). Samsung has also built a 'Smart Glow' feature, which takes the form of a ring of LEDs around the rear camera, which can flash in different colors for different types of notifications and even light up when they detect your face, so you can more easily take a selfie with the main camera.
So far the feature is only available on the Samsung Galaxy J2, but there's a chance Samsung will use it in the Galaxy S8 as well.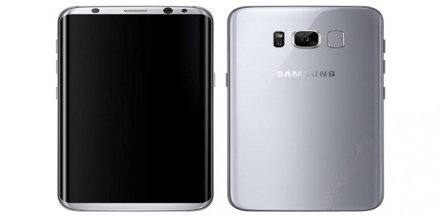 Front Camera: 12 MP, f/1.7, 26mm, phase detection autofocus, OIS, LED flash, 1/2.5″ sensor size, 1.4 µm pixel size, geo-tagging, simultaneous 4K video and 9MP image recording, touch focus, face/smile detection, Auto HDR, panorama, Video- 2160p@60fps, 1080p@120fps, HDR, dual-video rec.
Battery life: According to some leaks it'll have a 3,000mAh and 3,500mAh battery in the 5.8-inch and 6.2-inch phones, respectively. That's small for phones of this size in 2017. Whatever the battery size, Samsung has one big advantage over everyone else: it's launching a Qualcomm Snapdragon 835 chipset that's just 10 nanometers in size instead of 14nm.
Samsung Galaxy S8 OS and power: The Samsung Galaxy S8 is likely going to debut Qualcomm's Snapdragon 835 chipset, which is faster, small and more efficient than the Snapdragon 820.
In fact, a leak suggests the Galaxy S8 could have a 3.2GHz octa-core Snapdragon chipset, which certainly sounds fast. That said, Samsung also makes its own Exynos chips and with the Galaxy S7 some regions got those and others got the Snapdragon 820, so the same is likely to happen with the Galaxy S8.
Price: According to information obtained by Roland Quandt from an EU retailer, the Galaxy S8 and S8+ will be out in Black, Silver and Violet color options in Europe for 799 and 899 EUR, respectively.
Whatever the price may be, Samsung expects the Galaxy S8+ to outsell the Galaxy S8 by a pretty big margin.
If Samsung goes all out on the Galaxy S8 it's reasonable to believe that the price might go up due to increased component costs or simply to maximize profit. Regardless of the reasoning, the S8 is Samsung's flagship, so a high price tag is guaranteed.