Office 365: Filled with Endless Possibility
"Office 365" refers to subscription plans that include access to Office applications plus other productivity services that are enabled over the Internet (cloud services), such as Lync web conferencing and Exchange Online hosted email for business, and additional online storage with OneDrive and Skype world minutes for home.
It is the brand name Microsoft uses for a group of software and services subscriptions, which together provide productivity software and related services to subscribers.
Office 365 customers get a new security assessment tool and the private beta of a service aimed at showing them information about security threats.
Microsoft has been pushing advanced security capabilities like the ones announced Friday (10th February 2017) as a key part of its pitch to enterprises concerned about securing their data from a growing threat landscape.
Many Office 365 plans also include the desktop version of the latest Office applications, which users can install across multiple computers and devices. The fully installed applications include: Word, Excel, PowerPoint, OneNote, Outlook, Publisher, and Access. (Publisher and Access are available on PC only.) And user can install them across multiple devices, including PCs, Macs, Android tablets, Android phones, iPad, and iPhone.
Microsoft Office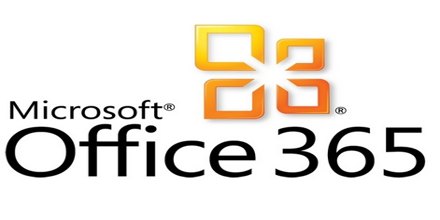 "Microsoft Office" is the name we still use for our familiar productivity software. Office suites are available as a one-time purchase and include applications such as Word, Excel, and PowerPoint, which can be installed on only one PC or Mac. The applications are not automatically updated; to get the latest version, you can purchase the product again when the new version becomes available. The latest versions currently available for one-time purchase are Office 2016 for Windows and Office 2016 for Mac. These suites do not come with any of the cloud-based services included in Office 365.
Cost and Buying Process about Office 365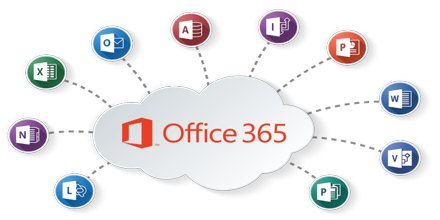 All Office 365 plans are paid for on a subscription basis, monthly or annually. In the U.S., Office 365 Personal costs $69.99 per year or $6.99 per month. Regional prices may vary, but it's a little cheaper always to stump up for a full year in advance.
If user want to step up from Personal to Home, which allows you to install Office on 5 PCs or Macs, 5 tablets and 5 phones it's a little more expensive at $99.99 a year or $9.99 a month.
If users are interested in buying the good news is it's pretty easy. Most major retailers that carry computer products should also carry the vouchers they can go in and buy a 12-month subscription for.
But if user want to pay online, or just don't want to go outside, Microsoft's Office website will take care of everything for them.
Office 365 Education
Office 365 Education, formerly Office 365 for Education and Microsoft Live@edu, is a free suite of hosted Microsoft services and applications that is intended for educational needs.
The program provides education institutions with a set of hosted collaboration services, communication tools, and mobile, desktop, and web-based applications, as well as data storage capabilities. The suite includes Microsoft applications for collaboration including: Office Live Workspace, Windows Live SkyDrive, Windows Live Spaces, Microsoft SharedView Beta, Microsoft Outlook Live, Windows Live Messenger, and Windows Live Alerts.
Summary
Organizations using Office 365 can use a new Secure Score tool to benchmark their security. It analyzes an organization's configuration, then provides them with a score based on the security controls they have fully or partially deployed.
The feature also provides guidance on what Office 365 security features administrators could use that would improve the security of the organizations they work for. By default, the Score Analyzer first shows users features that provide the most security benefit with the least impact to users and then lets people drill down further from there.
Microsoft also announced the private beta of its previously-announced Office 365 Threat Intelligence service. That allows administrators to see information about the cyber security threats both inside and outside an organization.