After its mission was extended to 2030, the International Space Station (ISS) will continue to operate for the rest of this decade. NASA has stated that in 2031, it will fall to Earth and die in a watery grave. All activities in low-Earth orbit (LEO) will be undertaken by commercial operators in the future, allowing NASA to focus on deep space initiatives. "With NASA's help, the private sector can construct and operate commercial low-Earth orbit destinations," Phil McAlister, NASA's director of commercial space, stated.
The research on the ISS's demise was created by the NASA in order to complete its "comprehensive plan for guaranteeing a smooth transition to commercial destinations once the International Space Station retires in 2030." The International Space Station (ISS) was launched in November 1998 and is currently in use until 2024. It is operated by Russia, Europe, Japan, Canada, and the United States. The Biden administration has already committed to prolonging the station's existence until 2030, but all parties must agree to this proposal.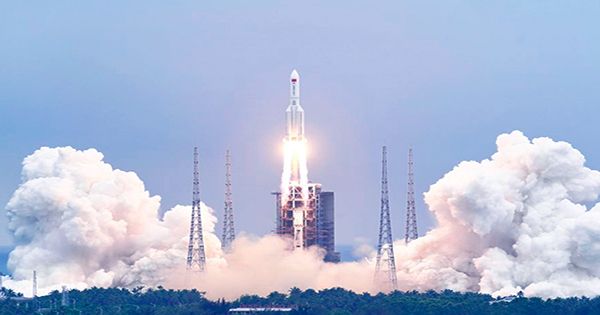 "The International Space Station is now beginning its third and most productive decade of usage," NASA noted in the study, before going on to say that by the end of the decade, it hopes to "realize significant advances" in each of its "five key mission goals." Deep space exploration, research "for the benefit of humanity," creating a US commercial space economy, leading and enabling international collaboration, and inspiring humanity are among them. The proposed plan states that the transfer from the ISS to the private sector will leave "no gap in the government's ability to exploit low-Earth orbit space platforms."
Instead of building its own space station, NASA said it will pay for at least two crew members per year to perform research on private LEO spacecraft until the ISS is decommissioned. This change is estimated to save $1.3 billion per year in the first year, rising to $1.8 billion by 2033. NASA claims that all of the extra funds will go toward its deep space exploration program.
Following its retirement, the ISS will make a controlled re-entry into the Pacific Ocean, landing at a point known as Point Nemo. Point Nemo is the farthest point on planet Earth from land, with the nearest land being roughly 2,700 kilometers away. It is named after Captain Nemo, a fictitious ocean navigator who first appears in Jules Vern's Twenty Thousand Leagues under the Sea. Point Nemo's secluded location makes it ideal for a crash landing, which is why it's become known as the place where spaceships go to die.