NASA has given three businesses lucrative contracts to construct the International Space Station's (ISS) successors, advancing its aspirations to develop next-generation commercial space stations by the end of the decade.
One of those firms, which may come as a surprise to some, is Blue Origin, which has been widely thought not to be in good standing with NASA following a difficult year.
As part of its Commercial Low Earth Orbit Destination program, NASA awarded $415.6 million in Space Act Agreements last week. The International Space Station (ISS) has been permitted to operate through 2024, with a possible extension to 2030, thus NASA is looking to the commercial sector to design the station's successors beyond the 2020s. 
According to a statement from NASA, the three businesses – Blue Origin, Northrop Grumman, and Nanoracks – will "create concepts of space stations and other commercial destinations in orbit," presenting their proposals in 2025 for NASA to determine which would be pursued.
The partnership between the space agency and Jeff Bezos' business Blue Origin, on the other hand, hit a snag earlier this year. To summarize: Bezos filed a complaint with the US Government Accountability Office in April, accusing NASA of giving a much-desired lunar lander contract to Elon Musk's SpaceX unjustly since NASA indicated it would pick numerous contracts for the lander but only chose one, which was not Blue Origin.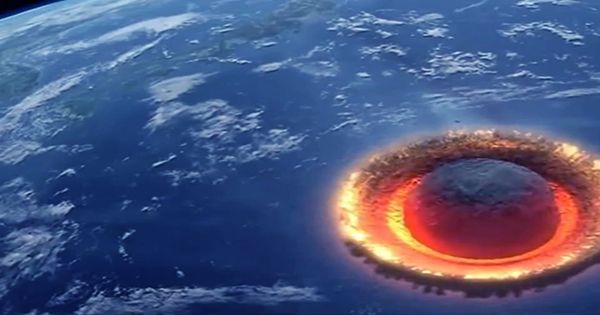 While waiting for the decision, it provided what many perceived as a bribe to the space agency to pick it. The offer was not accepted by NASA, and Blue Origin lost its appeal. It filed a lawsuit against NASA in mid-August. It lost the appeal once more in November.
Last month, NASA wrapped off the process by stating that the mission to return people to the Moon — the mission for which the lunar lander contract was awarded – will be delayed from 2024 to 2025, in part because to Blue Origin's litigation. NASA is attempting to continue an "uninterrupted US presence in low-Earth orbit," as it has for the past 21 years. These new space stations, however, will be accessible for both government and private-sector usage, and because of NASA's financial woes, the agency has made them available to the commercial space industry.
Despite the fact that the United States currently has 5,582 space-focused businesses, Forbes reports that commercial space firms that can really develop workable designs are rare, so it is no surprise that NASA picked Blue Origin. In fact, Blue Origin has already revealed designs for Orbital Reef, a "commercial business park" space station. The $130 million NASA grant will used to refine the design and concept, with a low-Earth orbit launch date of 2025 to 2030.
Nanoracks has partnered with Voyager Space and Lockheed Martin to launch "Starlab", a commercial low-Earth orbit destination that will launch in 2027. Northrop Grumman's yet-to-be-named space station will incorporate design features from its Cygnus spacecraft, which already delivers cargo to the International Space Station, as well as docking stations, crew cabins, and labs.
The contracts announced barely a week after a study from NASA's Office of Inspector General warned of a probable gap between the end of the ISS and functional commercial replacements, as Gizmodo points out. "The Agency expects the first phase of its destination strategy to be completed in 2025, with early design maturity."In our opinion, even if early design maturation is reached in 2025—a difficult task in and of itself—a commercial platform will not be available until well after 2030," according to the paper.
"We found that commercial partners believe that NASA's current timescale to design and build a human-rated destination platform is unreasonable," the study says, noting that NASA's Commercial Crew Program did not get off the ground until eight years after it reached "early design maturation" in 2012. It appears as if the time is ticking, and all hands are on deck to maintain the human presence in space.