According to a new study published in The CRISPR Journal, the protein that causes the majority of cat allergies can be safely removed from the feline genome. The researchers employed gene-editing techniques to prevent cat cells in a dish from creating the allergen, and they believe their method could one day be used to make real cats hypoallergenic. Cat allergies are induced mostly by a protein known as Fel d 1, which is released in the animals' saliva and tears and then ends up in their fur as they groom themselves. As cats shed their fur, the irritating chemical builds up in cat owners' homes, making visits unpleasant for allergy sufferers.
The authors of the study found areas on two genes – CH1 and CH2 – that code for the Fel d 1 protein after studying the DNA of 50 domestic cats. They next looked at the genomes of eight different species of wild cats to see if these targets are good candidates for gene editing. They discovered that these coding areas differed greatly between species. This finding reveals that the Fel 1 d genes have not been evolutionarily conserved, implying that the allergen is unlikely to be necessary to cat biology and hence may be removed without affecting the animals. Scientists were unsure if this was the case before because the protein's function was unknown.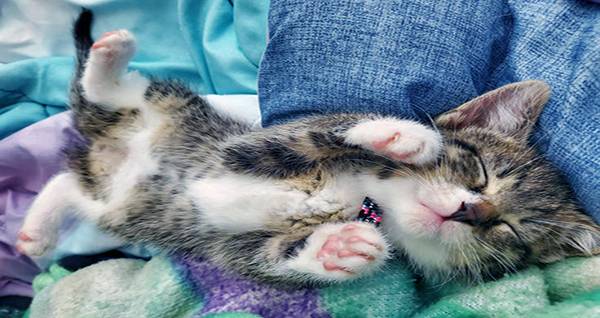 According to the authors, Fel 1 d is not found in other organisms other than cats, despite the fact that a homologous protein in mice has been genetically deleted without having any negative effects, implying that the molecule is likely non-essential. The CRISPR gene-editing method was then utilized to remove the Fel 1 d coding regions from cat cells. In any of the locations where they thought off-target edits were likely to occur, this resulted in no undesired genomic modifications.
"Taken together, our findings suggest that Fel d 1 is a rational and viable choice for gene deletion, which could have a significant impact on cat allergy patients by eliminating the primary allergen at its source," they write. Alternative ways to treating cat allergies, they claim, are unlikely to be beneficial because Fel d 1 is not completely eliminated. Antibodies that destroy the protein, for example, have been shown to reduce antigen levels by 47 percent in cat chow, whereas immunizations appear to eradicate roughly 50 percent of the problematic material.
The authors point out, however, that allergic people can develop symptoms even when exposed to very little amounts of Fel 1 d, and that full elimination of the protein through gene-editing technologies may be the only answer. More study is needed to perfect the process, but the researchers are hopeful that "future studies will attempt to establish a method for eliminating the Fel d 1 genes in adult cats and effectively make the animals hypoallergenic."