Zhurong, the China National Space Administration's (CNSA) Mars rover, has been investigating the Red Planet's surface for well over a year – an incredible achievement considering the rover's original mission goal of 90 Mars days, or sols (92 Earth days). Zhurong, on the other hand, is now facing its most difficult obstacle yet: surviving the cold winter on Mars. China became the second country to successfully land a rover on Mars on May 15, 2021. Since then, the rover, named after a Chinese deity of fire, has been exploring Mars' Utopia Planitia, sending back images, researching Mars' terrain, carrying out critical science, and taking the occasional selfie.
To survive the Martian winter, the rover has hunkered down and entered hibernation on May 18, according to CNSA on Weibo. At the present, the weather in Utopia Planitia is not ideal. A dust storm has seriously hampered the rover's capacity to harvest solar energy, as evidenced by sensors aboard the rover and the Tianwen-1 orbiter that passed overhead. It appears that dust will be the cause of the death of NASA's InSight, another member of Mars' robotic population.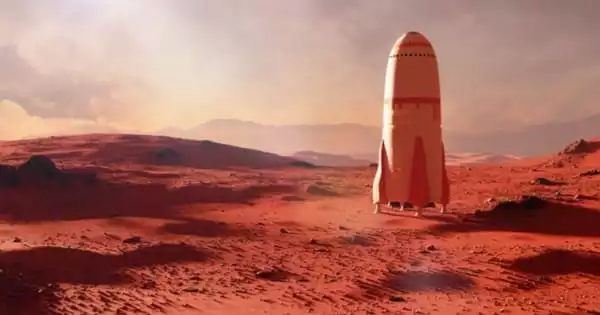 Temperatures are also a significant issue. The highest daytime temperature is now less than -20°C (-4°F), while the temperature dips to -100°C (-148°F) at night. And the weather is just going to grow colder. On July 26, the northern hemisphere of Mars will experience the winter solstice, and the small rover will have to endure 154 days of winter until early spring, which is slated to begin on December 26, 2022. Zhurong will extend its wheels and get back to work about this time. Zhurong has been reporting on several intriguing elements of Mars as part of its extended mission, including the potential that liquid water was there for longer than previously imagined.
Compared to the freezing desert it is now, Mars was a totally different world billions of years ago. It was wet on the outside. The exact time when it vanished into the air or underground is unknown, but new study reveals that it may have stayed wet for longer than previously thought. The Chinese Zhurong Mars rover has now discovered fresh evidence to support this theory. Utopia Planitia, Mars' biggest impact basin (and the largest in the Solar System), is being explored by the six-wheeled robot.
Before Zhurong arrived, it had been visited by NASA's Viking 2 in the 1970s. According to scientists writing in Science Advances, the newer robotic explorer has discovered rocks that appear to have developed in the presence of water. This isn't the first time this has happened on Mars, but the timing of their development is intriguing.