Business-To-Business Advertising (also known as B2B advertising, or BtoB advertising in some countries), refers to any marketing campaigns targeted at other companies rather than individual customers. It is a situation where one company makes a commercial contract with another. While B2B advertising is similar in some ways to business-to-consumer (B2C) marketing, there are a few key elements which distinguish it. B2B ads may include the marketing of items such as day-to-day office supplies, particular parts used in the product of another organization, or services such as consulting on human resources or logistics specifically intended for business.
In Business-To-Business (B2B) commerce, it's often the case that the parties to the link have comparable negotiating power, and even after they don't, each party typically involves professional staff and legal counsel within the negotiation of terms, whereas B2C (business-to-consumer) is formed to a far greater degree by economic implications of data asymmetry. Successful B2C strategies, including a business-to-consumer advertising strategy, include understanding the right target, designing content, and developing a powerful digital and SEO strategy.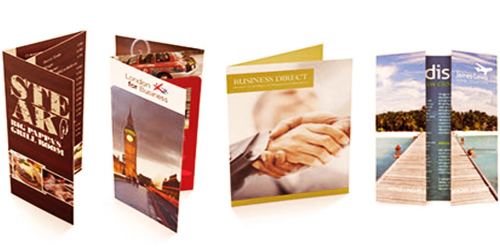 The business-to-business market is larger than the buyer market since one demand within the consumer world creates a ripple effect within the availability chain. According to the Business Marketing Association, B2B marketers in the U.S. spend about $85 billion a year promoting their goods and services. If business-to-consumer (B2C) advertising focuses on reaching the decision-maker of a household, business-to-business (B2B) advertisement focuses on reaching the employees of a company responsible for making capital decisions, or the person in charge of purchasing.
While consumers could also be able to make rapid decisions on whether a product is of interest, businesses are often slower and need to bear a more complicated process because the value of products for a business will be high and should require approval from several levels of management. B2B transactions also require a higher number of decision-makers at each order, but the dollar-amount-per-purchase ratio is slightly higher. In other words, each selling is more nuanced, but also of considerably greater value.
Since B2B purchases are less influenced by impulses or discounts, there's more room for relationships to inform the transaction. For example, a business that has traditionally purchased break room snacks from a single vendor is more likely to stick with that vendor month-by-month, unless there is a relationship issue. Bad goods, high prices, or late delivery may all break this partnership, establishing a new partnership with another vendor. For less frequent business transactions, like an occasional software upgrade that happens every 3-5 years, it's important for the seller to remain top-of-mind in creative ways. Such business-to-business campaign goals include organizations such as schools and hospitals, government agencies and defense departments, and businesses that use different goods and services in their activities, such as retailers.
For example, the UK (United Kingdom) Government established the role of Small Business Commissioner under the Enterprise Act 2016 to "enable small businesses to resolve disputes" and "consider complaints by small business suppliers about payment issues with larger businesses that they supply." Since B2B advertising varies so much from B2C advertising, businesses may need to pay more attention to their media choices, as suitable outlets may be more difficult to get to.
B2B advertising may be conceptualized alongside consumer advertising. To formulate a message a B2B advertiser needs to know its target market and audience. This can be done with either obtained or self-performed research or surveys. B2B-focused enterprises are unable to market their goods to ordinary customers. A good B2B agency provides solutions and campaigns that focus on this niche characteristic while avoiding dalliance reaching markets that are unsuitable.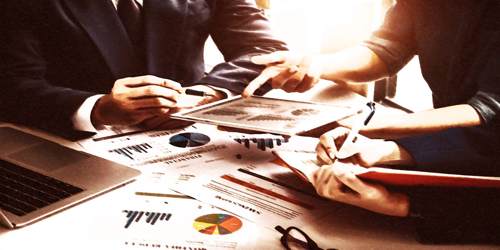 A lot of business-to-business (B2B) marketing relies on well-established partnerships and some advertisers argue that purchasing decisions are more influenced by practical considerations than emotional factors, as in the consumer market. An advertiser may devise a plan with such details that features a primary target, such as growing sales leads, conversions, or total traffic. B2B companies are competing for big contracts. Government agencies, hospitals, schools, and other large institutions are the most important consumers of B2B products and services.
Customers need to be able to locate a B2B business online at a website that reveals the brand narrative of the business. An advertiser must also have a marketing strategy that aims to provide expertise and solutions for incumbent and potential customers. To run a competitive B2B advertising campaign, streamlined marketing, enticing promotions, corporate branding, and well-timed strategies are all important. Advertisers can also make use of their websites and the influence of social media to communicate with clients.
Information Sources: