Cancer that begins in the colon is referred to as bowel cancer. Several observational studies have linked the epigenetic clock to cancer risk. However, it is uncertain whether they play a causal role in cancer risk or operate as a non-causal biomarker. The exact causes of bowel cancer are unknown. A recent study from the University of Bristol suggests that accelerated biological aging, as assessed by the epigenetic clock, may be the cause of bowel cancer. The findings suggest that biological age may have a role in increasing the risk of certain diseases.
According to a paper published today in eLife, scientists have demonstrated how rapid biological aging as measured by an epigenetic clock may raise the risk of colon cancer. The study provides evidence that biological age may play a causal role in the increased risk of certain diseases, paving the possibility for therapies to reduce this process.
Epigenetic markers are DNA alterations that can alter the way our genes function and are known to change as we age. DNA methylation, a form of epigenetic marker, is frequently used to determine age. DNA methylation patterns on the genome have been demonstrated to be closely related to age and can provide insights into 'biological aging,' or how old our cells appear in comparison to how old they are in years.
Our work presents potentially significant insights for public health. If epigenetic age acceleration is a causative mediator between risk factors and bowel cancer, the clock may be a treatable intermediate for when targeting the underlying risk factors is impractical or too complex, particularly in high-risk groups.

Rebecca Richmond
"Epigenetic age acceleration occurs when an individual's biological age is older than their chronological age," explains first author Fernanda Morales-Berstein, a Wellcome Trust Ph.D. Student in Molecular, Genetic, and Lifecourse Epidemiology at the MRC Integrative Epidemiology Unit, University of Bristol, UK. "Epigenetic age acceleration, as assessed by DNA methylation-based predictors of age known as epigenetic clocks, has been linked to a variety of negative health outcomes, including cancer. However, while epigenetics can be used to forecast cancer risk or diagnose the disease early, it is still unknown whether accelerated epigenetic aging causes cancer."
Making a causal link between biological clocks and disease is difficult because it is difficult to determine if biological aging raises the risk of disease or whether other independent factors raise the risk of disease and biological aging at the same time. To address this, the researchers utilized a technique known as Mendelian randomization to simulate a randomized trial testing the efficiency of epigenetic aging alterations as a cancer prevention strategy. They investigated this using data on known genetic variations related to degrees of epigenetic age acceleration.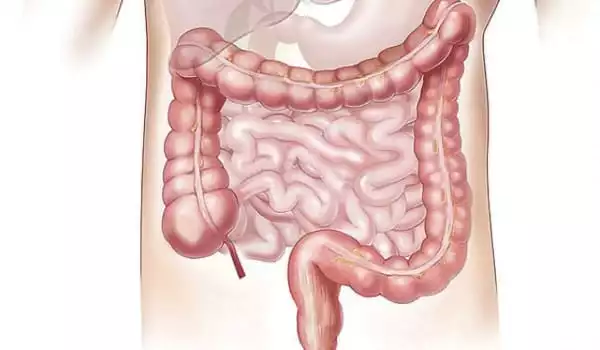 The researchers evaluated four well-established epigenetic clocks used to assess biological aging, as well as their genetically predicted connections with a variety of cancer types. Two were first-generation clocks that use DNA methylation patterns that are strongly connected to chronological age. Others were second-generation clocks that used markers linked to an increased risk of age-related diseases or death. They discovered only a weak association between accelerated epigenetic age and breast, lung, ovarian, or prostate cancer.
The most dramatic finding was for bowel cancer, where results from one of the second-generation clocks, GrimAge, revealed a 12% increased risk of bowel cancer with each additional year of biological age (over chronological age). These findings were supported further by a link between biological age acceleration and a family history of bowel cancer. Further investigation revealed that the evidence for the risk was stronger for colon cancer than for rectal cancer.
Previous research has suggested that various cancer risk factors, such as obesity and smoking, influence epigenetic age acceleration. The new study's further evidence implies that addressing this route, such as by lifestyle changes or epigenetic-targeted medicines, could help lessen this risk.
"Our work presents potentially significant insights for public health," says senior author Rebecca Richmond, Vice-Research Chancellor's Fellow in Molecular Epidemiology at the University of Bristol's MRC Integrative Epidemiology Unit. "If epigenetic age acceleration is a causative mediator between risk factors and bowel cancer, the clock may be a treatable intermediate for when targeting the underlying risk factors is impractical or too complex, particularly in high-risk groups. More research is needed to back up our findings and determine whether epigenetic age acceleration may be altered through lifestyle or therapeutic interventions."