Today, October 11, President Joe Biden became the first president to issue an official proclamation commemorating Indigenous Peoples Day. The day will be celebrated "indigenous peoples' tenacity and strength, as well as the tremendous beneficial effect that they have made on every facet of American civilization," according to a Presidential Proclamation issued by the White House on Friday.
The proclamation encourages people to recognize the many Native American Indian, Alaska Native Tribal, and Native Hawaiian cultures that make up the United States of America, and who "have built vibrant and diverse cultures — safeguarding land, language, spirit, knowledge, and tradition across generations." Indigenous Peoples' Day will take place on the same day as Columbus Day, a federal holiday created by Congress. Biden proposes commemorating the day with appropriate ceremonies and events, as well as requiring that the American flag be displayed on every public building.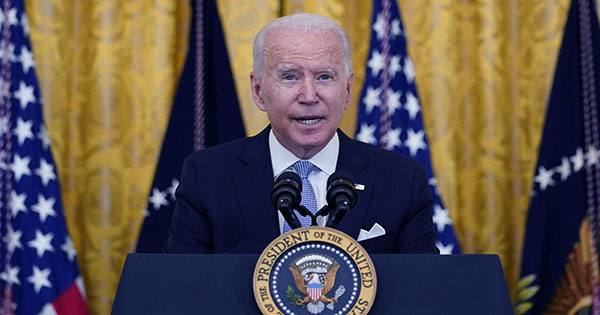 Columbus Day began as an Italian immigrant commemoration of the arrival of Italian explorer Christopher Columbus on the coasts of what would know as the New World in 1492. The day established in 1892 by Republican President Benjamin Harrison to help, resolve a diplomatic problem with Italy following the lynching of 11 Italian immigrants in New Orleans. In 1934, President Franklin D. Roosevelt declared it a national holiday.
However, for many, the day represents colonization and subjugation of Indigenous peoples. Indigenous Peoples' Day began in 1977 at a United Nations-sponsored international meeting on discrimination. Since then, it has become a popular alternative to Columbus Day in many cities and states.
The initial European invasion thought to have killed 56 million people in the Americas in just over a century. That is around 90% of the pre-Colombian Indigenous population, which was around 10% of the world's population at the time; it was the world's largest mortality event in terms of population. Up to the twentieth century, the history of the North American country marred by appalling barbarism and killings of Indigenous people.
"Our country was founded on the promise of equality and opportunity for all people — a promise that we have never fully realized, despite the amazing progress we have made over the years. This is especially true when it comes to protecting the rights and dignity of Indigenous peoples who lived in the Americas long before colonization.
The declaration adds, "For years, Federal policies have sought to absorb and displace Native people and extinguish Native customs." "We must never forget the decades of brutality, displacement, assimilation, and horror perpetrated on Native communities and Tribal Nations across the United States. Today, we honor Native Americans for their historic contributions to this country, as well as their many ongoing contributions."