Social Problems is the official publication of the The Society for the Study of Social Problems. A social problem is a condition that at least some people in a community view as being undesirable. Everyone would agree about some social problems, such as murders and DWI traffic deaths. Other social problems may be viewed as such by certain groups of people.
Assignment on Social Problems
Introduction:
Social issues are matters which directly or indirectly affect many or all members of a society and are considered to be problems, controversies related to moral values, or both.
Social Problems is the official publication of the The Society for the Study of Social Problems. It is a quarterly journal published by University of California Press, in Berkeley, California. It was first published in 1953.
Some of the areas covered by the journal include: conflict, social action, and change; crime and juvenile delinquency; drinking and drugs; health, health policy, and health services; mental health poverty, class, and inequality; racial and ethnic minorities; sexual behavior, politics, and communities; youth, aging, and the life course. Among Sociology journals ranked by the Institute for Scientific Information, Social Problems was ranked 5th, with an impact factor of 1.796.
A social problem is a condition that at least some people in a community view as being undesirable. Everyone would agree about some social problems, such as murders and DWI traffic deaths. Other social problems may be viewed as such by certain groups of people. Teenagers who play loud music in a public park obviously do not view it as a problem, but some other people may consider it an undesirable social condition. Some nonsmokers view smoking as an undesirable social condition that should be banned or restricted in public buildings.
Every newspaper is filled with stories about undesirable social conditions. Examples include crime, violence, drug abuse, and environmental problems. Such social problems can be found at the local, state, national and international levels. You will be focusing in the Public Policy Analyst on social problems in your own community.
Specific community locations
Your own community consists of…
your school and your school district;
your village, town or city;
your county.
The four examples of social problems above could possibly exist in all of these communities. For example, there could be a problem of increased stealing within your school or throughout the school district. Likewise, local police agencies—village, town, city and county—maintain statistics on crimes such as thefts within their jurisdiction.
When you describe the social problem in step 1, you must specify the geographical setting. Some examples include Lehman High School, the Bronx High School District, the Bronx, New York City, or New York State. As mentioned before, PPA will be used only for local and state social problems.
 Crime: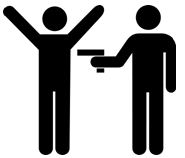 Crime is the breach of rules or laws for which some governing authority (via mechanisms such as legal systems) can ultimately prescribe a conviction. Individual human societies may each define crime and crimes differently. While every crime violates the law, not every violation of the law counts as a crime; for example: breaches of contract and of other civil law may rank as "offences" or as "infractions". Modern societies generally regard crimes as offenses against the public or the state, distinguished from torts (offenses against private parties that can give rise to a civil cause of action).
When informal relationships and sanctions prove insufficient to establish and maintain a desired social order, a government or a sovereign state may impose more formalized or stricter systems of social control. With institutional and legal machinery at their disposal, agents of the State can compel populations to conform to codes, and can opt to punish or to attempt to reform those who do not conform.
Authorities employ various mechanisms to regulate (encouraging or discouraging) certain behaviors in general. Governing or administering agencies may for example codify rules into laws, police citizens and visitors to ensure that they comply with those laws, and implement other policies and practices which legislators or administrators have prescribed with the aim of discouraging or preventing crime. In addition, authorities provide remedies and sanctions, and collectively these constitute a criminal justice system. Legal sanctions vary widely in their severity, they may include (for example) incarceration of temporary character aimed at reforming the convict. Some jurisdictions have penal codes written to inflict permanent harsh punishments: legal mutilation, capital punishment or life without parole.
The sociologist Richard Quinney has written about the relationship between society and crime. When Quinney states "crime is a social phenomenon" he envisages both how individuals conceive crime and how populations perceive it, based on societal norms.
The label of "crime" and the accompanying social stigma normally confine their scope to those activities seen as injurious to the general population or to the State, including some that cause serious loss or damage to individuals. Those who apply the labels of "crime" or "criminal" intend to assert the hegemony of a dominant population, or to reflect a consensus of condemnation for the identified behavior and to justify any punishments prescribed by the State (in the event that standard processing tries and convicts an accused person of a crime).
Feminism: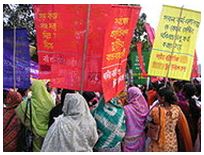 Feminism refers to political, cultural, and economic movements aimed at establishing greater rights, legal protection for women and/or women's liberation. Feminism includes some of the sociological theories and philosophies concerned with issues of gender difference. It is also a movement that campaigns for women's rights and interests. Nancy Cott defines feminism as the belief in the importance of gender equality, invalidating the idea of gender hierarchy as a socially constructed concept
Feminists are persons of either sex, or females only (in which case males may be profeminists), who believe in feminism.
According to Maggie Humm and Rebecca Walker, the history of feminism can be divided into three waves. The first wave transpired in the nineteenth and early twentieth centuries, the second occurred in the 1960s and 1970s, and the third extends from the 1990s to the present. Feminist theory emerged from these feminist movements. It is manifest in a variety of disciplines such as feminist geography, feminist history, feminist theology, and feminist literary criticism.
Feminism has changed traditional perspectives on a wide range of areas in human life, from culture to law. Feminist activists have campaigned for women's legal rights—such as rights of contract, property rights, and voting rights—while also promoting women's rights to bodily integrity and autonomy, abortion rights, and reproductive rights. They have struggled to protect women and girls from domestic violence, sexual harassment, and rape. On economic matters, feminists have advocated for workplace rights, including maternity leave and equal pay, and against other forms of gender-specific discrimination against women. Although the terms feminism and feminist did not gain widespread use until the 1970s, they were already being used in public parlance much earlier; for instance, Katharine Hepburn speaks of the "feminist movement" in the 1942 film Woman of the Year.
During much of its history, feminist movements and theories were led predominantly by middle-class white women from Western Europe and North America. However, at least since Sojourner Truth's 1851 speech to American feminists, women of other races have proposed alternative feminisms. This trend accelerated in the 1960s with the civil rights movement in the United States and the collapse of European colonialism in Africa, the Caribbean, parts of Latin America, and Southeast Asia. Since that time, women in former European colonies and the Third World have proposed "Post-colonial" and "Third World" feminisms. Some Postcolonial feminists, such as Chandra Talpade Mohanty, are critical of Western feminism for being ethnocentric. Black feminists, such as Angela Davis and Alice Walker, share this view.
Drugs: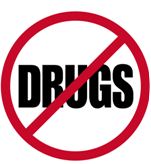 The prohibition of drugs through sumptuary legislation or religious law is a common means of attempting to prevent drug use. Prohibition of drugs has existed at various levels of government or other authority from the Middle Ages to the present.
While most drugs are legal to possess, many governments regulate the manufacture, distribution, marketing, and sale of some drugs, for instance through a prescription system. Only certain drugs are banned with a "blanket prohibition" against all use. However, a continuing problem remains in effect, as the prohibited drugs continue to be available through illegal trade, see illegal drug trade, also known as the Black Market. The most widely banned substances include psychoactive drugs, although blanket prohibition also extends to some steroids and other drugs. Many governments do not criminalize the possession of a limited quantity of certain drugs for personal use, while still prohibiting their sale or manufacture, or possession in large quantities. Some laws set a specific volume of a particular drug, above which is considered ipso jure to be evidence of trafficking or sale of the drug.
Islamic countries mostly prohibit the use of alcohol. Many non-Islamic governments levy a sin tax on alcohol and tobacco products, and restrict alcohol and tobacco from sales or gifts to minors. Other common restrictions include bans on outdoor drinking and indoor smoking. The United States (1920–1933), Finland (1919–1932), Norway (1916–1927), Canada, Iceland (1915–1922) and the USSR (1914–1925) had alcohol prohibition
AIDS:
Acquired immune deficiency syndrome or acquired immunodeficiency syndrome (AIDS) is a disease of the human immune system caused by the human immunodeficiency virus (HIV).
This condition progressively reduces the effectiveness of the immune system and leaves individuals susceptible to opportunistic infections and tumors. HIV is transmitted through direct contact of a mucous membrane or the bloodstream with a bodily fluid containing HIV, such as blood, semen, vaginal fluid, preseminal fluid, and breast milk.
This transmission can involve anal, vaginal or oral sex, blood transfusion, contaminated hypodermic needles, exchange between mother and baby during pregnancy, childbirth, breastfeeding or other exposure to one of the above bodily fluids.
AIDS is now a pandemic. In 2007, it was estimated that 33.2 million people lived with the disease worldwide, and that AIDS killed an estimated 2.1 million people, including 330,000 children. Over three-quarters of these deaths occurred in sub-Saharan Africa.
Genetic research indicates that HIV originated in west-central Africa during the late nineteenth or early twentieth century. AIDS was first recognized by the U.S. Centers for Disease Control and Prevention in 1981 and its cause, HIV, identified in the early 1980s.
Although treatments for AIDS and HIV can slow the course of the disease, there is currently no vaccine or cure. Antiretroviral treatment reduces both the mortality and the morbidity of HIV infection, but these drugs are expensive and routine access to antiretroviral medication is not available in all countries. Due to the difficulty in treating HIV infection, preventing infection is a key aim in controlling the AIDS pandemic, with health organizations promoting safe sex and needle-exchange programmes in attempts to slow the spread of the virus.
Pornography:
Pornography or porn is the portrayal of explicit sexual subject matter for the purposes of sexual excitement and erotic satisfaction.
Pornography may use any of a variety of media, ranging from books, magazines, postcards, photos, sculpture, drawing, painting, animation, sound recording, film, video, or video game. However, when sexual acts are performed for a live audience, by definition, it is not pornography, as the term applies to the depiction of the act, rather than the act itself. Thus, portrayals such as sex shows and striptease are not classified as pornography.
A pornographic model poses for pornographic photographs. A pornographic actor, also called porn star, acts in pornographic films. In cases where few actor skills are required a performer in pornographic films is also called a pornographic model.
Pornography has often been subject to censorship and legal restraints on publication on grounds of obscenity. Such grounds and the very definition of what is or is not pornography have differed in different historical, cultural and national contexts.
Over the past few decades, an immense industry for the production and consumption of pornography has grown, with the increasing use of the VCR, the DVD, and the Internet, as well as the emergence of social attitudes more tolerant of sexual portrayals. Amateur pornography has become widely popular and generally distributed via the Internet for free.
Rape:
In criminal law, rape is an assault by a person involving sexual intercourse with another person without that person's consent. Outside of law, the term is often used interchangeably with sexual assault, a closely related (but in most jurisdictions technically distinct) form of assault typically including rape and other forms of non-consensual sexual activity.
The rate of reporting, prosecution and convictions for rape varies considerably in different jurisdictions. The U.S. Bureau of Justice Statistics (1999) estimated that 91% of U.S. rape victims are female and 9% are male, with 99% of the offenders being male.
In one survey of women, only two percent of respondents who stated they were sexually assaulted said that the assault was perpetrated by a stranger. Several studies argue that male-male prisoner rape might be the most common and least-reported form of rape, with some studies suggesting such rapes are substantially more common in both per-capita and raw-number totals than male-female rapes in the general population.
When part of a widespread and systematic practice, rape and sexual slavery are recognized as crimes against humanity and war crimes. Rape is also recognized as an element of the crime of genocide when committed with the intent to destroy, in whole or in part, a targeted ethnic group.
Dowry:
A dowry (also known as trousseau or ocher or, in Latin, dos, or in Croatian and Slovenian, dote) is the money, goods, or estate that a woman brings to her husband in marriage. It contrasts with bride price, which is paid to the bride's parents, and dower, which is property settled on the bride herself by the groom at the time of marriage. The same culture may simultaneously practice both dowry and bride price. Dowry is an ancient custom, and its existence may well predate records of it.
Child Labor:
 Child labor refers to the employment of children at regular and
sustained labor. This practice is considered exploitative by many international organizations and is illegal in many countries. Child labor was utilized to varying extents through most of history, but entered public dispute with the advent of universal schooling, with changes in working conditions during the industrial revolution, and with the emergence of the concepts of workers' and children's rights.
In many developed countries, it is considered inappropriate or exploitative if a child below a certain age works (excluding household chores or school-related work). An employer is usually not permitted to hire a child below a certain minimum age. This minimum age depends on the country and the type of work involved. States ratifying the Minimum Age Convention adopted by the International Labour Organization in 1973, have adopted minimum ages varying from 14 to 16. Child labor laws in the United States set the minimum age to work in an establishment without restrictions and without parents' consent at age 16.
The incidence of child labor in the world decreased from 25 to 10 percent between 1960 and 2003, according to the World Bank.
Racism:
Racism is the belief that race is a primary determinant of human traits and capacities and that racial differences produce an inherent superiority of a particular race. As a practice, it means the same thing as racial discrimination. In the case of institutional racism, certain racial groups may be denied rights or benefits, or receive preferential treatment.
Racial discrimination typically points out taxonomic differences between different groups of people, although anyone may be discriminated against on an ethnic or cultural basis, independently of their somatic differences. According to the United Nations conventions, there is no distinction between the term racial discrimination and ethnic discrimination.
Bullying:
Bullying is a form of abuse. It comprises repeated acts over time that involves a real or perceived imbalance of power with the more powerful individual or group abusing those who are less powerful. The power imbalance may be social power and/or physical power. The victim of bullying is sometimes referred to as a target.
Bullying consists of three basic types of abuse – emotional, verbal and physical. It typically involves subtle methods of coercion such as psychological manipulation. Bullying can be defined in many different ways. Although the UK currently has no legal definition of bullying, some US states have laws against it.
Bullying in school and the workplace is also referred to as peer abuse. Robert W. Fuller has analyzed bullying in the context of rankism.
Bullying can occur in any context in which human beings interact with each other. This includes school, church, the workplace, home and neighborhoods. It is even a common push factor in migration. Bullying can exist between social groups, social classes and even between countries (see Jingoism).
Divorce:
Divorce (or the dissolution of marriage) is the final termination of a marital union, cancelling the legal duties and responsibilities of marriage and dissolving the bonds of matrimony between the parties. In most countries divorce requires the sanction of a court or other authority in a legal process. The legal process for divorce may also involve issues of spousal support, child custody, child support, distribution of property and division of debt.
In Western countries, a divorce does not declare a marriage null and void, as in an annulment, but it does cancel the married status of the parties. Where monogamy is law, this allows each former partner to marry another. Where polygyny is legal, divorce allows the woman to marry another. Divorce laws vary considerably around the world. Divorce is not permitted in some countries, such as in Malta and in the Philippines, though an annulment is permitted. From 1971 to 1996, four European countries legalised divorce: Spain, Italy, Portugal and the Republic of Ireland.
Conclusion:
Societies differ in resources, culture, tradition, wealth, and political power. The same could be said of people. Despite these differences, societies and people share the potential to develop and overcome historical limitations. It is not easy to define this capacity for change in the 1990s, but it includes the expectations, beliefs, and values that cause people to look ahead, to take actions, and to hope that tomorrow will be different, better, and more rewarding than today. This capacity, not easy to measure, is often behind most processes of human change from the migration to urban centre to changes in social mobility, from cultural assimilation to political mobilization, or to the emergence of new forms of community organization. One of the main challenges of the current human development approach is to make this capacity the driving force for social reform.
Social policies are an effective way to face this challenge. Although there is no question about the importance of measures such as antipoverty programs, social integration efforts, political reforms, and employment programs, more than ever before there is an urgent need to design and implement social policies that explicitly address the goals of human development. This means that the conception and operation of social polices must be looked at from a holistic, integrated perspective. This in itself is a major challenge in the prevailing circumstances of crisis of development paradigms, social frustration, economic incertitude, political disorientation, and external conditions, particularly in developing countries. At the same time, however, it seems more important than ever before that these countries have means and opportunities at their disposal to improve the social and human development conditions of their societies.
This perception, perhaps optimistic, emerges, in part, as a result of examining the social reform processes — decentralization, institutional reform, and democratization — under way in countries like Canada and those of the Latin American region. The differences among these countries are indeed many, and common conclusions about these societies, their social reform approaches, and their policy systems cannot be easily drawn from a comparative perspective. In spite of these differences, however, there are also similarities that help to identify lessons and, above all, to identify words of caution about the opportunities and pitfalls that can be faced in social policymaking in a world where globalization has become the predominant context of human development.
The following sections focus on some of the strategic areas for analysis and research on social policy that have emerged from the previous chapters. Although the reality of social reform in Canada and Latin America is too fluid to provide an exhaustive overview of the issues, opportunities, and prospects these countries face, an attempt is made to outline the main points to help set a research agenda on the principal topics related to social reform, the policymaking processes, the economic factors influencing social policymaking, and the needs for policy evaluation. Some ideas are also advanced about how a multifaceted research strategy might contribute by providing timely and relevant knowledge to reduce the current uncertainty affecting public policy in these countries.